Many of us have grown up with some fantastic animated television series. And naturally, these have spawned some of the most famous cartoon characters in TV history. Think Sylvester, Daffy Duck, Porky Pig and Tweety from Looney Tunes, or Angelica Pickles and Susie Carmichael from Rugrats. These are all highly iconic characters in their own right. And since there are so many of them, this begs the question of who the greatest cartoon character in TV history is. With thousands of characters to choose from, it seems only fitting to delve into the best of the best.
RELATED: 10 Reasons Why 80s Cartoons Were The Best
However, we will only stick to TV series to narrow it down. Walt Disney movies could have their own list with how many iconic characters there are. With this in mind, we will look at the most popular, recognisable, and likeable characters from various cartoons. Unfortunately, computer-animated series such as DreamWorks Dragons and PAW Patrol will not be included, as they are not cartoons. So, without further ado, let's find out who is the greatest cartoon character in TV history.
26. Popeye – Popeye the Sailor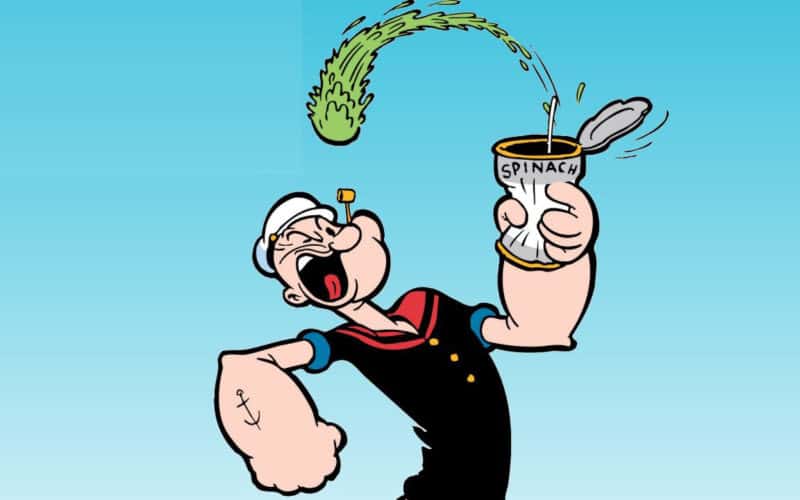 First appearing in the Thimble Theatre comic strip in 1929, Popeye is a fictional character created by Elzie Crisler Segar. With a series of movies, shorts and a two-season-long cartoon, Popeye certainly earned his place on this list. Popeye the Sailor ran for two years, from 1960 to 1962, following the adventures of Popeye, Olive Oyl, and Wimpy, Swee'pea, throughout 220 episodes. Of course, while this was somewhat aimed at kids, it is only natural that we would hear some mild yet creative cursing from their sailor.
25. Eric Cartman – South Park
This is one of those shows where you can easily recognise the characters without watching the cartoon. Although our main characters, Stan Marsh, Kyle Broflovski, and Kenny McCormick, are very entertaining, Eric Theodore Cartman stands out the most. Despite being the main character, he will end up as the antagonist of various episodes, making for an unstable friendship with the rest of the gang. However, it is mainly Eric's hilariously self-centred, self-absorbed, sarcastic, and childish personality that earned him a spot on this list.
24. Gumball and Darwin Watterson – The Amazing World of Gumball
As the creator of the critically acclaimed, award-winning The Amazing World of Gumball, Ben Bocquelet gifted us one of the best Cartoon Network shows in years. With the show already containing some of the most bizarre character designs, it is difficult to list the greatest cartoon characters of all time without Gumball and Darwin. How do you find characters more iconic than an anthropomorphic blue cat and his adopted goldfish brother, who grew legs and began speaking one day? And this is all in addition to their funny antics ranging from flooding their house to taking down the internet.
RELATED: The 8 Best 80s & 90s Cartoon Toys Everyone Wanted
23. Ben Tennyson – Ben 10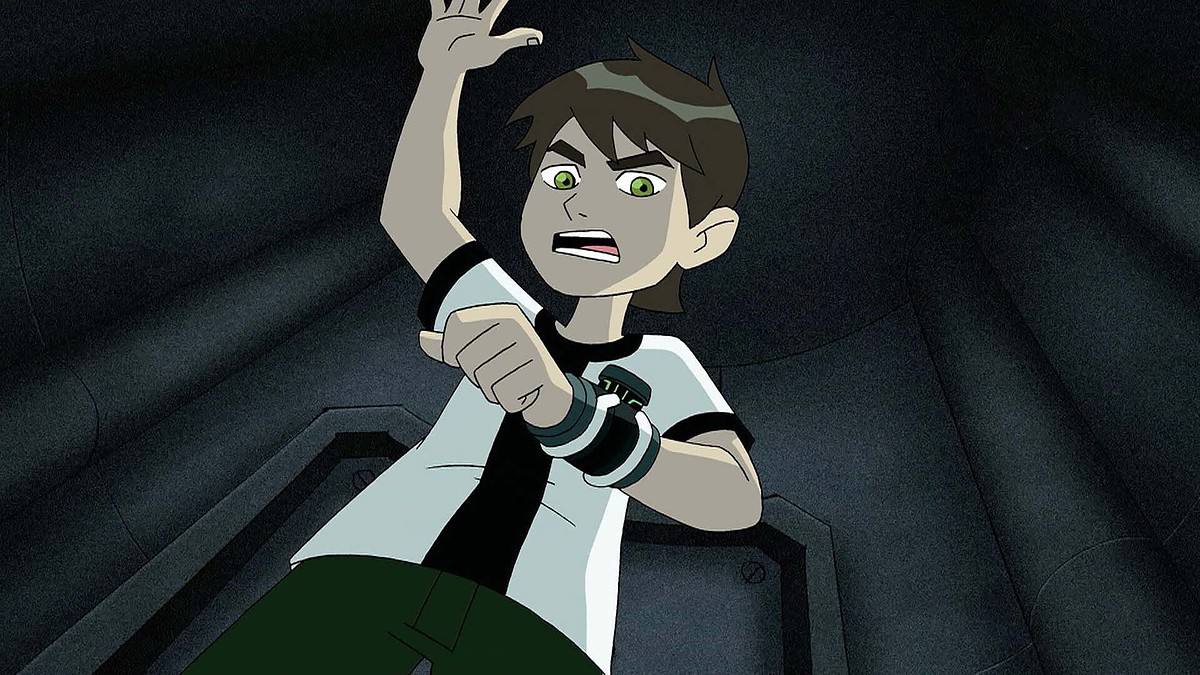 Where cartoons are concerned, we cannot forget about one of our favourite ten-year-old heroes. Much of Ben's popularity comes from his reckless use of the Omnitrix, making for some hilarious moments. However, his most iconic alien transformation certainly has to be Four Arms. Furthermore, his chaotic relationship with his cousin, Gwen and his grandpa Max is both endearing and hilarious to watch. And as to be expected, the show has garnered critical acclaim, winning three Emmy Awards.
22. Kim Possible, Ron Stoppable and Rufus – Kim Possible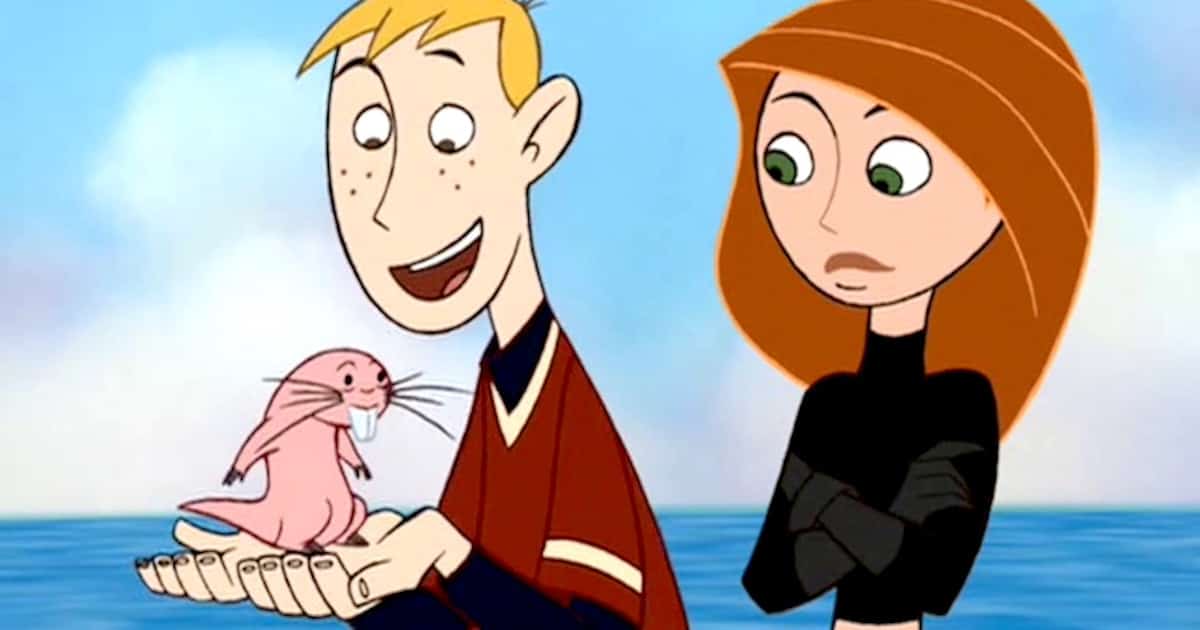 As kids, there is no doubt that we all wanted to live a life similar to Kim and Ron and even Rufus. And naturally, this trio is some of the most iconic characters to grace our television screens. Not only that, but hearing the show's iconic theme song is enough to pull up the image of these three fighting crime. First airing on Disney Channel in 2002, the show ran for four seasons and ended in 2007. So naturally, it was one of Disney Channel's top-rated shows, earning critical acclaim. While it may be over, many of us would unashamedly watch it if it was brought back.
21. Johnny Bravo – Johnny Bravo
Clearly styled after Elvis Presley, there is no way around including this "chick magnet" on this list. One immediately thinks of Johnny when one thinks of great cartoon characters, as he certainly lives up to the article title. With his over-exaggerated slicked-back hair, shades, skintight jeans, and shirt, it is hard not to recognise this character. Furthermore, his full-blown confidence and huge ego may not have been a hit with the ladies, but it still garnered him a large fan base. Oh, and one cannot forget his iconic karate chops and flamboyant Southern accent.
RELATED: 45 Most Attractive Cartoon Characters of All Time
20. Peppa Pig – Peppa
While many of us may not have grown up watching this preschool piglet, all of us have seen quite a bit of the show. Set in a world of anthropomorphic animals, Peppa Pig is our main character, who is always curious and always sporting a red dress. Clearly targeted at much younger children, Peppa Pig gets up to new antics daily, always learning something new. Although she can be a bit obnoxious at times, she is an overall loving and sweet character who makes for a great role model. Furthermore, her accent is one of the most memorable things about the show, precisely the adorable way she pronounces certain words and names.
19. Sonic the Hedgehog – Sonic the Hedgehog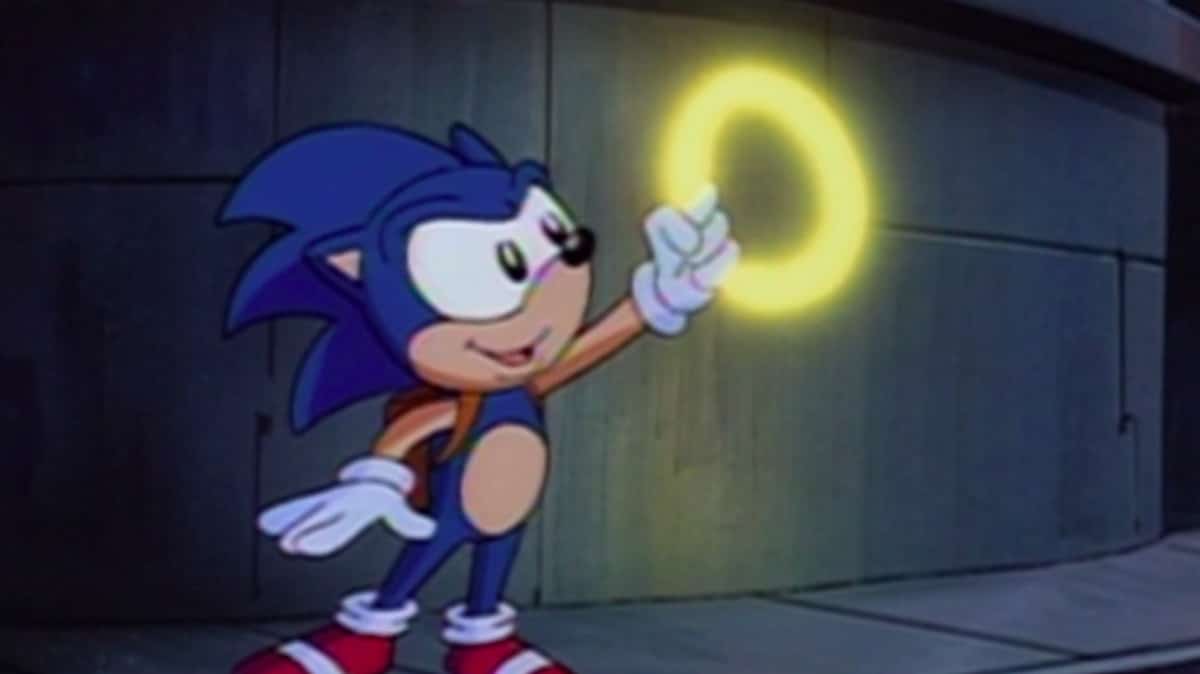 Come on, who can forget about the blue hedgehog sporting bright red shoes and might be a match for The Flash? Of course, Sonic has been in all forms of media as of late, but none beat the iconic 1993 ABC series Sonic the Hedgehog. Although based on the video game of the same name, the character quickly became very popular. We saw him fight the evil Doctor Robotnik alongside the Freedom Fighters, who consisted of his friends—with their base out in Knothole, Sonic, Tails, and Princess Sally Acorn rebelled against Robotnik's evil regime. We love ourselves a speeding do-gooder!
18. Dora Márquez and Boots – Dora the Explorer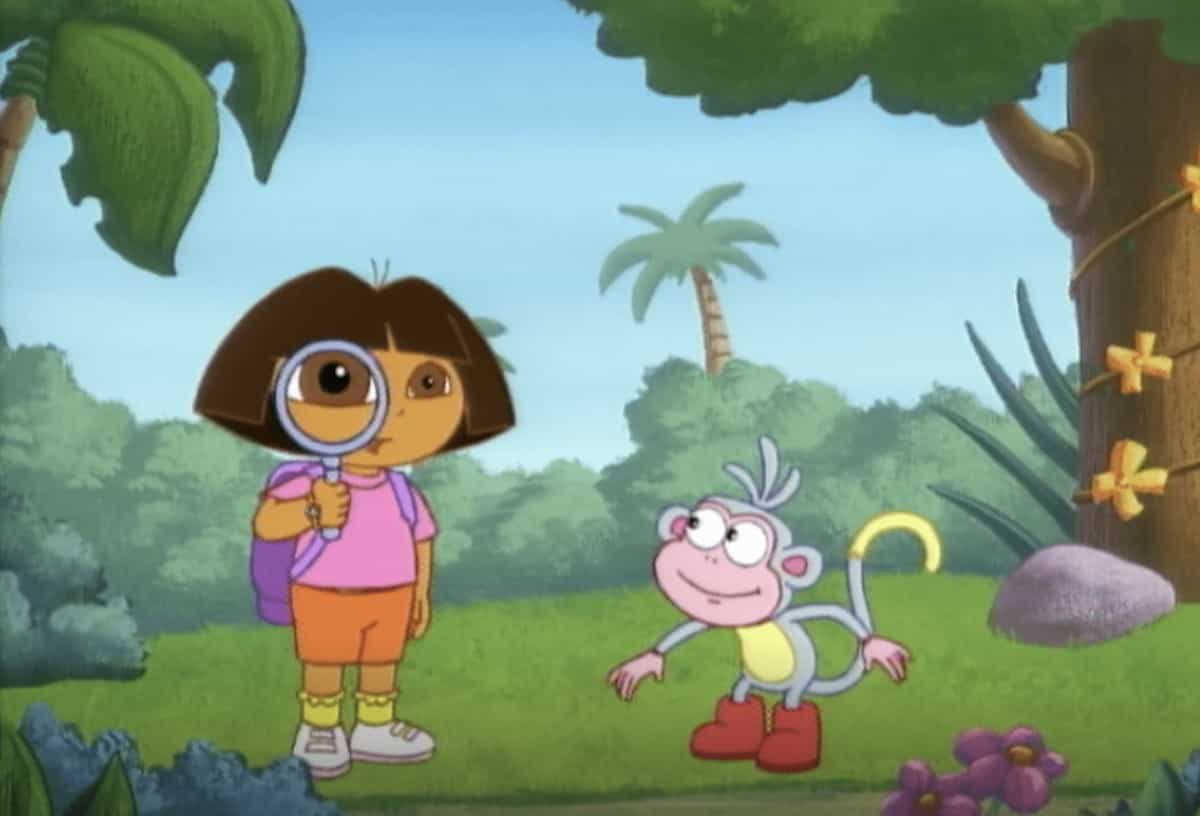 If ever you are interested in learning Spanish and going on an adventure while doing so, then this is the perfect show for you. Dora and Boots have become such huge cartoon characters that watching Dora the Explorer unironically is difficult. However, with her iconic blunt bob and bangs, backpack, and a monkey-best friend wearing bright red boots, the pair easily made the top twenty on this list. But, of course, her most memorable trait is her upbeat and enthusiastic attitude, no matter the issue. And let's not forget about Swiper; "say it with me. Swiper, no swiping!" and the iconic theme song you can recognise no matter the language.
17. Mordecai and Rigby – The Regular Show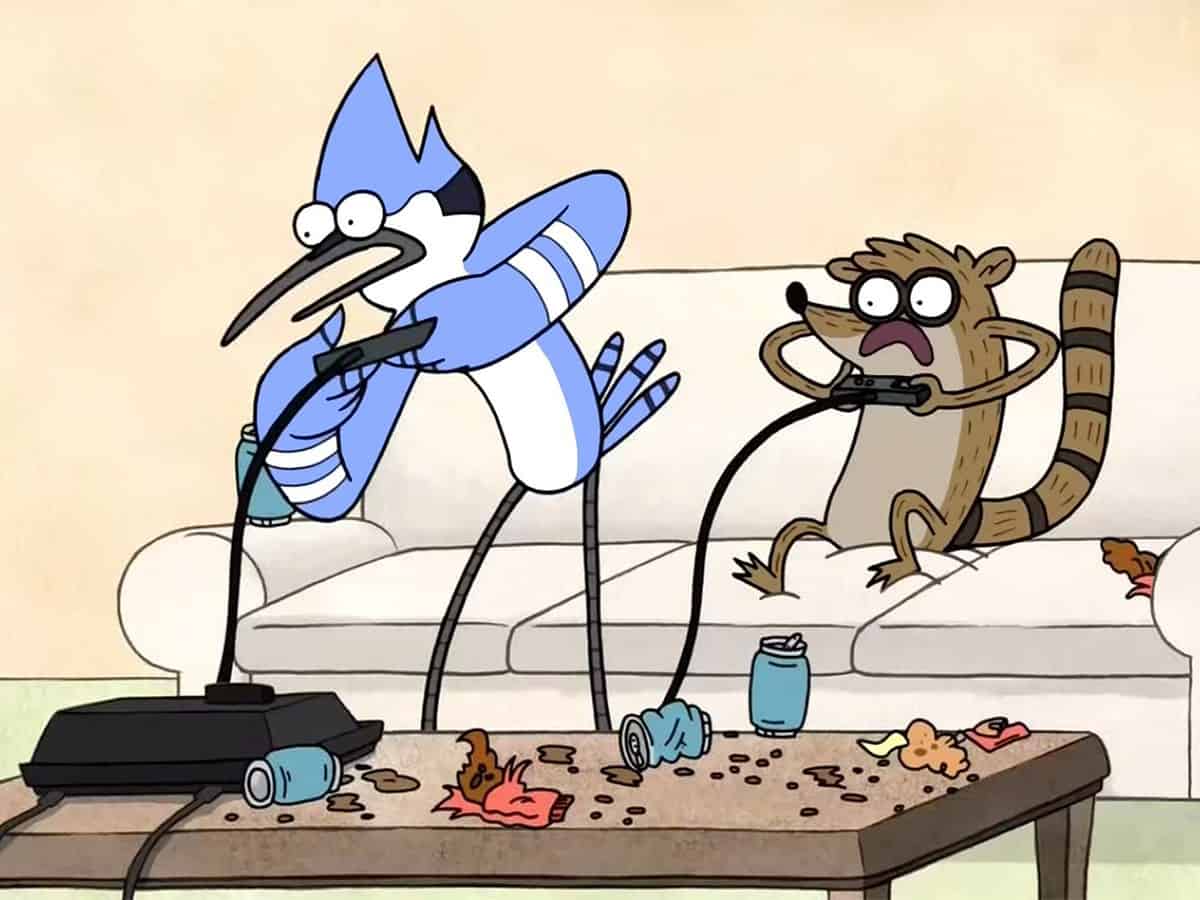 No, really, this is one of those shows that should never have ended. Mordecai and Rigby were among the best and most iconic duos in cartoon history. The pair were hilarious, whether intentional or not. As a 23-year-old anthropomorphic Blue Jay and raccoon, the pair get up to the most ridiculous adventures while working at The Park. Whether they are starting a band or messing with a teleportation device they found while cleaning, the pair is always up to no good. And we cannot forget about their iconic celebratory "Oooohh!" a sound that will forever ricochet in the hearts of The Regular Show fans.
RELATED: 8 Very Inappropriate But Funny Cartoon Moments That Will Shock You
16. Jake the Dog and Finn the Human – Adventure Time
"Adventure Time, C'Mon, grab your friends. We'll go to very distant lands…" – Of course, speaking of iconic duos, Finn and Jake are an unforgettable pair. Not only do they share some of the most hilarious moments in the series, but their dynamic is fantastic. As an anthropomorphic yellow dog, Jake can shift into any shape he pleases. And Finn…well, he is one of the few humans in their universe. Not only did Jake bring us the Bacon Pancakes song, but Finn's hair reveal will always be one of the best cartoon moments in history. Easily, Finn and Jake deserve their spot on this list.
15. Phineas and Ferb – Phineas and Ferb
Here we are with yet another iconic duo that will certainly stay in our hearts for a long time. First hitting our TV screens in 2007, we got to experience four seasons of summer vacations with this dynamic duo. These stepbrothers are always up to some escapade, trying hard to make the most out of each day of their vacation. Build a rollercoaster to end all rollercoasters? Done. Build a beach in their backyard? They are right on the job. However, regardless of how much they annoy Candace, they always go above and beyond to save her or help their parents have a romantic anniversary. This proves they are one of the most loveable duos on this list.
14. Blossom, Bubbles and Buttercup – The Powerpuff Girls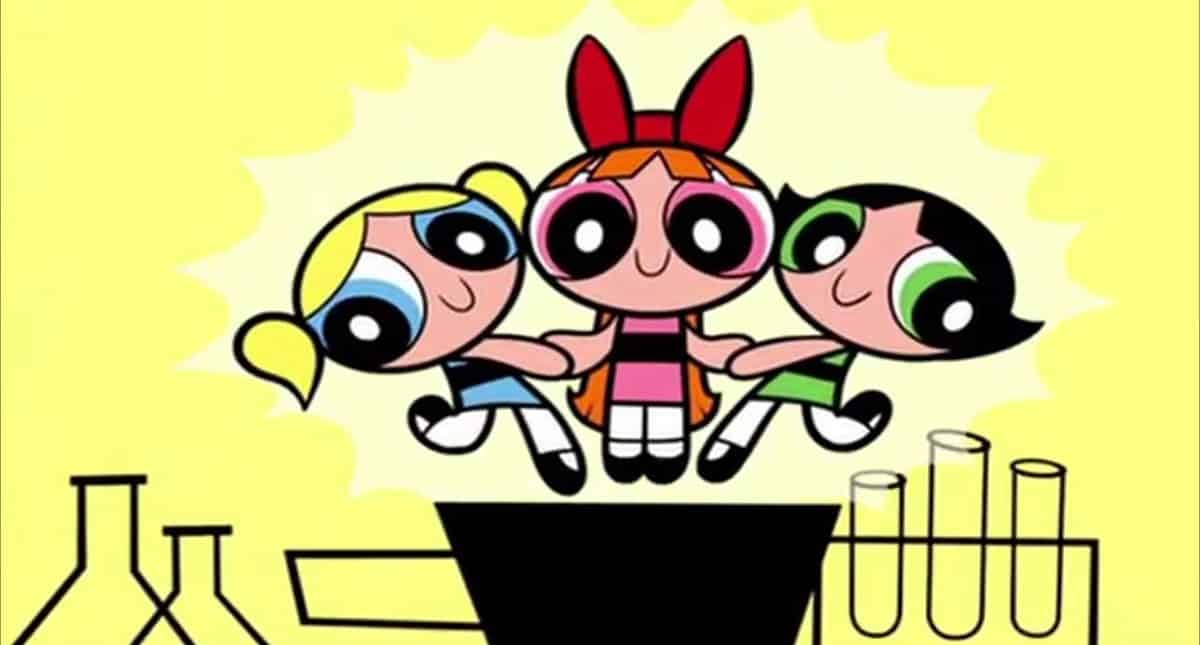 After mentioning so many duos, it's only fitting that we get into some iconic trios. And, of course, The Powerpuff Girls brought one of the best superhero teams to Cartoon Network in the form of Blossom, Bubbles and Buttercup. If you need someone to lead the group, turn to Blossom. Then, where all things cute and innocent are concerned, we have Bubbles. And finally, we have the badass of the group, Buttercup, who takes trouble from nobody. Are they the perfect team-up of cute superheroes? Definitely. Do they deserve their spot on this list? Of course!
13. Timon and Pumbaa – Timon & Pumbaa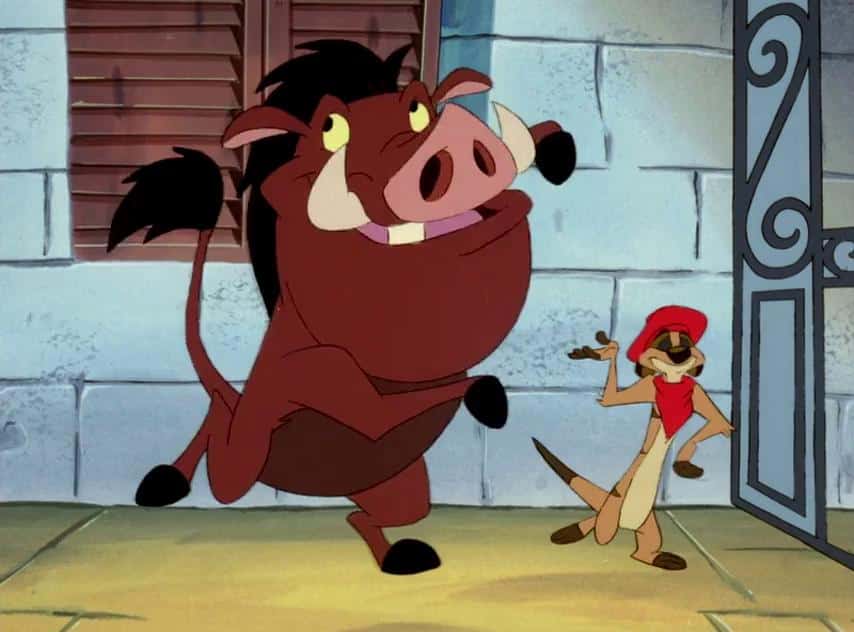 "Hakuna Matata, What a wonderful phrase…" – Indeed, it is a wonderful phrase that immediately brings to mind two of the most iconic characters from The Lion King (1994). In fact, this meerkat and water hog duo became so popular they were granted their own animated series in 1995 that ran for four seasons. Here we get to see Timon and Pumbaa continue their worry-free lifestyle as they journey through Africa on various fun adventures. And every now and then, their good 'ol lion pal, Simba, stops in for a visit, joining in on their antics.
RELATED: The 21 Best Cartoon Movies to Watch on Netflix Right Now
12. The Flintstones – The Flintstones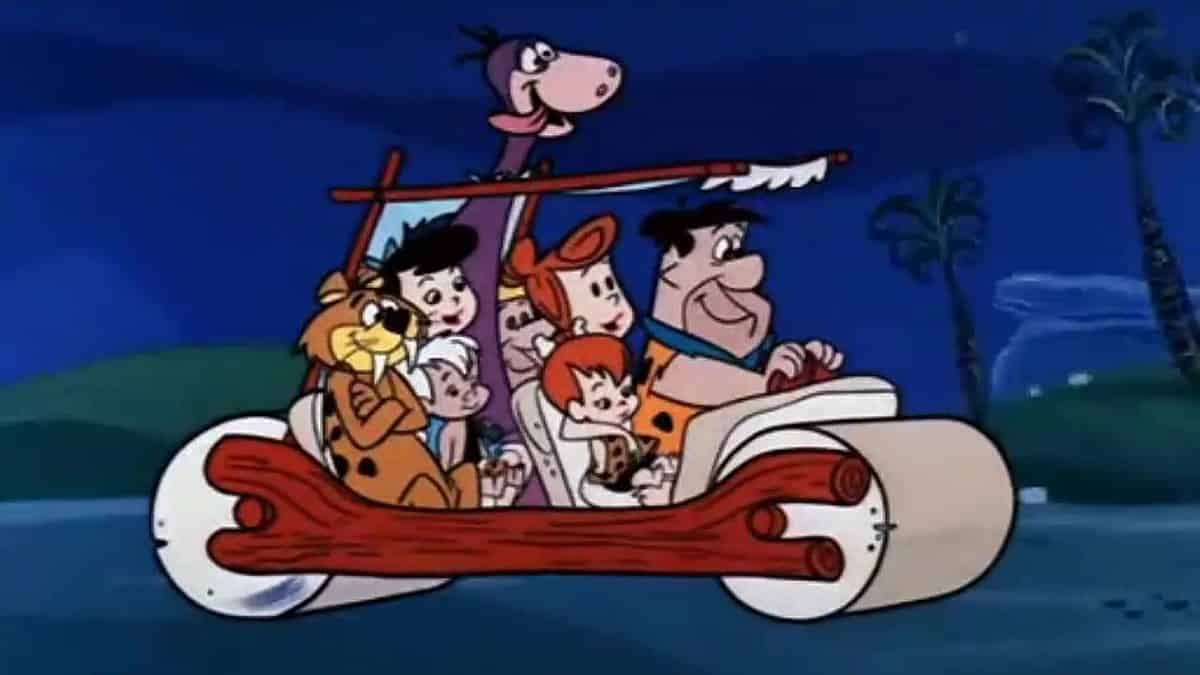 Now, it's difficult to single out one character from this loveable family that one could consider the main protagonist. In fact, Fred, Wilma, Pebbles, and their pet dinosaur, Dino, can all be considered some of the best cartoon characters of all time. As a Stone Age family well ahead of their peers in terms of inventions, one can expect a boatload of funny plot lines to surface. In addition, the Flintstones' relationship with their neighbours is one for the books. Whereas Wilma is best friends with Betty Rubble, Fred tends to bully Betty's husband, Barney Rubble. If you ever want to see a Stone Age-style car, this is the family you want to watch.
11. Stewie Griffin – Family Guy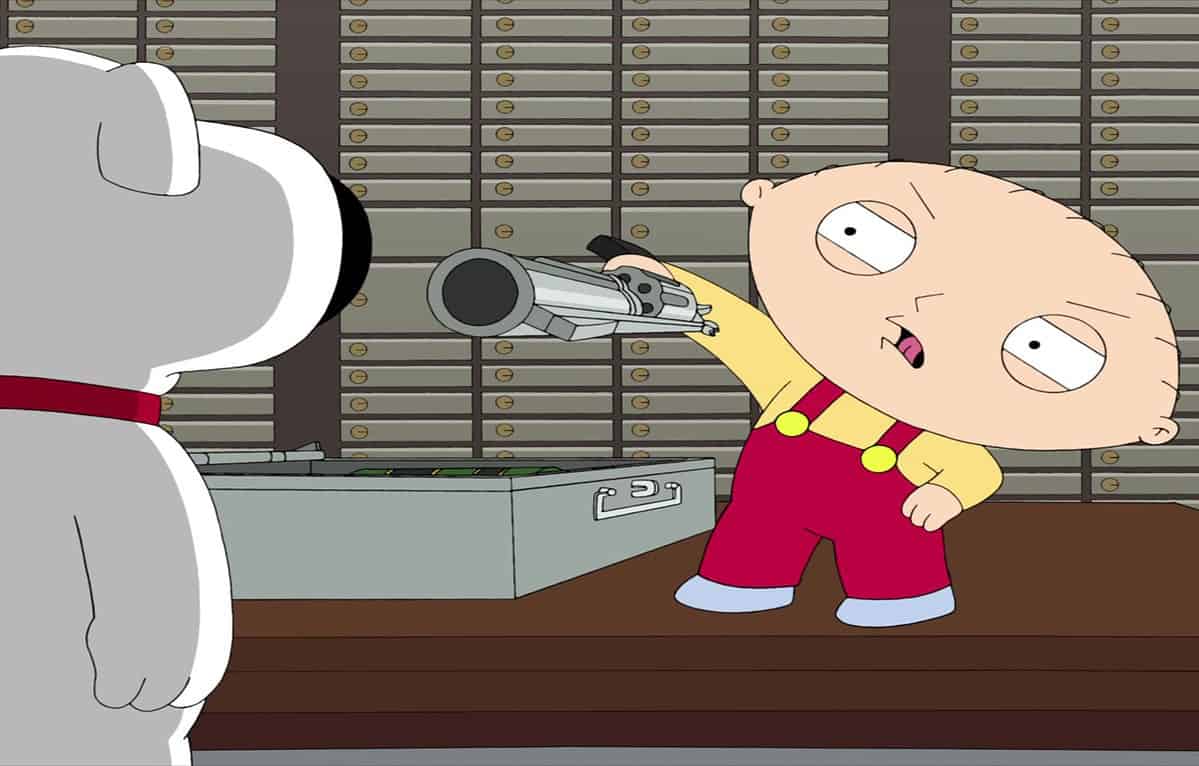 While Family Guy generally has some bizarre characters, none are more iconic than Little Stewie. Despite being a supposed one-year-old toddler, the kid is exceptionally well-spoken with a hilariously upper-class British accent. Simply put, he is a prodigy operating on a fifth-grade level and enjoys participating in violent crimes. On top of that, the fact that he is a genius who is great at creating devices ranging from time machines to teleportation devices makes his love for participating in things such as murder and carjacking that much more hilarious. Where great cartoon characters are concerned, masochistic little Stewie certainly takes the cake.
10. Rick Sanchez and Morty Smith – Rick and Morty
Created by Justin Roiland and Dan Harmon for Adult Swim, these two writer-producers gave us two of the most iconic cartoon characters known to man. Whereas Rick is a mad scientist with absolutely no filter, his grandson, Morty, is a good-hearted teen who accompanies him on his misadventures. So naturally, we see the duo traversing through different dimensions, fighting aliens, and constantly getting up to no good. Of course, this is all happening while they try to maintain a domestic lifestyle, upping the ridiculousness of the situation. Now, there is not a single person who would not be able to recognise this duo straight off the bat.
9. Scooby-Doo – Scooby-Doo! Mystery Incorporated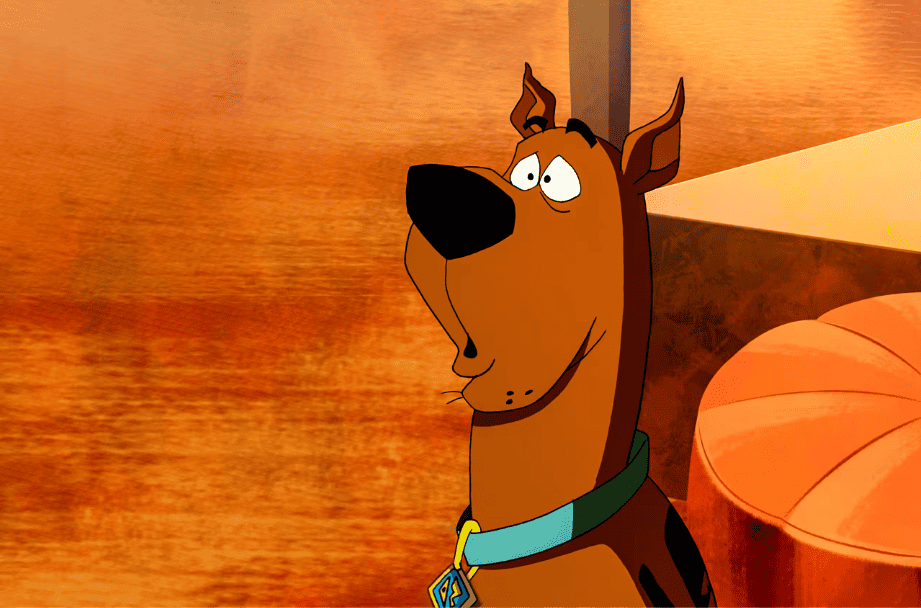 As the eleventh instalment in the Scooby-Doo franchise, choosing which series would make it on this list was extremely difficult. Despite the original series from 1969 being great, Scooby-Doo! Mystery Incorporated certainly has the best version of our Scooby-snack-loving canine. While the entire Scooby gang is memorable, there is just something about having a talking dog as your best friend and partner in crime. Whoever thought, "Hey! Let's make a cartoon about a dog solving mysteries", was an absolute genius. As one of the greatest characters on this list, Scooby deserves a spot in the top ten.
8. Bugs Bunny – Looney Tunes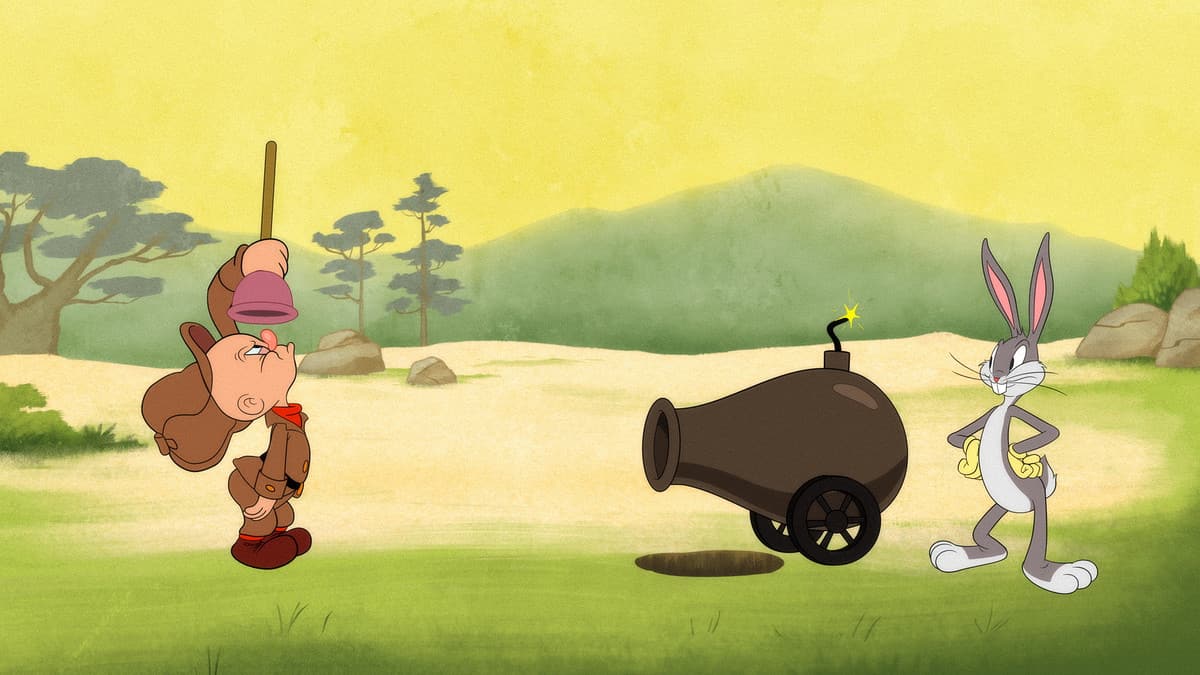 Now, The Wild Hare (1940) brought us one of the most iconic cartoon characters ever made in the form of Bugs Bunny. We then saw the beloved bunny participate in a wide range of chaotic antics in the animated series Looney Tunes. Really, what's not to love about this nonchalant bunny with a duck for a best friend? In fact, Bugs Bunny is so popular this cartoon bunny made his way into some live-action films. If that is not proof of him being one of the greatest cartoon characters in TV history, then there is no other way to convince you. So, naturally, this is a great way to kick off the top ten of this list.
RELATED: The Best Old Classic Cartoons – How Could We Forget These Shows?
7. Winnie the Pooh – The New Adventures of Winnie the Pooh
This sweet, honey-loving, midriff-wearing anthropomorphic bear is a huge part of many people's childhood. Watching him and his friends get up to their mundane yet entertaining little adventures is always a great way to unwind. Of course, this is part of why Winnie the Pooh has become such an icon where cartoons are concerned. Always hungry and always sleepy, his shenanigans never get old. In fact, it is pretty offensive that someone thought it was a good idea to make a horror film with our sweet boy, Pooh, as the antagonist. While you probably wish this is a joke, Google Winnie the Pooh: Blood and Honey (2023).
6. Garfield – Garfield and Friends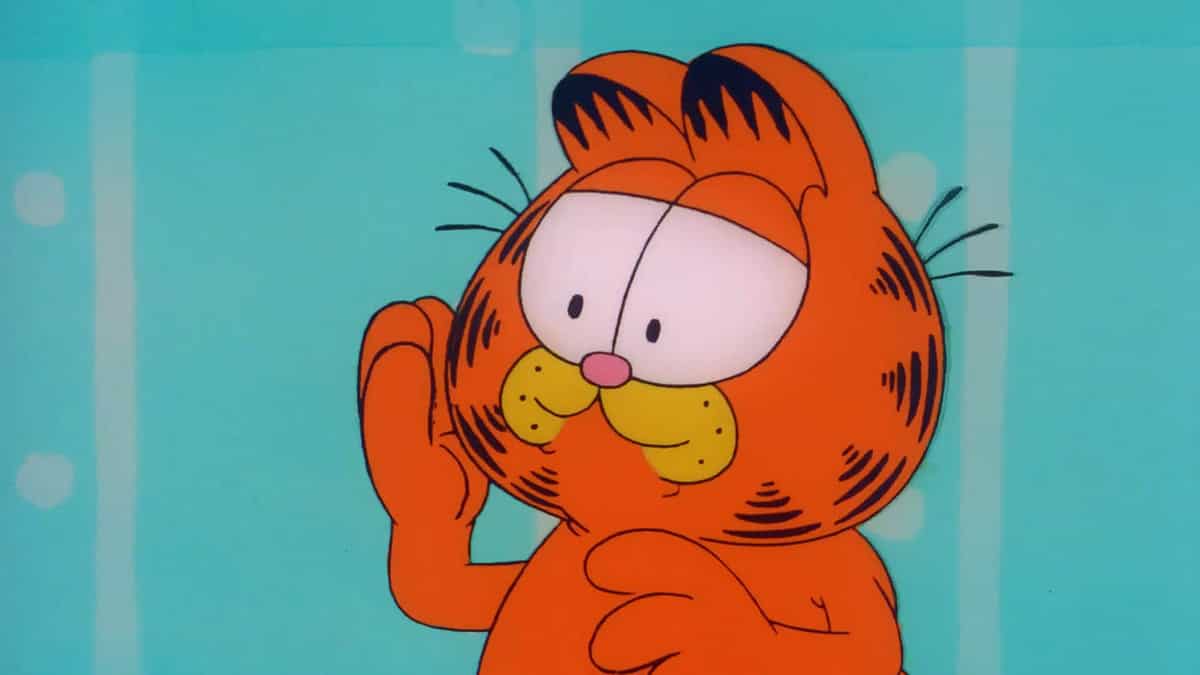 It is always shocking to learn that there are still people out there who do not know about this lasagna-loving feline. As far as cats go, Garfield's nonchalant and sarcastic personality is highly fitting. With his only goals in life being to eat and sleep, it is challenging not to relate to Garfield's entertaining purpose. As a result, the character has spawned many series and films, both animated and live-action. However, this can be expected from a character as iconic as our loveable, orange-haired cat.
5. Tom and Jerry – The Tom and Jerry Show
Although many versions of the show are available for streaming today, none top the 1975 version. Although, the 2014 show did come close to doing so a couple of times. Regardless, the literal cat-and-mouse game between Tom and Jerry is one of the reasons they are so iconic. Second is the fact that we rarely hear them speaking, despite engaging in elaborate plans to kill one another. They have grown to become a pair of the most loveable cartoon characters ever, making this an appropriate way to get into the top five of this list.
4. Courage – Courage the Cowardly Dog
To this day, many fans of this purple dog are still confused about how it was a show targeted at children. Regardless, Courage is still one of the most iconic and greatest cartoon characters of all time. Why, you may ask? Well, because despite the misleading title of the series, Courage certainly lives up to his name. Doing everything in his power, the little dog always goes through a series of traumatising events to ensure his owners, Muriel and Eustace are safe. Despite Eustace being mean to him, Courage still loves both of them. So kudos to Courage; he certainly deserves his spot as the fourth greatest cartoon character in TV history.
3. Mickey Mouse – Mickey Mouse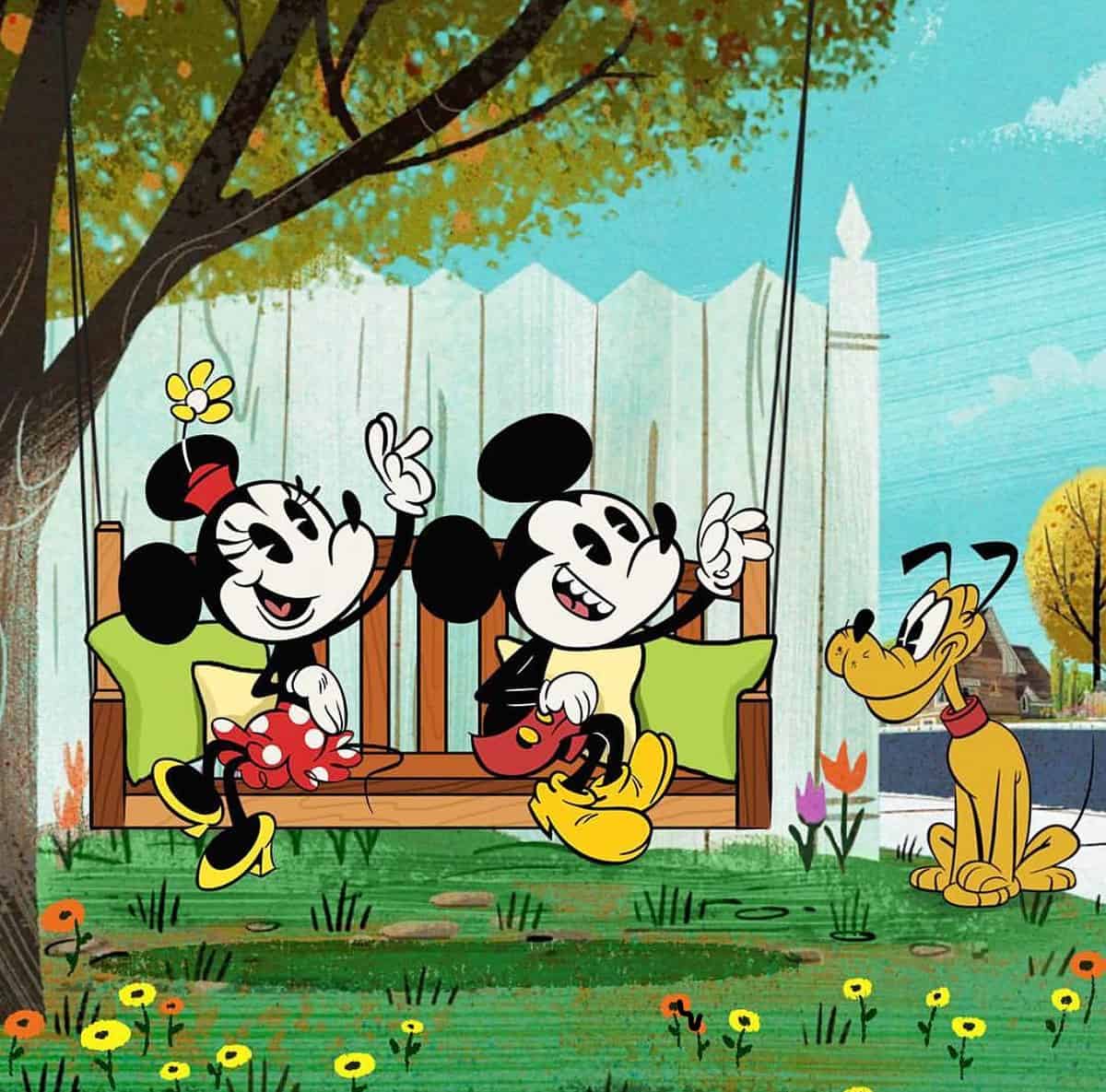 Although Mickey Mouse has been around for a long time, the 2013 tv series has the best iteration of the popular cartoon character. Not only that, but we get to see various character crossovers from other Disney works, such as Belle, the Beast, Pinocchio, and even Oswald the Rabbit. As one of Disney's first characters, the iconic mouse has been around for decades, if not longer. So naturally, it is difficult to forget his goofy voice, huge yellow shoes, and bright red jumper. And, of course, a considerable part of his liveability is his adventures with his friends, such as Minnie Mouse, Donald Duck, Goofy and Pluto.
RELATED: 8 Cartoons That Deserve A Reboot
2. The Simpsons Family – The Simpsons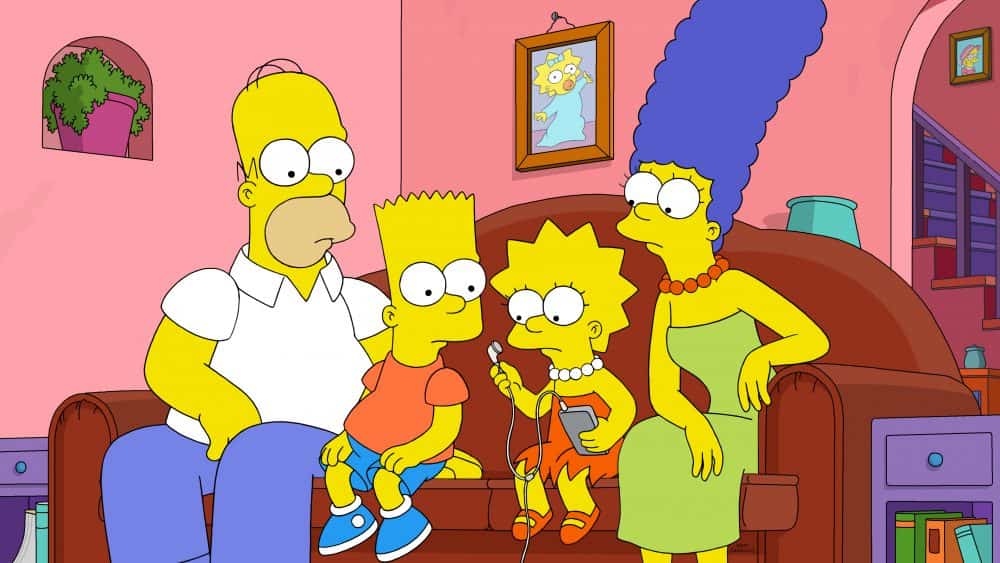 So, while an obvious choice might have been to single out Bart Simpson, we also have to consider the hilarity of Homer Simpson. But then there is Marge, Maggie and Lisa Simpson, and eventually, you realise they all deserve a spot on this list. After all, the show would not be called The Simpsons if it did not focus on the entire family and their shocking antics. Easily, this family earned their spot as the second-greatest cartoon characters in TV history. Outside of their bizarre family dynamic, they always seem to get caught up in the most unbelievable scenarios. It would be a crime to give this spot to any other characters. They deserve a place on every list of the greatest cartoon characters in TV history.
1. SpongeBob SquarePants and Patrick Star – SpongeBob SquarePants
Let's be honest; no cartoon characters are more iconic than SpongeBob and Patrick. Stephen Hillenburg and Nickelodeon truly blessed us with this fantastic series. Not only is SpongeBob iconic for his bright yellow body ad pineapple house but also for his hilarious laugh and overly enthusiastic personality. A personality that perfectly aligns with Patrick's enthusiastic and not-so-bright character. Together, they make the ultimate cartoon duo. Although, it is worth mentioning that SpongeBob may have taken the number one spot alone. But knowing him, he would want to share the title of the greatest cartoon character in TV history with his best friends!
RELATED: The 10 Best & Most Unforgettable '80s Cartoon Characters Of All Time
Which cartoon characters do you think are the greatest in TV history?