Rick And Morty theories … We all have our own ideas about what's going on this over-the-top animated show.
After being a late starter to the Rick and Morty animated series on Adult Swim, I've been amazed time and time again with each passing episode. The amount of Easter eggs, pop culture items and political satire scattered throughout an episode are enough to keep you happy for days on end.
With endless possibilities and stories, fans' imaginations have been running rampant on the internet with fan theories and thoughts on the show's premise of endless multiverses. While some may seem far-fetched and silly upon first glance, they are all very plausible if you consider the hints dropped throughout the two and a half seasons thus far.
There are major, major spoilers ahead. Do not continue if you haven't seen the latest episode (Season 3 Episode 8) of Rick And Morty.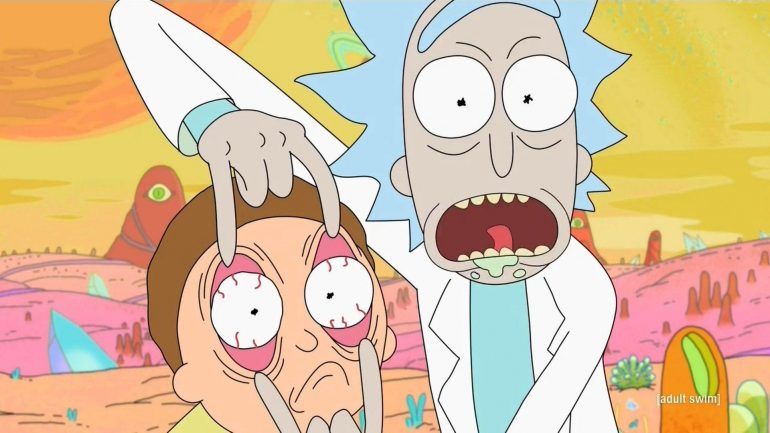 Theory #1: Rick is Morty, and Morty is Rick
This is by far one of the most popular theories circulating on the Internet. There are different variants of this theory, however, with a mix of Morty growing up to be Rick or some sort of time travel backstory. The limitations are endless here. There's no doubt that there's something to the pairing of the two as it resonates across the multiverse, becoming something of a parody. While there are many theories about the two being one and the same, there's also enough reason to believe that they're not. For starters, at this point, there's no real resemblance between the two. Also, the intelligence levels are polar opposites. In addition to this, in a recent chat, the co-creators assured viewers that they weren't planning to use time travel as a plot device, which makes the theory a little more difficult to be plausible. However, it's still not impossible.
Theory #2: Morty isn't Rick's First
There's been numerous occasions when this theory has been put to the test, not least the in Season 1 Episode 10 when Rick C-137 accepts a replacement Morty voucher. This has lead to many suspecting that Morty C-137 isn't Rick C-137's first Morty. In the first episode of Season 3, Rick is trapped inside his own mind (being "brainalized") inside the Series 9000 as the Galactic Federation attempts to reveal secrets from Rick's past. One of his memories shows his family being destroyed and Rick creating the portal gun. This shows Rick's first jump to a different multiverse, possibly Earth C-137. But, since Rick totally controlled the memories, it could also mean that the whole memory could have been staged – so it may also not be true. In Season 3 Episode 7, we see many Rickless Mortys. Given that they're not Rickless at the start, all Rickless Mortys have experienced their Ricks dying somewhere along the line. "Mortys are raised to be sidekicks."
The inverse here could also be possible. Perhaps Rick C-137 isn't the Rick from that multiverse, while the Morty is.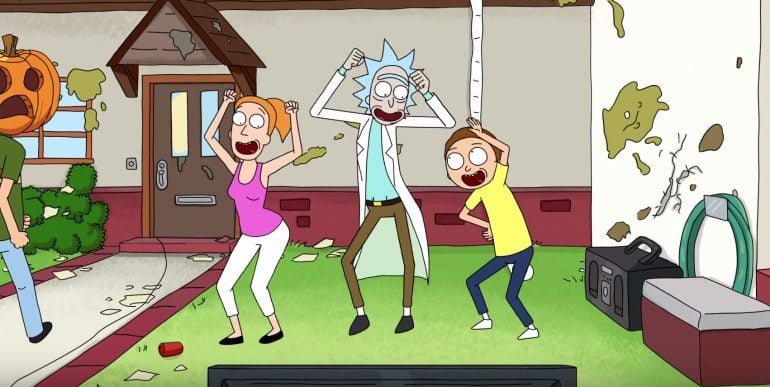 Theory #3: Morty is a Clone
Following on from the above-mentioned theory, that Morty isn't Rick's first Morty, there are other theories that he may be a clone. While I did mention earlier that there are vast differences between the two, there are also some similarities as well. They have similar speech patterns and Rick does take more of an interest in Morty's life as the series progresses, which shows a growing connection between the two that wasn't always there.
In The Ricklantis Mixup, the wide variety of Ricks and Mortys also leaves room for the theory to be true, especially with the introduction of baby Rick. The experimental line of Mortys also suggests that some of the Mortys are clones.
Theory #4: The Rickest Morty
Throughout the series, Rick C-137 continually claims that he's the Rickest Rick. And it goes without saying that Rickest Rick would have the Mortiest Morty. This line is uttered in the episode titled Close Rick-counters of the Rick Kind. But just as soon as those lines uttered, Rick C-137 goes on to suggest that a "cocky" Morty could lead to some big problems. This has lead many fans to theorise that this is exactly what has lead to the occurrence of Evil Morty. But, instead of being the Mortiest Morty, the suggestion is that he's the Rickest Morty. Earlier in the episode, a group of Mortys hail Morty C-137 as The One True Morty, which would make him the Morties Morty and opposition to the Rickest Morty. And now, with Evil Morty elected as President of the Citadel, the theory seems all the more plausible.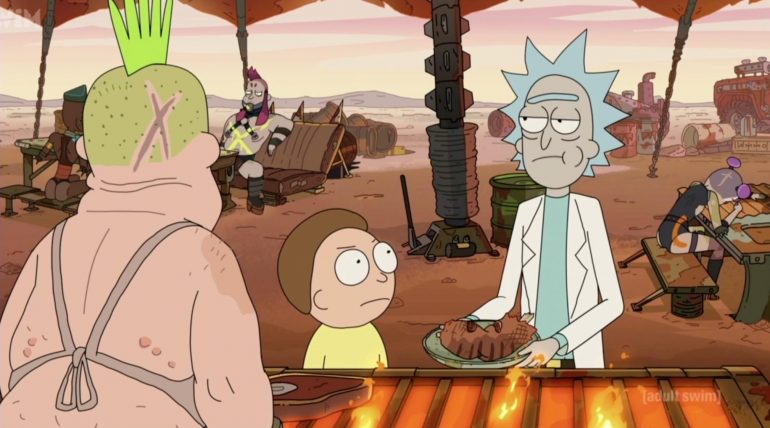 Theory #5: Evil Morty Wants Revenge
In addition to the above-mentioned, the opening credits throughout all seasons show a Rick possibly abandoning his Morty. Looking at the expression on Rick's face, he appears almost evil. Another theory here is that the abandoned Morty is Evil Morty who now seeks his revenge on his Rick, which could also be Rick C-137 or all Ricks.
Theory #6: Rick's Genius is Fake
As we've seen in the very first episode, Rick and Morty embark on an adventure to retrieve seeds from super trees for Rick's research. When ingested, they can make you super smart. Fans have suggested that the liquid in Rick's flask isn't alcohol, but rather distilled super tree seeds. Judging by the instant smartness of Morty at the end of the episode, after the seeds have been absorbed in his rectum, which also caused him to dribble at the mouth, this could very well be true. Especially when you consider that this is a prominent feature for Rick too. As we see from all the Rick's in the Citadel, they too have the same tell signs, further strengthening the theory. The fact that Rick C-137 wasn't able to simply pick the fruit from the tree and leave the planet with it also makes one question why the seeds aren't readily available to all.
Theory #7: Rick Committed Suicide
Feeding into the theory that Rick C-137 isn't the original Rick in that multiverse, it's possible that the previous Rick living there may have committed suicide while he was estranged from Beth. In Season 2, after Unity leaves Rick, he is heartbroken and attempts to commit suicide but fails. Fans have speculated that at some point in his history Rick may have attempted this before and succeeded, leaving a gap for current Rick C-137 to move in.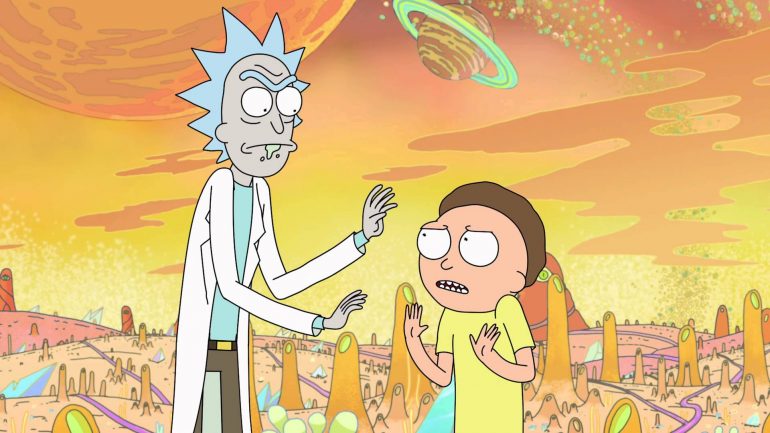 Theory #8: Gravity Falls Shares the Same Universe
Well, this may not be a theory, since it's been established that the shows do share the same universe. The question here is not whether this is true but rather if any of the characters from Gravity Falls may be Rick or Morty. A popular theory here is that Blenjamin Blandin from Gravity Falls, a time traveller working to correct anomalies that occur in the different timelines, may actually be Morty.
Theory #9: Rick and Jerry Never Left the Simulation
The scene in which Rick and Jerry are found in a loop of simulations boggles the mind. It suggests that there could be yet another dimension to the simulation, even after they have apparently escaped. After being caught by the Zigerions, they try to retrieve the recipe for Dark Matter from Rick who escapes after providing them with a fake recipe that blows up their ship. But why would they have allowed him to escape after providing an untested formula? A simulation within a simulation within another simulation? Does this mean that the entire show could simply be a simulation itself? Possibly.
Theory #10: We're Not Following the Same Rick and Morty
Given that there are numerous Rick and Morty pairings throughout the different multiverses, it goes without saying that we could be following a number of different versions of the characters. After Rick accidentally Cronenbergs his entire planet, he leaves with Morty to a multiverse where the two have died after a failed experiment, leaving behind their real family or at least their assumed family. In addition, the Cronenberg Rick and Morty are overhead confessing that they accidentally turned all Cronenbergs into humans, meaning that another Rick and Morty could reside there as well. While the series does go out of its way to explicitly state that the Rick and Morty we're following is from Earth C-137, it doesn't always do so in every episode.
In Total Rickall, the appearance of Mr Poopybutthole is an indication that we're following a different multiverse. He's also been entered into the opening credits, suggesting that he's been there all along.
Theory #11: Evil Morty Isn't Evil
Many theories spawned from the Close Rick-counters of the Rick Kind episode. With 'Evil Rick' showing a list of the most evil Ricks, Rick C-137 features on the list as well. Is Rick C-137 also Evil Rick? Evil Morty only wants to get back to his Rick? Maybe he's just misunderstood.
Theory #12: Rick is Just a Character on a TV Show
Every so often, Rick has broken the fourth wall, specifically indicating that he's in a show. Seeing that Rick is the only one to blurt out these lines, it goes without saying that he's aware that he's in a TV show. In addition to this, he also constantly talks up the importance of interdimensional cable as a form of relaxation, which is a bit odd for a man of science who believes everything without a specific purpose is a waste of time.
Theory #13: It's All Just an Elaborate Joke
Despite all the theories floating around the Internet, all of it may be naught. The show may just be one big joke exploring any ideas that pop into the creators' minds. In the Morty's Mind Blowers episode, we get to see all the missing adventures (or episodes) from the show we haven't previously been made aware of. Rick suggests that the memories don't matter and that Morty should just sit back and enjoy. Many have taken this to mean that the co-creators suggest the show itself also doesn't follow a continuous story and we're all reading too much into it. That said, looking at the upcoming episode guides, there is a sequence and story that plays out in the end. We should just be happy knowing we're along for the ride, however crazy it may be.
There are many more floating around, but these Rick And Morty theories have gained the most traction over the years.
Always remember to "Get Schwifty", and don't be such a Jerry.