The pilot episode of Superman & Lois, which aired on the 23rd of February, 2021, introduced DC's first black live-action Lex Luthor.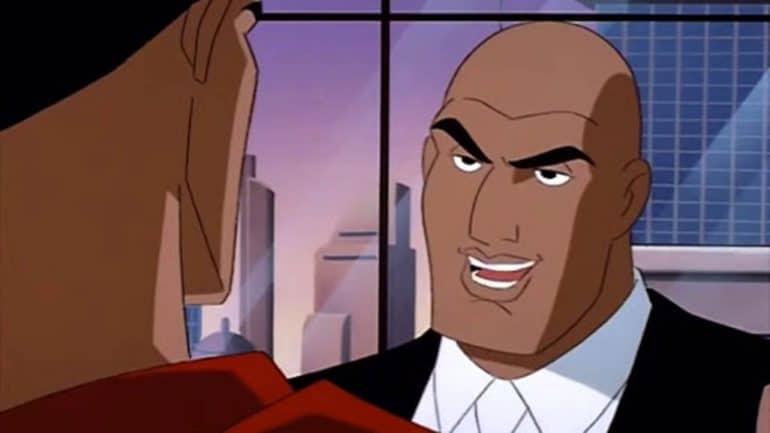 Is Lex Luthor a black character?
Over the years, there has been a lot of uncertainty about the ethnicity of Superman's archnemesis — especially since his appearance and skin tone in Superman: The Animated Series suggests that he isn't white. In the show, Lex Luthor was depicted as bald, tanned, and had thicker lips than the other characters. Was that Lex Luthor black?
There are some arguments that Lex Luthor is in fact Greek, since he was based on Greek-American actor Telly Savalas.
Even still, it was surprising to see Superman & Lois's finally embrace a different ethnicity for the mad scientist.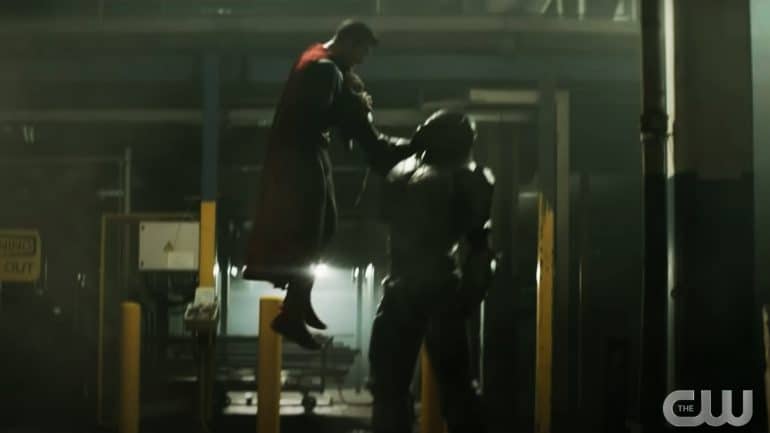 The Stranger
The show first introduces Wolé Parks' character as The Stranger, a heavily armoured villain who is able to match Superman in strength and speed. Of course, the Kryptonian is unaware of his origins or who he is (we imagine the suit is made out of lead).
However, towards the end of the episode, it's revealed to be his arch-nemesis, Lex Luthor.
Lex returns to his hideout located in the Arctic, pulls off his mask to reveal the back of Wolé Parks and is greeted by an AI system as Captain Luthor.
Wolé Parks
It seems like The CW and Warner Bros. have succeeded in keeping Parks' role under wraps.
But the secret is now out. Superman & Lois's Lex Luthor is played by 38-year-old The Vampire Diaries actor and not Arrow-verse's Jon Cryer.
Perhaps this is Lex from a different Earth in the multiverse?
Regardless, it's probably the first time that Lex Luthor has been depicted this way in live-action. And we love it.
"When Greg [Berlanti] and I first started talking about this, we wanted an iconic villain for Superman, we wanted an iconic role," Producer Todd Helbing said about the twist in the pilot episode of Superman & Lois. "It was our opportunity, coming out of Crisis [on Infinite Earths] to tell a new story and bring the audiences this new journey with somebody that they feel like they've known."
"We wanted to tell a new story," Helbing continued. "There's a lot of twists and turns and secrets are revealed, and mysteries unfold in the way that this version is going to feel fresh and new and completely different than anything we've seen before."
And there you have it.
Lex Luthor is black in the Superman & Lois. What are your thoughts? Are you okay with the casting?