Looking for the best Scott Adkins movies? Get ready for pulse-pounding action and nail-biting suspense with this top-10 ranking of the actor's greatest films.
RELATED: Scott Adkins as the DCU's Batman: Enter the Action Knight
A prolific martial artist and a daring stuntman, Scott Adkins has been kicking and punching his way into action movies and Hollywood stardom since the early 2000s. Adkins studied under some of the best martial arts film choreographers in Hong Kong, including Corey Yuen and Jackie Chan.
As an Englishman (from Sutton Coldfield, a town within Birmingham), it's impressive what Scott Adkins has made in the realm of traditional kung fu action movies. The actor has also proved his mettle as a supporting actor and stunt double in some high-profile Hollywood productions, not to mention being a producer and screenwriter for old-school-style action films like Accident Man.
Let's take a look at some of Scott Adkins' best movies – the ones with the most epic choreography and those that really get the adrenaline pumping.
The 11 Best Scott Adkins Movies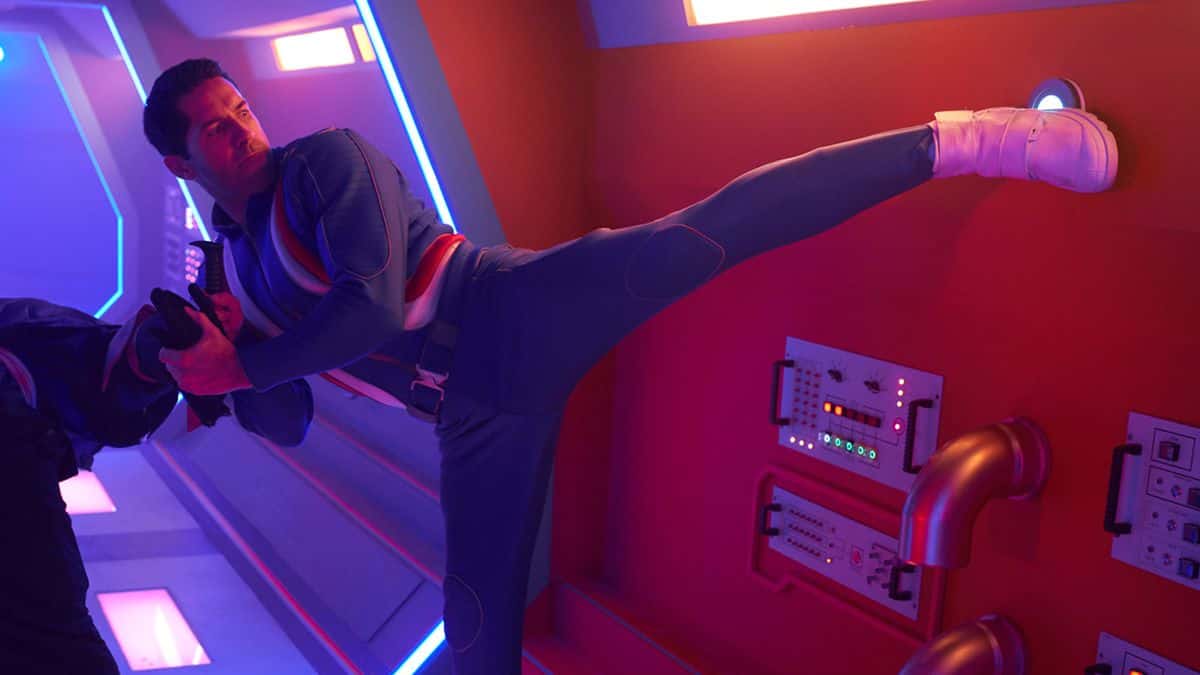 11. Max Cloud (2020)
When a teenage gamer opens a portal that leads her into her favourite video game, she discovers that she'll have to beat the game if she hopes to escape the dangerous intergalactic prison where she's been stranded. It's a story we've seen done in sci-fi countless times before, but Max Cloud still manages to keep things entertaining thanks to its relentless action and over-the-top B-movie sensibilities.
Scott Edward Adkins plays the titular Max Cloud, a Flash Gordon-like hero that will help young Sarah return to the real world, all while protecting her from some of the galaxy's most terrible villains. Max Cloud is just quirky fun that never takes itself too seriously – just the way these movies need to be.
10. The Expendables 2 (2012)
Speaking of B-movies, the entire Expendables franchise based its entire identity on being a love letter to the testosterone-fueled action movies of the eighties. The Expendables 2 might be the best one in the series so far, introducing even more veteran action stars to the mix for the ultimate eighties joyride.
Joining Sylvester Stallone and Jason Statham in the second movie is Scott Adkins, who plays Hector, the right-hand man to the evil – and appropriately named – Vilain. The martial artist was previously set to appear in the first Expendables movie but had to turn down the role due to contract obligations with Undisputed III: Redemption.
9. Triple Threat (2019)
Directed by Jesse V. Johnson, Triple Threat is an action-packed film that proves that great combat choreography can elevate the quality of any movie. In the flick, a group of mercenaries inadvertently release a malicious gang leader that's hellbent on tying loose ends, with deadly consequences.
A common trend that you'll notice in many of this list's entries is that Scott Adkins is simply phenomenal playing the bad guy in movies. That talent is in full display here, as he plays Collin, a fearsome leader, and the movie's almost undefeatable antagonist.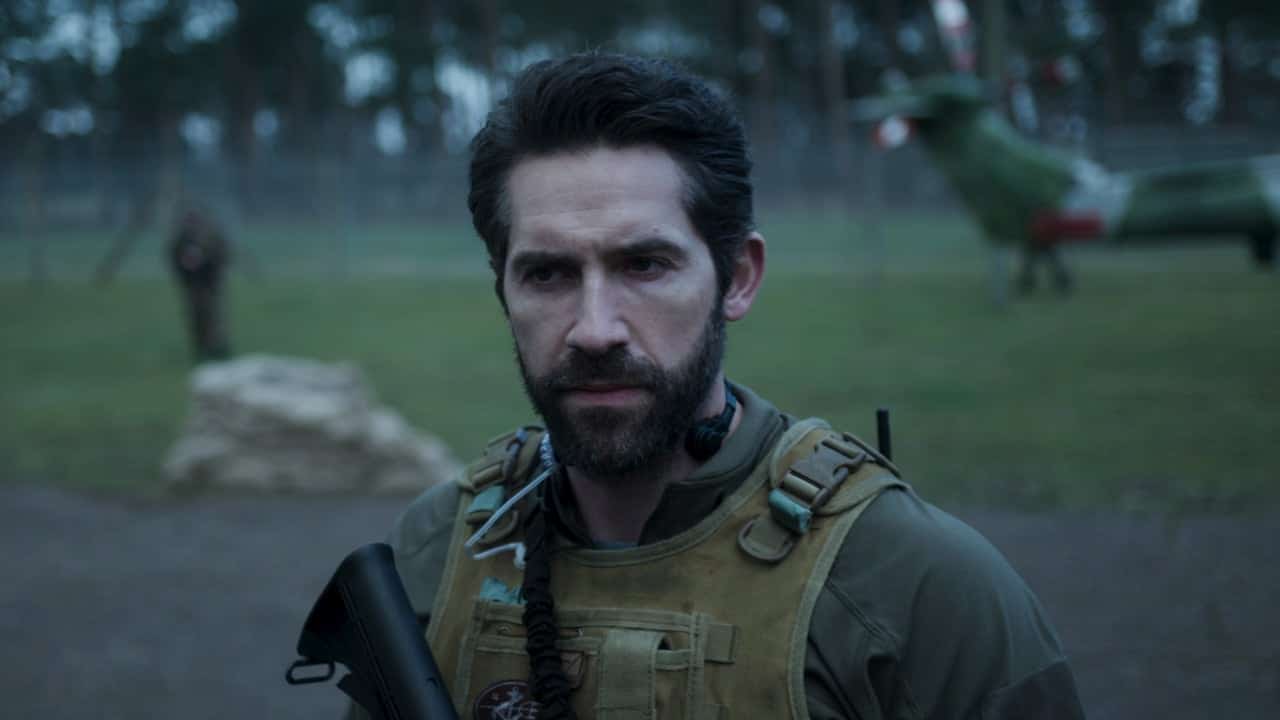 8. One Shot (2021)
When it comes to action movies, Scott Adkins isn't just limited to martial arts movies and flashy stunts, as he proves in the outstanding civil conflict film, One Shot. Released in 2021, the movie chronicles a covert mission by CIA operatives as they transport a prisoner off of a black site. Needless to say, things go south very fast during the operation.
The movie reunites director James Nunn, known for his low-budget action movies, with Scott Adkins. The result is a movie that feels more like a video game and less like a serious civil conflict drama – and hey, sometimes, that's all we want from films.
7. Avengement (2019)
Scott Adkins stars as Cain Burguess in this gritty tale of revenge. After spending years of interrogation in prison, Cain escapes and swears to claim his vengeance on those who made him a cold-blooded weapon. Avengement is unapologetic, and its masterfully crafted stunts alone are more than worth the watch.
One scene, in particular, takes place inside a pub where Cain takes out an entire gang by himself. The impressive combat scene has been nominated by numerous outlets as one of the best brawls of the decade – and we're talking about a decade that saw the release of all three John Wick movies here.
6. Ip Man 4: The Finale (2019)
The epic conclusion to the Ip Man saga features Bruce Lee's legendary master going to the U.S. to oversee the rising popularity of Wing Chun in America. Much to his dismay, the martial arts community seems to be enraged at Bruce Lee for teaching kung fu techniques to the Americans, while one of Lee's own students tries to introduce Wing Chun into the U.S. Army's hand-to-hand combat techniques.
Sergeant Barton Geddes (played by Adkins) opposes the kung fu teachings vehemently. Blinded by his hatred towards the Chinese, Geddes tries to prove the Marines' karate superiority – with unsurprising results, considering this is a kung fu movie.
5. Accident Man (2018)
Written, produced, and starring Scott Adkins, Accident Man is an exhilarating thriller that never disappoints with its over-the-top action scenes and witty dialogue. Adkins plays Mike Fallon, the so-called "Accident Man;" a hitman who specializes in making his hits look like accidents will have his life turned upside down when he hears about the deliberate death of his beloved ex.
Accident Man stars a decent number of stunt and action stars like Ray Park and Martin Ford, just to name a few.
4. Ninja II: Shadow of a Tear (2013)
The sequel to the 2009 cult hit Ninja, Shadow of a Tear sees ninjutsu master Casey Bowman sprinting back to action. Isaac Florentine's Ninja II seems like a proper return to form of the late 1980s ninja films, and action fans are all in for it.
Once again, Scott Adkins reprises his role as American ninjutsu master Casey. This is the type of movie that's non-stop action from beginning to end, never letting those pesky things like a "plot" get in the way of the fun. It's just old-school cool, that's what it is.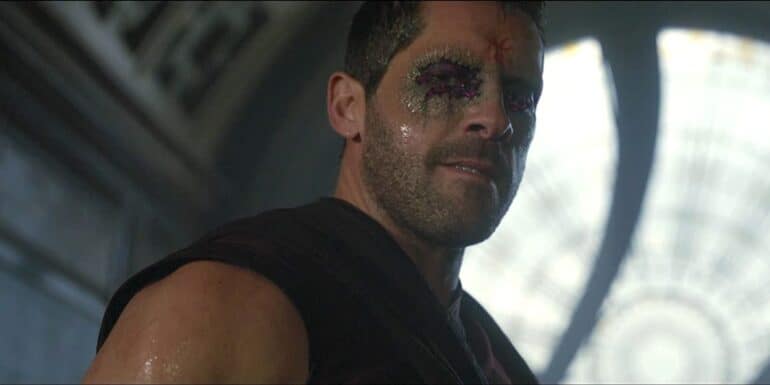 3. Doctor Strange (2016)
Scott Adkins' foray into the MCU movies didn't end well for his character. He played Lucian Aster in the 2016 movie Doctor Strange: a role that saw him being the right-hand man to Mads Mikkelsen's Kaecilius. Lucien is one of the only human characters that Strange outright destroys in a movie, which might not bode all too well for Adkins' future in the MCU.
Even Adkins seems to regret playing the character, as he confessed in an interview with The Illuminerdi that he feels like he "[blew] his chance to be in the Marvel Universe." Don't worry, Scott: there's always the DCEU.
2. Zero Dark Thirty (2012)
A modern civil conflict film classic directed by Kathryn Bigelow, Zero Dark Thirty chronicles the arduous and often controversial that was the hunt of Osama bin Laden following the events of the Twin Towers. The movie goes into great detail about how the CIA and the Navy S.E.A.L.s Team 6 worked together to pinpoint the location of one of the most wanted men in U.S. history.
Despite having only a small role, Adkins' contribution to the movie as it is proved Zero Dark Thirty's whole point: this was a joint operation where no person stood above others. Everyone had to pull their weight to find bin Laden. In the end, Adkins' character, John Simmons, was just another cog in the CIA's master plan.
1. Boyka: Undisputed (2016)
The top of the list is no surprise. The fourth instalment of the combat franchise, Boyka: Undisputed allows Scott Adkins to do what he does best: show off all forms of martial arts. Directed by Todor Chapkanov with Isaac Florentine producing, the story follows Yuri Boyka's journey to redemption in Russia, where he competes in a series of MMA street brawls in order to free a widow (whose husband he mortally wounded in the ring) from the clutches of the Russian mafia.
It's easily one of Scott Adkins' best movies to date — offering a good mixture of well-choreographed combat scenes and drama. It's gritty, angry and a satisfying ending to the franchise.
Honourable mentions: The Debt Collector, Green Street Hooligans: Underground, The Bourne Ultimatum, Special Forces, Hard Target 2.
Scott Adkins Reviews His Own Movies
Everything the English-born martial artist touches is considered a gift in our eyes. Now, he's added another impressive accolade to his already stellar resume: film reviewer.
The best part? Scott Adkins is reviewing his own movies.
As everyone around the world self-isolates in 2020 and 2021, Scott Adkins has kept busy by updating his YouTube channel. Naturally, as his top subscribers and fans, we ate up the content the moment that little bell appeared on our YouTube app.
A few days ago, Adkins started a Top 5 Scott Adkins Movies list, where he takes us through his favourite movies and what he did and didn't enjoy about the process. Among those discussed are Ninja: Shadow of a Tear and Universal Soldier: Day of Reckoning.
Interestingly, Adkins mentions he didn't think Ninja was as good as its sequel, Ninja: Shadow of a Tear, and he thought the second film was better in every way than the original. In the second video, he declares Universal Soldier: Day of Reckoning as the best film he's ever been a part of. Look, we aren't here to disagree with him, but Boyka: Undisputed must be a close second, right? The Yuri Boyka character is legendary.
What's terrific about the series is that Scott Adkins reveals details about the movies no one ever knew. From injuries he suffered on set to information about the outstanding stunt crew, he pulls back the curtain for fans to see what it was really like to make the films. He's also refreshingly honest about what he thinks worked and didn't in his past.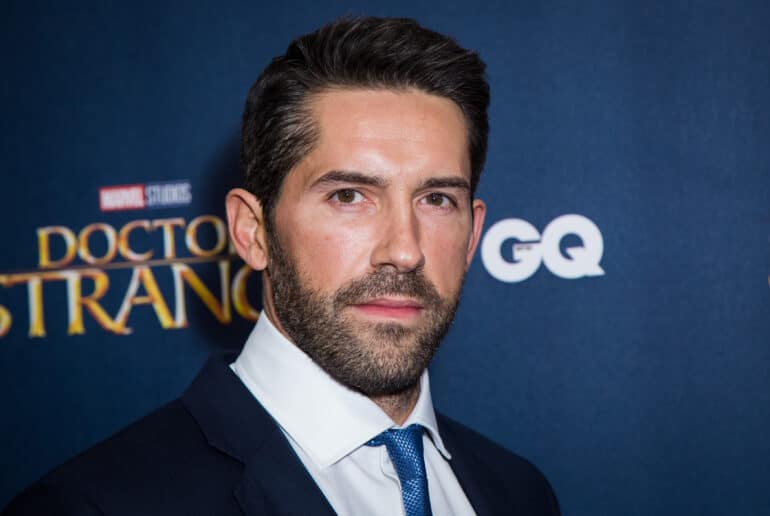 The Perfect Batman That Never Was?
Before Ben Affleck was cast as the Caped Crusader in Batman v Superman, the rumour mill turned into a circus with everyone being linked to the iconic role. One name, though, which giddied many Batman fans was Scott Adkins (The Expendables 2, Ninja, The Legend of Hercules).
The hype machine went into overdrive when it was confirmed that Warner Bros. had auditioned Scott Adkins who is trained in ninjutsu, judo, karate, jujutsu, wushu, Krav Maga, capoeira and (breathe) jeet kune do for the Batman role.
In an interview with Behind the Mask Presents, Adkins said, "They asked me to audition. Yeah, so I did. But that's as far as it went. I know there was a big campaign on the Internet, which was great for the free publicity, but I think that's because obviously Batman is a martial artist to such that's his superpower. Isn't it? People are disappointed that he has not been shown off as the martial artist he should be. I guess I look like Bruce Wayne."
Adkins hit the nail on the head: he does look a lot like a suave and dapper Wayne. Flip through the pages of Scott Snyder and Greg Capullo's Batman run and you'll see the uncanny resemblance. In addition, he possesses the freak of nature physique that will scare the holy hell out of criminals. I'm sure that Adkins can break arms merely by locking them between his abs.
Simply put: Scott Adkins is a real ninja and can do a standing backflip. Do we need to say more? While the general action scenes of the Batman movies have been pretty good, Scott Adkins possesses frightening skills that could raise the levels to insatiable heights. Plus, he performs all of his own combat scenes. Please refer to Exhibit A below to see what sort of trouble he can cause.
Watch Scott Adkins Batman Movie Audition Video Below
In 2019, Fortress of Solitude leaked Scott's audition tape for Batman v Superman. The video went viral, with many fans commenting and sharing their enthusiasm about Adkins as The Caped Crusader. A few days later, the Boyka: Undisputed actor took to social media to address the leak.
In true class, Adkins continued to prove that he deserves a shot at playing The Dark Knight, even impersonating the famous Christian Bale Batman voice. Seen without his famous goatee and sporting a slightly cleaner look, he goes on to address the leak and mentions that he doesn't mind that the video leaked because he thinks it was a good audition. Which it was.
Truth be told, the martial arts actor might never get a chance at Batman, a fact that he admits in the video, but he remains hopeful. And so do his fans.
TV Batman
When news of Ben Affleck's departure from Batman broke, the Scott Adkins audition video did the rounds on the internet again. People began talking about the possibility of the British martial artist becoming the next Dark Knight in Matt Reeves' The Batman. Obviously, that didn't happen as Robert Pattinson got the gig.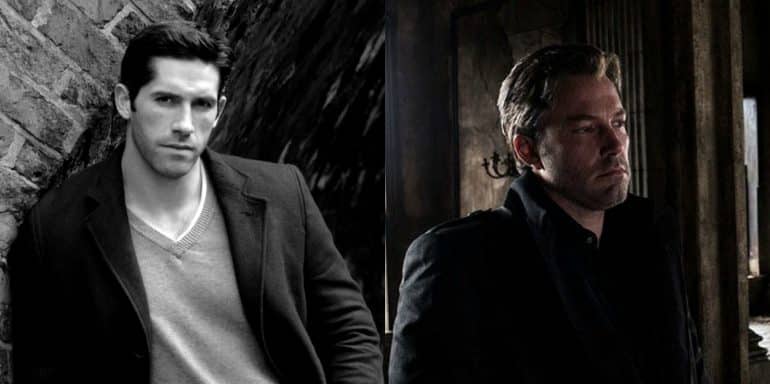 There was another option, though, as Adkins could've turned up in the DC Universe's Titans. After all, the first season didn't show Bruce Wayne's face, just silhouettes and stunt doubles Alain Moussi and Maxim Savarias doing all the action work. So, anyone could've grabbed the cape and cowl and jetted off in the Batmobile.
Judging by the internet's reaction to his audition video, if Adkins had been cast as Batman in Titans, it would've undoubtedly broken social media for a few hours. He was a popular choice, and it would've afforded the show a bona fide martial arts star as the Caped Crusader—something that fans have dreamed of for decades and what Adkins mentioned in his interview.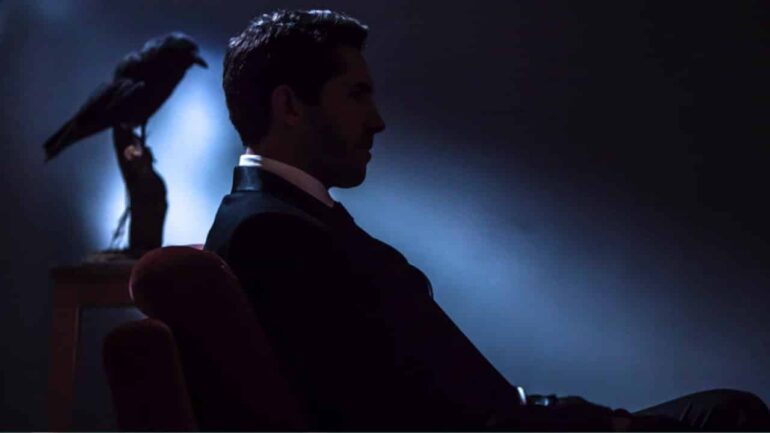 Unfortunately, it never happened as Iain Glen secured the role. Take nothing away from Glen because he's a fantastic performer; however, an aging Bruce is best kept for Batman Beyond stories. Fans want to see a peak Batman battling next to Dick Grayson/Nightwing.
Sure, the show is called Titans and not Batman, but no one would complain if the Dark Knight swooped in and assisted the other heroes, showing off the same sort of moves as Adkins did in Undisputed 2: Last Man Standing. In fact, it'd probably ensure a few extra subscriptions every month for the DC Universe streaming platform.
4 Other Superhero Movies That Scott Adkins Should Be Considered For
Why isn't Scott Adkins playing a superhero yet? It seems almost criminal that studios haven't noticed the guy's talent. We've thought about at least five other heroes Adkins could portray. He's no stranger to the comic book genre (and the action genre), having appeared in Doctor Strange and Accident Man too.
4. The Punisher
With The Punisher ending its run on Netflix, along with all the other Marvel series, the property has moved under the Disney/Marvel umbrella. While Marvel isn't allowed to use the character for a few more years due to legal issues, the success of the live-action TV series must be top of mind. Unfortunately, it's unlikely that Jon Bernthal will return to portray Frank Castle, so that opens the door for Adkins to step in and pick up the heavy artillery. Not a bad replacement, eh?
3. Wolverine
After Dark Phoenix, the X-Men will belong to Marvel Studios. This means all of Xavier's mutants will be recast for the Marvel Cinematic Universe (MCU) – including Wolverine. At 1.78m, Atkins is considerably shorter than Hugh Jackman (even though he's still much taller than Logan was in the comics) and he possesses all the natural aggression to bring the berserker to life in a new universe.
2. Hawkman
There are rumours that Hawkman (and Hawkgirl) could be appearing in DC films sooner rather than later. Considering the likeness between Adkins and Carter Hall, this should be a no-brainer when it comes to casting. Imagine the mixture of Adkins' martial arts ability with the wing-gliding world of Thanagar. It's like an action film in the skies, and who wouldn't want to see that?!
1. Leonardo
There's a Teenage Mutant Ninja Turtles reboot on the horizon and there will be the need for new actors to provide motion-capture for the heroes in a half shell. Truth be told, Adkins could play any of the Turtles, but his combat style and maturity would resonant well with someone like Leonardo, the leader of the pack. You see it now, don't you?
Maybe Ninjak in the Valiant Cinematic Universe?
Scott should certainly be in consideration for the part of Ninjak in the Valiant Cinematic Universe.
Whether a Ninjak live-action film will ever happen is another story. Bloodshot, starring Vin Diesel as Ray Garrison, didn't exactly light up the box office, though through no fault of its own due to the time of release. As a result, this has left any chance of a Valiant Cinematic Universe up in the air.
When the dust settles and everyone takes stock of it all, there's a possibility that Valiant and a studio will go forward with another popular property, Ninjak. The character is immensely popular, having sold millions of comic books worldwide, and would be the ideal action vehicle in the same vein as Bloodshot.
The premise is simple: Ninjak is a ninja spy, with a British alter ego Colin King. He's all about action and mystery.
Reading that, it's difficult to imagine anyone but Scott Adkins as Ninjak in a live-action movie. Not only does he have the necessary martial arts pedigree to pull off such a physical role, but he's also British and suave enough to convince as King. He's literally the picture-perfect casting choice.
In addition, if Valiant wants to continue casting action stars in the lead roles, it only makes sense to get a certified badass like Adkins to play one of the most physical Valiant heroes. Fans have clamoured for Adkins to receive a shot at playing a major comic book character and Ninjak seems to be too good a fit to ignore.
Joe Taslim Wants Scott Adkins as Johnny Cage In The Mortal Kombat Movies
Appearing on Scott Adkins' The Art of Action, Taslim briefly discussed the topic of Mortal Kombat. Towards the end of the conversation, however, Taslim told Adkins that he'd really like for him to appear in the sequel. He added that he wants to see Scott Adkins as Johnny Cage.
It's an aspiring casting and one that we can definitely get behind. The good news is, Scott Adkins is onboard with the idea of playing Johnny Cage, too, saying that he's available for the part. Plus, it helps that he's a huge fan of the video game and the original film directed by Paul W. S. Anderson.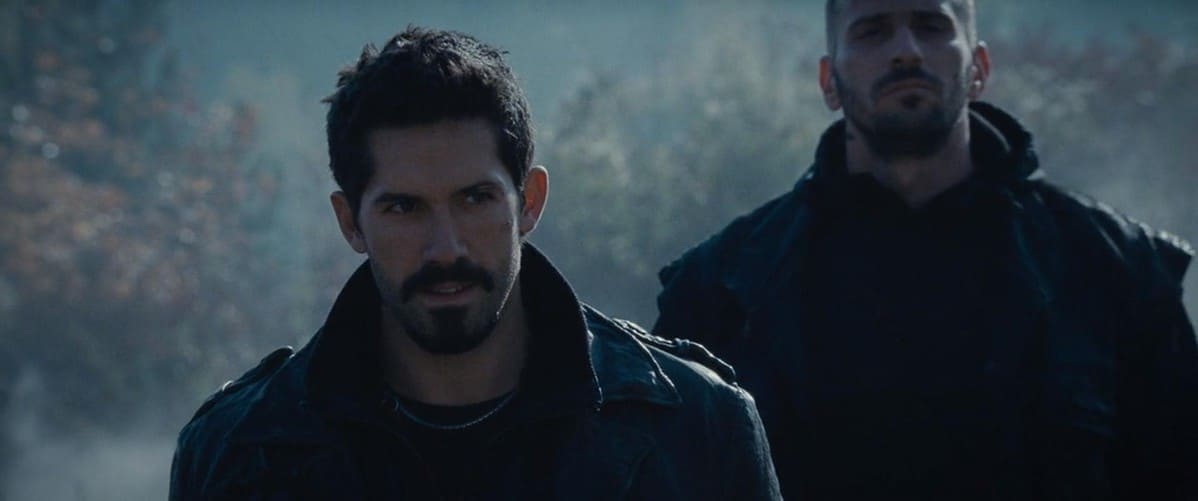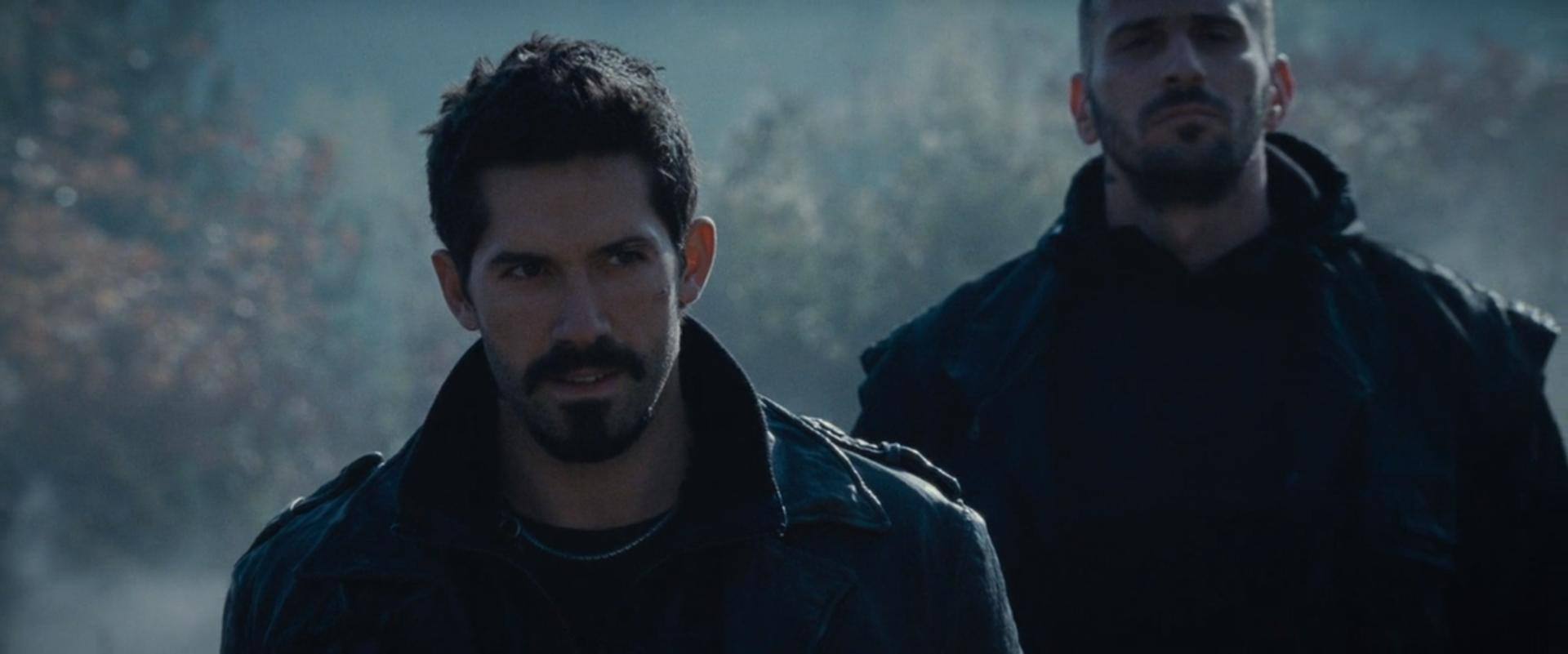 Scott Adkins has become a legend in the action movie genre. You cannot mention Jean-Claude Van Damme, Michael Jai White, Keanu Reeves, Donnie Yen, Jason Statham, and Tony Jaa without mentioning his name. He has definitely become one of the greatest action stars of the 21st century.
What are your favourite Scott Adkins movies?