There have been many Marvel video games over the years, from early arcade games to 2000s video game adaptations of Marvel movies with one or two details changed to entertaining crossovers with the Capcom series. Some Marvel games have been significantly more successful than others, and some that Marvel fans have pointedly chosen to ignore. So let's take a look at this list of the best Marvel video games.
RELATED: Rumour: NetherRealm Is Working On A Marvel Fighting Game
10. Deadpool (2013)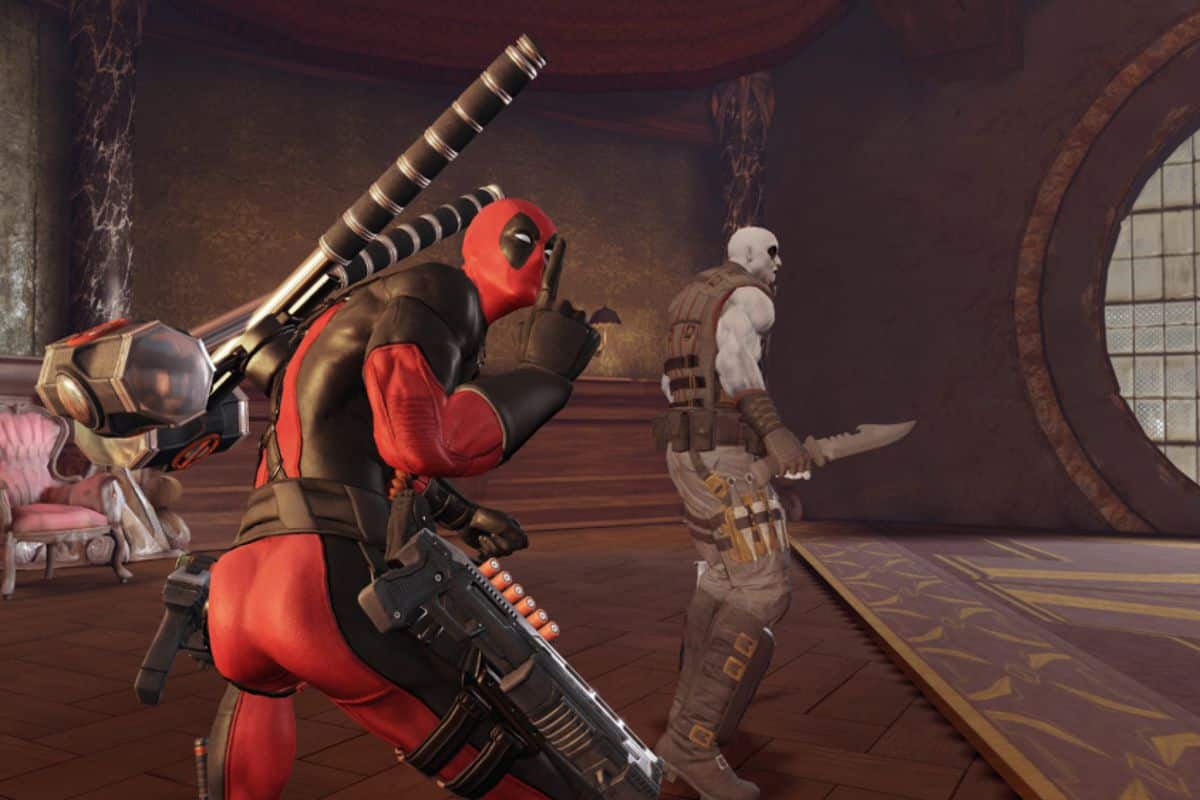 This action-adventure video game was based on everyone's favourite Marvel anti-hero. It was developed by High Moon Studios and published by Activision. The game features a lot of the tongue-in-cheek humour that Deadpool became famous for in the comics, and he often breaks the fourth wall while you're progressing through the game, much like he does in his comic books and movies.
The game has third-person shooter elements and uses Deadpool's extensive array of melee weapons and guns. He is capable of a couple of teleportation moves and will slowly fall apart when taking damage, so players must avoid further damage to recover.
The game follows the titular character as he pitches an idea for a game starring himself. Then, he goes on a mission to assassinate a corrupt media mogul. Still, he blows the game's budget by repeating events and has to deal with some glitches before convincing High Moon Studios to continue with the project.
He then has to deal with Mister Sinister, meets the X-Men (who he then proceeds to knock out despite many attempts to try and wake Wolverine) and runs into Cable, who travelled back from the future to ensure that Mr Sinister's plan doesn't succeed.
Deadpool eventually helps Cable take down Mr Sinister (after learning that his favourite Taco restaurant will be destroyed if the villain succeeds), briefly unites with Death and kills Mr Sinister using a reconfigured Sentinel boot. Deadpool then spends the credits letting off a series of explosions that officially blow the budget for the game (which Deadpool hadn't actually done before).
Though the game was praised for its storytelling and humour, it was also critiqued for certain gameplay issues that couldn't be overlooked.
9. LEGO Marvel Super Heroes (2009)
This action-adventure game was developed by Traveller's Tales and published by Warner Bros. Interactive Entertainment for several consoles, including several PlayStation, Xbox and Wii consoles. In addition, a version of the game was released for the Nintendo Switch in 2021. The gameplay was similar to other LEGO titles, including LEGO Star Wars: The Complete Saga and LEGO Batman 2: DC Super Heroes.
The game features many heroes from the Marvel Universe who band together to defeat Doctor Doom, Loki and their army of supervillains. The game inspired a spin-off in 2016 (LEGO Marvel's Avengers) and a sequel in 2017 (LEGO Marvel Super Heroes 2),
The game starts with Silver Surfer being captured by Doctor Doom, who shatters his board into "Cosmic Bricks". He plans to use them to defeat Galactus and then take over the world. However, Nick Fury calls Earth's heroes to find the Cosmic Bricks before the villains can.
There are several locations that players play through, including Grand Central Station, the Daily Bugle, Asgard, Latveria, Castle Doom Stark Tower, the Helicarrier, and several other places unique to the Marvel Universe's New York.
The end of the game sees the too-late Guardians of the Galaxy, who warn about something worse than Galactus approaching Earth, and Black Panther, who was looking for his cat, informing Fury of the gratitude of Wakanda. Players had access to 180 characters from the Marvel universe, each with their own unique abilities. Even Stan Lee is a playable character.
The game is one of the easier Marvel games developed and is a lot of fun if you're looking for something light-hearted and entertaining. Its second game is just as fun and features even more characters, including the Guardian of the Galaxy, several Spider-Man variants, and different versions of beloved characters.
While it might be targeted towards a younger audience, don't be surprised if you see adults addicted to the game too. It deserves its place on this list of best Marvel video games of all time.
RELATED: 6 Marvel Superhero Games We Want To Play
8. X-Men Origins: Wolverine (2009)
This hack-and-slash game was primarily developed by Raven Software and published by Activision and Electronic Arts for the PlayStation 2, PSP and Nintendo DS. It's a video game adaptation loosely based on the original film and was influenced by games like God of War, and Devil May Cry. The Uncaged Edition introduced plenty of blood and gore to the game, but even without it, the game is still considered one of the darkest Marvel games.
It follows the same plot as the movie, following Logan as a mercenary alongside his brother as they kill innocents in search of adamantium. Logan refuses to cause further harm to innocent villagers and moves to attack them but is knocked unconscious before he can do anything to prevent their slaughter.
After Team X is disbanded, Logan has made a life for himself and his girlfriend in Canada, which is interrupted by his brother, who "murders" his girlfriend and has been murdering the other team members.
The plot is pretty much the same except for the addition of Bolivar Trask – the inventor behind the mutant-hunting Sentinels – and a more comic-accurate version of Weapon XI. Trask's inclusion leads to an epilogue which sees Sentinels rampaging the city and Logan quipping, "This world may be broken, but I've got the tools to fix it."
RELATED: Must-See Destinations In Marvel's Spider-Man Game
7. The Incredible Hulk: Ultimate Destruction (2005)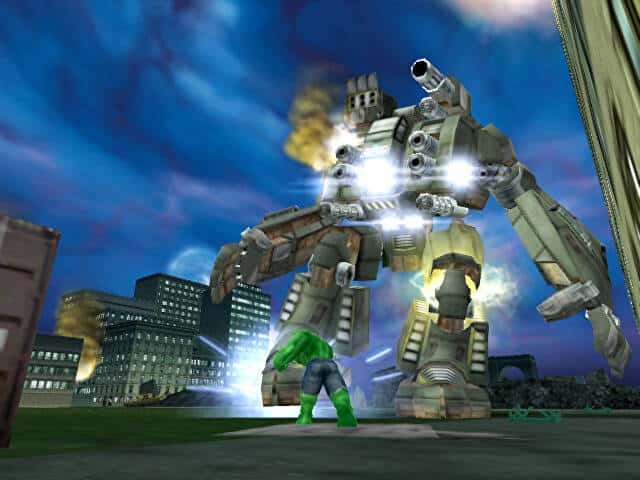 This action-adventure game was developed by Radical Entertainment and published by Vivendi Universal Games. It was based on Bruce Banner's alter ego Hulk and was an open-world game with destructible environments.
After spending years in isolation researching a cure for the Hulk, Bruce Banner developed an experimental device capable of modifying his subconscious and repairing the psychological damage dealt to him as a child. Banner uses the device to subdue Hulk and the second, more menacing personality that has begun to emerge.
He works with Dr Leonard Samson to complete the device and is almost successful when his hideout is attacked by Emil Blonsky, who is exposed to gamma rays upon finding Banner's incomplete device. Banner and Samson use a device that gives them a degree of control over the Hulk and use him to help construct a machine or hinder Blonsky.
Following an argument with Thunderbolt Ross, Blonsky transforms into the Abomination and is on a rampage when he is fought and defeated by Hulk, who he then blames for the damage when he returns to normal. However, an air strike on Hulk proves too stressful, and the Devil Hulk emerges, causing Hulk to destroy civilian buildings and kill innocents. Samson lures Hulk to a military test site, fearing the out-of-control Hulk.
Hulk is taken down thanks to Samson, but the Devil Hulk is re-awoken during Banner's interrogation. After escaping, Banner learns that Samson had used his capture to retrieve the final part of the machine. He finally manages to banish Devil Hulk from his subconscious.
Banner then learns that Blonsky had exposed his wife and unborn child to gamma radiation in hopes that it would heal her cancer, but instead, it killed them both. In grief and anger, Blonksky heads for the local dam to destroy it and the city, but Hulk intervenes and stops the water.
Despite everything he's done, Ross chooses to blame Hulk for the dam's destruction, and Banner goes off on his one, believing that the world will only ever see him as a monster.
The gameplay and story were brilliant, and it's unfortunate that it never received a sequel.
6. Marvel: Ultimate Alliance (2006)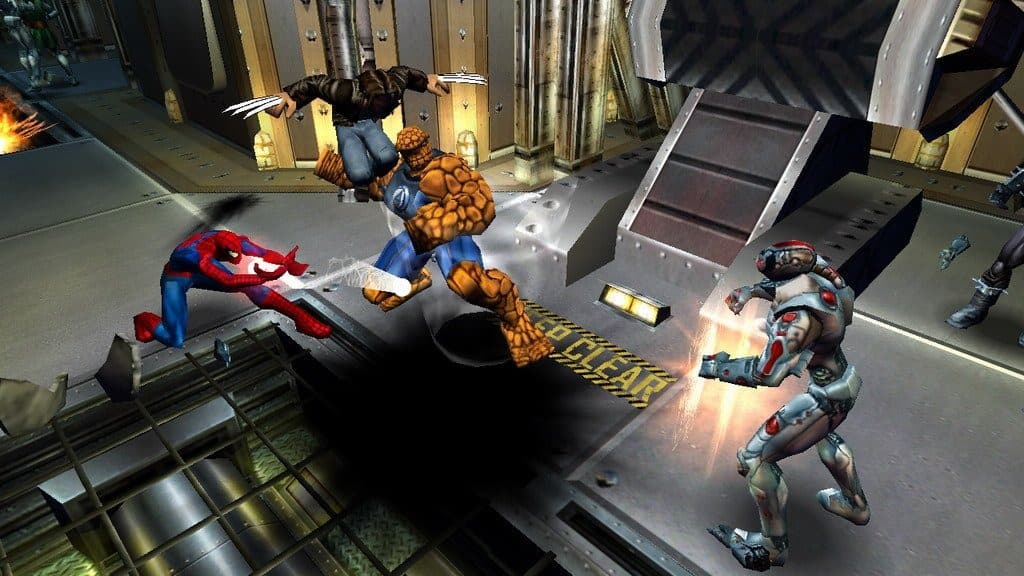 This action RPG features many heroes and villains from the Marvel Universe and shares similarities with X-Men Legends and X-Men Legends II: Rise of Apocalypse. Players will face off against Doctor Doom and the Masters of Evil, who attack a S.H.I.E.L.D. Helicarrier.
Players can create a team of four from a roster of 22+ playable characters. They can earn bonuses by forming specific groups (Fantastic Four, Marvel Knights, Defenders, X-Men, and the Avengers). In addition, they can unlock several endings depending on the number of optional side quests players complete.
You travel to several well-known places, including Stark Tower, Atlantis, the Sanctum Sanctorum, Asguard, Valhalla, the Inhumans moon base, the Shi'ar Empire, the Skrull homeworld and Latveria. The heroes' actions in this game led directly to the events of Marvel Ultimate Alliance 2, which sees Galactus enacting vengeance upon Earth.
Marvel Ultimate Alliance 2 will always be remembered as one of the best Marvel video games ever created.
RELATED: The 8 Worst Marvel Movies: Should We Worry About The MCU?
5. X-Men Legends II: Rise of Apocalypse
This action RPG was developed by Raven Software, published by Activision, and was the sequel to X-Men Legends. The game was well-received, and the inclusion of a large cast and additional power was considered an improvement by critics.
The game sees the unification of the X-Men and the Brotherhood of Mutants as they work together to save Polaris and Professor X. Upon freeing Charles, the teams find that the mutant haven Genosha has been overrun by Apocalypse forces and that Quicksilver and Beast had been kidnapped. Fortunately, Beast manages to direct the team to the Savage Lands, where the two teams manage to hinder Apocalypse's plans.
Apocalypse travels to New York, where the team works with Nick Fury to regain control of the Sentinels, diminishing Apocalypse's resources and sabotaging his army. The teams fight several other characters, including a mind-controlled Deadpool, and Emma Frost and Angel are kidnapped, with the latter being unwillingly transformed into Archangel, a Horseman of Apocalypse.
Archangel is defeated, but the teams must deal with a mind-controlled Beast, who kidnaps Sabretooth and escapes with Apocalypse and Mr Sinister. Learning Apocalypse's plan to use Polaris, Quicksilver, Emma Frost and Sabretooth as part of a machine that will grant him a massive amount of power, the teams travel to Egypt, where they defeat Mr Sinister, free Beast, defeat the Living Monolith and finally defeat Apocalypse.
Despite all their time working together, the X-Men and Brotherhood of Mutants part ways as adversaries once again. It is hinted that Mr Sinister might have sabotaged Apocalypse's machine.
4. Spider-Man: Shattered Dimensions (2010)
This action-adventure game sees players controlling four different Spider-Men (Amazing Spider-Man, Spider-Man Noir, Spider-Man 2099 and Ultimate Spider-Man). from four different universes called on by Madame Web to help restore the balance of the Multiverse. The game was so well-loved that it inspired Spider-verse, one of the best storylines in Marvel comics.
Some villains in the game included Kraven the Hunter, Hammerhead, Hobgoblin, Electro, the Scorpion of 2099, Deadpool and Juggernaut.
The Amazing Spider-Man accidentally shatters the Tablet of Order and Chaos in 17 pieces during a fight with Mysterio. The four Spider-Men work together to find all 17 fragments, most of which were found by supervillains in their respective universes. While dealing with their villains and retrieving the fragments, Mysterio learns that his fragment granted him magical abilities. So he attacks the Spider-Men and threatens to kill Madame Web if they don't deliver their found fragments to him.
They go after the final four fragments and bring them back to him, allowing Mysterio to become a god. Fortunately, Madame Web is also able to summon the four Spider-Men so they can fight Mysterio. The Spider-Men are successful and return to their respective realities.
The game became so popular it managed to spark a sequel.
RELATED: 8 Games That Are Just As Much Fun To Watch As They Are To Play
3. Marvel's Guardians of the Galaxy (2021)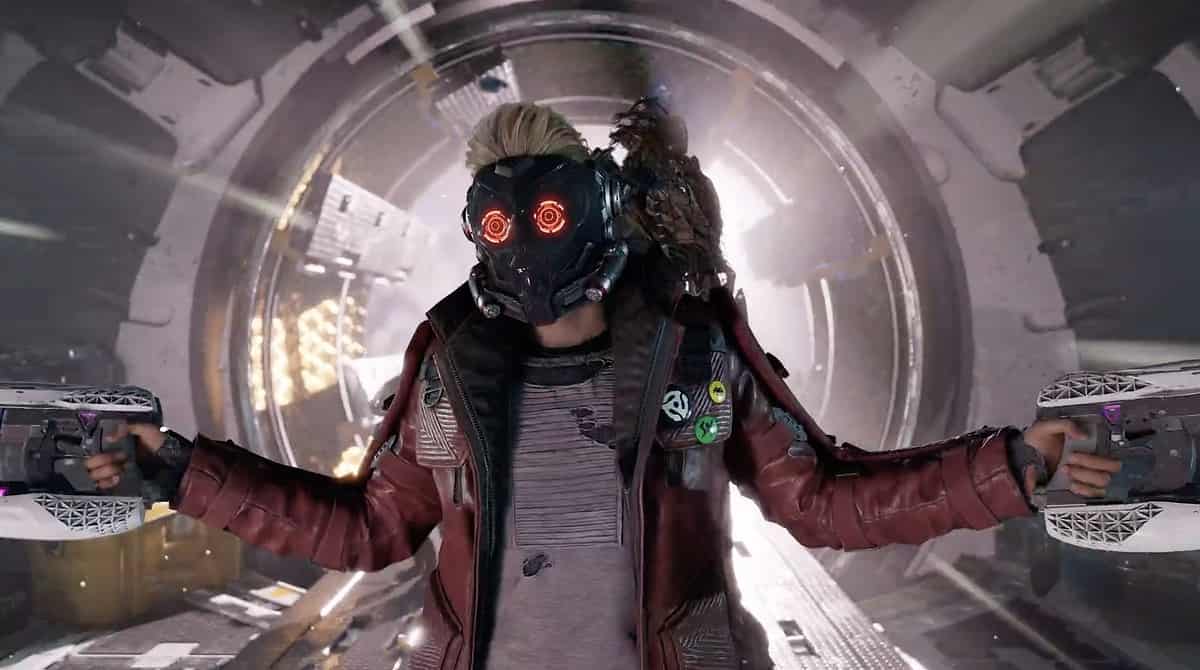 This action-adventure game was developed by Eidos-Montréal and published by Square Enix's European subsidiary and Eidos-Montréal. The game is based on the Guardians of the Galaxy team, and players take on the role of Peter Quill, using his elemental guns to defeat enemies and his brilliant leadership skills to encourage his team.
While none of the other Guardians are playable characters, they each have unique abilities which players can command them to use during combat.
Though the game is primarily linear and has only one ending, players can still make critical decisions using dialogue trees. These decisions will affect the relationships between the Guardians and the outcomes of specific missions.
It follows the Guardians as they trespass upon quarantined planets, lie to pay their fines and work with Adam Warlock to defeat an evil they accidentally unlocked while exploring a quarantined zone. The dynamic between the Guardians is one of the most entertaining parts of the game, and players will be subject to the banter and disagreements of the other team members. Even when you make a decision, if another member of the Guardians disagrees with you, they will do their own thing.
While maybe not as great as some other Marvel games Marvel's Guardians of the Galaxy still manages to hold its own as one of the best Marvel games. Players see several characters from Marvel comics, including Fin Fang Foom, Lady Hellbender and Adam Warlock.
2. Marvel's Spider-Man: Miles Morales (2020)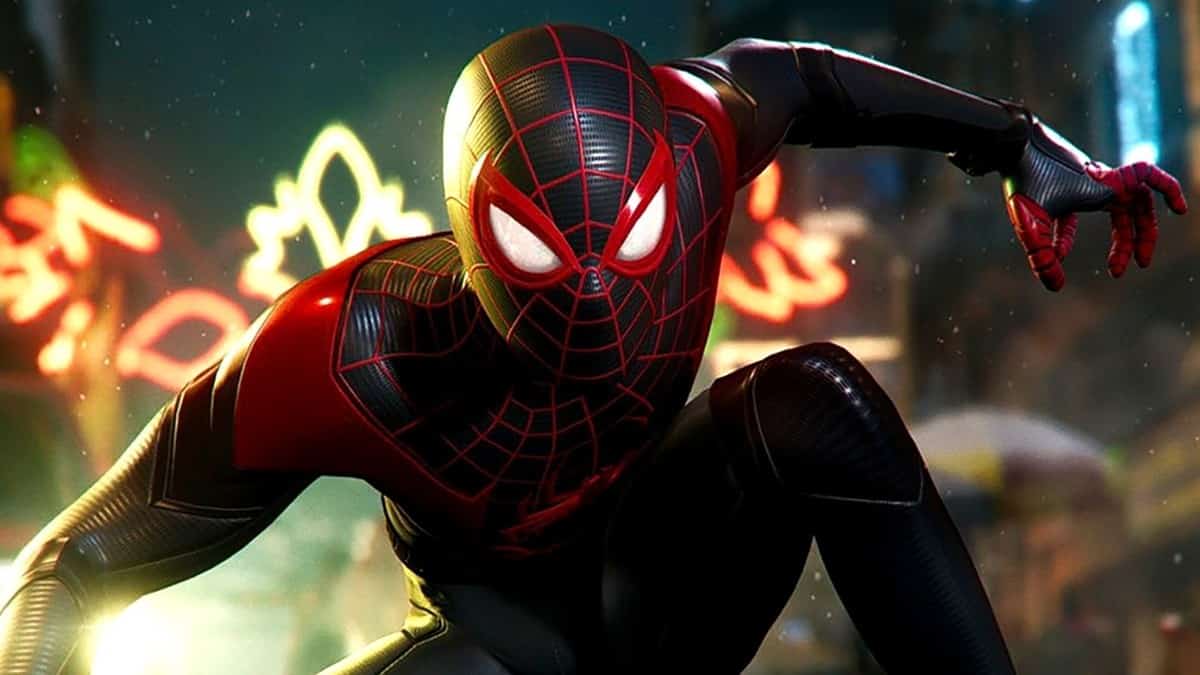 The sequel to Marvel's Spider-Man followed the adventures of Miles Morales as he protects New York City on his own while Peter is away. The game (definitely one of the best Marvel video games of all time) was inspired by Spider-Man: Into the Spider-Verse and saw Miles struggling to balance his superhero duties and civilian life.
As Spider-Man, Miles deals with a war between the Underground – a high-tech criminal army led by the Tinkerer – and the Roxxon Energy Corporation. Like in the previous game, players can gain new gadgets and suits by progressing through the main story or completing side quests.
The combat system is also the same as the previous game. It focuses on utilising a chain of attacks, your webs and the environment around you to incapacitate enemies and avoid damage. Miles has a few more abilities than Peter, including his Venom Blast, Camouflage, and new gadgets specific to him.
Miles spends much of the game learning not to doubt himself and trusting in his ability as Spider-Man while supporting his mother and occasionally being assisted by his uncle. The fantastic game proves Miles is one of the best Spider-Man characters.
RELATED: Marvel's Midnight Suns Review – This Isn't Uno
1. Marvel's Spider-Man (2018)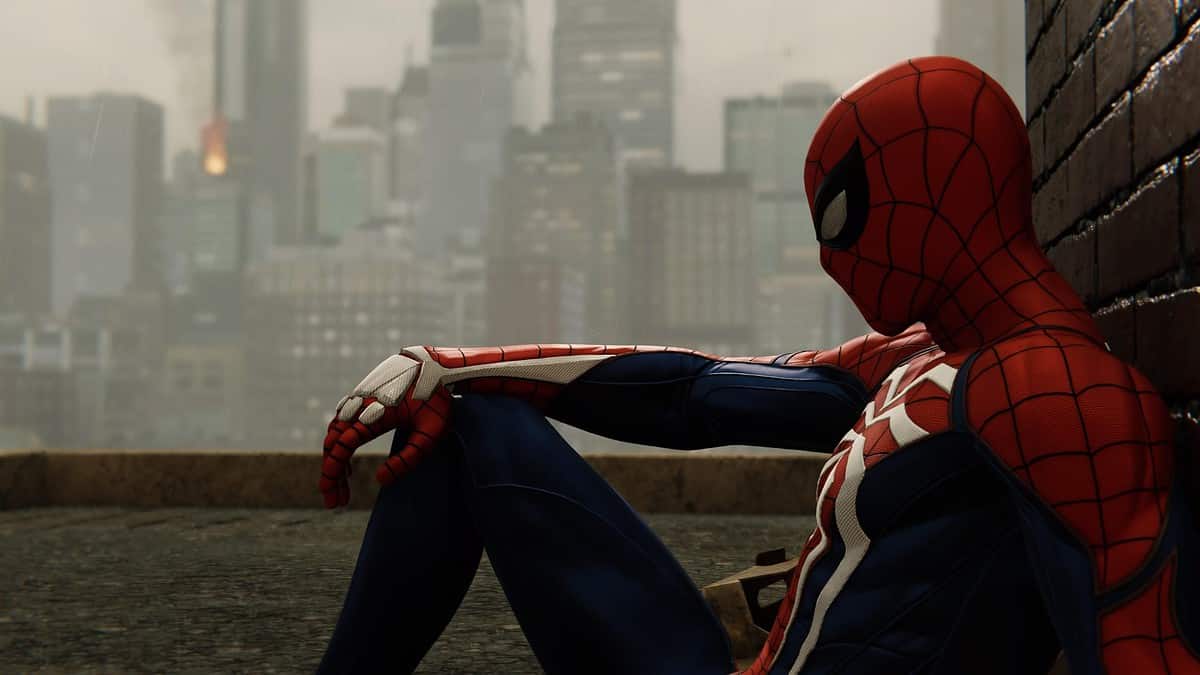 Developed by Insomniac Games and published by Sony Interactive Entertainment, this action-adventure game quickly became one of the best superhero games. The game follows Peter Parker as he swings around New York City, keeping it safe from the various supervillains who repeatedly try to take control of the city.
Players fight against Mr Negative and his goons, Doctor Octopus and the Sinister Six. They also solve Puzzles that will either give them upgrades or help them progress through the game, go on stealth missions as MJ and Miles and can retrieve an assortment of collectables while on side quests.
The game's compelling story surrounding Otto Octavius's fall from grace, Norman Osborn's sketchy side deals and Peter Parker's many sacrifices to keep the city safe no matter how much it hurts him, is the best part of the game and may have you crying in some instances.
It is definitely one of the best Marvel games of all time, featuring some of the greatest battles and earning its spot as one of the best open-world games.
While Marvel's latest games haven't quite hit the standard of DCs Arkham series just yet, the latest games have proven they're well on their way to rivalling them.
RELATED: She-Hulk May Never Make Her In-Game Debut in Marvels Avengers
TL;DR
There have been many fantastic Marvel games over the years.
Some of the best games include the different Spider-Man collections and the Marvel team (X-Men, the Avengers, etc.) games.
Soon Marvel's video games will rival DC's.
Which Marvel video game do you think is the best?