Over the years, I've reviewed quite a number of gaming laptops. Every so often, in between those reviews, I've received a pre-built gaming rig for review. These units, while offering a mix of chassis, components and the likes, most of them were limited by the number of options when it came to customisations. However, I recently received a Powered by ASUS Custom PC Build for review.
Unlike those previously-mentioned gaming rigs, the customisation options for the Powered by ASUS unit are spread across almost all the components. This includes the chassis, the CPU, motherboard, GPU, RAM, storage and even the PSU. And this is what makes it really unique, making it an alluring prospect for any gamer, whether they be entry-level or hardcore.
We take a closer look at the ASUS Custom PC build, as well as the different components of this unit and draw our conclusions.
Build and Design
While it may not technically be a "component" in the true sense of the word, it does form part of the options for the overall build. The chassis chosen in this instance is ASUS' very own ROG Strix Helios Gaming Chassis. This chassis in itself is a rare occurrence. The brand has been in business for over three decades and isn't known for developing its own cases, especially not as standalone options.
In terms of the technical aspects of the chassis, it's an ATX mid-tower case. It supports ATX, micro ATX, Mini ITX and EATX motherboard formats. Additionally, there are a number of drive bays, including two 3.5" and four 2.5" bays. When it comes to the interfaces, it has one USB 3.1 Gen 2 Type-C, as well as four USB 3.1 Gen 1, along with a headphone jack, microphone jack and LED and fan control buttons.
In terms of cooling, there are a number of fan mounts throughout the unit. It has support for three 140mm or 120mm fans at 60mm thick on the front, another two 140mm or three 120mm on the top, as well as one 140mm or 120mm on the rear. Additionally, it comes with support for a water-cooling system. This includes support for 120, 140, 240, 280, 360 and 420mm piping on the top, 120 or 140mm on the rear and 120, 140, 240, 280, 360mm on the top.
There are eight expansion slots in total with graphics card length of up to 450mm supported. It can fit three graphics cards using the standard rotation or two when vertically mounted.
There's quite a lot to cover in terms of specifications for the chassis alone. When it comes to the design, it's just as technically detailed. This includes an RGB LED glass panel on the front, which has the ROG logo and text included. The LED lighting can be controlled by default on the rig itself, but can also be configured via the Aura software to create custom lighting effects.
It has a brushed aluminium frame, with tempered glass on both sides. These glass panels have a touch-release button on the rear, which allows for easier slide on and off, without the need for screws to keep it in place. And finally, it comes with its own fabric carry handles, which zig-zag across the top and secured in place with Velcro. It may not seem like much, but it supports up to 50KG of carry weight, which is required with this 18KG case, without any of the other components added.
The unit is quite heavy, with 18KG already just for the case alone. I imagine this being close to the 30KG mark once all the components have been added. It has a 250x565x591mm frame, which stands quite tall. I wouldn't advise on place the unit on your desk, as its bulk won't be easily manageable to manoeuvre, nor will you be able to reach the ports from a seating position.
It's an impressive design and build. It definitely looks the part of a gaming beast, even before you've added anything else to it.
ASUS Custom PC Components
ASUS has put together quite a selection of the top-of-the-range components for this Powered by ASUS PC custom build. It features the next-generation Intel Core i9 CPU, Extreme Glacial motherboard, RTX 3070 GPU, 32GB 3,200Mhz RAM, Seagate FireCuda SSD and ASUS TUF-series 750W PSU.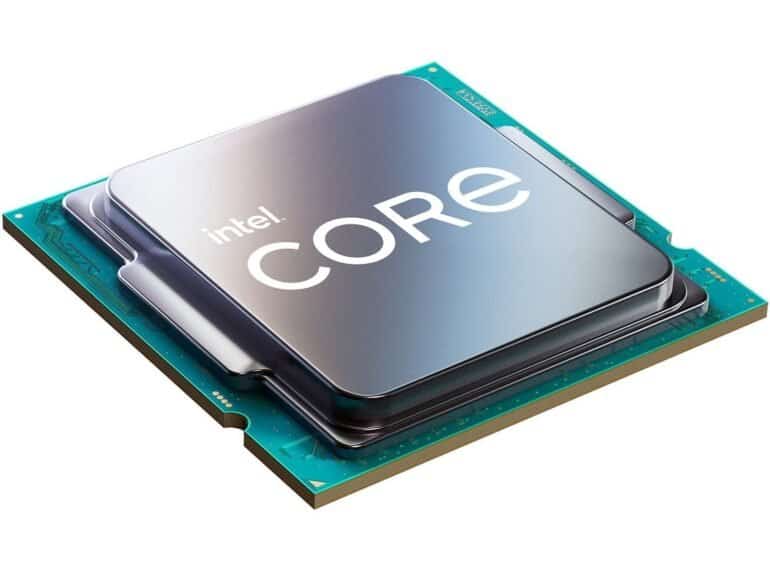 CPU – Intel 11th-generation Core i9- 11900K 50Ghz
For modern gamers, there's a huge debate brewing over their choice of CPU. I'm sure there's no need to elaborate on these two tech giants, Intel and AMD. The Intel 11th-generation Core i9- 11900K 3.50Ghz is one of the top consumer CPUs from the brand, bringing with it all-out performance to its latest range.
However, there are two huge caveats with this latest flagship CPU. For starters, while there are performance gains, it's not significantly increased over the previous-generation Core i9-10900K. In fact, when switching to overclocking speeds, the difference is reduced even further.
And this all comes home to roost when you consider the i9-11900K has carries an RRP of R11,999, whereas the i9-10900K is now available at R9,999 in most places. That said, the option is there to upgrade to the latest option when choosing your build, so it still depends on the customer what build they choose to go with, another benefit of the Powered by ASUS build-your-own-device offer.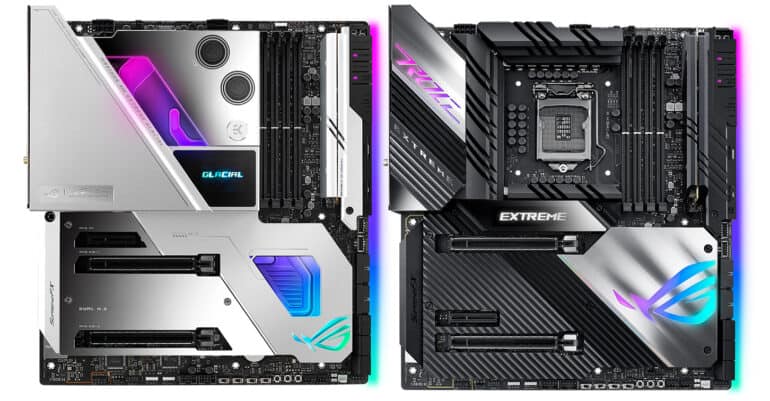 ASUS ROG Maximus XIII Extreme Glacial Gaming Motherboard
If you're looking for the ultimate motherboard around on the market, the ROG Maximus XIII Extreme Glacial unit is definitely the one to beat. The motherboard is part of the Z590 range, which offers a variety of options specific to your build. In this instance, the Glacial model features the readied elements for a water-cooled system, one of the first motherboards to offer this natively.
In addition to its extreme power capabilities across the board, it also offers DAC support for audiophiles, as well as five M.2 slots for those content creators and gamers in need of sufficient storage. Further to this, it features a 10GB Ethernet as well as integrated Wi-Fi 6, which comes with its own antenna.
The motherboard has an LGA 1200 socket and ATX form factor. Other native ports and connection options include one HDMI, two Thunderbolt 4 USB ports and a Type-C port while rounding it off with eight USB 3.2 Gen 2 Type-A ports.
When it comes to features, there are too many to list, so we'll keep these to the most prominent. For starters, there's the cooling system, which is the EK® UltraBlock cold plate. This is made of pure electrolytic copper and further plated in nickel to prevent oxidisation. These are next-generation components to be using in a PC, but provides the ultimate in longevity, which should easily see you into the next decade if you require.
Another feature on the motherboard, which I find very nifty, is the 1.77" OLED display. The unit sites on the UltraBlock cooler and can be customised to provide the best and useful information you require. This can be the internal temperatures, fan speeds, as well as CPU and GPU readings and more. You can choose to have the display cycle through these stats as well. If you're not one for stats and information, you can also upload a simple animation via the Armoury Crate software in the form of a GIF or fixed image.
The one big downside about the ROG Maximus XIII Extreme Glacial gaming motherboard is its price. The standard version will set you back around R12,000. The Glacial variant has not officially launched in-country as yet but is set to retail above the R20,000 region. That's quite a steep price, all things considered. However, you won't be let down by any performance or upgradability requirements if you do take the plunge.
GPU – ASUS ROG Strix GeForce RTX 3070
I've always been a fan of the ROG Strix GPU range. Not only do they have a unique look about their build, but the bolted-on RGB lighting effects are always a treat. And that's even before we get to the tweaked settings over the vanilla build GPUs along with the easy-to-use overclocking options makes it very well suited for gaming.
I won't go into too much detail in this section regarding the GPU performance of the ASUS ROG Strix GeForce RTX 3070, but it gets the job done. And with ease. Whatever the game, you can rest assured that it will not just be able to run them, but do so at the highest graphics levels at very good frame rates.
As with the motherboard, the features can be adjusted via the Armoury Crate software. ASUS has a good number of integrations for each of its components, from the chassis to the motherboard when it comes to customisations and lighting displays. The GPU is no different and can be synced with the rest of the components as well.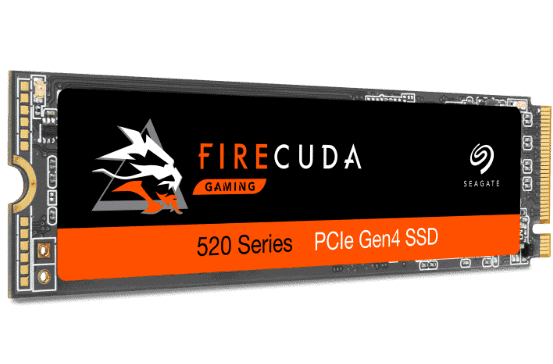 Storage – 1TB Seagate FireCuda, 520 SSD ZP500GM30002, M.2 NVMe
If you really want to maximise your gaming rig's performance, then it's imperative to install one of the M.2 NVMe SSDs. In this case, the ASUS team have gone with the Seagate FireCuda series, the brands fastest ever drive they've put out to the public.
With such a powerful statement, it would be a shame if it didn't deliver on performance. But, it does. Across various benchmark tests it, more often than not, features among the top five drives that were available in 2020. In some gaming load times, trace testing and transfer rates, the drive was second only to the Intel Optane unit. There are also some tests where it fell outside the top 10, such as power consumption and efficiencies, which is notable, but doesn't affect the overall performance.
This is another of those pricey components on the list, with a cost of around R4,000 for the 1TB version. That said, as a top-five M.2 SSD for 2020, it has solid performance stats, large write cache with class-leading endurance. The unit won't be found lacking when it comes to performance, but you may need to shop around a bit before making the decision on your purchase in comparison to other M.2 SSDs.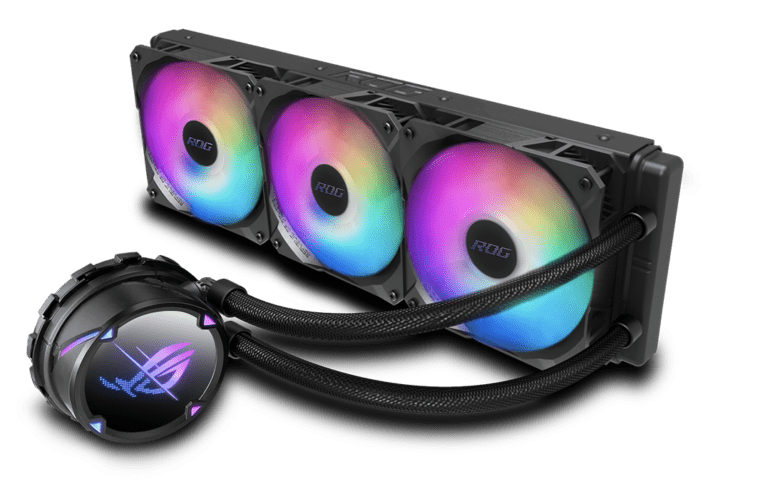 Water-Cooling
To say that the Powered by ASUS Custom PC Build rig runs quite cool is an understatement. Temperatures are well below 5° when running on idle and jumps to a very reasonable 40° under peak load. This is extremely cool, all things considered. I would recommend trying to keep the unit placed away from your feet or legs, as the cold air it creates around your desk will make it rather uncomfortable, especially in the winter. And this isn't a bad thing, at least for your components.
Additionally, the water-cooling system will keep component temperatures even lower on the inside, without the need for over-bearing fans. Watching the Powered by ASUS rig perform the benchmark tests, I noticed that the GPU fans don't always turn on. These are programmed to start spinning when the GPU reaches a certain threshold in temperature, but in the middle of the night and with the impressive cooling system, these fans hardly ever turned on. And when it did, it would often just trigger one of the three fans.
If you're looking for cool, the unit definitely delivers, well above the average performances of a gaming rig, even amongst some of the top chassis in the business, without resorting to nitrogen-cooled alternatives.
Overall Performance – Working in Tandem
Each of these components works well together. Needless to say, performing routing tasks were pretty trivial. It wouldn't really matter what I threw at it – from multiple open browser tabs on multiple browsers, along with simultaneous video playback and the likes – the Powered by ASUS Custom PC rig wouldn't falter. The unit would boot up within seconds while opening tabs and software with butter-like smoothness. It was quite a joy to play around with, with little to no hiccups along the way.
Switching gears to gaming, the benchmarks were just as impressive. A ran a few of these benchmarks for the graphics, both within games as well as 3rd-party software and the results were fairly even throughout. For the majority of AAA games, the average FPS would be around the 110fps mark on ultra-high graphics settings. On the odd occasion, it would drop to around 50-60fps, but this wouldn't last more than a second, while also reaching up to 150fps at times.
For certain games that aren't as resource-intensive on the system, frame rates increased as high as 500fps and beyond. It's not necessarily useful to have such a high output, especially since the monitor in use was only able to support 120Hz.
I tested this on the likes of Assassin's Creed Valhalla, The Medium, Microsoft Flight Simulator, Horizon Zero Dawn and GTA V. It's not often I get to test out a gaming rig that can easily push out over 100fps on average on ultra-high settings, but the ROG Strix 3070 GPU, along with the other components, managed to breeze through this.
Conclusion
When it comes to powerful rigs, this Powered by ASUS Custom PC Build is one of the best you can custom build. Whether you're looking for all-out power for a gaming rig or a more modest approach to upgrade over the time, there's a lot of potential with this offer. The solutions are available across a wide range of retailers, including Incredible Connection, Wootware, Evetech, Wootware and others. So, let your imagination run free, where the only limitation would be your budget.
The Review
ASUS Custom PC
ASUS has launched its Powered by ASUS custom build gaming rigs, which allows customers to choose their chassis and other components to build their own units. It offers a host of varying components to fit your budget, but be wary of the quickly increasing costs whenever you upgrade a component. It's a really great offer for those who wouldn't necessarily want to build the unit themselves.
PROS
Great performance
Extremely cool operating temperatures
Wide variety of options on custom build
Pricing according to your budget
Pre-built system, so you don't have to
CONS
Can easily scale up pricing when selecting certain components
Review Breakdown
Ease of Learning

0%

Ease of Use

0%

Design

0%

Performance

0%

Enjoyment

0%

Value for Money

0%