For ages, Ian Fleming's suave secret agent has become an icon of the world of espionage thrillers. James Bond is more than just an icon of British history: the character has entered the annals of cinematic history with every new incarnation. Now that Daniel Craig's tenure is over, the quest for the new Bond rages on, and fans have already mentioned who they'd love to see donning the legendary 007 code.
RELATED: 10 Times Henry Cavill Revealed He Was the World's Biggest Nerd
Is Henry Cavill the Perfect Choice for James Bond?
One name has been on the tip of the tongue for many fans ever since Craig's departure became imminent: Henry Cavill. The Man of Steel himself has some remarkable experience working on espionage thrillers thanks to films like Mission: Impossible – Fallout and The Man from U.N.C.L.E. – both films in which the British actor proved he's more than just a die-hard fantasy or sci-fi fan.
Picking Cavill as the next bond seems like the clear choice for most fans – but it seems as if the higher-ups might not necessarily approve of this casting choice. Someone who isn't particularly convinced about Cavill's future as 007 is New Zealander director Martin Campbell, a man that has directed not one but two James Bond revivals, including Daniel Craig's Casino Royale.
Recently, Campbell mentioned in an interview for Express UK that Cavill's audition for Casino Royale almost earned him the role. "He looked great in the audition. His acting was tremendous (…)" Campbell had nothing but praise for Cavill's performance, mentioning that he also had the perfect looks to play the part of the legendary 007. However, at the time, Cavill looked much too young to play the part, with the studio favouring Craig for his more mature looks.
RELATED: Superman: Man of Tomorrow, Henry Cavill's Unmade Sequel
Ironically, the issue now is that Campbell believes that Cavill might be too old now to sign for a Bond trilogy. While Craig is fifteen years older than Cavill, he was 38 when he first became James Bond on the big screen. At 40, Cavill is just two years older than Craig was in Casino Royale, and considering his physique, there's little doubt that Cavill would be more than capable of pulling off at least a couple of action-heavy Bond movies. After all, Tom Cruise is 60, and Mission Impossible films still look as breathtaking as they did two decades ago – perhaps even better.
A New 007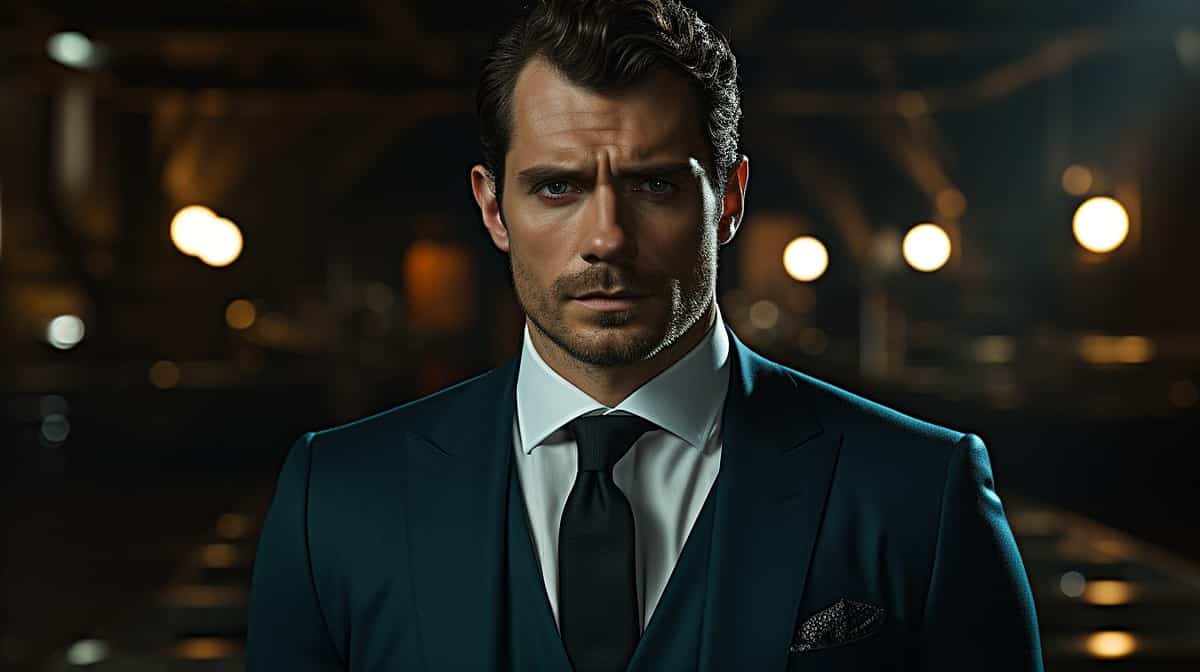 Still, in the same interview, Campbell also details the process of choosing a new Bond, mentioning that it isn't as simple as just picking the actor the director prefers. I wasn't favoring Henry," he continued, as he mentioned that the process of choosing Daniel Craig for the role was the decision of an eighth-people committee which included producers, casting directors, and Campbell himself.
With the interview, Campbell put to rest the rumours about him picking Cavill as his preferred Bond successor, as he believes the Man of Steel actor will probably be too old for the role when his third Bond film comes along. Whether or not Cavill becomes the next 007 remains to be seen – but one thing is for sure: after the recent DC and The Witcher debacles, fans would be more than glad to see Cavill returning to the silver screen in a more titular role, and there'd be no better role for him than the debonair (and legendary) 007.
RELATED: Idris Elba Doesn't Need James Bond – Just DCI John Luther
Tell us, do you think Henry Cavill would make a great James Bond 007?