Is there a bad Marvel film? For all the flaws some of their films may have, Marvel never releases outright stinkers as other studios often do. A 'not-so-good' Marvel film like Thor: The Dark World is still highly enjoyable despite its shortcomings. Search online and you'll find plenty of MCU film rankings, usually listing the best and the worst. If there are no bad Marvel films then such a list might be offensive to a diehard fan. Perhaps, Iron Man 2 and Iron Man 3 could be on a bad list… but anyway. Imagine if you will, an MCU's greatest hits collection. Selecting from an embarrassment of riches, let's look at the best of the best in the MCU.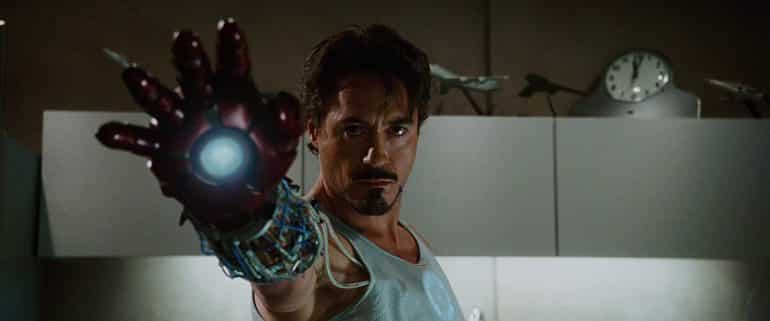 Iron Man (2008)
What captivated us in the first Iron Man was Robert Downey Jr.'s stellar performance as Tony Stark. An egotistical narcissist with heart and vulnerability, an apparent contradiction. His flamboyance, wit, genius and self-aggrandizements were balanced with sincerity, humour and self-sacrifice.
Director Jon Favreau did an excellent job. He gave Downey the space to shape the character as he saw fit. Praise must also be given for allowing comedy and drama to sit side by side without cancelling each other out.
The decision to use practical effects and CGI with the Iron Man suit paid off. The suite is glorious; mesmerizing, whether in flight or in battle.
The first Iron Man will always be the cornerstone of the MCU.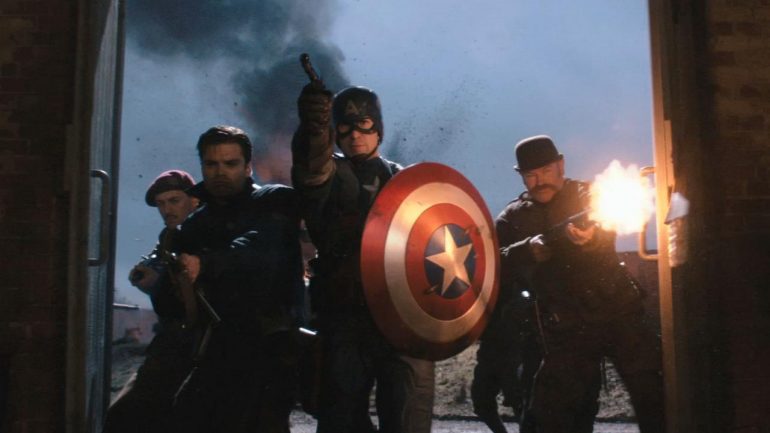 Captain America: The First Avenger (2011)
When it comes to favourites in the MCU, Captain America: The First Avenger does not often get the love it deserves.
Its inclusion in this list is largely thanks to Chris Evans' superb performance. His portrayal of Steve Rogers' earnestness, heroism and downright good-heartedness is inspiring and admirable without becoming schmaltzy.
No matter how often you watch the film, the rich sepia tones and warm nostalgia always draw you into its World War II setting. 
If for none of the above, Hugo Weaving's brilliance as Red Skull merits repeat viewing.
Avengers: Assemble (2012)
Marvel and director Joss Whedon did what was thought impossible. They successfully brought different franchises' together in one film. It was a first of its kind.
At the heart of the film and at the heart of its success was the interaction between the characters. We loved the bickering, the jokes and the growing friendships between Tony, Steve, Bruce, Natasha etc. As they grew close, we, in turn, felt closer to them.
The cross-over storyline made you feel part of something big and exciting, in a way no other film had done up to that point.
Captain America: The Winter Soldier (2014)
Directed by the Russo brothers, who at the time were little known television filmmakers. Marvel's gamble in giving them the job worked.
Often cited as the best film in the MCU, Winter Soldier was a tour de force.
Expanding a comic book film into a geopolitical spy thriller with Jason Bourne-like twists and turns made for compelling storytelling.
A strong focus on practical effects, coupled with superb action, gave the film a visceral realism.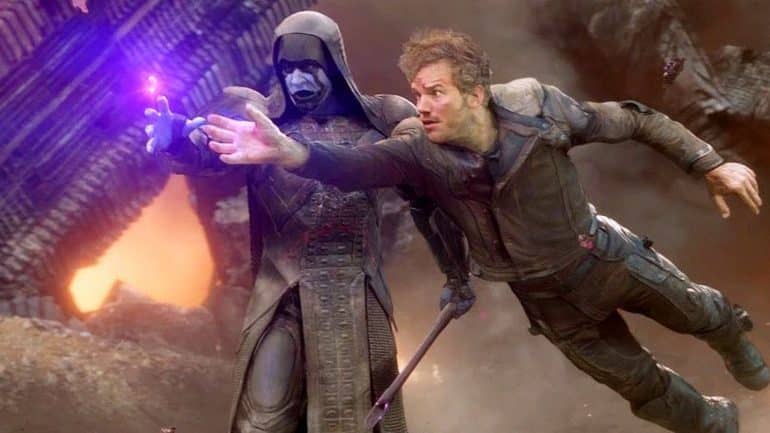 Guardians of the Galaxy (2014)
Respecting the source material and banking on the trust of the audience, Marvel went out on a limb and released a property filled with unknown characters, which included a sentient tree and a talking racoon.
Director James Gunn's quirky humour fit the characters perfectly. He balances space adventure, friendship and comedy in a wonky script that made us fall in love with this band of misfit, anti-hero "losers".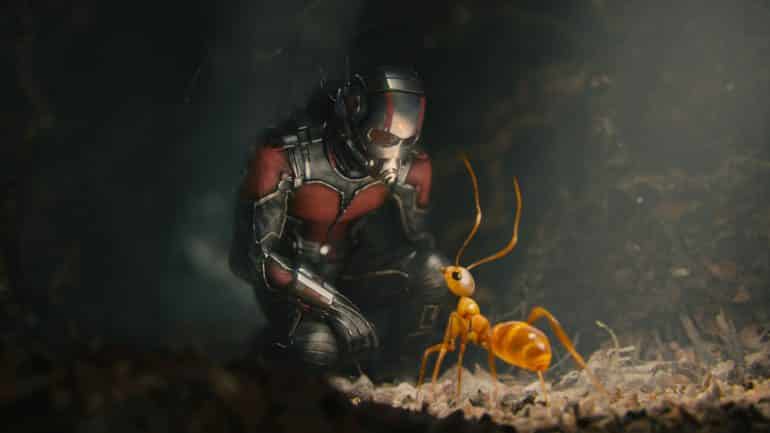 Ant-Man (2015)
Non-comic book fans might have been incredulous when they heard Marvel would release a film about ants and an Ant-Man.
Though the film is smaller in scope and lighter in tone than other MCU films, it packs a fun-filled, heart-warming punch.
The film excels due to a memorable cast, notably Paul Rudd as Scott Lang, humorous banter and a stirring heist storyline.
Civil War (2016)
Hiding behind the Captain America title is an Avengers film. The Russo's returned to cement their place as great directors.
Tony and Cap's feud genuinely tore audiences into two camps, a testament to the quality of the characters and the storyline. The drama and fallout in the team was not just for show, it had repercussions moving forward in the MCU, facilitating a real emotional investment in the audience. It felt like a family feud without a villain.
Tony and Cap both had principles and justifications for their actions, blurring the lines of right and wrong.
Standout debuts from Chadwick Boseman as Black Panther and Tom Holland as Spiderman helped seal Civil War as a classic.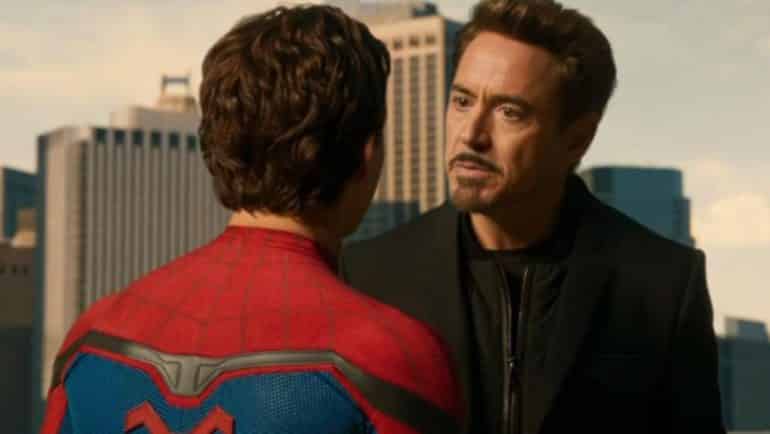 Spiderman: Homecoming (2017)
Another Spiderman? Fatigue seemed to set in after three successful but lacklustre Spiderman releases prior to Homecoming. Hope for a quality Spiderman film was kindled when Marvel made a deal to co-produce with Sony.
Spiderman: Homecoming gave fans the best Peter Parker yet. With a more authentic teenage portrayal of the character.
Tom Holland is perfect as Spidey. Skilfully playing an awkward teenage superhero aside Michael Keaton's villainous Vulture. Keaton's performance is pure class.
It might be a little short on action and intensity, but the funny wit of the dialogue and great story make it a keeper.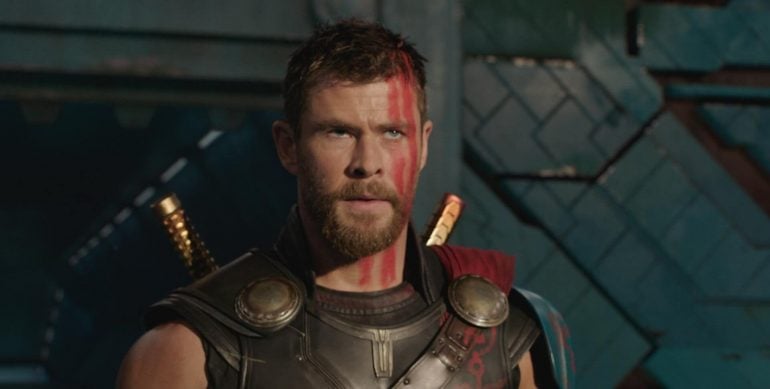 Thor: Ragnarok (2017)
The first Thor is solid, quite good. Its sequel, Thor: The Dark World has good moments as well. As a tent-pole franchise, however, Thor was not as successful as Iron Man or Captain America. 
Chris Hemsworth felt stifled playing Thor, expressing a desire to move in a different direction with the character. Producer and Marvel head, Kevin Feige listened and placed Taika Waititi in the director's chair. Subsequent creative changes breathed new life into the franchise. Modifying Thor to suite Hemsworth's unique style revitalized the character.
Audiences connected with the characters, and the story. Hulk and Bruce Banner's inclusion was worthwhile and felt organic. Plus, the action was better, notably, Thor's wielding of Mjolnir.
Even without his hammer, we saw why he is the god of thunder.
Avengers: Infinity War (2018)
The hits kept coming but nothing could prepare us for the scope and scale of Infinity War.
Masterminds, the Russo's weaved their magic and topped themselves. Infinity War is epic. A potent mix of action, comedy and drama. The stakes are real, and everyone plays for keeps.
The death of characters made audiences shift their expectations and take matters seriously. Homage must be given to Josh Brolin as Thanos. His portrayal of the mad titan justified Thanos as the real star of the film.
The desperation our heroes experience throughout the story is palpable and intense. The pace never lets up. What could have been a bloated mess is rather a finely crafted magnum opus? A jewel in the pantheon of comic book films.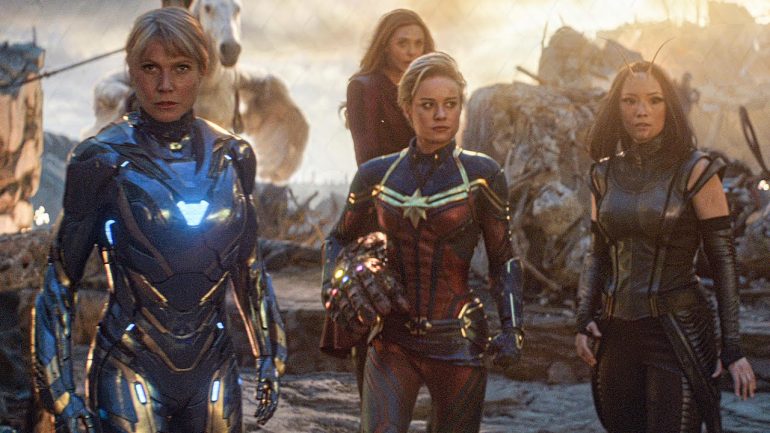 Avengers: Endgame (2019)
"…Part of the journey is the end…" Tony's iconic words, which apply as much to our own journey with these characters as their own. Superlatives fail to describe the success of the MCU at this point.
Endgame was as big and as exciting as it gets. Moving into Phase 4, you wonder if Marvel can top the amazing run, they had these last ten years.
If you had to sum Endgame in one word, it would be 'emotional'. The power of the film is the gamut of emotions it made you feel. It was sad to say goodbye, but it felt right this way. Despite the tears, there was a satisfaction, having followed these characters and seeing their arcs completed successfully after such a long time.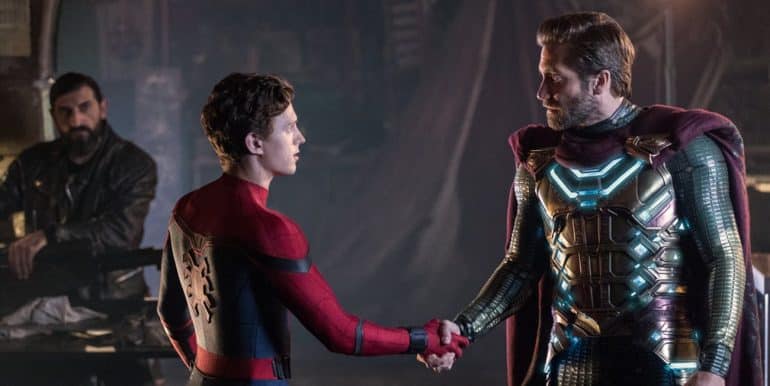 Spiderman: Far from Home (2019)
After Endgame, it felt like nothing could fill the void. In terms of size and scope Far from Home wisely does not attempt to compete with its predecessor. It scales things down and helps us process our emotions through Peter's own reflections of the past.
As a hero, Peter leaps forward, maturing in his attempts to fill the shoes of those who have gone before. These dramatic moments sit smoothly next to the quirky, teenage 'rom-com' elements. Another nuanced, charming performance from Tom Holland proves once more why he is the best Spiderman.
Marvel continues their stellar casting choices as Jake Gyllenhaal is amazing as Quentin Beck aka Mysterio. 
Far from Home deserves credit for stepping out the shadow of Endgame but more so because it's a worthy Spiderman sequel.
What's your favourite Marvel film and why?