Game of Thrones author George RR Martin has given fans an update on his latest book – The Winds of Winter.
The writer, who is holed up in an actual cabin in the mountains, said he hopes to finish the long-awaited fantasy novel by 2021.
The Winds of Winter will be the sixth novel in his Song of Ice and Fire series which began with A Game of Thrones in 1996. Much like the television adaptation, the Song of Ice and Fire series follows the warring houses of Westeros as they all seek to gain control of the throne.
While the television version of the story ended a year ago, fans have been anxiously waiting for the penultimate book in the series since the publication of A Dance with Dragons in 2011.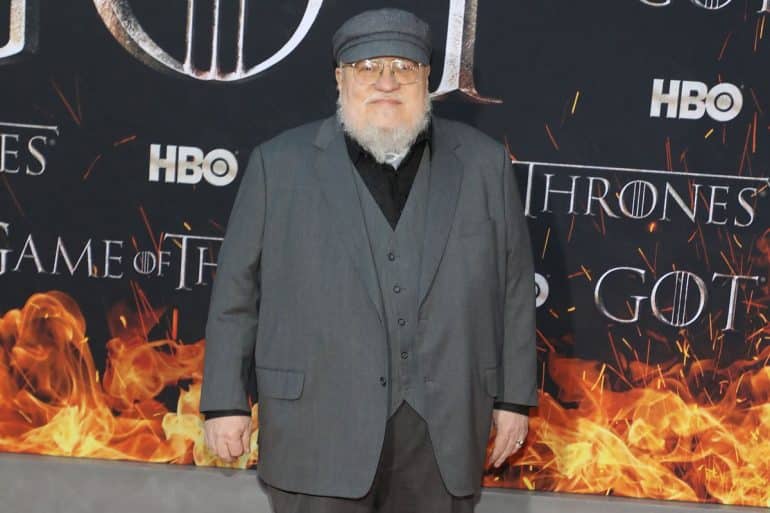 Writing on his website, Martin told fans he's been hard at work on Winds of Winter during the corona virus pandemic, which has effectively kept him (like the rest of us) indoors.
"If nothing else, the enforced isolation has helped me write. I am spending long hours every day on The Winds of Winter, and making steady progress. I finished a new chapter yesterday, another one three days ago, and another one the previous week."
However, he also cautioned fans to manage their expectations.
"But no, this does not mean that the book will be finished tomorrow or published next week. It's going to be a huge book, and I still have a long way to go."
Martin also expressed his regret at not getting to attend the World Science Fiction Convention in New Zealand, but says he's thankful for the lack of interruptions to his writing process.
"I was heartbroken when CoNZealand was forced to go virtual due to the pandemic and I had to cancel my plans (exciting plans) for a long trip down to Wellington with Parris and my minions. But there is definitely a silver lining in that cloud. The last thing I need right now is a long interruption that might cost me all the momentum I have built up. I can always visit Wellington next year, when I hope that both Covid-19 and The Winds of Winter will be done."
Are you still excited to read Martin's Winds Of Winter? Or has Game of Thrones ruined it for everyone?