If you feel bad about procrastination, don't beat yourself up about it too much because Game of Thrones author George R R Martin has put off writing The Winds of Winter for almost a decade. In fact, the Game of Thrones TV show adapted all his A Song About Ice and Fire novels and created its own ending because Martin has had the worst case of writer's block.
As it turns out, George R R Martin's mouth might've written a cheque that his butt can't cash. On his blog last year, Martin said, "If I don't have The Winds of Winter in hand when I arrive in New Zealand for Worldcon, you have here my formal written permission to imprison me in a small cabin on White Island, overlooking that lake of sulfuric acid, until I'm done."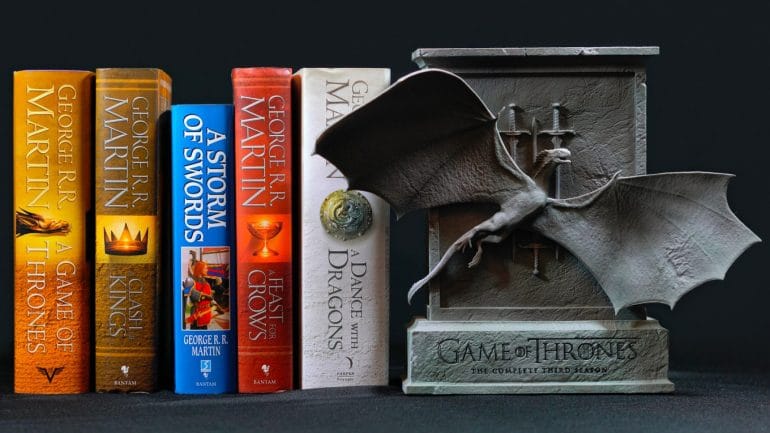 Well, Worldcon started today and Martin is nowhere to be found. Ladies and gentlemen, it's time to call the feds in and lock him up! I thought about ringing the SAPS, but they're probably busy confiscating booze and cigarettes—you know, the real crimes in our country.
Jokes aside, Worldcon is obviously taking place virtually, because of the pandemic, so there's no way that Martin could've flown to New Zealand to attend it. As for The Winds of Winter, it seems like he's still bashing away on the keyboard.
Last month, he offered the following update on the novel's progress: "If nothing else, the enforced isolation has helped me write. I am spending long hours every day on The Winds of Winter, and making steady progress. I finished a new chapter yesterday, another one three days ago, another one the previous week. But no, this does not mean that the book will be finished tomorrow or published next week. It's going to be a huge book, and I still have a long way to go."
He added: "I can always visit Wellington next year, when I hope that both Covid-19 and The Winds of Winter will be done."
While fans of Game of Thrones might not be interested in the novel due to the show's conclusion, epic fantasy fans will undoubtedly want to see George R R Martin's vision for the world he created. Whether The Winds of Winter will be finished by next year, though, is debatable, judging by his track record.
Nonetheless, there are probably a few Game of Thrones fanatics filing charges against Martin at their local police stations today.
Tell us, do you still want to read George R R Martin's The Winds of Winter? Let us know in the comments!