It feels like superheroes have been with us since the dawn of time; however, the first person to use this term wasn't a biblical figure wielding the sword of the archangel or a caveman who fought off lethal creatures with a mystical club. Nor was the hero someone whom DC, Marvel, or Fawcett Comics introduced in their pages during the golden age of comics. In fact, the honour of being considered the first superhero is commonly attributed to the wrong individual.
RELATED: Black Superheroes: The 17 Greatest Of All Time
No, it isn't Doc Savage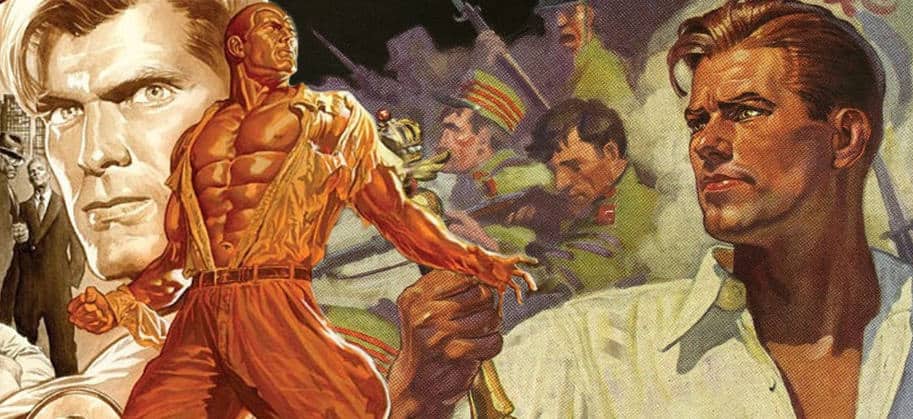 While Clark Savage Jr., aka Doc Savage, is often referred to as the first superhero, it's not technically accurate. Created by Henry W. Ralston, John L. Nanovic, and Lester Dent, Savage started off as a pulp hero in literature debuting in 1933's Doc Savage Magazine #1. Traditionally, Savage has all the hallmarks of a superhero as he trains his mind and body to the peak of human condition, fights against rogues, and goes on more adventures than Indiana Jones has in a week of his existence.
Eventually, the character moved into the comic book sphere in 1940 and received his own series titled Doc Savage Comics. In 2016, filmmaker Shane Black told Thrillist that he was interested in making a live-action film with Dwayne Johnson as Doc Savage; however, Johnson was busy with other projects. The film never materialised and it was revealed by Deadline in 2020 that the Man of Bronze would be hitting the small screen – that too has yet to materialise.
RELATED: The 13 Worst Marvel Superheroes Of All Time, Ranked
Dick Tracy is an early comic book hero, but he is no superhero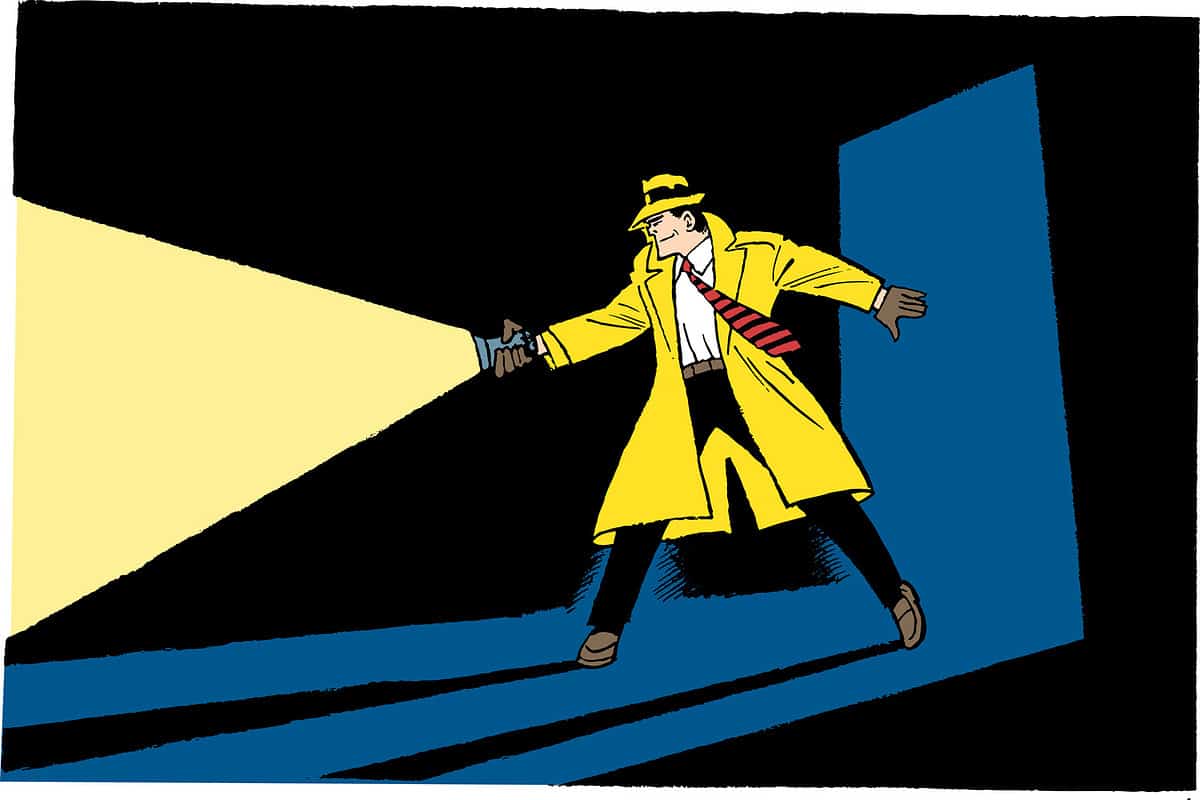 Not many people realise how long Dick Tracy has been around for, with most fans remembering the outstanding and underrated 1990 film that starred Warren Beatty as the titular character and featured the likes of Al Pacino, Madonna, and Dustin Hoffman as supporting characters. The tough-as-nails detective with a rogues' gallery to rival Batman was created by Chester Gould in 1931 and made his debut as a comic strip in the Detroit Mirror.
Tracy has been around since then with his stories taking him on wild and wonderful adventures; however, he is more of a heroic policeman à la Jim Gordon than he is a superhero. As a matter of fact, his adventures only started to become fantastical and more outrageous as he headed to space decades after his debut. If they had been like that from the start, well, he might have a case for being considered the world's first superhero.
RELATED: 6 Lessons We Can Learn From Our Favourite Superheroes
The first superhero is…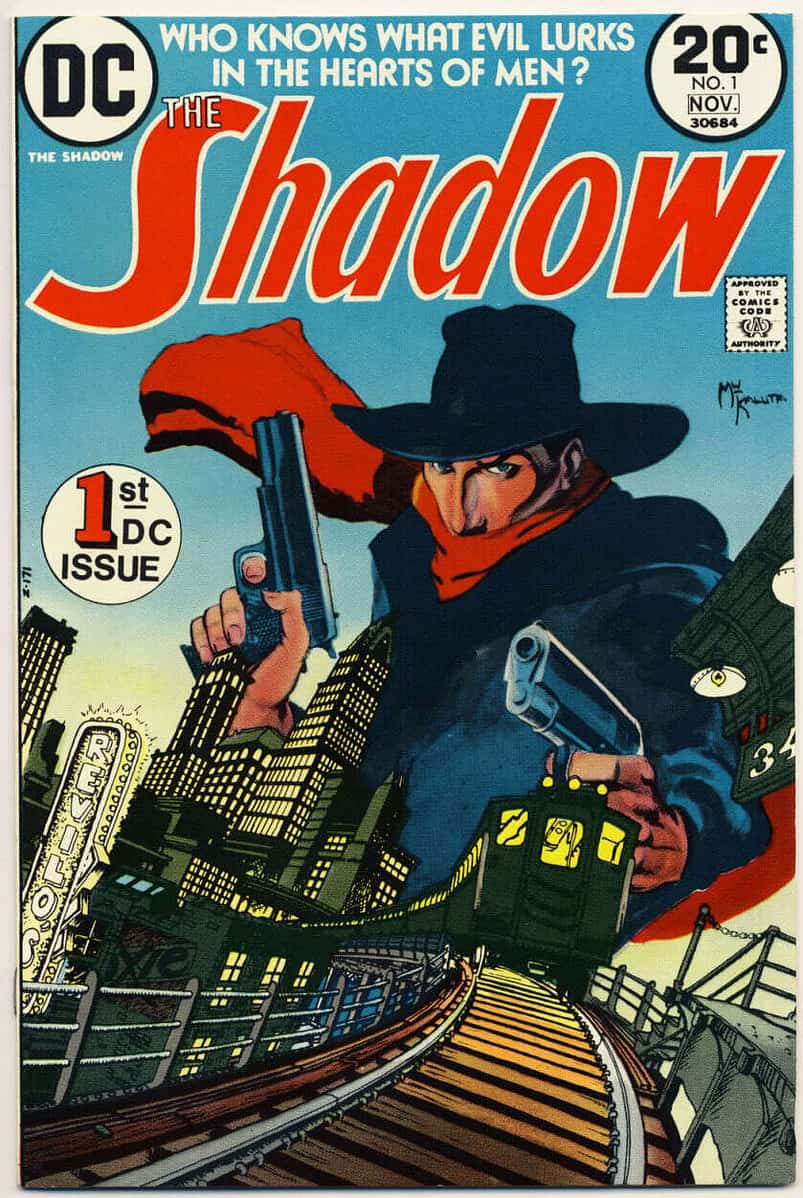 Here's the funny bit: While most people call Doc Savage the first superhero, he was only created because of the success of another hero: The Shadow. Yes, there were other heroes in literature and radio programming before The Shadow; however, no one embodied what is commonly referred to as "superhero" until he came along. The pulp icon debuted as a narrator in 1930's radio show Detective Story Horror before writer Walter B. Gibson figured out what evil lurks in the hearts of men and the character appeared in print in 1931's The Shadow Magazine. As Dial B for Blog revealed, even Bob Kane and Bill Finger modelled Batman on The Shadow, proving how influential a character he was for arguably the most famous vigilante superhero of all time.
The success of the character resulted in him eventually moving into the comic book medium in 1940. Interestingly enough, Doc Savage also made his comics bow in Shadow Comics. Of course, most people are familiar with The Shadow due to the 1994 film starring Alec Baldwin as Lamont Cranston. Sadly, there hasn't been any further live-action adaptations of the character since then, but he has had multiple comic book series and team-up miniseries with the likes of Batman and Doc Savage since then. Nonetheless, no one can take away the fact he is the first superhero.