Comic book fans love nothing more than a good fight about Marvel and DC. Both companies have a strong legion of followers who'll defend them and debate which superhero would beat the other. In 1996, both publishers came together to address who's better in the shape of the four-issue DC Versus Marvel Comics crossover miniseries.
Written by Ron Marz and Peter David and illustrated by Dan Jurgens and Claudio Castellini, this rapid-fire series featured 11 battles between the two respective universes. Six battles were determined by the creative team, while the readers voted for the remaining five via ballot.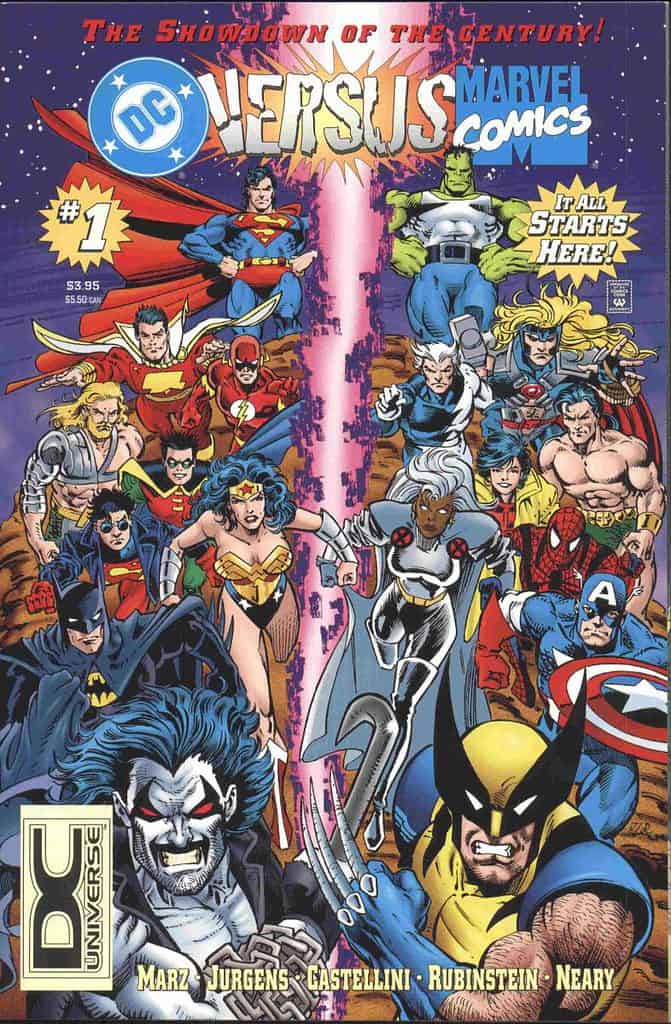 Who actually won in the DC versus Marvel comic book crossover event?
Actually, no one. It was tied at 5-5 with one battle ending in a no contest. These are the results below:
Aquaman defeated Namor
Elektra defeated Catwoman
The Flash defeated Quicksilver
Robin defeated Jubilee
The Silver Surfer defeated Green Lantern
Thor defeated Shazam!
Superman defeated Hulk
Spider-Man defeated Superboy
Batman and Captain America was a no contest
Wolverine defeated Lobo
Storm defeated Wonder Woman
Was there controversy about the results?
Naturally. To this day, many fans argue about the outcome of the fight between Storm and Wonder Woman. The good thing was, the creative team did a really good job of making every character look strong even in defeat.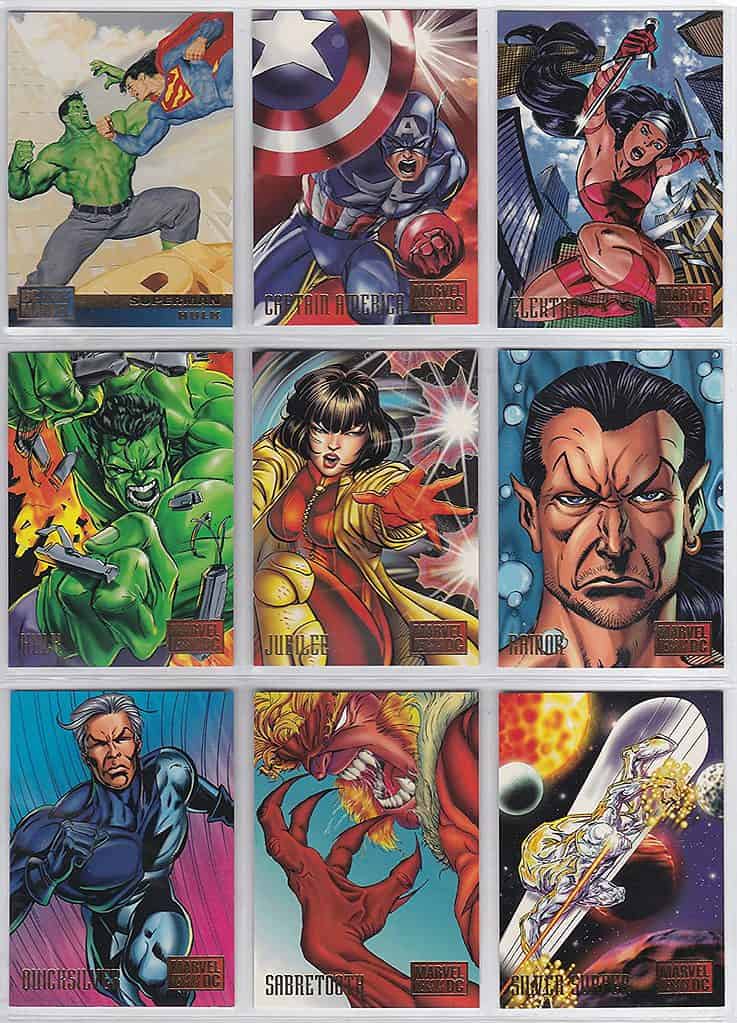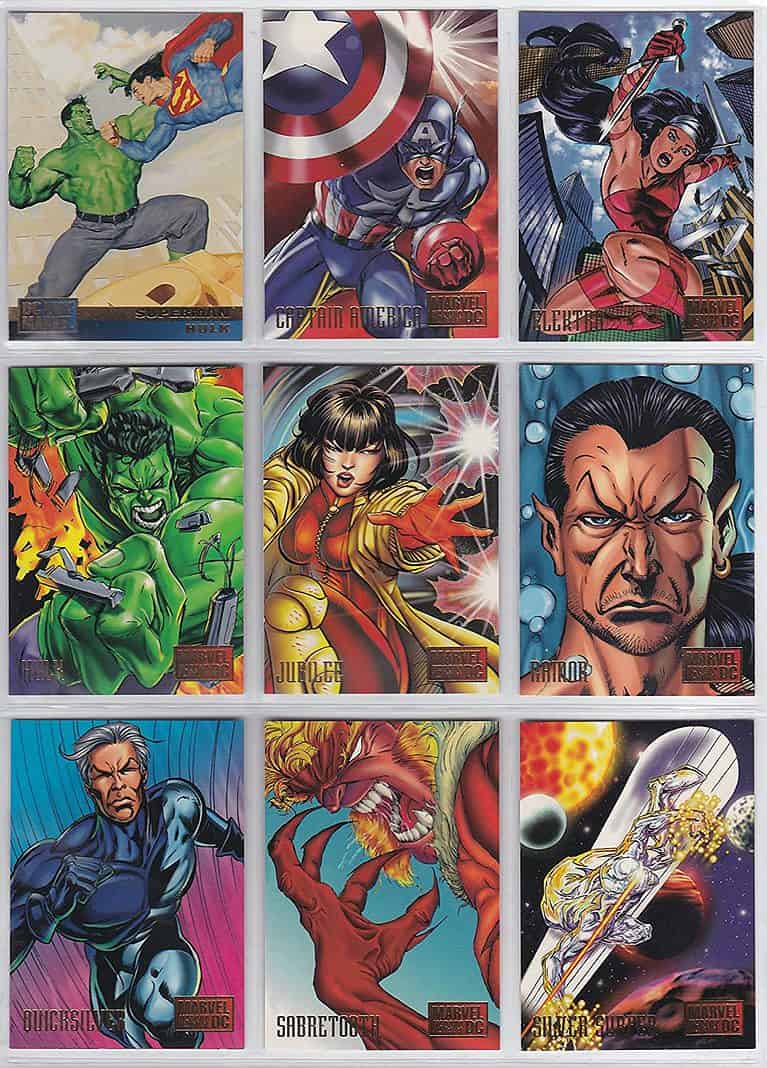 The collectable trading cards
While most fans might not remember the DC Versus Marvel Comics miniseries, they do remember the trading card line released as an accompaniment to the crossover event. It became immensely popular among collectors and featured some outstanding artwork. Plus, it also contained some other fights that didn't appear in the main series, while including the villains this time around.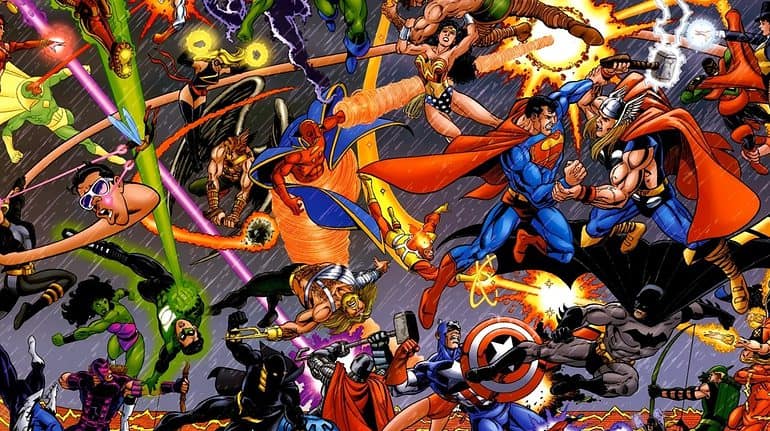 It's time for a DC Versus Marvel Comics crossover rematch
Considering that it's been 24 years since the crossover event, a lot has changed at DC and Marvel. Some characters have increased in popularity, while others have disappeared entirely. With all the changes and developments since then, it's only fair that the two companies have another battle to settle the score. After all, the fans need to know: who is truly better?
Tell us, would you be keen for another DC Versus Marvel Comics crossover event? Let us know in the comments section!