Even with the growing market of streaming services, Netflix is still in the lead after all these years. And one of the main reasons for this is that it has possibly the most varied catalogue out there. Netflix has an incredible list of some of the best anime series available for streaming, including some of the most popular classics, all the way up to the latest releases.
And while it may not be Crunchyroll, the catalogue is excellent.
Recently they've been adding some new series to the already great list. Not just original ones, but also some quintessential series and the more mainstream newer ones too.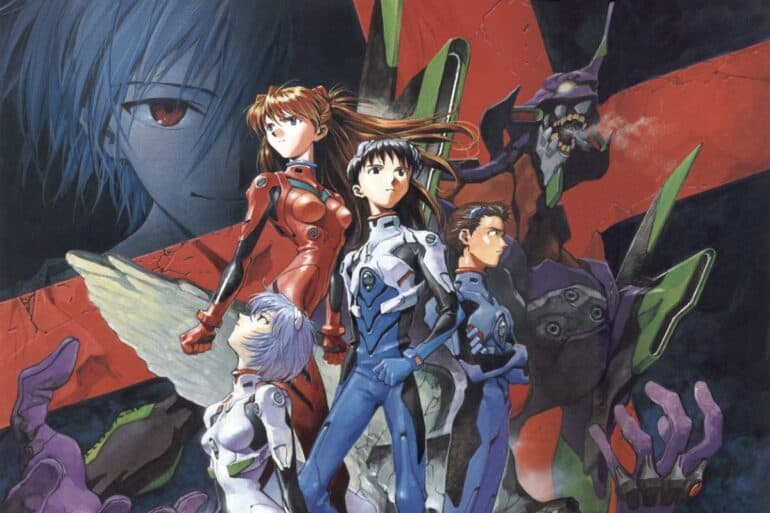 Here we have a small list of the best anime series on Netflix.
So no matter if you're just getting into anime now, or if you're a fan, you'll enjoy this list. There's action, romance, comedy, and classics you need to watch.
1. Neon Genesis Evangelion
Anyone who uses the internet has at least heard of Neon Genesis Evangelion, and there are some good reasons for this. Even though its original run was of just one year from 1995 to 1996, the show has been expanding ever since.
Through movies, reruns, and more, Neon Genesis Evangelion is much more than just the episodes in the base anime. But you need to watch this if you want to begin to understand it.
Explaining the plot of Evangelion is no simple task so we'll just say that it's a mecha anime that deals with complex existentialism and emotional issues. It's a deep anime where the characters have more than just the threat of angels (yes, angels are the enemies here, and it does deal with religion too).
The influence Neon Genesis Evangelion has had over anime and culture throughout the years is unmeasurable. It's definitely one of the best anime series Netflix has to offer.
2. Jojo's Bizarre Adventure
Yes, this is the Jojo everyone's been talking about. This is the anime adaptation of a manga that's been going on for over 30 years now, and it's been a constant top on the list of popular manga and anime ever since. It's no coincidence that the anime is just as popular as the manga, if not more. It's an excellent adaptation with different styles for each arch.
As the name implies, this is a really bizarre show. There's a little bit of everything — so surely there's something for you in Jojo's Bizarre Adventure. Whether you like action animes, or mystery, or fantasy, vampires, murders, love stories (kinda), there's something for everybody here.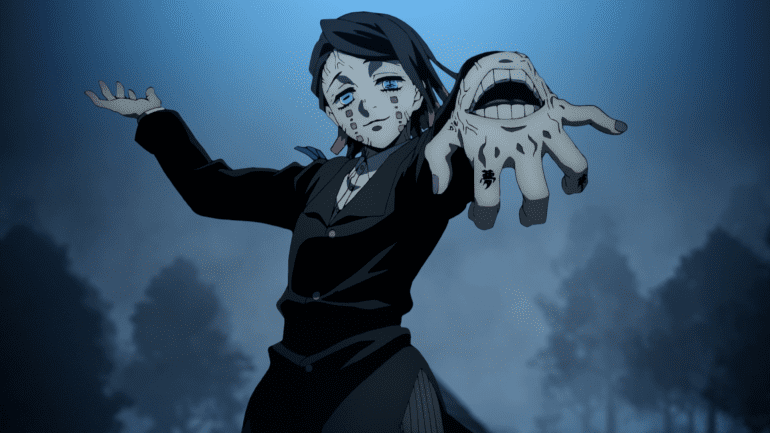 3. Demon Slayer
This anime took the world by surprise these past couple of years, and it really came as a breakthrough for anime in the whole world. Even though you could say the story is a little bit cliche, it has all the basics of a good shonen covered. The art and animation are on another level.
In the show, Tankiro is forced to join the Demon Slayer Corps to try and find the cure for the horrible curse that's taken upon his sister. The family bonds are key here, as well as the morals and tragedy that are involved in this business.
This is definitely one of the best anime series available on Netflix right now.


4. Death Note
If you enjoy stories where the main character is a genius and somehow always comes up with a plan, then Death Note is for you. Of course, there's a twist in here, and that is that the protagonist is actually the bad guy of the story.
Light Yagami is a cynical high school student who ends up receiving a Death Note, a magical book ending with the power of Shinigamis that gives him the ability to kill anyone whose name is written on its pages. Light attempts to use this power to create a new world order with and cleanse the population of evildoers.
5. Gurren Lagann
If you like mecha anime as a genre, Gurren Lagann is the perfect one for you. Not only can you binge-watch the entire show in one day, but it is also one of the most moving, extreme, exciting, and beautiful-looking mecha anime of all time. It has some of the most heartwarming moments mixed with the most intense and crazy mecha fights you'll see in anime.
6. Mobile Suit Gundam (various)
Mobile Suit Gundam is one of the most commercial anime series in Japan, with so much content that it's pretty hard to keep track of. It is also THE mecha anime of excellence, so you really need to check them out. But there's much more than just cool robots and fights in there.
Mobile Suit Gundam is also one of the most profound anime out there, including some excellent political drama, emotional characters and stories, and of course, some of the best action out there mixed with a great plot. You really have to give it a chance.
7. Cowboy Bebop
We have to make clear here we are not talking about the newest live-action adaptation by Netflix here, but the original anime it is based on. Cowboy Bebop is a complex anime however you look at it. Similar to Neon Genesis Evangelion, it features humanism themes, and nihilistic ideas and how they face the world like this.
The bounty hunter team in Cowboy Bebop goes out in space to make a living in different missions, hunting criminals and helping the good guys, mostly. But the personal development and emotional moments of the characters are completely unique.
It has incredible animation and soundtrack too, and you can also binge-watch the entire thing in one sitting if you get into it. And you should really check it out. It deserves a place on any "best anime series on Netflix" list.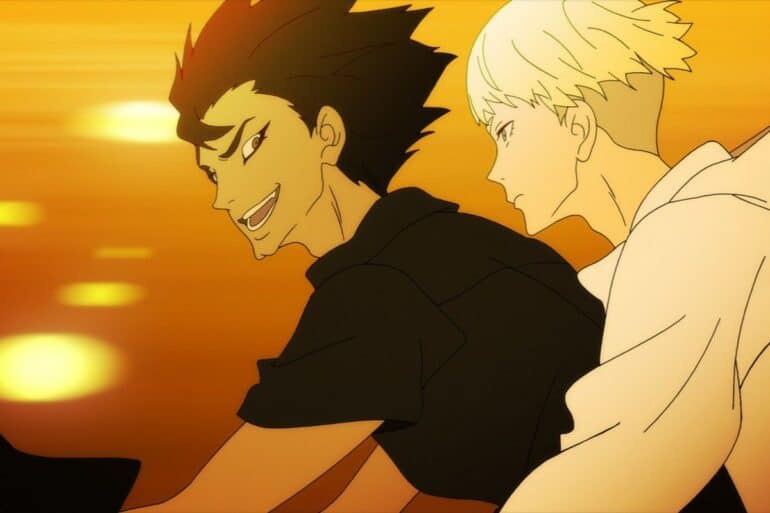 8. Devilman Crybaby
A remake of the classic anime by the same name, this Netflix original is an incredible new adaptation of the series. The art style is completely unique, and it goes hand in hand with excellent fluid animation.
The plot is a complex one, even though it is mostly an action anime. It deals with moral questions, humanism, religion, and the consequences of your life decisions. Of course, this all goes inside a fast-paced plot with incredible action scenes. And since it's quite short, you can binge-watch the entire show in one sitting.
9. One Piece
One of the longest-running anime series ever made, and it is also one of the most popular ones all around the world. One Piece is a key part of the anime industry, as the anime has been going on for over one thousand episodes now. Sure, keep in mind that Netflix has a little over 200 of these available at the moment, but by the time you watch all of them, chances are they've already added more, so don't worry about it.
One Piece is an epic story about Luffy and his quest and life mission to become the King of Pirates. He puts together an ever-expanding crew to face these missions, while also helping them with their own individual quests.
The plot is rich, the superpowers and art are unique and incredible, and it somehow retains the same spirit and energy as it had in the early episodes. One Piece is a truly unique anime and is one you definitely have to give a shot.
10. Dragon Ball Z
This has to be one of the most well-known anime series around the world, the countless references, the iconic designs, and the pop-culture impact is on a completely different level. Dragon Ball is pretty much what people who don't watch anime think all anime is like. But actually, it's a great show with excellent action, great characters, and memorable moments. Even the music is quite unique.
In Dragon Ball Z, we follow the story of the Saiyan Goku and the Z Fighters as they face the greatest villains in the universe and save it from destruction time and time again. Each enemy will be stronger than the last one, but some of them may even end up being the greatest of allies.
It is your moment to check it out if you haven't yet, or if you have, maybe it's about time to re-watch it.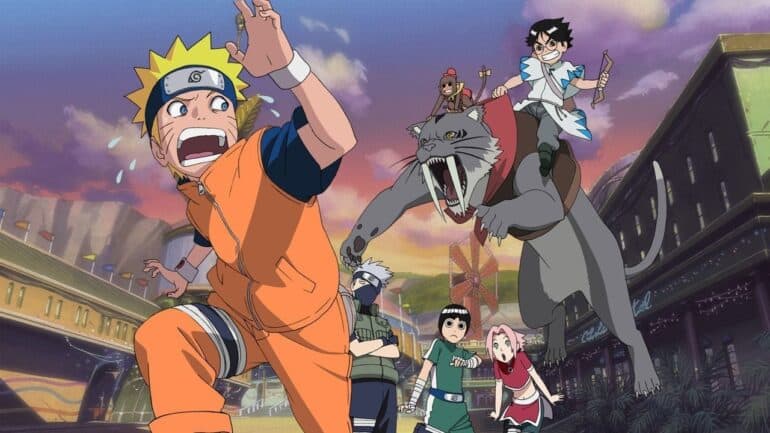 11. Naruto / Naruto Shippuden
Since we already mentioned One Piece and Dragon Ball Z, leaving Naruto out would be insulting, and it's that in many ways these three are the biggest and most popular shonen series out there, and for a good reason. They are easily the most iconic anime you'll find out there, and while they may be a little over mentioned, it's because they are just so good.
Naruto has some of the best fight scenes in anime, but it also has a good deal of very emotional and complex moments. It deals a lot with friendship and perseverance no matter the circumstance. Naruto Uzumaki has an incredible power within, but he'll develop it much more with the help of his friends. And he is wise enough to understand that the best way to get stronger is by building friendships and trust.
Emotions, action, memorable moments, incredible music, Naruto has everything. Put this high on your list of best anime series on Netflix.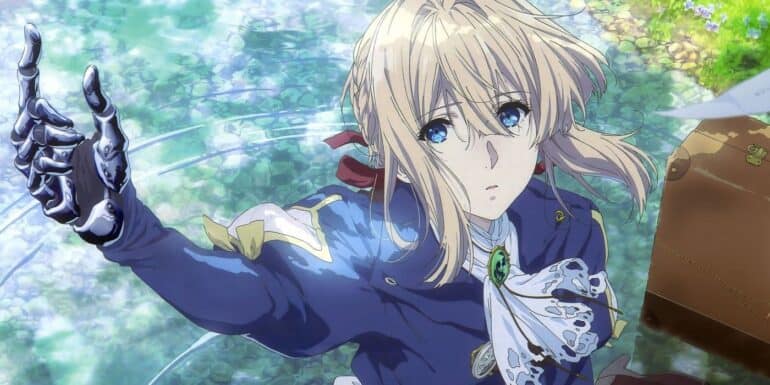 12. Violet Evergarden
While there's incredible beauty in the old anime series, it is undeniable that some modern anime has the best art we've ever seen in any animated feature, and Violet Evergarden is one of them. The pure beauty of the art and designs in Violet Evergarden can only be compared with the warmth and moving moments of the anime.
Violet grew up as a child soldier in war and even lost her limbs there. But now that the war is finally over and peace has settled, she's scared physically and mentally, leaving her feeling empty and emotionless. However, she still needs a job, but she's only ever been a part of the war. So she gets into a business as a letter ghostwriter, where not only she'll reconnect with her emotional side, but also start to understand herself and her past while connecting with other people.
One of the most unique things about anime is that there's something for everyone in there, no matter the age or even the genre of the spectator. And there's a good reason it has become one of the most popular entertainment styles, surpassing more western animation.
While some people think anime is just action, weird hair, and people yelling at each other, the truth is that anime can be more emotional than most live-action shows. There are some incredible life lessons in anime, and of course that there are some incredible action scenes too.
See? Something for everybody!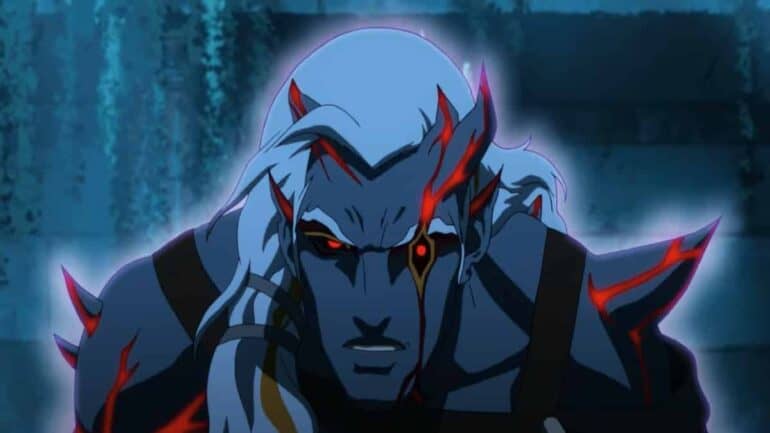 40 Movies & TV Shows Releasing on Netflix
Fans rejoice! Following the success of its animated Blood of Zeus series, Netflix is doubling its anime output in 2021 by releasing 40 new movies and TV shows.
Anime Content
According to Bloomberg, the anime market reached $23 billion in 2020 and is expected to increase to more than $36 billion by 2025.
Netflix has steadily grown its anime library over recent years, with shows like Castlevania, B: The Beginning, and Dragon's Dogma pulling in a large numbers. Now, in order to meet the demand and appeal to audiences in Asia, the streaming giant has announced its plans to expand at the recent Tokyo's AnimeJapan 2021 Expo:
"We want to be able to pride ourselves as being the top entertainment destination with good quality content," Taiki Sakurai, Netflix's chief anime producer, told Bloomberg. "The growth of our business is directly connected to the growth of our anime."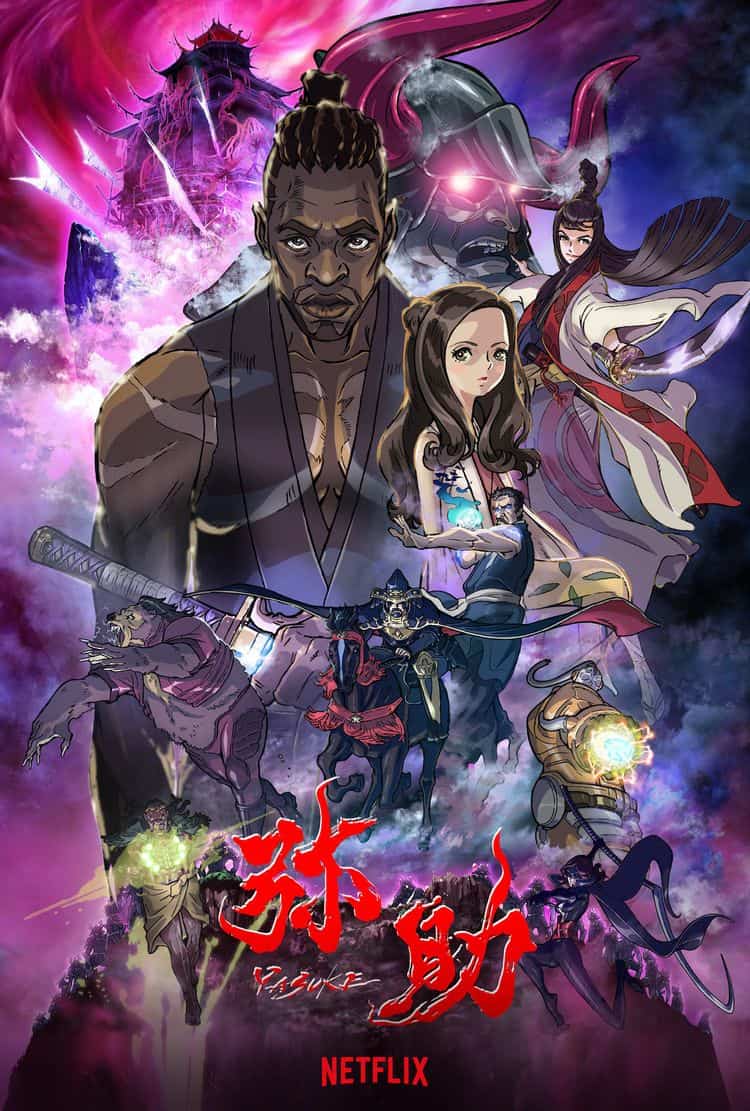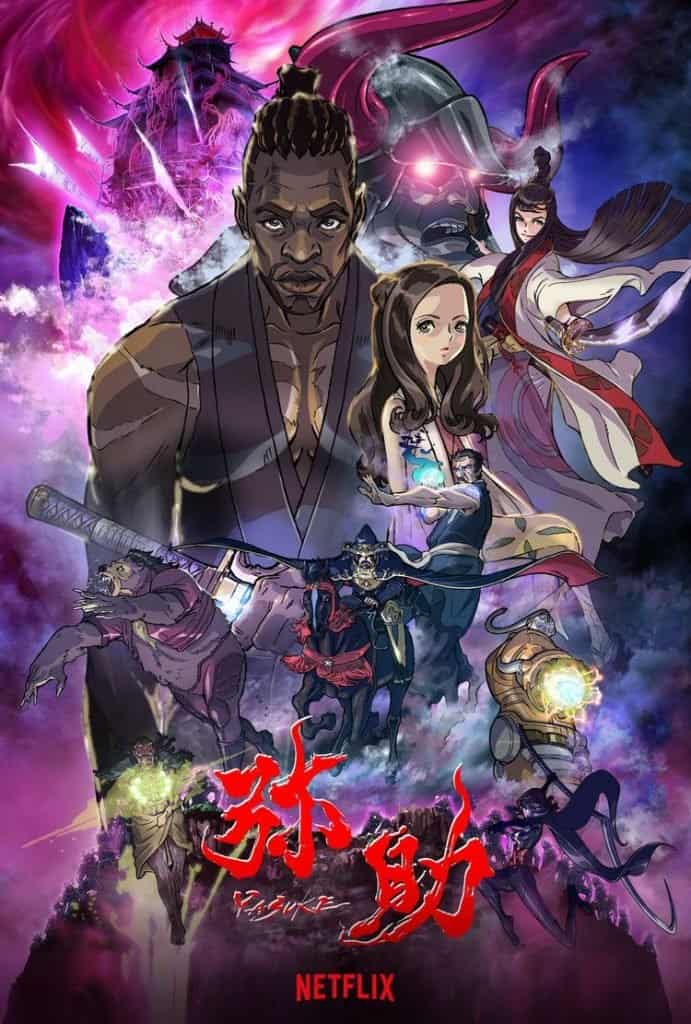 New Anime Coming To Netflix
The list of new anime series and movies premiering in 2021 on Netflix is quite impressive.
The streaming giant is currently working on the anime adaptation of the Japanese manga Record of Ragnarok, an animated TV series about 13 gods fighting against 13 humans to decide the fate of humanity.
Netflix also developed an adaptation of The Way of the Househusband (which arrived April 8th), which follows the story of an ex-yakuza crime boss who gives up the life in order to become a househusband.
Then there's also the highly anticipated Resident Evil: Infinite Darkness, a zombie-filled CGI anime series based on the popular video game franchise and its protagonists, Leon S. Kennedy and Claire Redfield.
LaKeith Stanfield's Yasuke, an anime that centres around the first African samurai, has also gained a lot of attention from fans. Yasuke premiered worldwide on Netflix on April 29.
The synopsis reads:
"In a war-torn feudal Japan filled with mechs and magic, the greatest ronin never known, Yasuke, struggles to maintain a peaceful existence after a past life of violence. But when a local village becomes the centre of social upheaval between warring daimyo, Yasuke must take up his sword and transport a mysterious child who is the target of dark forces and bloodthirsty warlords."
Keanu Reeves BRZRKR Anime
Netflix also recently announced plans to adapt Keanu Reeves' BRZRKR, an ultra-violent comic book series, into a film and an anime series. Of course, Reeves will play the title character in the feature film and will also reprise his role for a voice part in the anime.
Here are some of the Netflix anime series we enjoyed the most in 2021.
The highly renowned Beastars is back with an additional 12 episodes for fans to enjoy.
For those unfamiliar with the Netflix anime series, it revolves around a wolf named Legoshi who struggles to control his instincts in a world where carnivorism is outlawed. Legoshi struggles against both himself and other natural carnivores in a desperate attempt to protect the herbivores of his boarding school.
The premise of the series becomes even more enthralling as we learn of Legoshi's secret crush on a pure white dwarf rabbit named Haru. Although carnivores and herbivores are supposed to live in harmony, an unsaid tension permeates every conversation between the two groups. Therefore, it is unusual for a wolf to be friends with a rabbit, let alone be in a relationship with one.
Beastars Season 1 focused mainly on the politics and hierarchy within this society. This is first addressed with the introduction of the talented red deer, Louis. He is the most popular student in Legoshi's school, recognised for his incredible acting talent, confident personality, and fearlessness in the face of carnivores.
Louis is vying for the position as the next Beastar, which is awarded to the beasts who make the most influence as a leader by uniting carnivores and herbivores. In addition to learning of this small hierarchy within the boarding school, season 1 of the popular Netflix anime series touches on the underground market and carnivore leaders running the society behind the scenes.
During a school trip, Legoshi and a few of his classmates encounter the marketplace. Legoshi escapes the temptations and frightening figures. However, the following day, Haru is captured by a gang of carnivores and Legoshi decides to pursue the criminals. With the help of a powerful panda named Gohin, he is able to defeat the gang and recover Haru.
The season ends with a cliffhanger in which Louis' status is unknown. The last thing we see him do is ask the surviving members of the gang to eat him. This leaves fans eagerly awaiting the second season of Beastars.
Fortunately, that wait has come to an end and it is time for all those with Netflix subscriptions to begin binge-watching the 12-episode season which is action-packed from the very first episode.
The next exciting new anime series coming to Netflix in 2021 is Eden.
Qubic Pictures and CGCC should be finishing up work on the animation very soon as the series is set to release in May of 2021. Yasuhiro Irie, the director of Full Metal: Alchemist, has directed this series, leading anime fans to believe that this could possibly be the best anime release of 2021.
Eden is a Netflix Original written by Justin Leach, adding to the mystery. Having no manga or prior content about the series prevents fans from having any preconceived notions about the series, but the trailer and premise have given us high hopes.
The story is set one thousand years in the future when "Eden 3" is completely devoid of human life. Instead, the city is populated by robots whose human creators disappeared long ago. By this time, many robots questioned the legitimacy of the tales that humans ever existed. However, two robots travelling outside of Eden find a human baby on their journey. Discovering that these fantastical stories about humans may actually have been true leads the two to raise the child together.
Although no further details are given, we are left with the question of whether the humans fled to a distant city or were driven out by the robots. These robot parents will certainly encounter many obstacles in their path to uncovering the truth about both their past and present.
This is definitely a Netflix series all sci-fi anime fans should mark down on a watchlist in 2021.
2
The Way of the Househusband
The 2018 manga series written by Kousuke Oono was an instant hit. After receiving a live-action adaptation on Nippon TV in 2020, it also has a Netflix original net animation (ONA) set to release on April 8, 2021.
The manga series currently has 7 volumes, but Oono has plans for more. The anime series will certainly have a surplus of hilarious content to draw from for this first season. In addition, J.C. Staff, responsible for Food Wars!: Shokugeki no Soma, Date A Live, Toradora! and many other anime, is producing. Manga fans across the globe have high expectations for this season and observing J.C. Staff's track record, I am sure they will execute.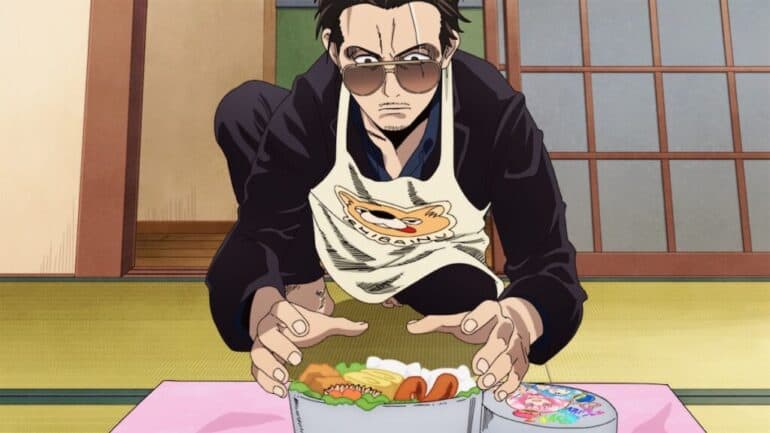 The Netflix Anime Original Series follows the life of feared yakuza boss Tatsu, "the Immortal Dragon", after his retirement from crime. Ironically, he steps down from his position in order to assist his wife, Miku, with home affairs.
The Way of the Househusband uses this unusual situation to create amusing situations in which the fierce Tatsu who once ruled the streets now must overcome domestic challenges like cooking meals for his wife and doing the laundry. Adding to the effect, many of Tatsu's old "business" partners learn of his new life as a househusband. In addition, leaving the yakuza is not as simple as it may seem.
During his work, he created many enemies who seek revenge or justice. Discovering his new situation, many come to believe that Tatsu is at his weakest and thus most vulnerable. He will have to force them wrong in season 1 of The Way of the Househusband.
1
The Seven Deadly Sins (Season 5)
Finally, The Seven Deadly Sins Season 5 is set to release in late 2021.
Since its release in October of 2014, the anime has garnered attention from shounen fans around the world.  Based on the manga series written and illustrated by Nakaba Suzuki, The Seven Deadly Sins brings fantasy and action together to form an incredible symbiosis that would eventually set the standard for all future shounen.
In Britannia, a clan of knights known as The Seven Deadly Sins were framed for planning to take control of the Liones Kingdom. This led to the destruction of their group and the Holy Knights assuming control of the kingdom. Elizabeth Liones attempts to reconstruct the Seven Deadly Sins, knowing the truth behind the rebellion. The world begins to fall apart with the Holy Knights in power as they are deceived into releasing a Demon Race from imprisonment. The Sins initiate a battle against the Ten Commandments. During this time, we learn that Melodias is the son of the Demon King whose fate is deeply interwoven with that of Elizabeth.
The anime is filled with a thrilling and mysterious storyline, a wide range of characters, and exciting battles between knights and demons. Unlike most long-running shounen anime, the series avoids repeating or dull plot developments. Each arc tends to focus on a specific character and his or her growth. In addition, the battles are wonderfully animated and quite dynamic. The power levels in every successive fight seem to be far higher than that of the previous. This keeps viewers interested and the stakes high.
In Season 5, a second holy war will begin as the Goddess Clan, Fairy Clan, Giant Clan, and humans have set aside their differences in order to defeat the infamous Demon Clan. In addition, princess Elizabeth has been kidnapped by Estarossa of the Demon Clan so this will certainly be a priority mission. Two members of the Seven Deadly Sins, Ban and Melodias, must struggle to survive and escape purgatory. In addition, there is the possibility that Melodias will awaken as the new Demon King if Ban does not prevent the egg within him from hatching. With so many different events happening at once, this season of The Seven Deadly Sins is likely the most anticipated to date.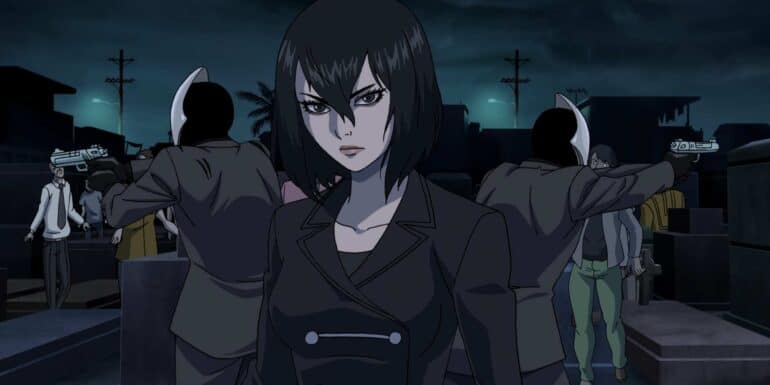 Netflix's Trese: The Bloody Anime Horror of Southeast Asia
Trese, the paranormal noir Netflix anime adaptation of the Filipino komik series (which spans 7 volumes and took home the Philippine National Book Award for Best Graphic Literature of the Year three times), arrived on June 11, 2021. And it's already taking the world by storm.
The horror anime follows the life of Alexandra Trese, a mandirigmang-babaylan (aka a warrior-shaman), as she traverses a world littered with strange demonic creatures and malevolent supernatural beings. Her job is to assist the Metro Manila police in solving unexplained supernatural crimes.
The events and the supernatural beings that exist within Netflix's Trese represent a combination of real-world mysteries that took place in the Philippines as well as their local folklore. In fact, before watching the 6-episode series, it is beneficial to know that it is not uncommon in the Philippines to blame murder and gruesome acts of violence on blood-sucking, shapeshifting beasts who assume the form of a human. It's accepted as part of everyday culture.
Some of the show's monsters include a tiyanak (vampire baby), tikbalang (werehorse), and aswang (shape-shifter).
Also, technically, although the Trese series is classified by Netflix as an anime, many otakus weebs consider the show a cartoon rather than true anime. This is mostly due to its comic book source material and Filipino art style.
Watch the trailer for Trese below.
The trailer gives us a good glimpse into the type of action and gore to expect in the anime. It's incredibly violent and features all sorts of creepy monsters.
For those that enjoy the genre (or horror), there are also a number of earthly elements used in battle. The trailer displays the demon's use of fire and lightning and the protagonist's use of blood and a cross to fight these ungodly creatures.
Think of it as The Conjuring meets Dante's Inferno.
In addition to the trailer, Netflix has also released an opening clip to promote Trese.
While it does look really appealing, anime fans have taken particular issue with the show's voice-acting. It seems quite obvious that the accents used are forced and some of the emotion is sorely missing.
But while this is a major downside to the series, it does not mean it will not be worth the watch. In fact, Castlevania, one of the most popular Netflix anime shows, includes questionable voice-acting. After watching a few episodes, it becomes easy to ignore the flaws and to focus on the story instead.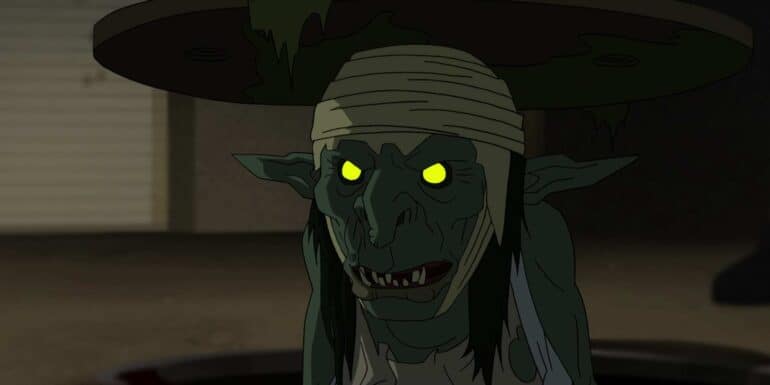 Although some may argue that Trese is incorrectly labelled as an anime series and contains mediocre voice-acting, it still seems like it will appeal to anime fans, especially because of the action and presence of supernatural creatures.
Also, considering the popularity of the komik series in the Philippines, the storyline and action should prove enjoyable for horror and supernatural crime enthusiasts too. It feels fresh and unique.
Director Jay Oliva (who is well-known for his work on DC animated films) called the show "a love letter to the traditions, heritage, and culture of the Philippines."
Tell us, what's your favourite anime on Netflix?