ThunderCats is finally getting a movie!
A feature film adaptation of the beloved '80s animated series is officially in the works at Warner Bros. and who better to helm the movie than self-professed ThunderCats superfan (and Godzilla vs. Kong director) Adam Wingard.
A ThunderCats Movie
As per Deadline, Wingard is attached to direct a CGI and animation hybrid of the beloved Rankin Bass series about cat-like humanoid aliens and will also be co-writing the script with his long-time collaborator Simon Barrett (Temple).
The story will use the animated series as a jumping-off point, but then Wingard will take the ThunderCats movie in a direction he has been thinking about for many years.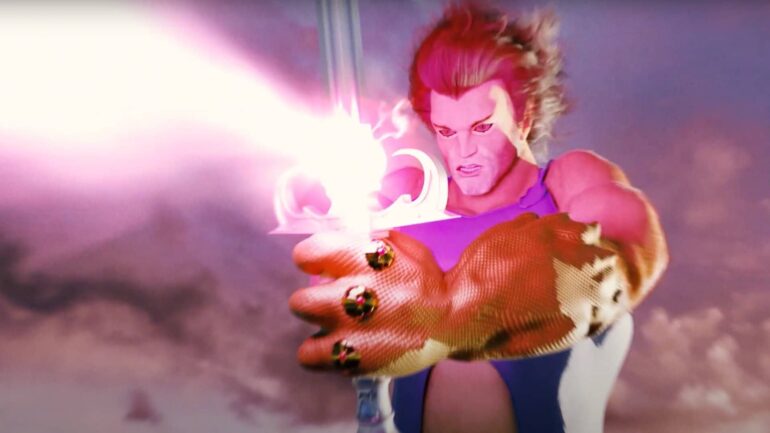 Adam Wingard Directing
Wingard expressed his enthusiasm for the upcoming project in an interview with the Hollywood entertainment news site calling the ThunderCats movie his "dream project". It was also the first film he hoped to make when he decided to become a filmmaker back in the 10th grade.
"When I was in high school, I was obsessed with it. You'd think at that point, I was a little too old, that my years of obsession with ThunderCats would be when I was 6 years old. My real obsession with ThunderCats came in high school, the pinnacle of me deciding I wanted to be a filmmaker, and pushing in that direction…I actually spent most of my 10th grade year, I completely blew it … the screenplay itself ended up being 272 pages long. I still have it. It was one of those things where I would carry around my notebooks and talk about it. I didn't even realize the kids in my class were making fun of me as they would ask me questions about my ThunderCats [movie] screenplay."
This is obviously a passion project for the director and we certainly hope that his passion spills on to the screen. As for now, we simply wait to see if his years of obsessing over the ThunderCats will amount in a movie fans will love.
Are you excited for a CGI animated ThunderCats movie or would you prefer a live-action film?