In a post earlier this month, we shared our casting choices for a live-action ThunderCats movie — if one were ever to be made, of course. Now, an artist named Samukarts has shared his fan casting choices for a film based on the popular 80s adventure cartoon series. His suggestion (and concept artwork) of Henry Cavill as the ThunderCats' Lion-O might be even better.
In fact, most of his casting choices for a live-action ThunderCats movie are really great — so is the life-like artwork which he shared on Instagram.
Samukarts has designed Henry Cavill as Lion-O, Andy Serkis as Mumm-Ra, Walker Scobell as WilyKat, Mckenna Grace as WilyKit, Omar Sy as
Panthro, Alexander Ludwig as Tygra, Margot Robbie as Cheetara and Snarf as a CGI character. See the awesome images below.
Over the years there have been multiple false starts for a ThunderCats movie. The last we heard, Adam Wingard, director of Godzilla vs. Kong, is working on a film that will be a hybrid live-action/CGI movie.
Recently, the film's writer, Simon Barrett, shared his excitement about working on ThunderCats. "I will say this, our Thundercats adaptation is going to be really, really cool. I don't think people are at all prepared for how long Adam Wingard has spent thinking about ThunderCats. They are not ready for Adam's ThunderCats movie. It is going to destroy."
While we haven't heard any ThunderCats casting news from the studio yet, we do hope that those involved see Samukarts' suggestions, especially Henry Cavill as Lion-O. The Superman actor seems perfect for the material, especially since the Witcher actor takes his fandom roles so seriously. He delivered an amazing Superman in Man of Steel, a wonderful Sherlock Holmes in Netflix's Enola Holmes, a great Theseus in Immortals, and a perfect Geralt of Rivia in The Witcher. He also has the charisma and the charm to pull off the role.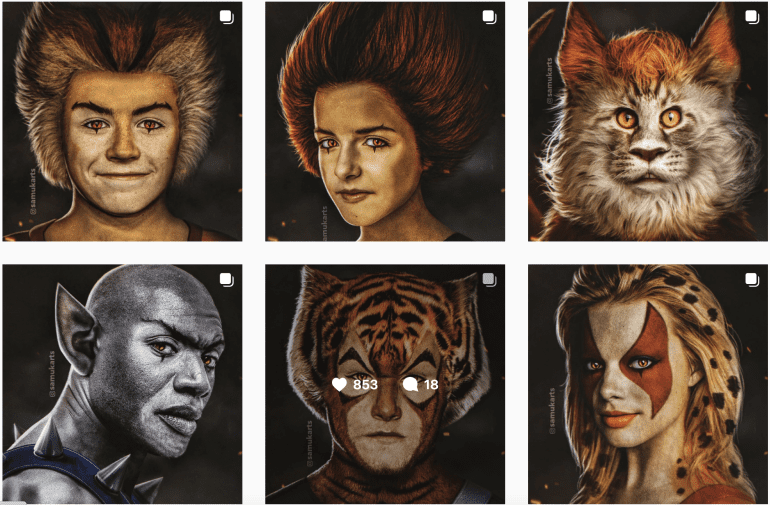 Tell us, what do you think of these ThunderCats casting choices? Would you like to see Henry Cavill as Lion-O in a ThunderCats movie?