Is there a bigger tragedy in comic book movies than Dredd's box office performance in 2012? Featuring everything that Judge Dredd fans could imagine, its only crime was being released in the same year as Avengers and The Dark Knight Rises. But doesn't Karl Urban deserve a sequel and a chance at redemption with Dredd 2?
The failure of Dredd is something that everyone should be ashamed of. For years, fans demanded films that look and feel the same as the source material, fearing that comic book movies had been watered down for the general audience. When it eventually happened, the movie tanked at the box office.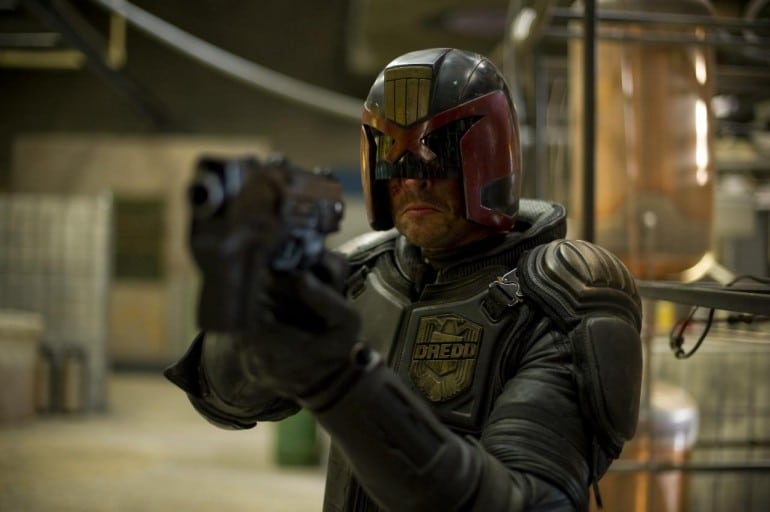 Speaking to Den of Geek, The Lord of the Rings actor argued that the film itself wasn't a failure, but the marketing was. "How does a movie with a 78% approval rating on Rotten Tomatoes fail? Through zero audience awareness," Karl Urban said. "Nobody knew the movie was being released. Dredd represents a failure in marketing, not filmmaking. Dredd sold 750,000 units, in North America, the first week it went on sale on DVD, which earned it a lot of money and the number one slot. Proof that the audience, once they became aware, wanted to see it."
In fact, the home video sales and cult status left fans with the possibility that a Dredd sequel could always be possible in the future. As time passed, however, it became less and less likely that Dredd 2 would happen. There was a glimmer of hope when the Judge Dredd: Mega-City One TV series was announced in 2017. Then, CEO of Rebellion, Jason Kingsley, confirmed last year that the show is written and ready to go, and that he hopes Karl Urban returns as the law enforcer.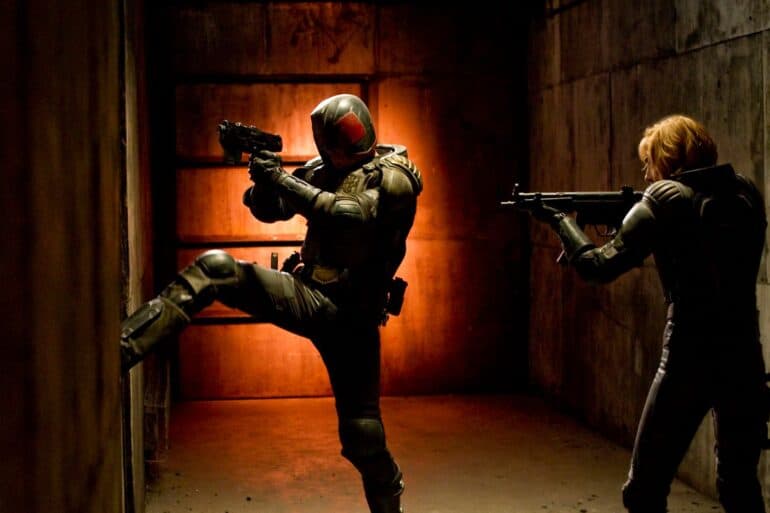 When asked about the possibility of playing Dredd again in a sequel or a TV series, Urban told Screen Geek: "Well, listen, it's very, very early to get into any specifics on that, but I've gone on the record before saying that I would love to come back and be a part of that world and tell more Dredd stories."
So, if both parties want it to happen, what's the delay? Easy. Karl Urban's commitment to The Boys series as Billy Butcher. Make no mistake about it, the series is one of the hottest commodities on Amazon at the moment and there's no way it'll want to lose Urban to a competing comic book show. As much as he might want to play Dredd again (in Dredd 2 or a TV series set in the world), does he have the time to commit to another TV show right now? More importantly, can he?
While Karl Urban as Dredd in a Mega-City One television series is better than not seeing him as the character ever again, Dredd 2 still makes more sense when you consider the other factors at play here. A film will give him a clear view of production, allowing him to plan his schedule accordingly. That way, he can be both Dredd and Butcher without any problems.
On the flip side, maybe Urban is able to negotiate his way onto the Mega-City One show after all. And if it proves to be a success that everyone thinks it will be, it might convince producers to give Dredd another shot on the big screen. One thing's for certain, though: everybody wants to see Urban return as the Judge. It simply needs to happen now — even if it isn't in Dredd 2.
In 2022, ComicBook Nation Podcast spoke with producer Adi Shankar (debuting his new superhero series Netflix's Guardians of Justice) about the possibility of a Dredd sequel on the streaming network. While the producer was quick to point out that he does not own the rights to any of the characters and doesn't have the final say on the movies, he was open to the idea. "Yeah. The answer is: absolutely," he answered when pressed for an answer on whether or not the new streaming paradigm could help resurrect Dredd 2.
To this day, Karl Urban maintains his position that Dredd was a failure due to marketing. "Alex Garland has gone on record to say that Dredd was a Failure. I disagree. The movie itself was not a failure, in fact, it was a critical success, it just failed to perform at the box office," Urban explained to DoG.
Tell us, do you want to see Dredd 2 starring Karl Urban? Let us know in the comments section.