Could The Fifth Element sequel still be a possibility? Someone needs to call Luc Besson.
Actress Milla Jovovich has become an action icon, having starred in notable films such as The Fifth Element and the Resident Evil series. Now, she's ready to lead a new franchise as Captain Natalie Artemis in Monster Hunter.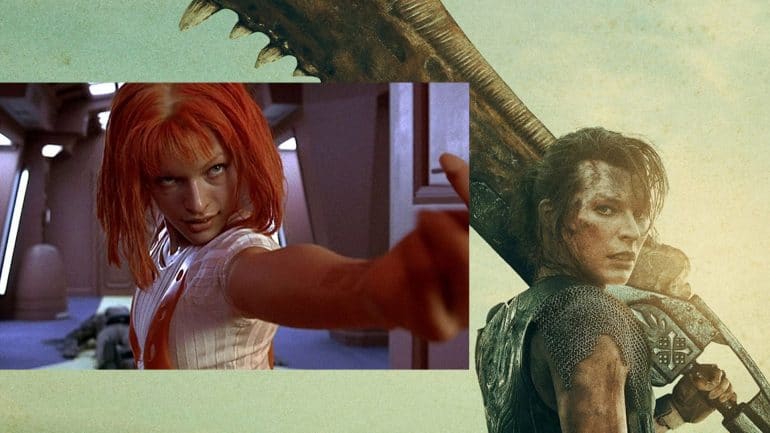 In the lead-up to the film's global release, Jovovich and director Paul W. S. Anderson appeared at a virtual press junket to discuss their brand-new film, as well as their past projects. When asked which film or character she would've loved to revisit, Jovovich didn't miss a beat in her response.
"I always thought The Fifth Element should've had a sequel," she said. "It was such a fun and revolutionary movie for its time. And Leeloo is just such a great character – and it's too bad that we were unable to see her further adventures."
While director Luc Besson has said he will never make a sequel to 1997's The Fifth Element, fans around the world remain hopeful that we'll eventually see another adventure with Leeloo and Korben Dallas.
Fortress of Solitude also had the opportunity to speak to Jovovich about her character in Monster Hunter. While it's been widely publicised that she trained with a former ranger and even used the name Natalie as a tribute to her, she also had creative liberty to shape this all-new character in the Monster Hunter world. That being said, what were the things she actively avoided when shaping Captain Artemis?
"I didn't want her to be supernatural; I didn't want her to be superhuman," Jovovich said. "I wanted her to be real like the woman whom I became friends with—who was smart, extraordinary and really strong. In my head, a real superhero, but without having to be superhuman in that sense. Where Leeloo and Alice, they were definitely these iconic characters that were very much like something out of a comic book… I wanted Artemis to have a relatability [on a human level] that I think the other characters lacked in a sense."
Anderson was happy to discuss his love for video games and how far the genre has come in cinema. He even joked about how when he filmed Mortal Kombat, people frowned as if he were directing something taboo like an adult film.
Discussing his current film, he confirmed that he saw Monster Hunter as his opportunity to create a creature feature in the same vein as Godzilla or Jurassic World. When we spoke to Anderson, we specifically focused on his love for the monsters and if any other monster movies inspired some of the scenes, specifically the likes of The Hobbit, Jurassic Park and Dune.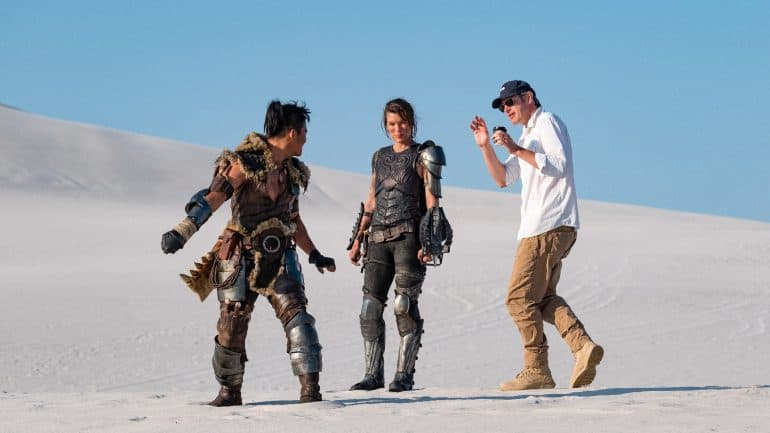 "The creatures are direct translations from the game," Anderson said. "Any similarity to any other creatures in the movie is because there's a similarity in the actual video game itself. I know that because I worked closely with the creators; they'd comment on the stance of the creatures and the way the creatures moved and reacted to certain environments or actions. They were very closely involved in all of that.
"So, yes, you're right. A creature underneath the sand and you think of the sandworm or you think of Tremors as well—you can't help but do that. But it's not that we're taking directly from those other sources; I was taking from the video game directly itself. There is a limit to what creatures can do and there's always a little bit of overlap. The sliminess of the Nerscylla nest could relate to the Alien movies as well, I suppose. When you're a fan of creatures, as I am, it's fun to see some of those references even if they aren't intentional."
Tell us, would you like to see The Fifth Element get a sequel and for Milla Jovovich to return? Let us know your thoughts in the comments section down below.