After being unceremoniously dropped by Warner Bros. after Black Adam, fans had been curious about what Dwayne Johnson would do next. He finally answered that question yesterday when he posted a video on Twitter, along with the words: "Humbled to say we're bringing #MOANA's beautiful story to the live action big screen! #MAUI changed my life (miss you, grandpa), and I'm honoured to partner with @DisneyStudios to tell out story thru the realm of music & dance, which at the core is who we are as Polynesian people". Inspired by his announcement, several people (including Anderson Luis) took to Midjourney to see what the former WWE star would look like as the animated character he brought to life in a live-action Moana movie. The results were incredible.
RELATED: Dwayne Johnson Is The Perfect Fit For A Live-Action Shrek Movie
Johnson as a Live-action Maui
Maui is the shape-shifting demi-god of the wind and sea brought to life by Johnson in Moana. He's granted power by his hook and is a bit of a troublemaker who spends most of his time making Moana's life difficult as she tries to convince him to restore the heart of Te Fitti. His tattoos tell his life story, and most come to life as he wishes.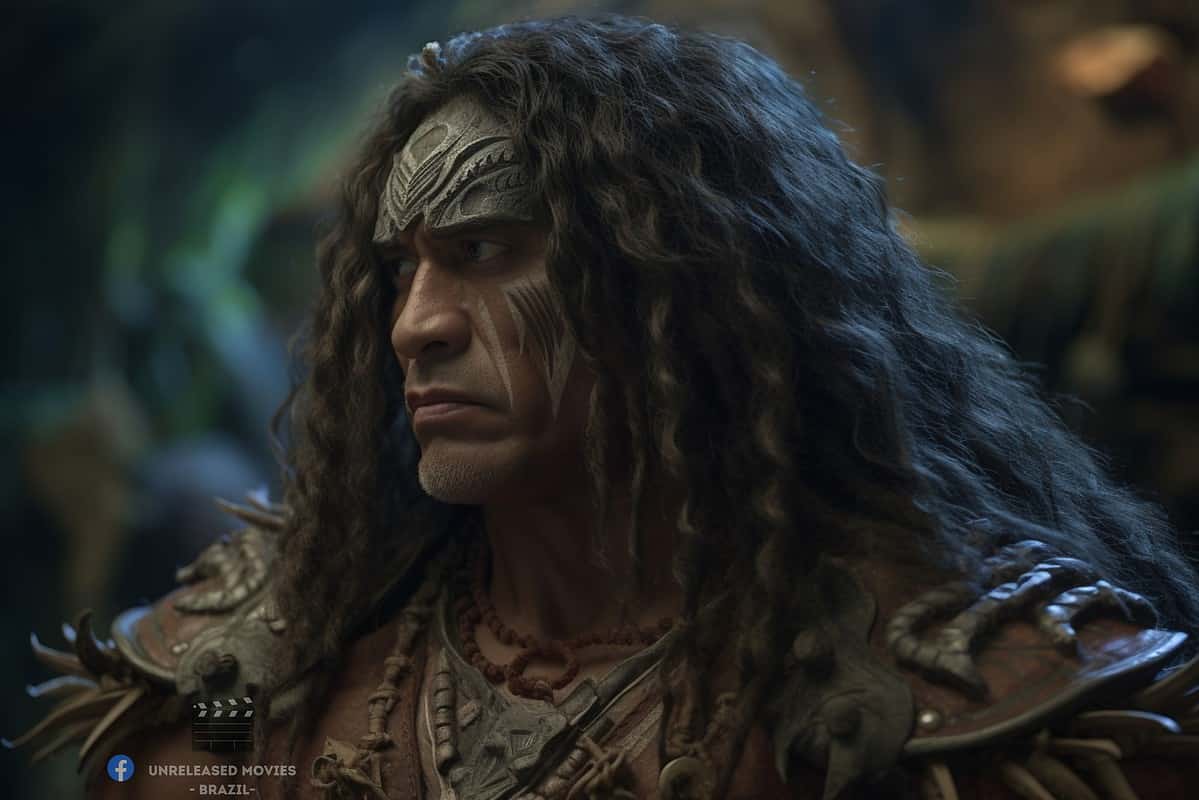 The animated character's facial structure was based directly on the Rock. This detail is made starkly apparent when Maui moves his eyebrows, so it's not too difficult to imagine him as the character. The AI-generated images definitely help, though.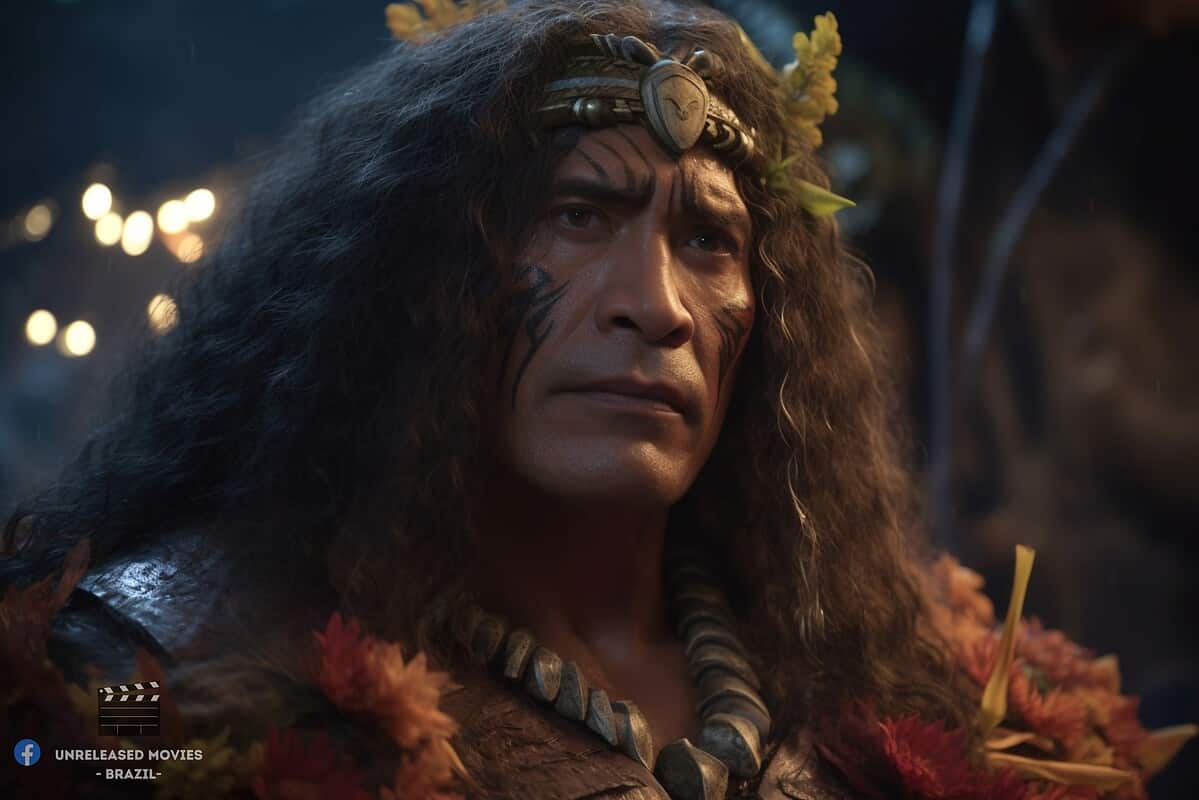 In every image, Johnson is sporting Maui's thick curly hair and a plethora of tattoos. When a traditional-looking headdress doesn't cover his forehead, the tattoos do. In addition, all the images are devoid of Johnson's smile and show him looking seriously off into the distance as he seemingly plans his next move.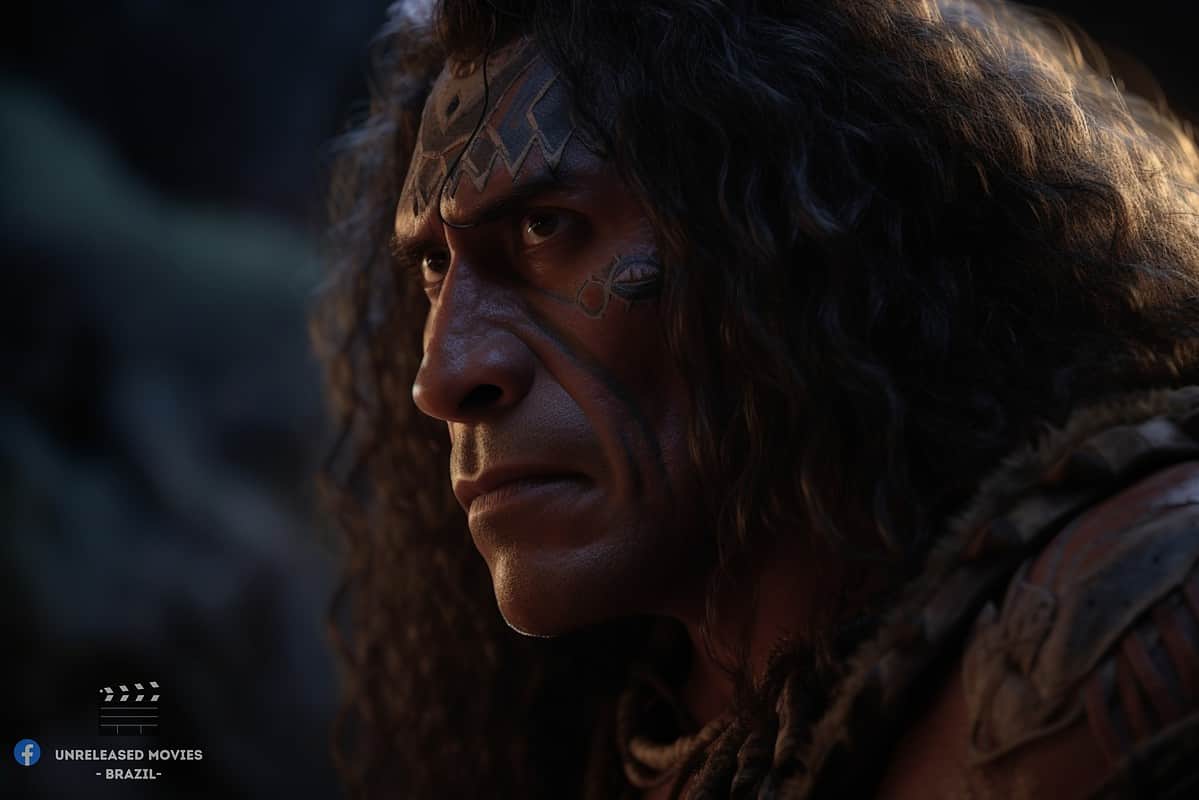 His mischievous smile is one of the most essential parts of the character. He spends most of the film hiding behind his music, smiles and sass, doing all he can to keep Moana from learning anything significant about him until she eventually breaks his walls down. I'm curious to see what Maui's shark-head form will look like.
RELATED: Dwayne Johnson Wants Jeffrey Dean Morgan As Lobo
Fan Response To A Live-Action Moana Movie
When Moana first came out, people absolutely loved it, from the music to the animation to the story to the incredible effects Disney had managed to pull off. It was well-received, and the world couldn't get enough of it.
So, when Johnson announced that he would be reprising his role as Maui in the live-action film, many fans were immediately excited by the idea. They began complimenting the newly created AI art, quoting his iconic musical number and being positive about his return.
However, some fans were less pleased about the announcement of the live-action Moana. They pointed out that the film had just recently turned 6, and many were still enjoying the incredible animation. Therefore, they don't feel making Moana a live-action movie is necessary.
RELATED: Dwayne "The Rock" Johnson's Next Project Should Be About a Pet Rock
TL;DR
Dwayne Johnson recently announced that he would be starring in a live-action Moana movie.
Fans used AI to see what he would look like as the tattooed demi-god.
Fans loved that Johnson was coming back as Maui, but there was a mixed response to Moana being made into a live-action film already.
What are your thoughts on the live-action Moana movie?