Get ready to delve into the ultimate compilation of the best Vin Diesel movies to date! Prepare to be swept away by pulse-pounding adventures and unforgettable on-screen brilliance in this carefully curated assortment of must-see movies from one of Hollywood's most iconic action heroes.
RELATED: Bloodshot 2: Vin Diesel Confirms He Will Be Returning For A Sequel
As one of the highest-grossing actors in the world, Mark Sinclair, who is professionally known as Vin Diesel, has seen his fair share of films over the last two decades. However, the action star has not only had his hands in acting but has also written and produced his own films. In fact, he founded an American production company called One Race Films, allowing him to serve as executive producer for some of his most prominent works. Diesel further founded Racetrack Records, a record label under One Race Films, in addition to video game developers Tigon Studios.
And if this is anything to go by, we can assume that his track record in the industry is ever-growing. This is especially true considering his latest film, Fast X, released in cinemas this year. As a result, we will be looking at some of the star's most iconic work over the years. With Vin Diesel having starred in various action films, this list will mainly comprise action flicks. However, he does have a good range and has starred in some big films from other genres. So, without further ado, let's jump right in and check out some of Vin Diesel's best movies of all time.
15. The Last Witch Hunter (2015)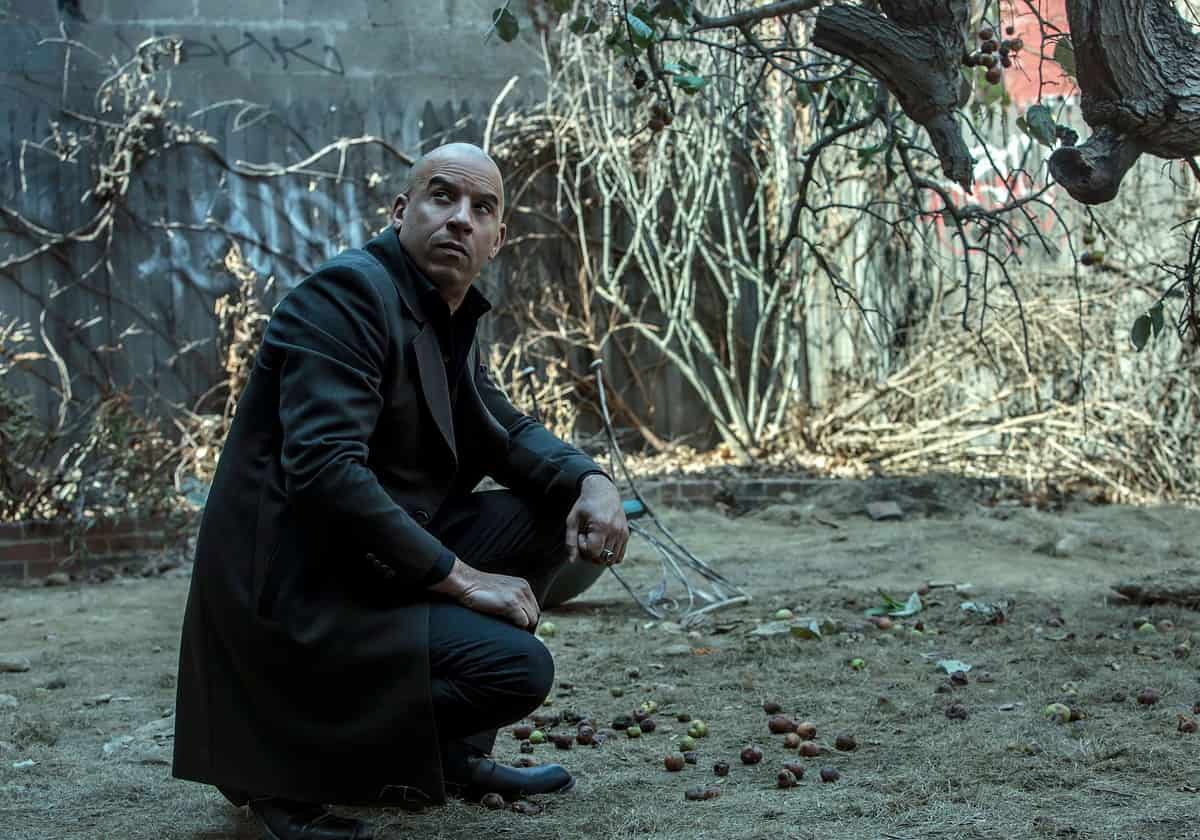 Written by Cory Goodman, Matt Sazama, and Burk Sharpless and directed by Breck Eisner, this fantasy action film follows the story of a widowed knight named Kaulder (played by Vin Diesel). Although the entirety of the film is set in the present day, 800 years prior, Kaulder and a group of other knights are tasked with eliminating the Witch Queen to ensure she does not unleash the Black Plague on humanity. As she lay dying, she cursed Kaulder with eternal life. In modern-day, he has taken on the role of a witch hunter to keep the peace between humans and witches and ensure no laws are broken.
However, when the priest aiding him mysteriously dies in his sleep, Kaulder finds traces of dark magic and foul play. Now, he must team up with a young witch named Chloe (Rose Leslie) to track down and stop this evil. Although critics gave the film unfavourable reviews, they felt Vin Diesel's performance was charming. Overall, the film is still entertaining and grossed $147 million worldwide.
4. Multi-Facial (1995)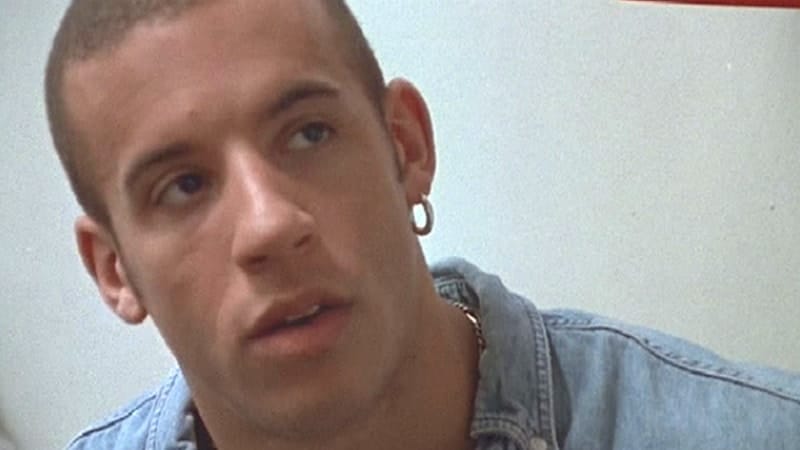 Although the star began his acting career in 1990, he struggled to gain much recognition until he wrote, directed, and starred in this short film. Vin Diesel stars as a multiracial actor named Mike, who is struggling to begin his acting career. We watch as Mike goes from audition to audition and is turned down because of his skin colour and hair or his inability to speak various languages, such as Italian and Spanish. The film is somewhat based on his real-life experience trying to kick off his acting career and thoroughly impressed the people who saw it.
Having written this script in one night, he shot the film over three days with a three-thousand-dollar budget. From there, he drove around Los Angeles with VHS copies of the film, desperately trying to distribute them to gain recognition. Although he handed a copy of the film to Morgan Freeman outside a Four Seasons hotel, Steven Spielberg ultimately saw his potential in the short film. He later cast him in a bigger production two years later.
13. Strays (1997)
As Spielberg was already impressed by Vin Diesel's Multi-Facial performance, Strays secured his role in Saving Private Ryan (1998). The film was one written and directed by the actor and starred him as the titular character, Rick. As a drug dealer and hustler, Rick's life has reached a point of repetition, leaving the young man looking for a change. Although he sells marijuana to cover his expenses, he insists he does not do it to make a living. Furthermore, his friends are stuck to the lifestyle of endless partying, one-night stands and grinding to get by.
When Rick meets the new girl next door, Heather, he changes his perception. Suddenly, he sees an opportunity for the much-needed change he has been looking for in his life. He tries to fit himself into her life and commits himself to her in a relationship, much to the disapproval of his friends. Although their chemistry is electric, his past and violent nature quickly catch up to him and leave him questioning whether their relationship will last.
12. Knockaround Guys (2001)
As another one of Vin Diesel's early movies, it was not written or directed by the star. Instead, it was written and directed by Brian Koppelman and David Levien and starred Barry Pepper, Seth Green, John Malkovich and Dennis Hopper. Pepper stars as the titular character and the son of a mob leader, Matty Demaret. To prove he is ready to be a partner in his father's business, he requests to retrieve an important package from Spokane. He commissions a friend to retrieve it for him, but a turn of results leads to the bag it is in getting lost.
Vin Diesel stars as Taylor, one of Matty's friends who accompany him to Spokane to help retrieve the lost package. From here, the group goes on a wild goose chase to track down the bag, risking their lives in the process. The film, unfortunately, bombed at the box office and received unfavourable reviews from critics. However, the cast's acting was praised, with the story being the major issue.
11. The Pacifier (2005)
The thought of Vin Diesel babysitting a group of children is one that seems impossible to dream up. However, that is precisely what he does in this fun action-comedy film. The film, directed by Adam Shankman, stars the actor as the titular character, Shane Wolfe, a U.S. Navy SEAL lieutenant. After failing to rescue a man named Howard Plummer from Serbian rebels successfully, he is assigned to look after Howard's now widowed family. Furthermore, he needs to search the family home to try and find the top-secret project Howard was working on, known only as GHOST.
He takes on the alias of a babysitter and finds the children to be challenging. However, Shane quickly begins to uncover where the problem lies for each of them and attempts to fix it. After saving them from a pair of armed ninjas, he grows much closer to the family, managing to gain the children's trust. Although the film received bad reviews from critics, it makes for an endearing watch, as one can expect from a Walt Disney production.
10. Billy Lynn's Long Halftime Walk (2016)
Directed by Ang Lee, this war drama is based on Ben Fountain's 2012 novel of the same name. The film stars Joe Alwyn as Billy Lynn, a 19-year-old U.S. Army specialist who becomes famous after a video of him dragging his wounded Seargent to safety during an intense gunfight in Iraq. Vin Diesel stars as the deceased Sergeant Virgil "Shroom" Breem, who bled out and died while Billy tried to protect him on the battlefield. Lynn receives a Silver Star for his efforts, and his group become known as the Bravo Squad.
Throughout the film, we watch Billy try and deal with the trauma from the battle in Iraq while still maintaining a normal life. He also tries to accept that one of the worst times of his life is being celebrated by everyone around him. During the runtime, Billy has flashbacks to his time with Shroom, revealing the Sergeant as a necessary anchor in dire times. Furthermore, it also shows audiences the events leading up to Shroom's death. While the film was praised for its story, the screenplay was criticised as being distracting.
9. XXX: Return of Xander Cage (2017)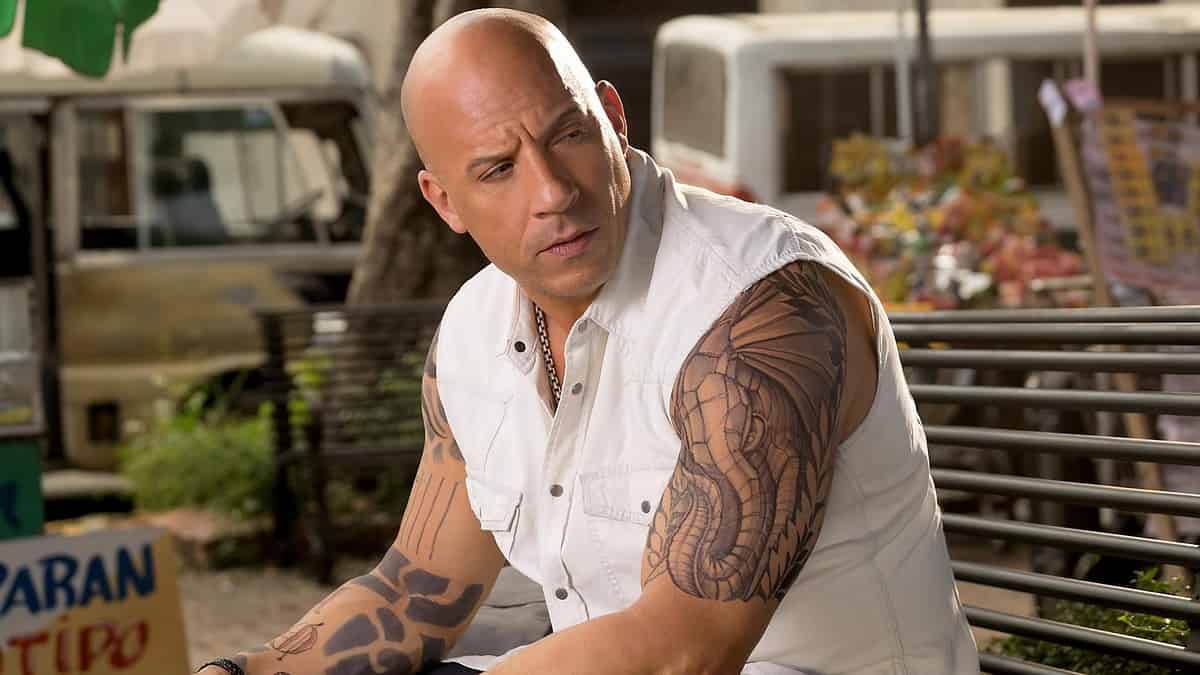 As you have been warned, much of this list will compromise on action flicks. And, of course, we cannot speak of Vin Diesel without mentioning his time in the XXX movie series. As the third instalment in the series, the actor reprises his role as Xander Cage. When a device capable of controlling satellites to fall from the sky to specific locations as makeshift warheads fall into the wrong hands, CIA Agent Jane Marke tracks down former agent Xander Cage. She discovers he has faked his death and has been living peacefully in the Dominican Republic.
Although he refuses, she convinces him to help her, and he rejoins the service to track down the device known as 'Pandora's Box'. Critics were unsatisfied with the film, many of whom compared it to Vin Diesel's Fast and the Furious franchise. Despite this, however, the film still brought in $346 million worldwide, making it the highest-grossing film in the franchise and Revolution Studios.
8. XXX (2002)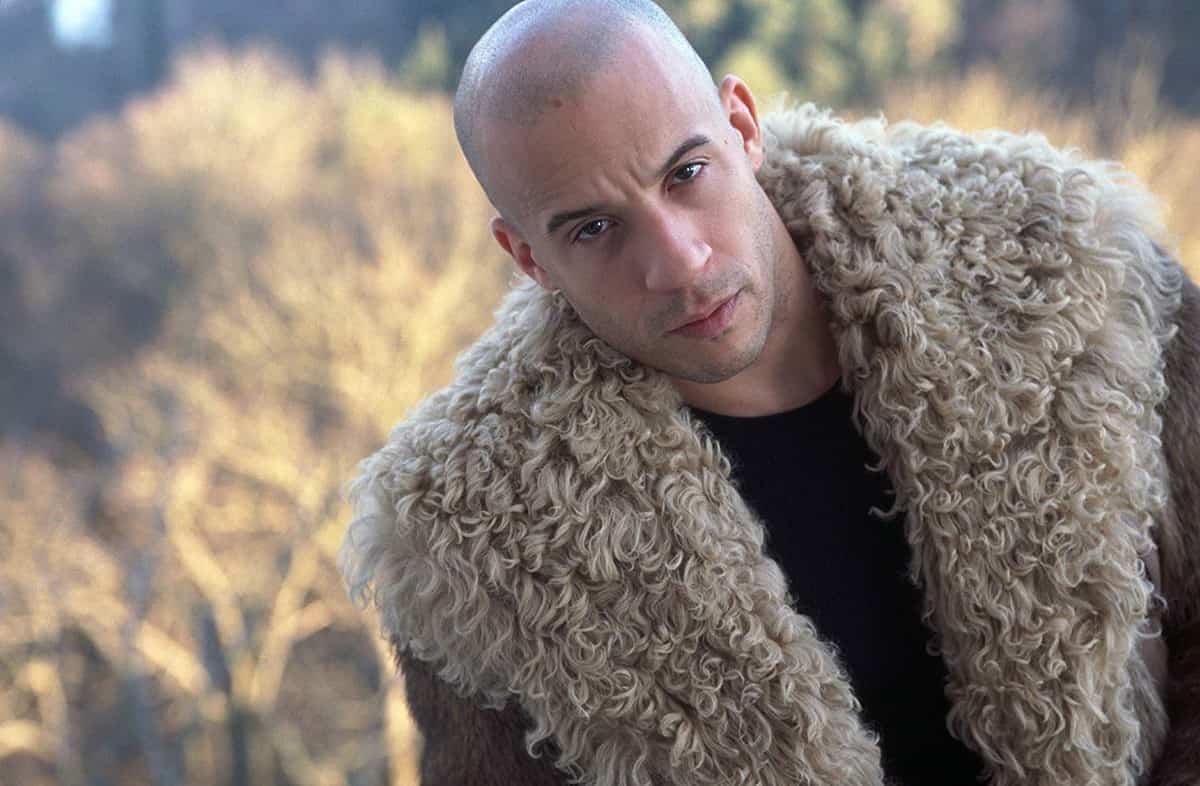 Directed by Rob Cohen, this serves as the first film in the XXX film franchise. And although the previous list entry grossed higher, this is still the best film in the series. As we already know, Diesel stars as the titular character, Xander Cage. In this film, Cage is a rebellious athlete and extreme sports enthusiast who reluctantly begins to work as a spy for the National Security Agency. He is sent to recover a biochemical weapon known as the 'Silent Night' from a group of Russian terrorists called Anarchy 99.
After being sent to Prague, Cage infiltrates the team and hopes to gain their trust to find the weapon's location. Again, the critics never seem to be satisfied when it comes to action flicks, with the main criticism being the film's lack of originality for the spy subgenre. However, the film grossed a worldwide total of $277.4 million and starred other big names from the industry, such as Samuel L. Jackson.
7. The Chronicles of Riddick (2004)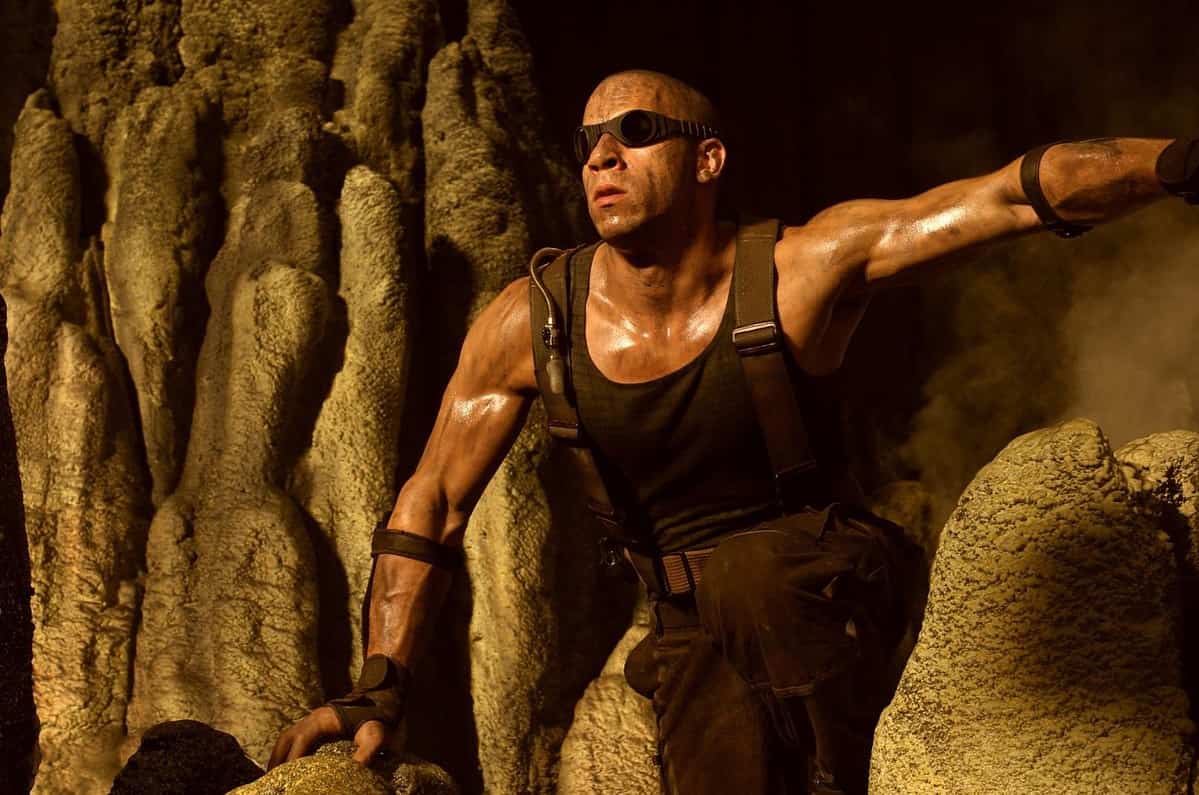 Written and directed by David Twohy, this movie is the sequel to Pitch Black (2000), meaning we see Vin Diesel reprise his role as Richard B. Riddick. Furthermore, he acts as a producer alongside Thandiwe Newton. The rest of the cast includes Keith David, Karl Urban, Colm Feore, and Alexa Davalos. The film picks up with Riddick as a fugitive who must avoid bounty hunters and mercenaries who are after him. A series of events leads to Riddick reuniting with a man he saved five years prior named Imam.
Imam informs Riddick that a strange force has been travelling through the universe and conquering planets. He further explains that this force, which we soon learn is called Necromongers, will take over Helion Prime next. Riddick takes it upon himself to stop them. Although the film grossed over $115.8 million worldwide, the film still ended up being a financial disappointment. And according to critics, it was not just financially that the movie disappointed.
RELATED: Riddick 4: Furya – Vin Diesel Gives Us a Sneak Peek & Update
6. Pitch Black (2000)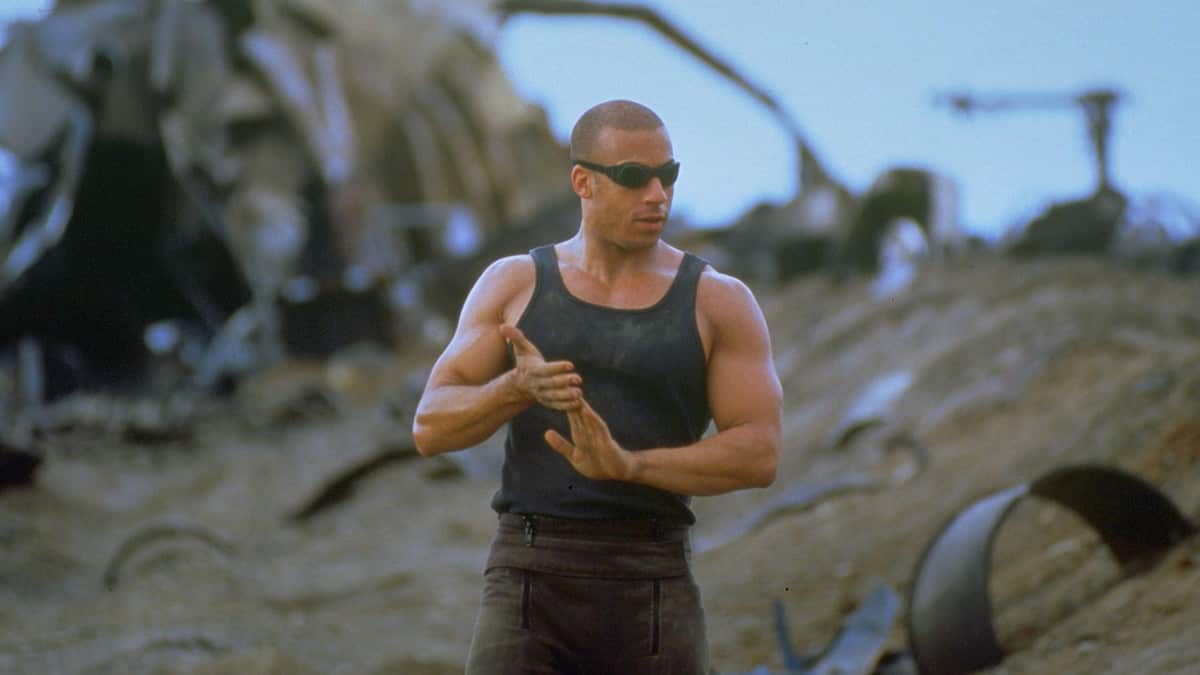 As the film that started the Riddick franchise, this sci-fi action horror flick was also co-written and directed by David Twohy. Taking place in the distant future, a ship called the Hunter-Gratzner is transporting passengers, including a dangerous criminal, Richard B. Riddick. He has surgically modified eyes that make his eyesight highly sensitive to light. So when micrometeoroids cause the ship to crash on a desert planet with photosensitive creatures picking the passengers off one by one, the survivors strike a deal with Riddick to safely get them off the planet.
If everyone gets off the planet alive, he will be allowed to go free. Riddick agrees to the deal, and an intense battle with these creatures begins. As the highest-rated movie in the franchise, critics praise Vin Diesel's performance despite finding the story somewhat lacking. Pitch Black has a 59% approval rating on Rotten Tomatoes and saw Vin Diesel nominated for the 2001 Blockbuster Entertainment Award for Favourite Actor.
5. The Fast and the Furious (2001)
Although it would be a crime not to list the entire Fast franchise here, no one can deny that the first movie was one of the best, with Vin Diesel starring as a titular character. Directed by Rob Cohen, the cast consists of Paul Walker, Michelle Rodriguez, Jordana Brewster, Rick Yune, and Chad Lindberg, many of whom became prominent faces in the industry following this movie. We follow Walker as an undercover LAPD officer, Brian O'Connor, trying to uncover the cause of a series of carjackings.
Suspecting Dominic Torretto (Diesel), Brian tries to gain his favour by becoming closer to the group. Although critics were unhappy with the film's narrative, they praised the cast's performances and the incredible action sequences. The spotlight was especially on Walker and Diesel's acting chops. As a result, the film grossed over $200 million worldwide. Easily, this makes a top-five performance for Vin Diesel.
RELATED: Fast X Movie: WIN 1 of 3 Incredible Hampers
4. Saving Private Ryan (1998)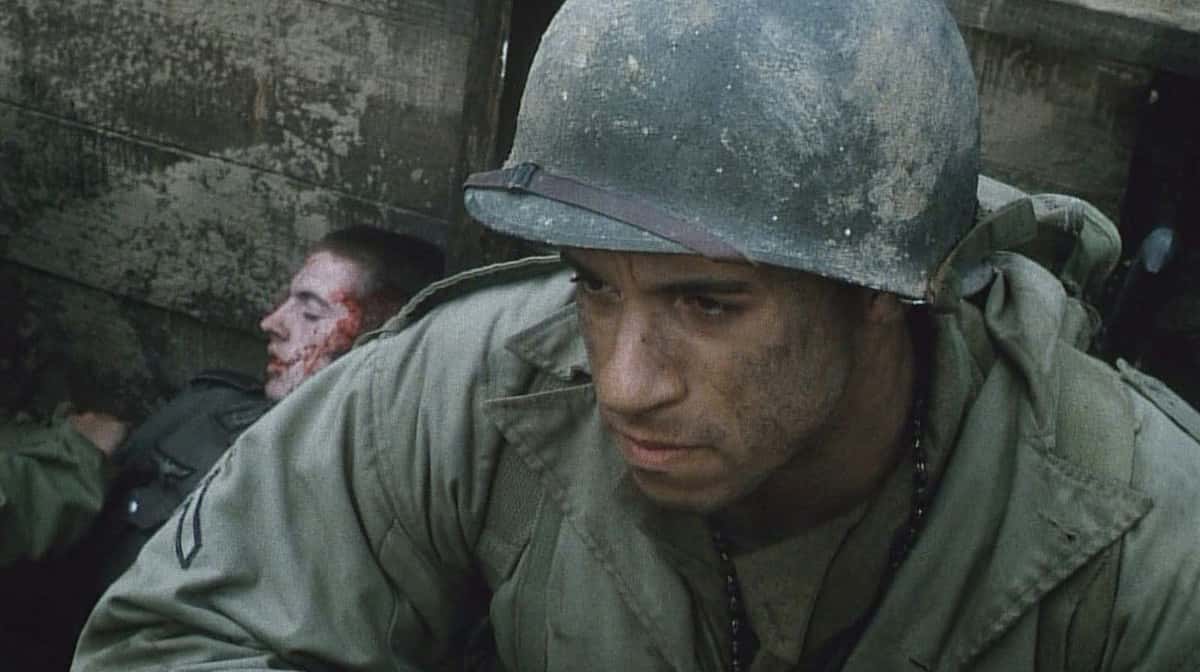 Grossing over $481.8 million worldwide, this film was the second-highest rating in 1998. Furthermore, the film won various accolades, including Golden Globe and BAFTA Awards for its storytelling. Set in 1944 in France during World War II, it was directed by Steven Spielberg and written by Robert Rodat. The film stars Tom Hanks as Captain John Miller and Matt Damon as Private James Ryan, the titular characters of the film. Although it is a minor role, Vin Diesel was cast as Adrian Caparzo, a hardened soldier with a soft heart.
This marked a turning point in Vin Diesel's career and saw him gain much more success and recognition following this opportunity. The film follows a group of soldiers led by Miller to rescue Ryan. Of course, the movie received much praise, with ex-veterans describing the film scenes as being accurate to their own experiences of war.
3. Guardians of the Galaxy (2014)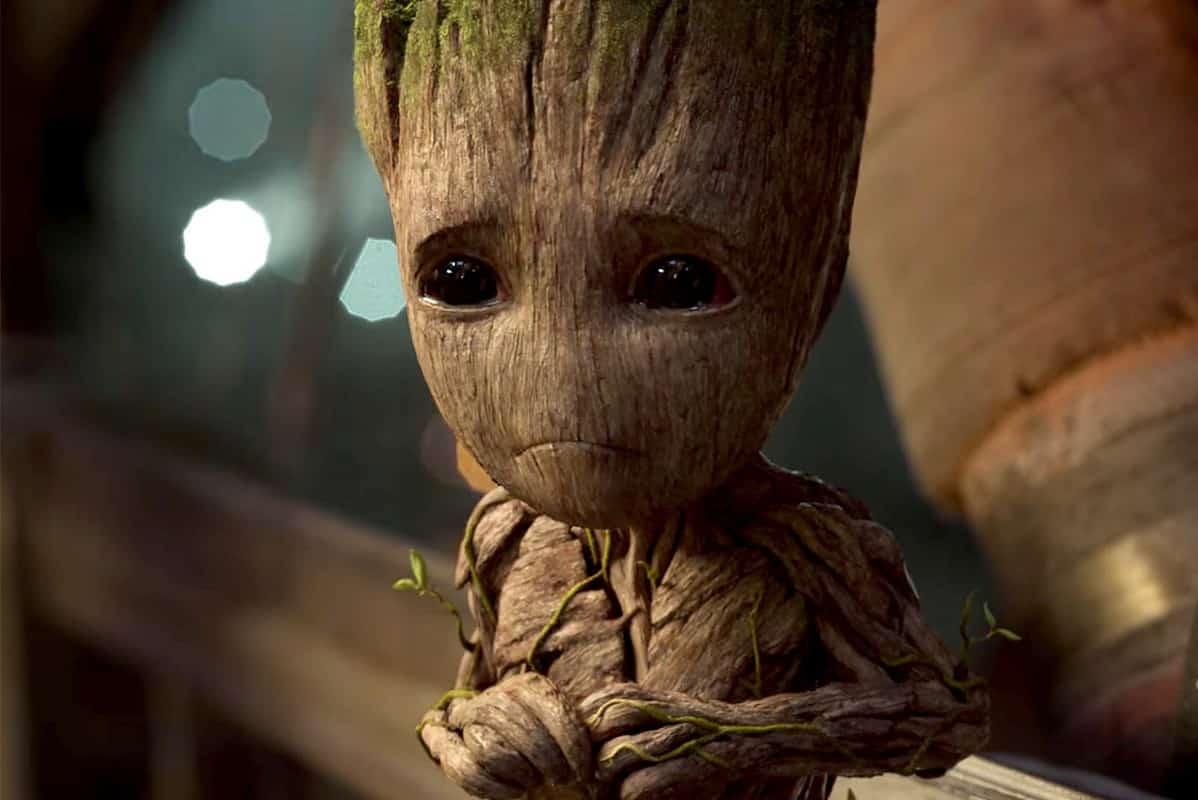 With as famous as these movies are, it is surprising that many people do not realise Vin Diesel starred as one of the titular characters in this James Gunn classic. If you do not already know, he voiced our beloved Groot, a tree-like humanoid and accomplice and partner of Rocket Raccoon. Starring alongside the film's ensemble cast of Chris Pratt, Zoe Saldaña, Dave Bautista, and Bradley Cooper, he went on to star in various other films in the MCU as the popular character. In this film, Peter Quill (Pratt) and the rest of the Guardians go on the run after they steal a very powerful artefact.
He further reprised the role as Groot in a Disney Plus animated miniseries called I Am Groot, The Guardians of the Galaxy Holiday Special (2022), Guardians of the Galaxy Vol. 3 (2023), and in Avengers: Endgame (2019), which saw the entire ensemble of heroes go up against Thanos. Of course, the film and character easily take a top three spot for being one of Vin Diesel's most iconic (and most adorable) performances.
2. Find Me Guilty (2006)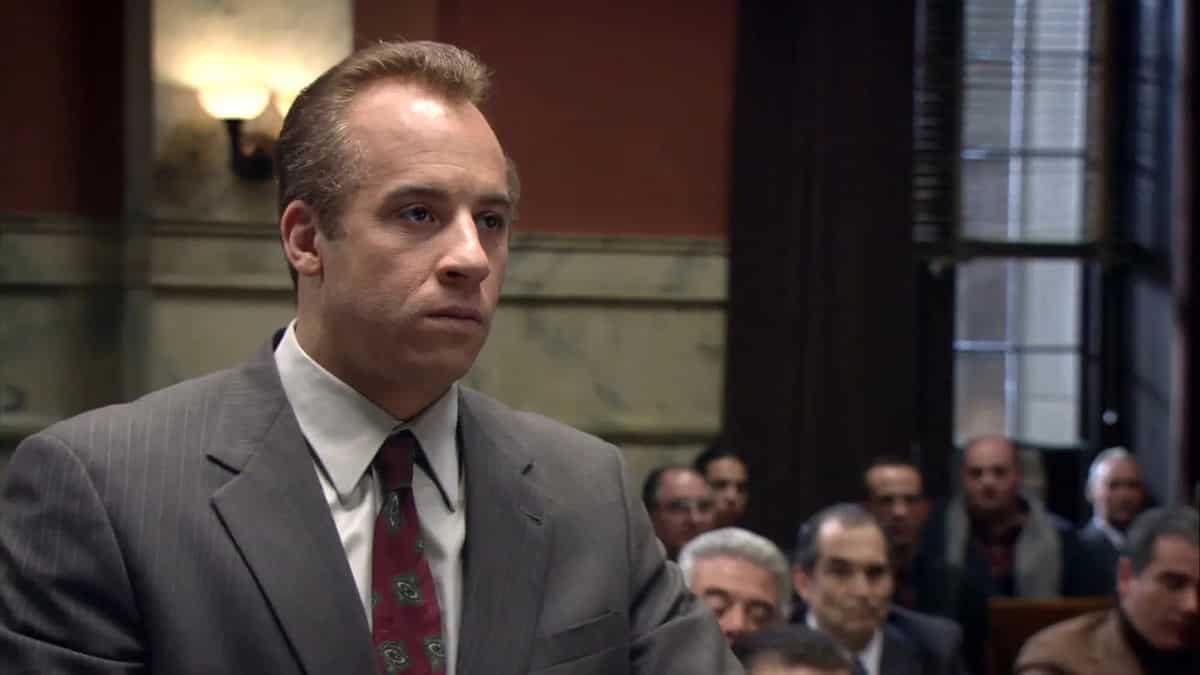 Directed by Sidney Lumet, this courtroom comedy-drama is based on the real-life longest Mafia trial in history. Furthermore, it stars the likes of Peter Dinklage, Linus Roache, Alex Rocco, and Ron Silver. Vin Diesel stars as a titular character, Jackie DiNorscio. Set in the 1980s, Jackie and 19 of his peers have been waiting for their racketeering trial to begin for a year. While out on bail, he is set up by the DEA for a drug sting but gets shot in an unrelated incident.
Of course, he is sentenced to 22 to 30 years in prison but refuses to cooperate with the government. While the movie was criticised for its lengthy run and bad writing, critics praised Vin Diesel's performance. They dubbed it the main highlight of the movie. Unfortunately, the film did not gross much back on its #13 million budget and was considered a box office flop.
1. The Iron Giant (1999)
This animated sci-fi film was a product of Warner Bros Feature Animation and was Brad Bird's directorial debut. Based on Ted Hughes' 1968 novel, The Iron Man, the script was written by Tim McCanlies with Bird's assistance. Of course, the film ended up being a massive success despite Warner Bros' strange marketing efforts. It gained much praise and acclaim, winning various accolades, including nine Annie Awards. Considered one of the greatest films ever made, The Iron Giant unsurprisingly gained a cult following after its home video release.
Vin Diesel stars as the Iron Giant and, in turn, one of the titular characters in the movie. Although he does not speak much, he still received praise for his performance along with the rest of the cast, including Hogarth Hughes' voice actor Eli Marienthal. Overall, this is one of the best roles he has starred in because, let's be honest, how many actors can make you sob like this without saying much?
What do you think is the best Vin Diesel movie of all time?