Vin Diesel has been teasing Riddick 4: Furya for years now. When will the sequel / prequel finally go into production? Well, the fourth film might be coming out sooner than we think.
RELATED: Bloodshot 2: Vin Diesel Confirms He Will Be Returning For A Sequel
With three Riddick movies already under their belt, along with two fairly popular first-person stealth video games, an anime series, a comic book series and now a spinoff show called Merc City (which is currently in development), Riddick has by no means been a critically acclaimed franchise or a blockbuster hit but has a strong fanbase who has maintained an interest in the character, allowing the creative team to expand their horizons and look at creating a fourth instalment to the franchise, Riddick 4: Furya. This might finally explain Riddick's genesis.
Pitch Black (2000) was the first film of the franchise and introduced the original character Riddick, who was a dark and dangerous criminal that was being transported to an off-world prison. While transporting, something goes wrong and the transport aircraft (and all its passengers) find themselves crash landing on a foreign, monster-filled planet. Riddick, a fugitive, comes to the rescue, using his unique skills and abilities to survive until daylight when the planet's monsters go into hiding. Becoming a bit of an anti-hero, the character helps as many others survive as he can. This film quickly built up a cult following for the character.
The Chronicles of Riddick (2004) develops the story of the character further as he ends up fulfilling a prophecy that Lord Marshal, the ruler of the Necromongers, will be killed by a Furyan male. The Necromongers are a fanatic religious group that believes that life is the natural antagonist to the state of the universe and either convert or kill all who stand in their way.
Riddick (2013) sees the titular anti-hero left for dead on a sun-scorched planet, where he must once again survive the onslaught of alien predators. The only way for Riddick to escape is to activate an emergency beacon, but by doing so he alerts mercenaries to his whereabouts. More concerned about the bounty on his head than his safety, Riddick now has the opportunity to escape but must survive the onslaught. There was also an official motion comics trailer for 2013's Riddick – Blindsided. A year after this movie hit theaters, it was announced that the next film was in production, continuing the Riddick universe, but unfortunately, this never happened.
RELATED: Wanted 2: A Sequel To The 2008 Movie Is Still Very Possible
Sneak peek
Development for the project seems to finally be picking up steam. Vin Diesel posted the first update on Riddick 4: Furya that we have seen in years, suggesting that the film has finally moved on to storyboarding, giving fans a small first look at a panel for a storyboard for the film, captioned:
"Finally got a chance to see some of the new Riddick materials that DT sent over. Wow, exciting is an understatement. FURYA! Happy creative Sunday! All love, Always."
The snippet of the storyboard was of Riddick in a space suit sporting a shocked expression, and it says, "Scene 10 – The boy's eyes shine just like Riddick's."
Although it is relatively clear from the title, Riddick 4: Furya, it looks like we are finally going to explore more into the story of the character's origins, as he has been named a Furyan fugitive, but we (and it looks like he is in the same boat with us) know very little about his home world Furya besides that it is a harsh world where only the strongest survive.
RELATED: Real Steel 2: Hugh Jackman Sequel Still Has A Fighting Chance
Riddick 4: Furya Development
The next instalment of the Riddick franchise was first announced in 2014 when Universal Pictures made it clear that they wanted to move forward with a 4th instalment of the sci-fi franchise. 2015 saw Vin Diesel announcing the title of the film as Riddick 4: Furya, and that the film would be an R-rated film. Unfortunately, the title has been stranded in pre-production since then while Vin Diesel was focusing on his other well-known character – Dom Toretto, and the Fast & Furious franchise.
Riddick 4: Furya is still in the very early stages of development and may still be a few years away from release. Vin Diesel is still filming Fast X and has expressed his wish to film it back-to-back with Fast 11, before bringing Dom's Fast Saga to a final close. Filming for Riddick 4: Furya may only commence in early- to mid-2023, slating the new film for a likely 2024 release.
RELATED: 10 Actors Who Always Play the Same Character
Returning Directors, Writers, and Vin Diesel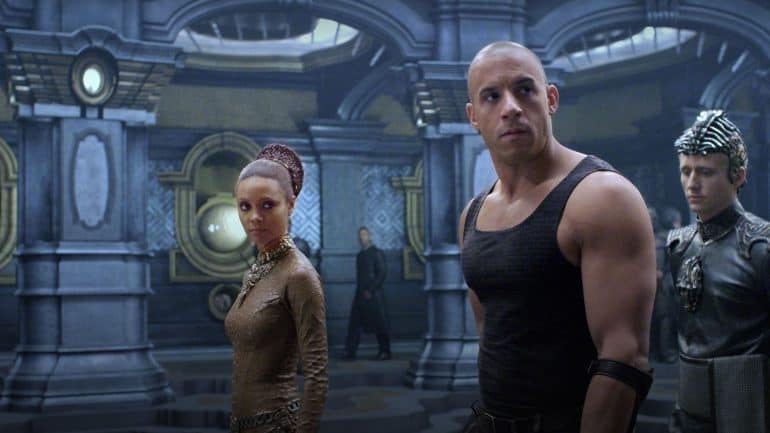 Probably the most obvious returning cast member would be Vin Diesel returning as the titular character, Riddick. The directors and writers on the project have also been confirmed to be the directors and writers who worked on the first three movies: director David Twohy, co-writing alongside Jim and Ken Wheat. The screenplay was supposedly completed in 2021 (even if Diesel had an early draft back in 2019 already). No other casting has commenced, and if it has, it hasn't been made public yet.
Now, finally, after a long wait, the Riddick 4 is finally official. While announcing the project, Twohy had the following to say about the cosmic anti-hero's return, "Our legion of fans have demanded it for years, and now we're finally ready to honour their call-to-action with Riddick: Furya. My collaboration with Vin and One Race has spanned 20 fruitful years, as together we've created three movies, two video games, an anime production, and motion comics for the internet. This new big-screen event will see a return to Riddick's homeworld, where we finally get to explore Riddick's genesis."
Riddick 4: Furya – Everything We Want to See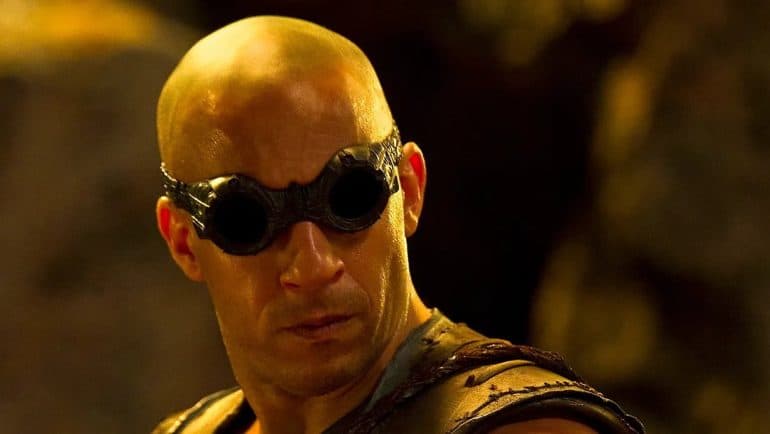 This past decade has been a long and arduous journey for the Riddick franchise. The last time we saw a film in the series was released in 2013, meaning that almost ten years have passed since the first news about a fourth instalment emerged.
As we dig through all the bits and pieces of info courtesy of Vin Diesel and the creative team behind Riddick 4, we somehow know just as little today as we did in 2013. The latest teaser came from Diesel himself: in an Instagram post, the actor published some storyboard pages related to the long-awaited sequel, which means the film might have finally entered the pre-production stages.
In preparation for the (hopefully) inevitable formal announcement of Riddick 4: Furya, it would be great to reflect on the series thus far and everything we hope to see in the dark world of Riddick as we embark on yet another high-octane sci-fi blockbuster.
Return to Form
This might be a controversial subject, but the Riddick franchise has struggled to find its proper tone since the unfortunate PG-13 rating of The Chronicles of Riddick. To this day, the second instalment remains the tamest in the series: a terrible thing, considering it was the movie that turned Pitch Black into the saga we know today.
Vin Diesel has always had a reputation for being a devout fan of the films he stars in. From the Fast and Furious franchise to the xXx trilogy, the man loves his movies and understands what the fans want from these films.
Needless to say, Riddick 4 has to return to the same R-rated format as Pitch Black and Riddick (2013.) Not just for the violence but for the storytelling potential that a mature rating allows, especially in a bleak setting such as Riddick's.
RELATED: Celebrity Gamers: Did You Know That These Celebrities Were Serious Gamers?
Desolate Landscapes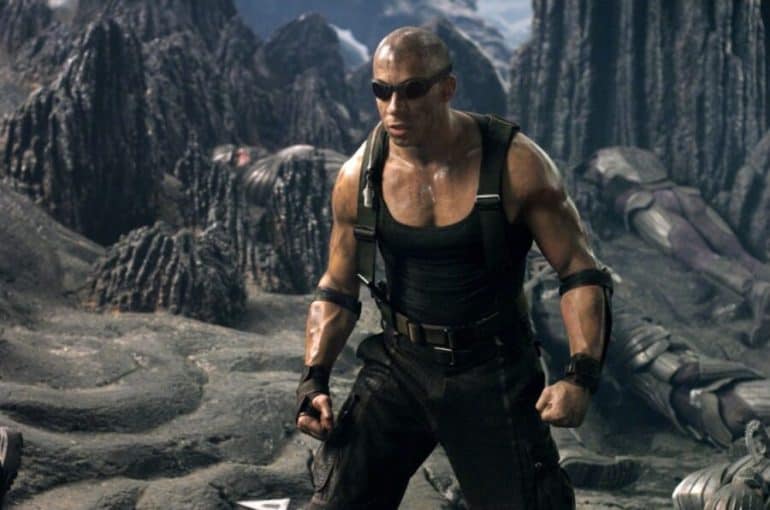 The planet Furya might be one of the coolest settings in any sci-fi franchise. The unique blend of Giger-esque skeletal buildings and the overall spooky atmosphere turns Riddick's homeworld of the Furyans into a place that we'd love to explore more in-depth in Riddick 4.
Considering that most rumours call the upcoming film Riddick 4: Furya, it seems quite likely that Riddick's planet is going to play a pivotal role in the next instalment.
Speaking of cool visuals, a new Riddick sequel should also expand on the mythos behind the Necromonger Empire. This would not only be something that fans of the series' deep mythology would appreciate for lore reasons, but film buffs would also be pretty OK with – mostly because it means we'd get to see more of Karl Urban's Vaako after his "transcendental" moment.
Stylish Action
Visually speaking, the Riddick series has a ton of potential when it comes to crafting some truly breathtaking shots. It's even better when it all comes together, thanks to those awesome action scenes that elevate the series beyond the realm of mere sci-fi drama.
While it might not have been the critics' favourite, The Chronicles of Riddick, even with its PG-13 violence, delivered some astonishing action setpieces that should become the norm in any upcoming Riddick project.
Riddick 4: Furya could also learn a few things from the animated flick The Chronicles of Riddick: Dark Fury. Stylistically, Dark Fury is everything that Riddick fans love about the series. A live-action film with the same stylish direction, using the same gritty and imaginative visual effects, would be a thrill to watch!
RELATED: Interview: South Africa's Goliath Brothers Discuss Working On Bloodshot
While we wait patiently for the next movie, what fresh, new dangers do you think Riddick will have to face in Riddick 4: Furya?