Tony Stark, aka Iron Man, is responsible for creating most of the villains in the MCU, both directly and indirectly. Don't believe us? Read on.
One of the most infamous open secrets about the early stages of the Marvel Cinematic Universe is that everything seems to revolve around Tony Stark. It's no mystery why Disney put him front and centre in most of the early MCU films: if it wasn't for Iron Man, there wouldn't have been a cinematic universe to speak of – at least not as we know it today. But what many fans may be unaware of is how much of a hand the man behind the mask has had in creating some of the most iconic villains in modern cinema history.
In this list, we'll be going over each major MCU villain who is directly or indirectly tied to Iron Man himself, and see which ones he has a direct hand in bringing into existence.
Quentin Beck (Mysterio)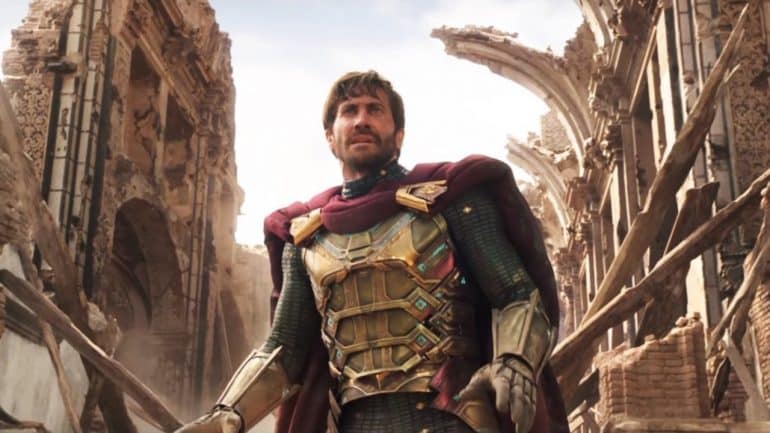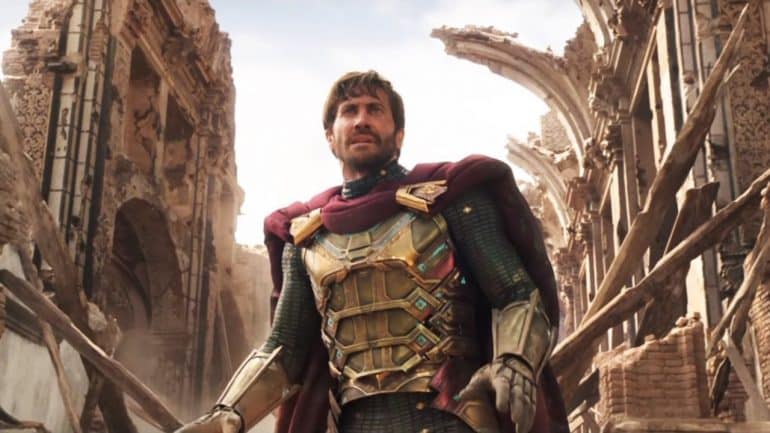 Most of the drama in Spider-Man: Far From Home stems from Peter's fear of not living up to Tony's expectations. His guilt over the death of Iron Man plays a huge part in his character development as well. Also, as we learn in the movie's big plot twist, Tony's shadow still lives on in Mysterio, who is actually Quentin Beck, a disgruntled Stark Industries employee with a thirst for revenge.
Beck was responsible for Stark's innovative holographic technology, but the inventor wasn't all that interested in Beck's life work. Renaming Beck's project as B.A.R.F. was the last nail in the coffin in their relationship, pushing the disgruntled Quentin Beck to become Mysterio. So, Tony Stark is directly responsible for creating this MCU villain.
Aldrich Killian, The Mandarin (Allegedly)
While the real Mandarin, Xu Wenwu, had close to nothing to do with Tony Stark, the entrepreneur was instrumental in the creation of at least two versions of the character in the MCU. One of them was Trevor Slattery, who later turned out to be an impersonator hired by Aldrich Killian, the "real" Mandarin to fool the world by using the Ten Rings as a symbol.
Killian is, perhaps, the most egregious case of Tony's former attitude creating villains in the MCU. The way he treated Killian turned him into a dangerous terrorist that would stop at nothing to perfect the Extremis formula. It was a personal tragedy of revenge and dissatisfaction that served as a proper conclusion to the Iron Man trilogy in the MCU.
Adrian Toomes (Vulture)
It seems like Tony Stark might have been responsible for creating most villains for the MCU version of Spider-Man. Nearly every bad guy Peter Parker has faced in the MCU, with the exception of those from alternate universes, has some form of grudge against Iron Man, and Adrian Toomes is no exception.
Sometime before the events of Spider-Man: Homecoming, Michael Keaton's Toomes worked a profitable cleaning operation clearing all the rubble caused by the Avengers in the Battle of New York. However, a joint venture between Stark Industries and the Federal Government took that from him, forcing him into a life of crime. From that day, Toomes held an intense resentment for the Avengers, and Stark in particular.
Again, Tony Stark is directly responsible for creating this MCU villain.
Justin Hammer and Ivan Vanko (Whiplash)
Iron Man 2 is perhaps one of the most criminally overlooked movies in the entire MCU. It is the only movie in the franchise where Tony Stark goes through a truly dark period that sees him going through his 'Demon in a Bottle' arc from the comics. Alcoholism would never be mentioned in a modern MCU film, but in Iron Man 2, it serves as a pivotal element in Stark's arc, along with his apparently imminent death due to palladium poisoning.
Another reason why the second Iron Man flick is so great is that it shows us two very different Iron Man villains. On one hand, we have Justin Hammer, a military contractor who has a one-sided rivalry with Tony Stark. On the other, there's Ivan Vanko, a man with a much fiercer vendetta not only against Tony, but against the whole Stark lineage.
Vanko develops his own version of the Arc Reactor, using technology that he claims Tony's father stole in the first place. However, while Iron Man might have played a part in the creation of many of the MCU's villains, in Iron Man 2 we can also see how he's capable of creating some heroes as well. War Machine, Rhodes' iron-suited alter ego, comes from this film, becoming a recurring Avenger for the rest of the franchise's history.
Helmut Zemo (Baron Zemo)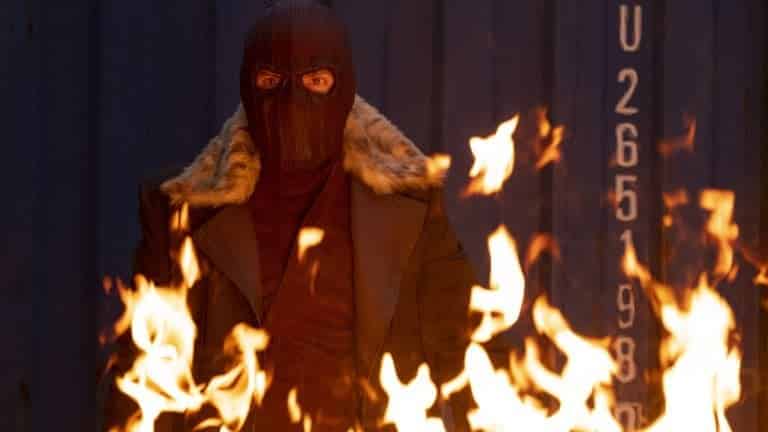 Often regarded as the man who tore the Avengers apart, Zemo might not have been one of the superhero team's mightiest adversaries, but he managed to damage their integrity in ways that not even Thanos was capable of.
Zemo's family was caught in the crossfire between the Avengers and Ultron's forces in the Battle of Sokovia, which led him down a path of vengeance against every superpowered individual in the world. Ultimately, however, Stark is the one responsible for the demise of Zemo's family, having created the maniacal Ultron and failing to control his destructive impulses.
Ultron
Perhaps one of Tony's biggest failures, the Ultron Program was conceived as the ultimate peacekeeping program. Stark had the idea to replace the Avengers with superpowered automatons, but for his plan to work, he would need a bit of extra power in the form of the Mind Stone.
None could have predicted that Ultron would become a genocidal maniac hellbent on eradicating the human race. This battle profoundly affected the credibility of the Avengers for years to come, and the costs of its failure weighed heavily on Tony until his final moments.
Wanda Maximoff (Scarlet Witch)
If there ever was a movie that deserves the 'Snyder Cut' treatment, that would be Avengers: Age of Ultron. While most fans will agree that it is the weakest among the Avengers films, the events that transpire in Age of Ultron had massive repercussions for the rest of the MCU.
The film saw the introduction of Wanda Maximoff, who would go on to become a major player in Phase Four of the MCU. Although her powers were still in their relative infancy, Wanda fostered a deep hatred for Tony Stark since it was a Stark Enterprises-branded missile that took her parents from her.
Not only did Stark indirectly cause Wanda so much pain, but it's also his fault that his brother, Pietro, was killed by Ultron. To make matters even worse, Tony inadvertently created Vision: the only man that Wanda had ever loved.
Though Vision's death in the hands of Thanos was not Tony's fault at all, we can't deny just how pivotal of a role Tony played in creating one of the most powerful villains the MCU has known so far.
Doctor Strange in the Multiverse of Madness proved that Wanda, once she became the Scarlet Witch, has powers that match those of the Infinity Stones, and what she could have done with those powers is something that could have had catastrophic implications for the Marvel Cinematic Universe. And it all began with Tony Stark, as is frequently the case with most of the things that happen in the Marvel Cinematic Universe. Tony Stark is directly related to creating one of the most powerful villains in the MCU.
What do you think, is Tony Stark responsible for creating most of the MCU villains?