Whether it's Wes Anderson's symmetry or Edgar Wright's editing to the beat, every great filmmaker has a signature of their own – something that sets them apart from the other creators and gives a higher meaning to their works. In Christopher Nolan's case, this something happens to be the concept of time itself. No matter if it's a high-concept film like Inception or a superhero movie like The Dark Knight Rises, time plays a pivotal role in each of Nolan's stories.
It might seem like Christopher Nolan chooses the projects he wants to direct based on how much the scripts' have to do with time, but here's the thing: Nolan also co-writes most of his feature films.
Why is it that time is such a prevalent concept throughout Christopher Nolan's filmography?
Why not choose a different abstract concept in each one of his films, like so many other filmmakers have chosen to do in their careers?
The answer might be that Christopher Nolan is not like most filmmakers.
Why is Christopher Nolan Obesessed With Time?
Constant Movement
Christopher Nolan's fascination (and borderline obsession) with time can be seen in every aspect of almost every movie he's ever made. Starting with 2000's Memento, Nolan has been showing his interest in time and humanity's perception of it.
In Memento, the filmmaker uses both colour and black-and-white scenes to represent Guy Pearce's character's altered perception of time. This technique isn't used as a way to make his delusions easier to understand by the audience – on the contrary: Nolan wants us to be as terrified of time as Pearce's character is.
Despite humanity's constant evolution, time remains a terrifying constant: a grim reminder of our mortality, and the final frontier that no living thing can overcome.
"I'm fascinated by the notion that we all feel the passage of time to be unfair to us, and yet, we are all ageing at exactly the same rate." Here, Christopher Nolan lets us see a glimpse of why he's so enamoured with the idea of time – more specifically, how we, as a species, perceive time and its ever-constant flow.
Films like Interstellar offer us the perfect example of how Nolan usually approaches an otherwise standard sci-fi project. Any other filmmaker would have made this film as a story about the human spirit overcoming the boundaries of space, but Nolan choose to add the fourth dimension into the mix.
The moment when Cooper (Matthew McConaughey) finds a device that lets him communicate with his daughter through time and space and also comes to the conclusion that it might have been made by humans in the future, is both fascinating and utterly terrifying.
That's the moment when Interstellar becomes more than a sci-fi movie, becoming an eye-opening look at how minuscule our lifespans are in the grand scheme of things. See, it's not the space that makes the characters feel small, it's the concept of time always looming over every aspect of their lives.
As the saying goes, "time waits for no man." However, that doesn't mean that everyone's perception of time is going to be the same. This is what we know as relativity and is also a concept that seems to fascinate Nolan, with Inception being the best example of that.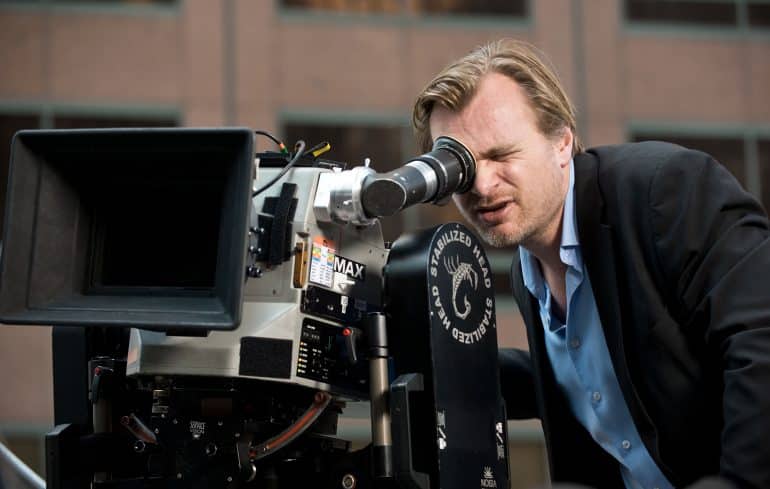 Running Out of It
Since time, or rather the perception of it, is ultimately a human construct, it stands to reason that it must be finite. Time, like all things in life, runs out at some point. This is not only an essential concept in Nolan's filmography, but it's arguably the main idea behind every film.
Movies are but another way for us to capture moments in time. To be invested in a film, the audience must know that there's going to be a moment that concludes whatever they've been watching for the last two hours, as we've become used to the idea that all things come to an end.
However, depending on how good the movie we're watching is, a runtime of two hours can just as easily feel like just half an hour has passed since we entered the cinema. The way we perceive time can be altered by many factors, and that's something Nolan explores in Inception.
What begins as a run-of-the-mill heist flick soon turns into a transcendental exploration of the human psyche – particularly how the concept of time can be moulded by our consciousness.
In the movie, time runs differently depending on which layer of a dream a person is. While this might sound like a splendid concept – living life in a carefree way, entire lifespans going by in a manner of seconds – Nolan is quick to point out how this detachment from time can lead to deadly consequences.
Take for example Mal Cobb (Marion Cotillard), the deceased wife of Leonardo DiCaprio's character. Mal spent so much time living in a dream with her husband, that her perception of reality became warped, leading her to take her life.
What Nolan seems to imply here is that distorting our perception of time leads to a detachment from our sense of reality. In a way, it could be said that Nolan is an ardent defender of time as being the essential component of reality.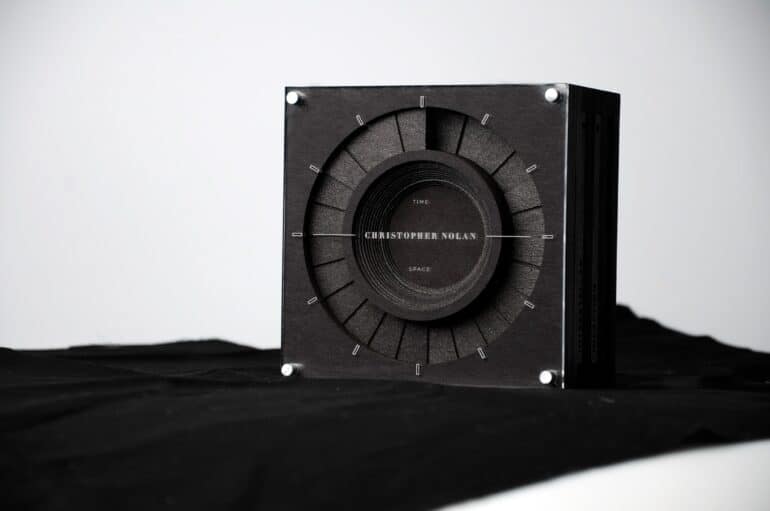 Christopher Nolan's Ideas on Time Are Beyond Fiction
So far, we've only seen examples of Nolan using time in sci-fi-based settings. But, what happens when we take that idea of time being the leading force behind every action and put it into a more realistic setting? We get 2017's epic war film Dunkirk.
Set during the early days of World War II, Dunkirk follows a group of British, Belgian, and French soldiers as they try to evacuate the town of Dunkirk. However, the German forces are much more numerous than they anticipated, leading them to a race against time if they hope to make it out of the town alive.
Again, time, and its constant scarcity, appear front and centre in a Christopher Nolan film. This time, however, there are no sci-fi shenanigans involved, only a group of real-life soldiers coming face to face with the concept of time and mortality: a frightening clash that's at the centre of humanity's struggle with itself.
Despite everything that we've mentioned so far, Christopher Nolan's ideology is not to be afraid of the passage of time, only to be aware of it. Knowing that our time is limited makes us cherish it more: it instils every moment with meaning, as we understand that every moment, good or bad, shall pass.
In the end, Cooper reunites with his daughter, and DiCaprio's character overcomes his fear and obsession with his wife. Most of the boys in Dunkirk make it out alive, facing the future to whatever might await them in the future.
Nolan's obsession with time isn't necessarily a warning, but rather a celebration of our own limited existence. Yes, we are but specks of dust in the grand scheme of time, but we are unrepeatable specks.
As time moves forward and Nolan evolves as a filmmaker, it seems like his ideas and concepts about time and the flow of it become more positive. Considering how humbling these past two years have been for us, I think it's time we all start spending a bit more time reflecting on how we perceive our lives, and what we do with whatever time we're given.
What are your thoughts on Christopher Nolan's obsession with time?