Many people turn to Marvel and DC when they are in the mood for anything superhero related. However, the superhero genre does not end with these American comic books when it comes to the world of animation. In fact, there are many Japanese superhero series with a fresh take centred around an interesting idea. And anime fans will be happy to know that there is plenty of superhero anime series that break the bounds of Western culture. While telling an original story, they touch on important themes that allow for entertainment that can withstand the test of time. So, what are some of the best anime from the superhero subgenre?
RELATED: These Are the Top 13 Best Anime Games of All Time
Since many anime series involve intense action sequences, special powers, and a bunch of forces of evil, it can be challenging to decide which animated series to include on this list. Therefore, we will determine what the best superhero anime of all time is by looking at the series' main character/s and what they use their extraordinary powers for. Do they use their abilities to help others and/or protect the planet? Even if they do not see themselves as heroes, do they care about the good of humanity or the people around them?
So, without further do, let's dive right in and see what the best superhero anime of all time is.
14. Guyver: The Bioboosted Armour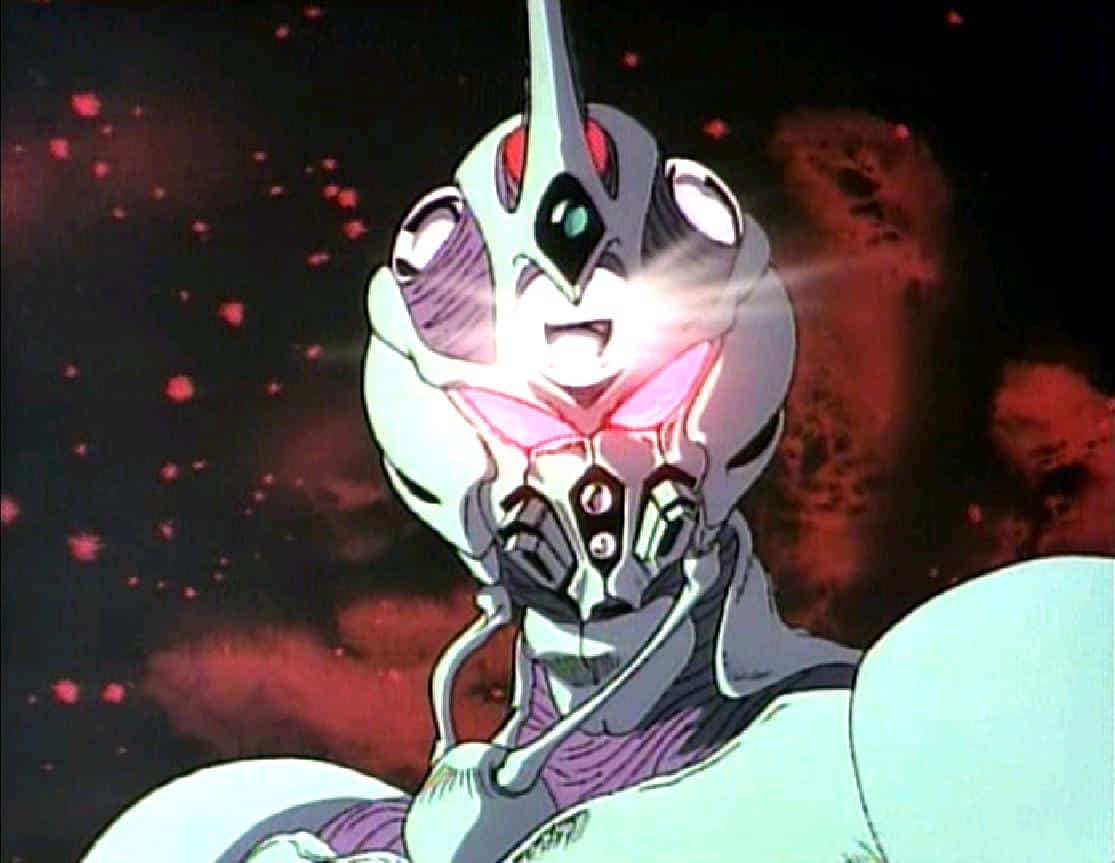 This 12-episode long anime is a remake of the 1989 12-part OVA series, The Guyver: Bio-Booster Armor. However, both are based on Yoshiki Takaya's Bio Booster Armor Guyver manga series. The show follows two high school students, Shō Fukamachi and Tetsurō Segawa, as they stumble upon a biologically engineered super armour. When Shō accidentally activates it, the armour merges with him, giving him superhuman abilities while arming him with deadly weapons and turning him into a Guyver.
Of course, this does not come without consequences. The Chronos Corporation was responsible for creating the armour suit and desperately pursues Shō in hopes of either recruiting him or retrieving the suit from his body. They send enemies after Shō and his friends, and he must actively fight them off to keep everyone safe. The series sports many memorable characters, a great story and impressive animation for its time. Superhero fans will have a field day with this title.
13. Devilman Crybaby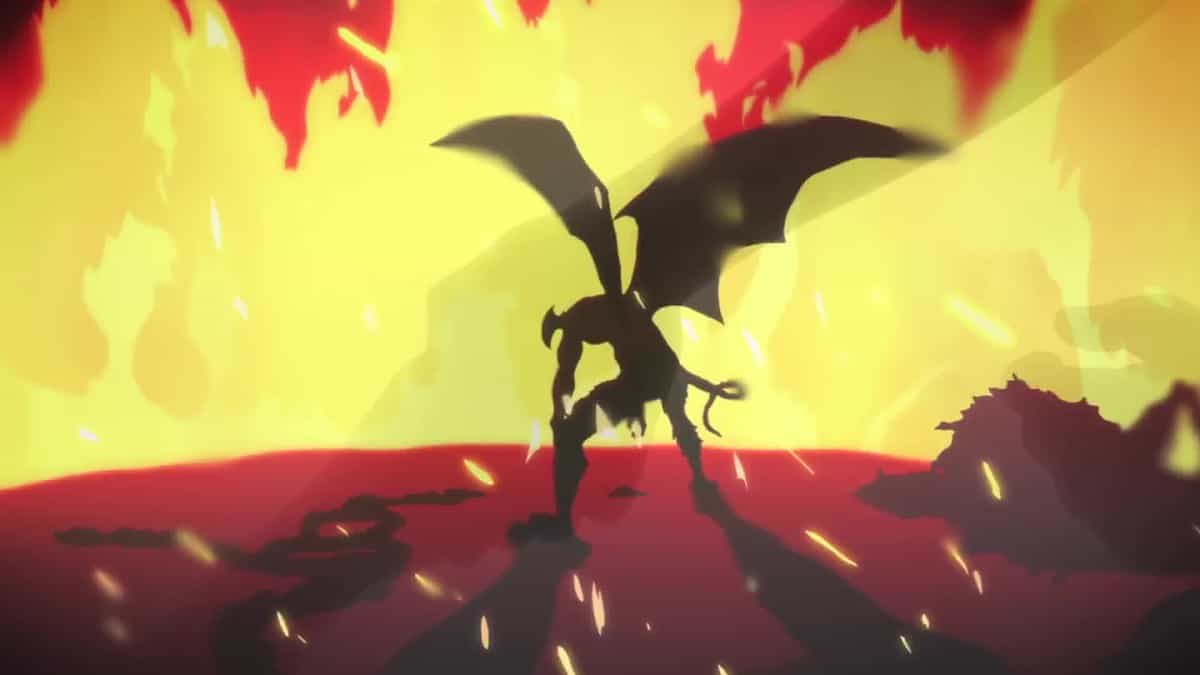 Despite having one of the bleakest endings in anime history, Devilman Crybaby is an excellent example of what anime superheroes look like. Based on the manga series Devilman by Go Nagai, we follow a young man named Akira Fudo, a high school student living in a world where demons live in the shadows. When his childhood friend, Ryo Asuka, takes Akira to an underground nightclub where demons party with humans, our protagonist is attacked by an entity named Amon.
​Because Akira's will is stronger, he takes over Amon's demon form and slaughters all the demons, saving Ryo's life in return. He gains the supernatural abilities of the demon and protects humanity from other dangerous devils and then, eventually, from his own friend. With some intense fight scenes, a unique animation style and zero filler episodes, it is with good reason this TV show made it onto this list.
It is worth mentioning, however, that this show contains very mature scenes and does not hold back on its vulgarity. Furthermore, it explores aspects of religion but is still a perfect watch for horror, action, and dark fantasy fans.
RELATED: Top 25 Best Sci-Fi Anime of All Time
12. The Disastrous Life of Saiki K.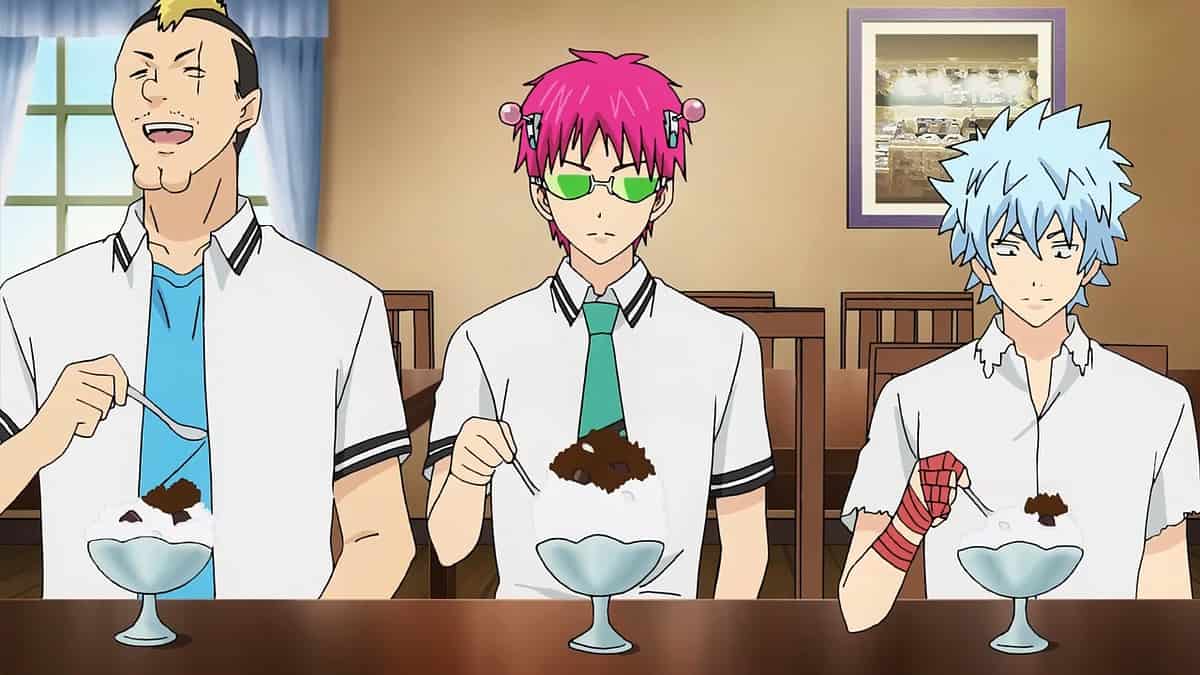 Based on Shūichi Asō's Japanese manga series, this anime is easily one of the most entertaining entries on this list. This colourful anime takes place in a modern setting wherein we follow our main character, Kusuo Saiki, a high school boy born with many superpowers. As you can imagine, having this much power makes his life incredibly difficult, as he can read everyone's minds around him and control the weather. In fact, he can even change the weather and alter reality if he wishes to do so.
Despite wanting to be left alone, many of his classmates consider him a close friend. And even though he tries to hide his feelings (and abilities) from them, he saves his friends and the world on multiple occasions. While there are not many action sequences in this series, it follows Saiki and his friends as they get dragged into one bizarre adventure after another, each where he ends up saving the day. This show is another must-watch if you want to see someone saving the world behind the scenes.
​11. A Certain Scientific Railgun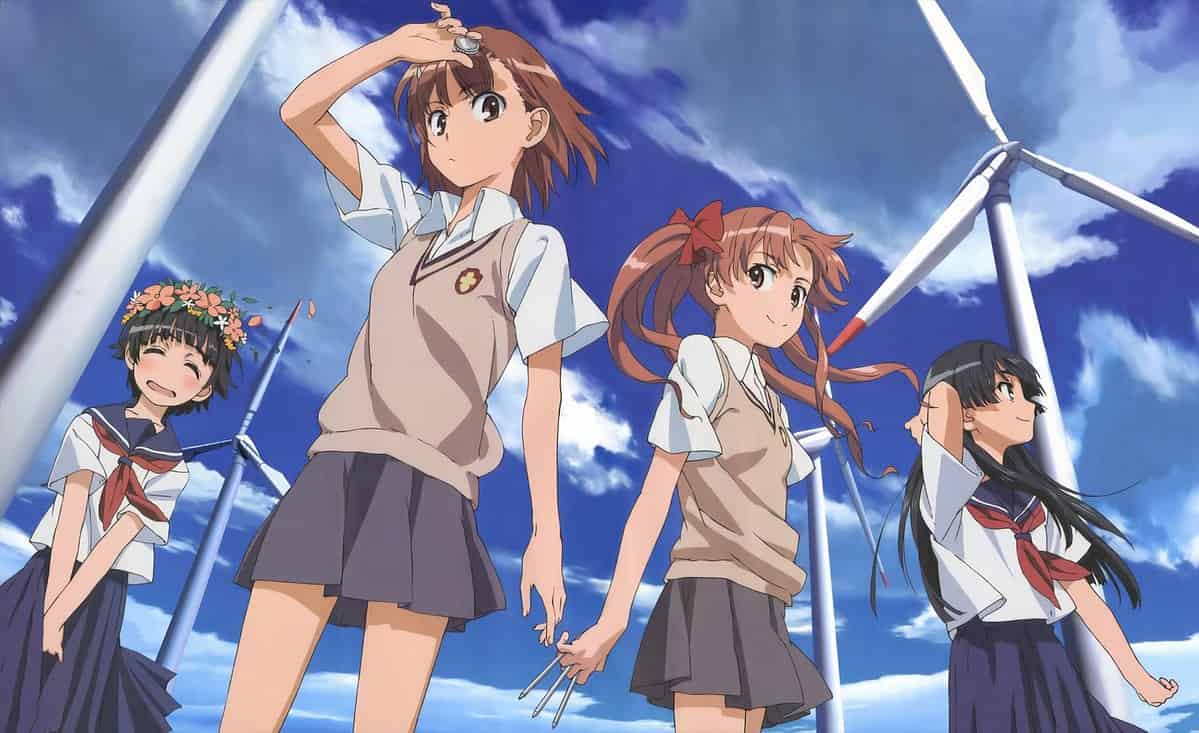 ​This show is a spin-off to Kazuma Kamachi's light novel series, A Certain Magical Index, taking place before the events of the novels. With a futuristic setting, we follow a high school girl named Mikoto Misaka, who lives in Academy City, where 80% of the population comprises students. All of these students are espers who possess unique superhuman abilities, and Mikoto is a prodigy who has the ability to control electricity.
She is one of seven espers who have been given the highest rank in the academy, Level 5. We follow Mikoto and her friends, Kuroko Shirai, Kazari Uiharu, and Ruiko Saten, who help protect the world against supernatural threats. In the process, they uncover a conspiracy dangerous enough to destroy the world. This series blends science fiction and supernatural elements to give a subtle superhero show about teens saving the world in the shadows. From the unique character designs to the compelling plot and thrilling action sequences, this is a great example of what superheroes usually look like in the world of anime.
10. Puella Magi Madoka Magica
Despite appearing light and fluffy on the surface, this anime series is the opposite of what one would expect from the Magical Girl anime subgenre. In fact, this anime is not traditionally considered a superhero series but rather a dark fantasy psychological thriller that explores the flawed nature of each character. Nevertheless, this anime was a huge success, winning multiple awards for its misleading take on the cutesy subgenre. We follow the story of middle school girls led by Madoka Kaname, who make contracts with a supernatural entity that appears as a cat-like creature called Kyubey.
In exchange, they will gain magical abilities but must fight witches to protect humanity. A dark-haired girl named Homura Akemi tries to stop Madoka from making a contract with this creature but does not provide a reason for it. What's great about this anime is that it does not follow the conventional elements of a superhero story. In fact, despite our protagonists fighting to save humanity, they are not portrayed as heroes but rather as flawed individuals who must deal with their new realities. It is easy to see this series as a superhero anime when looking at the plot, but be warned that it takes a dark turn when you least expect it.
RELATED: 15 Great Anime That Never Got a Second Season
9. Powerpuff Girls Z
Since Powerpuff Girls has been a large part of many people's childhood, anime fans will be excited to find that there has been a reimagining of the popular Cartoon Network series in Japan. Having aired on TV Tokyo between 2006 and 2007, this show follows the lives of three 13-year-old girls, Momoko Akatsutsumi, Miyako Gōtokuji, and Kaoru Matsubara (the Japanese equivalent of Blossom, Bubbles and Buttercup), as they gain superpowers after scientist, Professor Utonium's experiment goes wrong.
As a result, the girls fight crime as Hyper Blossom, Rolling Bubbles, and Powered Buttercup, going by the name of Powerpuff Girls Z in Tokyo City (or Townsville if you are watching the English dub). The girls each receive a special weapon and defend the city with the help of the Professor and his son, Ken Kitazawa, Mayor Mayer and his assistant, Ms Bellum, and Ken's dog, Peach.
We see the return of popular villains such as Mojo Jojo and a new unique character design for each Powerpuff Girl. Not only that, but we get an adorable anime-girl transformation sequence each time the girls power up. Although this show is more on the Shoujo art style, it does not disappoint in terms of action, humour, and heart. Who needs Peter Parker when you can have the Powerpuff Girls come to your aid?
8. Tokyo Mew Mew
Based on Reiko Yoshida's manga series of the same name, Tokyo Mew Mew is another anime from the Magical Girl subgenre that gives us an unexpected tie into the superhero genre. We follow our main character, Ichigo Momomiya, an adorably clumsy girl who scores a date with her crush, Masaya Aoyama. Of course, she expected a more romantic ending to their outing than her falling asleep and having a vision of a cat entering her body. When she begins displaying cat-like behaviour, she starts questioning what is happening. Upon being attacked by a monster, she quickly realises she can transform into a cat-eared magical girl version of herself called Mew Ichigo.
It is soon revealed that she was injected with the DNA of a cat by two researchers who want to turn her into a hero. As such, she joins the Mew Squad, which consists of four other girls just like her and becomes a superhero. The Mew Squad is expected to use their new-found magical girl abilities to fight against aliens that attack Earth as the planet's line of defence. Unfortunately, although this sounds like a fun watch, the use of magic is portrayed more as a curse than a blessing. And this is alongside the unbridled pressure these teenage heroes must endure saving the world.
7. Astro Boy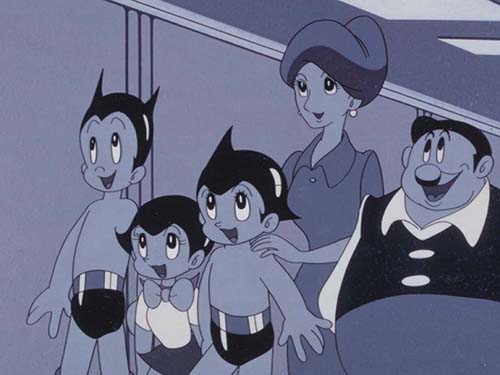 Although the Astro Boy story has multiple iterations, none beat the black-and-white 1963 tv series. Based on the 1952 manga of the same name by the God of Manga, Osamu Tezuka, the tv series was the first of its kind to kickstart the anime genre with its unique aesthetic. Set in 2013, we see a scientist from the Ministry of Science's Department of Precision Machinery lose his son named Tobio to a car accident. Replacing the role of Dr Tenma from the manga series, this scientist creates a robot in his son's image, which we later come to know as Atom. However, the scientist realises the robot will never grow and, in a fit of rage, sells Atom to the circus despite it being more advanced than anyone has previously seen.
After being subjected to harsh, inhumane treatment in the circus, Atom runs into the kind-hearted Professor Ochanomizu, who adopts him and becomes a surrogate father to him. From here, he encourages Atom to use his power for good. Atom does so by actively fighting against evil to protect humanity despite being treated so harshly by most of the ones he has encountered so far. We get to explore what it means to be a human through the eyes of Atom and the importance of compassion and justice in this world.
6. Sailor Moon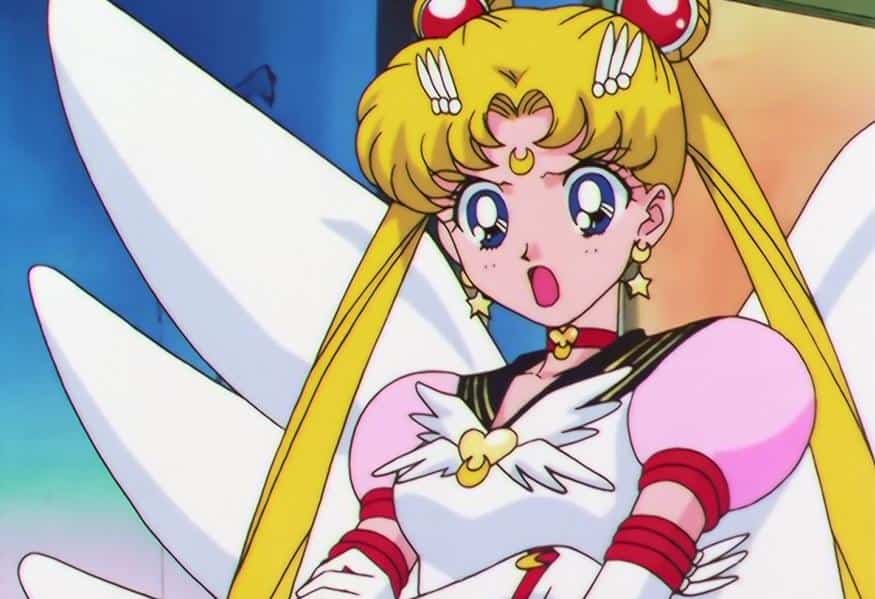 We could not possibly create a list of the best superhero anime without including the iconic OG superhero series Sailor Moon. Based on Naoko Takeuchi's manga series of the same name, we follow our immature middle school protagonist, Usagi Tsukino. She is given the special ability to transform into the Pretty Soldier and gathers other magical girls known as Sailor Soldiers to help her defend Earth. They must team up and fight against various evil forces that want to endanger humanity and the planet. The series explores some heavy themes outside its pretty animation style and fantastic action sequences.
For example, we see Usagi's journey as she transitions from an emotional middle schooler to a mature and responsible young adult. Furthermore, the series focuses on a group of strong female characters which was rare to see in the superhero genre in the early 90s. Not only is this one of the OGs on this list, but it is very inspirational to young women everywhere, still holding up in modern times. With a series of intense battles and fantastic action sequences, this anime is a must-see for fans of the superhero genre.
RELATED: Top 20 Worst Anime Ever Made Ranked
5. One Punch Man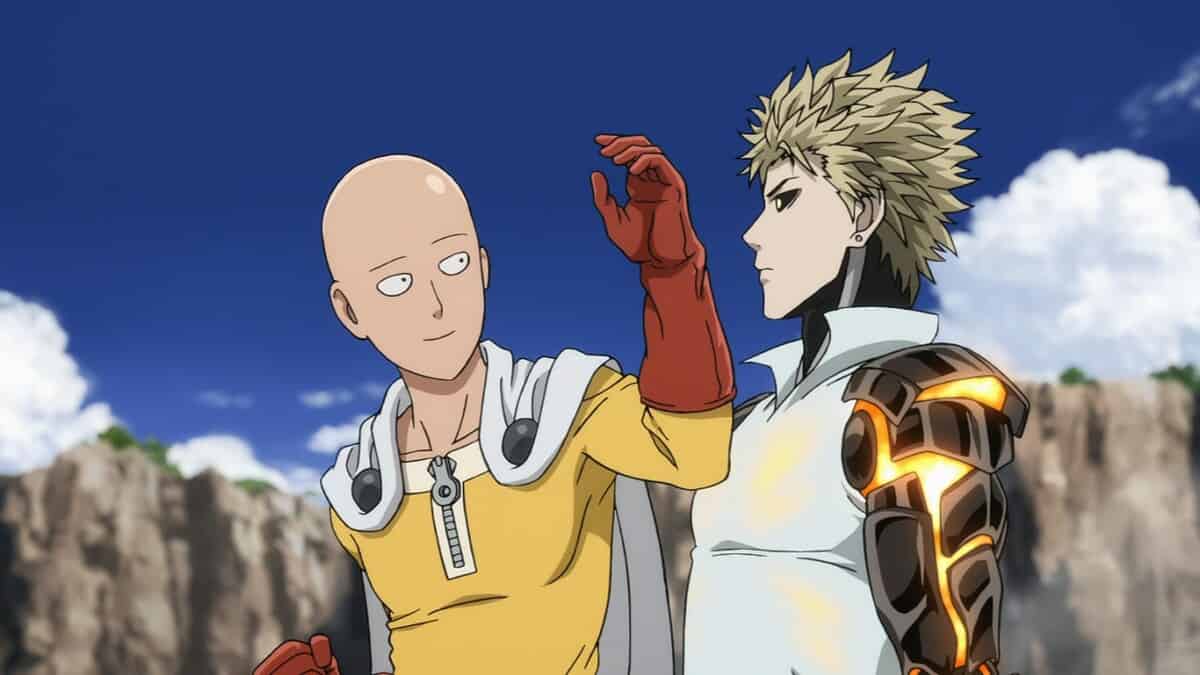 Is there a better way to kick off the top five of this list than with the satirical One Punch Man? Based on the manga series by One (Tomohiro), this masterpiece of an anime takes a deep delve into what a hero society would look like. We follow our protagonist, Saitama, who is so powerful he can beat any opponent with a single punch. However, he spirals into a depression upon realising he is too strong and struggles to find a worthy opponent to challenge him. With the perfect blend of action and comedy, Saitama gets roped into being the mentor of half-cyborg Genos and then eventually joins the Hero Association to gain some exposure.
While Genos, who is much weaker than Saitama, becomes an S-Class hero (one of the highest ranks in the Association), Saitama ends up in a low C-Class. He remains unnoticed and unrecognised for his heroic actions despite saving the planet countless times. The story explores our bald-headed hero's efforts to gain recognition, trying to find a worthy opponent and the relationships he forms with the people he meets along the way. With only two seasons out so far, anime fans are (im)patiently waiting to see more of the Caped Baldy (yes, that is his assigned hero name in the series).
4. Samurai Flamenco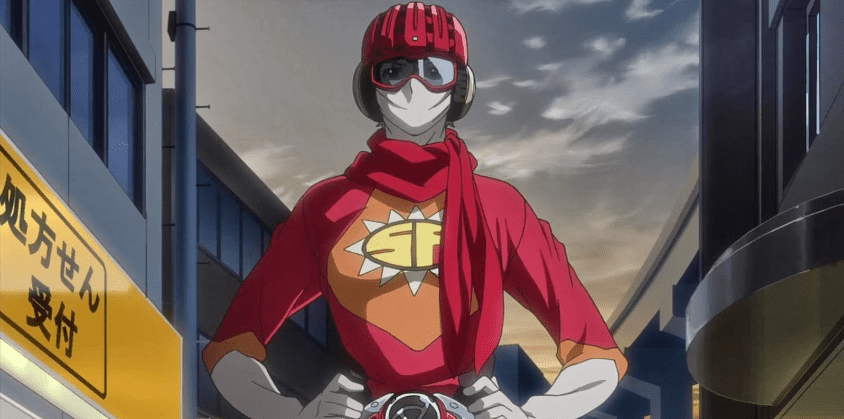 Have you ever dreamt of being a superhero, but you don't have any superpowers? Well, that is precisely the case for male model Masayoshi Hazama, who decides he is going to pursue his dream regardless of this fact. Masayoshi chooses to pursue modelling during the day and fight crime at night under the Samurai Flamenco alias. So naturally, he is terrible at being a superhero initially, constantly getting beat up by the criminals he pursues and being dubbed a 'creep' by bystanders.
He becomes better at hand-to-hand combat, meeting people who begin to support his desire to fight crime. When he is given weapons disguised as stationery supplies by Jun Harazuka, his ability to fight crime increases tenfold. The young hero explores the true meaning of justice and what being a hero really is, making for an inspirational, original show that will impress fans of the superhero sub-genre. We get to see all the traditional elements of a superhero origin story, including Masayoshi's discovery that his parents were murdered by a robber when he was younger (we are looking at you, Batman).
3. Heroman
Stan Lee not only had his hand in creating American superheroes but also the creation of the Japanese anime and manga series Heroman. The series aired on TV Tokyo in 2010, with the premise of a "new 21st-century hero" hatched by Stan Lee. The plot follows an orphaned American boy named Joey who lives with his grandmother. While attending school, Joey works at a restaurant on the West Coast of Center City and dreams of owning one of the latest trending toy robots, Heybo's. But, of course, Joey cannot afford such an extravagant toy but desperately wants one so he can become a hero.
Things kick off when Joey stumbles upon a broken Heybo on his way home from school. He renames the bot Heroman but is unable to get it to work. That is until his friend Lina is in trouble, and a lightning bolt strikes the toy. It turns into a giant robot he uses to save her and, eventually, the world. As the Skrugg, weird insectoid aliens, invade Earth, Joey and Heroman end up being the planet's last line of defence. The series explores Joey's transition into becoming a hero and the complexities of a job such as this.
RELATED: Top 10 Most Powerful Characters in Hunter x Hunter
2. Tiger & Bunny
This anime series undoubtedly deserves its spot in second place as it deeply delves into the complexities and challenges of being a hero alongside their personal struggles. The series was greatly praised for its visuals, strong character development, and portrayals of superheroes. Set in a futuristic city where people with superhuman abilities known as NEXT (Noted Entities with eXtraordinary Talents) started appearing, many of them decided to become superheroes. As a result, they are sponsored by large corporate companies and earn points for each heroic feat they have accomplished, all of which is broadcast on a popular TV show called 'Hero TV'. The hero with the most points is crowned as 'The King of Heroes'.
We follow an older veteran hero, Kotetsu T. Kaburagi, who goes by the hero name Wild Tiger as he is assigned a new partner, Barnaby Brooks, Jr. Despite both heroes having the same superpower, their views on how heroes should operate differ significantly. The overarching narrative focuses on Barnaby and the murder of his parents.
He and Wild Tiger try to find the culprits for the show's first half; however, we get a villain-of-the-week structure that runs alongside the main plot. With a unique blend of realism and fantasy, the show delivers beautiful animation with a compelling storyline that certainly makes for a gem on the small screen. Bandai Namco Pictures released a second season of Tiger & Bunny on Netflix in April 2022 for fans who would like to see more of the show.
1. My Hero Academia
Of course, this anime made it to the number-one spot. And honestly, before season 6, it might have been bumped down to the second place. However, despite the major flaws within seasons 4 and 5 of the show, My Hero Academia gives viewers an in-depth view of what it means to be a superhero. Not only do we get to see the ugly underbelly of being a hero, but we also experience the brutal nature of how the public's view of things can significantly change things. The show does not hold back on its brutality and gives us some of the best action sequences seen on screen in recent years. Regarding the world of superheroes, My Hero Academia is the go-to for both anime and superhero fans.
The plot follows our quirkless main character, Izuku Midoriya, and his seemingly hopeless dream to become the greatest hero, like his icon, All Might. Despite being powerless, he still pursues his dreams relentlessly, catching the eye of none other than the Number One hero and his role model, All Might. Finally, Midoriya is given a real chance to achieve his dreams when All Might offer the protagonist the opportunity to become his successor, taking on his extraordinary power called One for All. In addition, the hero helps Midoriya gain access to the prestigious hero academy that trains its students to become Pro Heroes, U.A. High School.
We see a colourful world filled with unique character designs and action sequences styled after comic book art. Furthermore, the series focuses on more than just Midoryia, looking at the struggles of the Pro Heroes of this world and exploring the backgrounds of the series' villains. In addition, there are impressive world-building, deep delves into heavy themes such as bullying, trauma, and societal pressures, and finally, an entertaining story that will keep you on the edge of your seat.
RELATED: The 21 Best & Most Anticipated Anime to Stream in 2023
What is your favourite superhero anime?