In 2015, Supermassive Games' Until Dawn received rave reviews when it was released on the PlayStation 4. Critics called it "compelling", "a terrifying experience" and praised the cast's performances, especially Peter Stormare as therapist Dr Hill. With The Quarry (now published by 2K Games and released on PC, PlayStation 4, PlayStation 5, Xbox One and Xbox Series X and Series S), the studio hopes to capture the same magic by continuing the well-received formula of its beloved horror game.
Described as a spiritual successor to the 2015 interactive drama horror video game, the story follows an entirely new bunch of teenagers (9 very different personalities and genre archetypes) stranded alone in the middle of the woods, again.
After a mysterious prologue, the game's first act introduces us to the key characters (seven camp counsellors) on the last day of their summer camp. Abigail "Abi" Blyg (Ariel Winter), Dylan Lenivy (Miles Robbins), Emma Mountebank (Halston Sage), Kaitlyn Ka (Brenda Song), Nicholas "Nick" Furcillo (Evan Evagora), and Ryan Erzahler (Justice Smith) are preparing to leave when their car is sabotaged by Jacob Custos (Zach Tinker), who hopes to spend one last night alone with his crush. The camp's owner, Chris Hackett (David Arquette), however, is adamant that they leave as quickly as they can. He's definitely hiding something major when he warns the group to stay inside no matter what.
Naturally, they don't. And what should have been a night of fun around a bonfire turns into a deadly and dangerous fight for survival.
Inspired By Your Favourites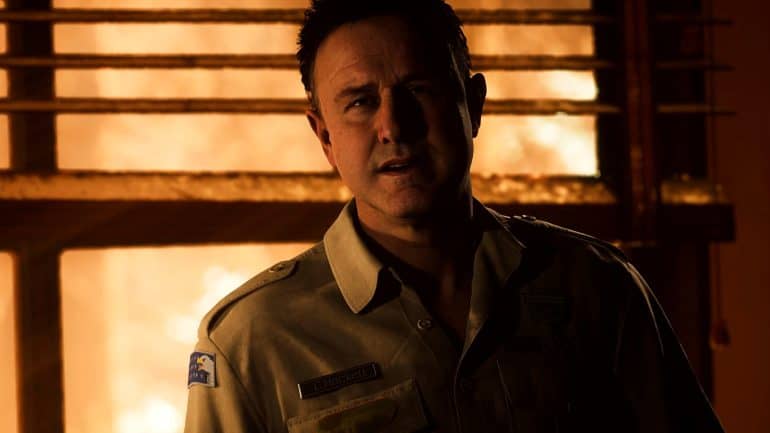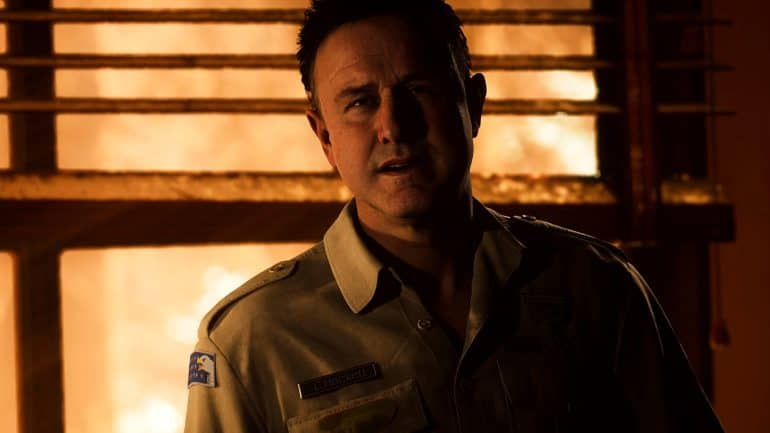 Those who enjoy horror films will be familiar with the setting: creepy location, creepy characters, and creepy situations. Perhaps the biggest drawcard to The Quarry is that the entire setup feels and looks exactly like your conventional horror movie, except now you're in the middle of the action — controlling their every move by button mashing and completing quick-time events.
In other words, it's now your decision whether or not your character decides to randomly take shower alone in the middle of a nightmarish situation. It's up to you to make sure they don't trip and fall while being chased by an evil villain. It's up to you to play nice with the rest of the team or split them up for the killer to pick off one by one.
It's very Friday the 13th meets The Texas Chainsaw Massacre meets The Hills Have Eyes.
Like Supermassive Games' previous interactive titles, The Quarry has various endings (186 different outcomes apparently) — with different decisions altering character development and the game's plot. Make a wrong move in the 10 hours of gameplay and your character could have an early death. Play smart and you could see the entire squad survive the night.
The Quarry Is More Than Just Another Horror Game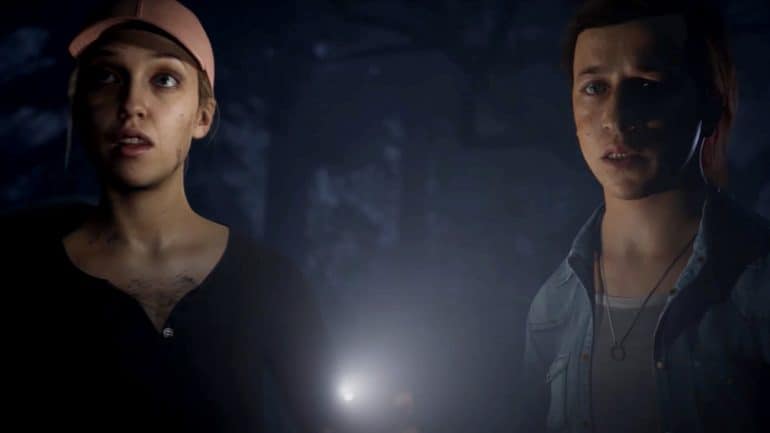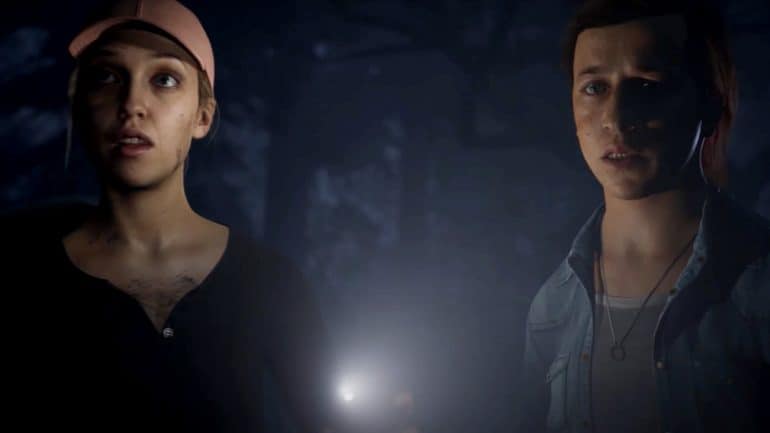 The Quarry sells itself as an experience more than a game. That becomes clear when you consider some of the other game modes. Movie mode essentially turns the game into a really great Netflix horror film — where you have a few options (Everyone Lives, Everyone Dies, Director's Chair, and Gorefest). Then there's multiplayer mode, which allows you to play with friends — either by passing the controller (Local Co-Op) or online (which arrives in July).
Death is also not necessarily final this time either. The developers have cleverly added an option where you can rewind and redo a choice/path. This is limited to a maximum of three choices, however.
And it's all brought together with stunning cinematography, acting and a haunting premise filled with mystery. The Quarry is great at building suspense and is actually fun to play through — which wasn't always the case with The Dark Pictures Anthology series.
Unfortunately, there are some pacing issues here and there, and there are times I wish I could have had even more control of the characters. Allowing players to jump, run and move more fluently would have corrected a lot of the flaws. I'm also not 100% sold on the idea of letting players see a possible future (via tarot card reading). For me, personally, it ruined a lot of the surprises.
Questions & Answers
Is it better than Until Dawn? No.
But is it a worthy sequel? Yes.
Will fans of the series approve? Yes.
Is it really scary? In parts, yes.
Wait, is that Sam Raimi? No, it's his brother, Ted Raimi.
Will horror game fans love The Quarry? Hell yes.
The Review
The Quarry
The Quarry is another successful Supermassive horror game. You'll find more of what you loved about Until Dawn here.
PROS
Great atmosphere
Interesting characters
Layered story
Creates a lot of tension
Multiple paths & endings = Great replay value
CONS
Moving around can be frustrating
Until Dawn is still tops
Review Breakdown
Gameplay

0%

Graphics

0%

Replay Value

0%

Sound and Music

0%

Story

0%