Most people that have seen M. Night Shyamalan films have some sort of strong opinion of them. Love them or hate them, Shyamalan has a talent for evoking a reaction from his audiences; whether that reaction is favourable or not is something that seems hopelessly beyond his control, however.
His filmmaking style has been heavily criticised for his tendency to deliver some unearned and unconvincing plot twists, but there's so much more to Night's style than just pure shock and awe.
Recently, the director has been trying to distance himself from his trademark bait-and-switch style and into a more traditional filmmaking territory with movies like Split and Glass. However, what makes his movies stand out from the rest still remains in these two films, and we'd dare to guess that it will also be present in his upcoming surreal thriller, Old.
Caught in a Loop
There's some irony to be found in the fact that the only actually surprising twist left in an M. Night Shyamalan film is when there are no plot twists. As audiences, we've come to find his name to be synonymous with "unexpected" plot twists that change the meaning of the whole film. If it worked in The Sixth Sense, why wouldn't it work in any of his subsequent movies?
The answer is quite simple: a plot twist, by definition, only works when no one can see it coming. Since everyone goes into a Shyamalan film expecting some kind of turn of events at the eleventh hour, the novelty and surprise factors are almost non-existent.
Much like Tim Burton, Shyamalan seems to be trapped by what audiences expect of his directing style. That might be the reason why he's tried to stray from his usual narrative structure, with some mixed results.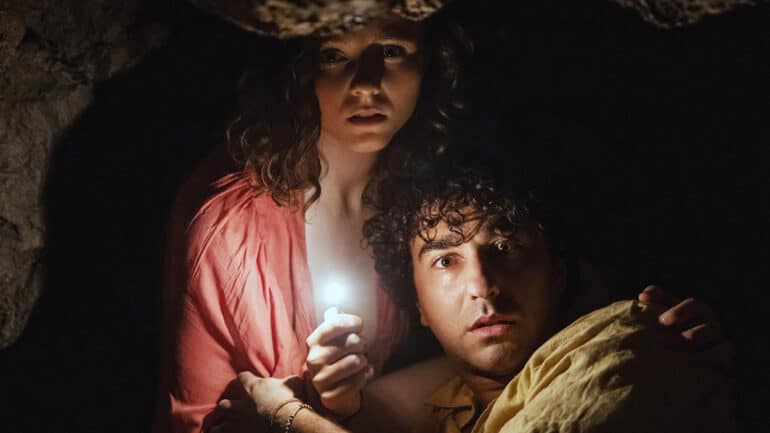 The Shyamalan Cinematic Universe
If you've been to a movie theatre in the past decade or so, you'd undoubtedly noticed that the Marvel Cinematic Universe has an iron grip on the international box office. Considering how well superhero films perform with audiences, it's no surprise that Shyamalan would try his hand at the genre. Heck, he had directed Unbreakable – one of the finest superhero films there is – eight years before the first Iron Man film kickstarted the whole MCU.
Looking to expand his superhero universe, Shyamalan directed Split, an impressively good horror thriller that aimed at giving the hero from Unbreakable another superpowered villain to fight.
Split is one of Shyamalan's best films, but he completely dropped the ball with Glass. The lousy conclusion to the Unbreakable saga throws the series' character development and world-building out the window. It is also guilty of one of Shyamalan's guilty pleasures: self-insert dialogues.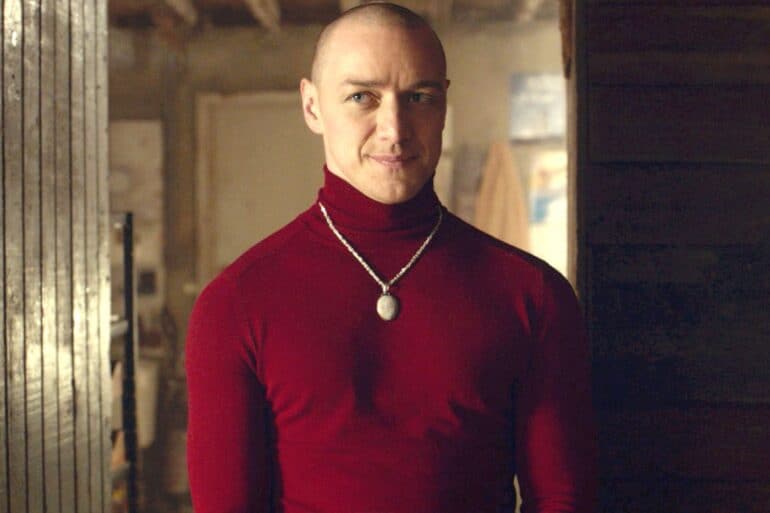 Robotic Voices
Normal people simply are not normal in an M. Night Shyamalan film. His characters are some of the most fascinating examples of a writer speaking through his creations that we've ever seen. Granted, we've seen some of Hollywood's most renowned filmmakers who are also guilty of this (we're looking at you, Tarantino,) but there's something particularly robotic about the way Shyamalan's characters talk that is just impossible to understand.
Every character in his movies talks just like a Hollywood screenwriter, even young kids. They're always ready to deliver a speech, even if all they're doing is ordering a pizza. While this cheesy approach to dialogue can be entertaining to some, it does wonders to ruin the tension of otherwise suspenseful thrillers.
As we said before: love him or hate him, it's almost impossible to watch a Shyamalan film and remain entirely neutral. Likewise, it's impossible to separate the artist from his work in the case of M. Night Shyamalan. So, perhaps the best we can do is just to enjoy his peculiar understanding of the world, and pretend to be surprised the next time he delivers one of his famous plot twists.
Tell us, do you enjoy M. Night Shyamalan films?