When it comes to cinema, few experiences parallel the allure of a film that twists one's cognition. If you're on a quest to find the best mind-bending movies, you've come to the right place. Let's take a look at classic films that made us gasp in shock and awe in wonder.
RELATED: The 14 Best Sci-Fi Movies of All Time
Not all mind-bending movies are horror movies, so if you don't want to watch anything too terrifying, there are other options on this list. However, fair warning, these movies can be pretty confusing at times.
18. The Dinner Party (2020)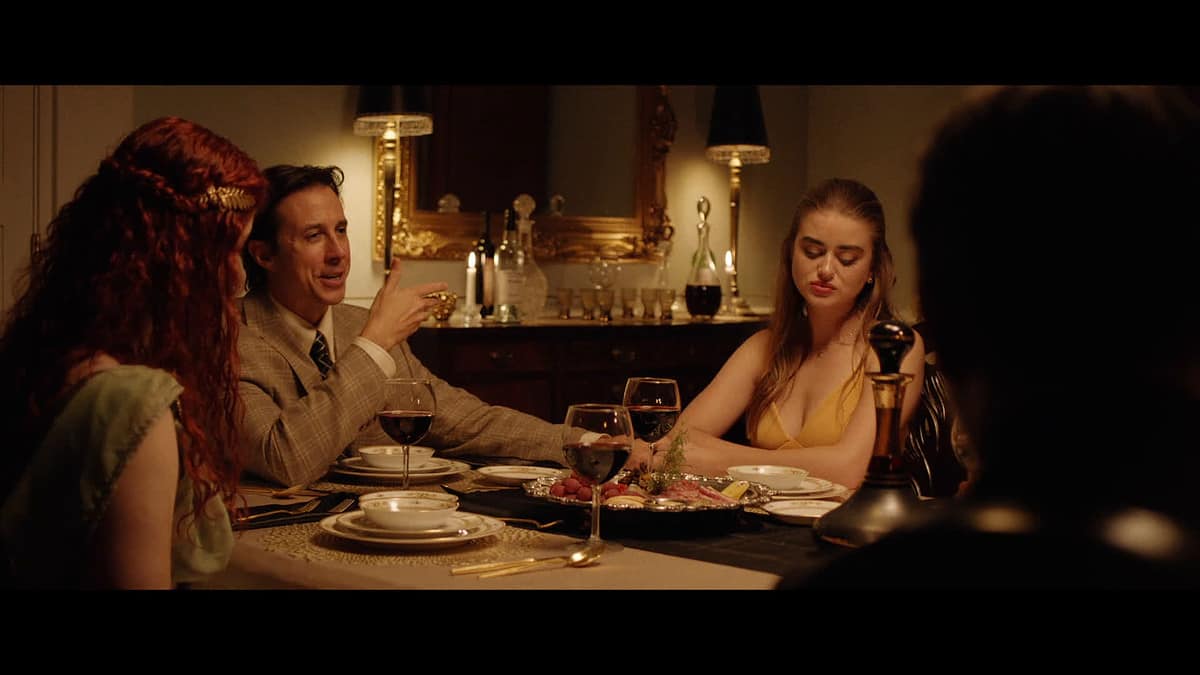 This thrilling horror story was written and directed by Miles Doleac with the help of writer Michael Donovan Horn.
Jeff (Mike Mayhall) is a budding playwright with more confidence to get his career off the ground. He starts by attending a fancy dinner party with his wife, trying to impress them into investing in his career and fast-tracking it.
The first hint that something darker happening should have been when the cultural elite guests who had invited Jeff asked him to follow certain precautions, including that no one could know that the couple had attended their "secret" dinner party.
17. Buster's Mal Heart (2016)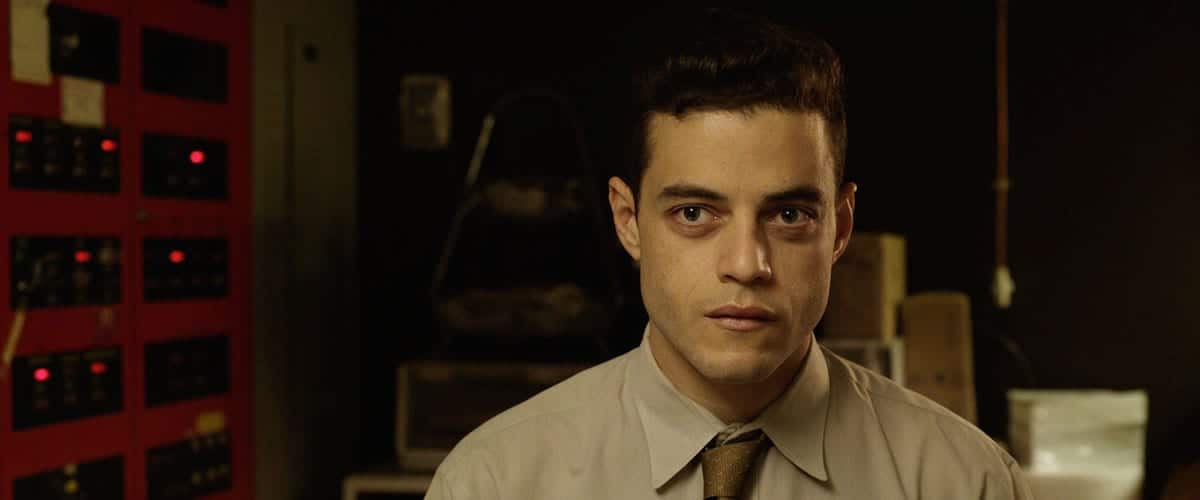 This incredibly mysterious crime drama by writer and director Sarah Adina Smith stars names like Rami Malek, DJ Qualls, Kate Lyn Sheil and many more in a chilling story that turns a man's life upside down.
Buster (Rami Malek) was a family man, living an everyday life as a concierge before coming into contact with a "conspiracy-obsessed drifter" who calls himself the last free man (DJ Qualls). Curiosity piqued, Buster becomes obsessed with the same conspiracy as this drifter, as the thought of an impending event known as the Inversion causes him to lose his mind and go on the run.
Buster becomes known as the Mountain Man as he remains on the run from police by breaking into and living in vacant holiday homes in the mountains until he can't run anymore.
16. The Butterfly Effect (2004)
This thrilling science fiction movie was written and directed by Eric Bress and J. Mackye Gruber and tackles the age-old concept of the butterfly effect, which acknowledges how little changes can give a future a completely different outcome.
Ashton Kutcher stars as the main character, Evan Treborn, who has suffered from blackouts since he was a young boy. The blackouts were in his memories, and he would find himself in a completely different place without recollecting how he got there.
Now, as an adult, Evan finds his old journals that he had kept in an attempt to recover some of his memories. When he reads the old journal, he suddenly finds himself in a different time in the past, during significant life events. Suddenly, he realises that the blackouts weren't just lost memories but voids of possibility. But we all know how things can go wrong when you try to change the past…
RELATED: Underrated Sci-Fi TV Shows & Movies On Showmax
15. Being John Malkovich (1999)
Being John Malkovich is a rare film that is part meta-commentary without losing its comedy and fantastical charm. The drama film was written by Charlie Kaufman and directed by Spike Jonze. The whole idea of the film is literally entering the mind of the actor John Malkovich, who stars as himself, John Horatio Malkovich.
Craig (John Cusack) and Lotte Schwartz (Cameron Diaz) are your average couple going through the motions. Craig is a puppeteer, and Lotte is a pet store clerk. Not being able to make much money as a puppeteer, Craig is forced to work as a file clerk.
When he gets to his job, he finds a portal behind one of the filing cabinets in his work area. It is a portal that leads straight into the mind of John Malkovich, allowing almost anyone who steps through it to take over his life for a little while.
14. Ex Machina (2014)
Ex Machina is a thrilling science fiction film exploring the artificial intelligence world. Written and directed by Alex Garland, the film stars like Alicia Vikander, Corey Johnson, Domhnall Gleeson, Oscar Isaac, Sonoya Mizuno and more.
The film introduces us to Caleb (Domhnall Gleeson), a young programmer who wins a "competition," which is a façade for the opportunity to test a cutting-edge artificial technology that the CEO of the company that Caleb works for has created. How Nathan's AI is tested is through interaction.
In an exciting twist on the Turing test, the test that an AI can only pass if it can convince its tester that it is actually human, Caleb's reality starts to slip as he doesn't know if he should trust the AI, Ava, or his human boss, Nathan, who created her.
13. Moon (2009)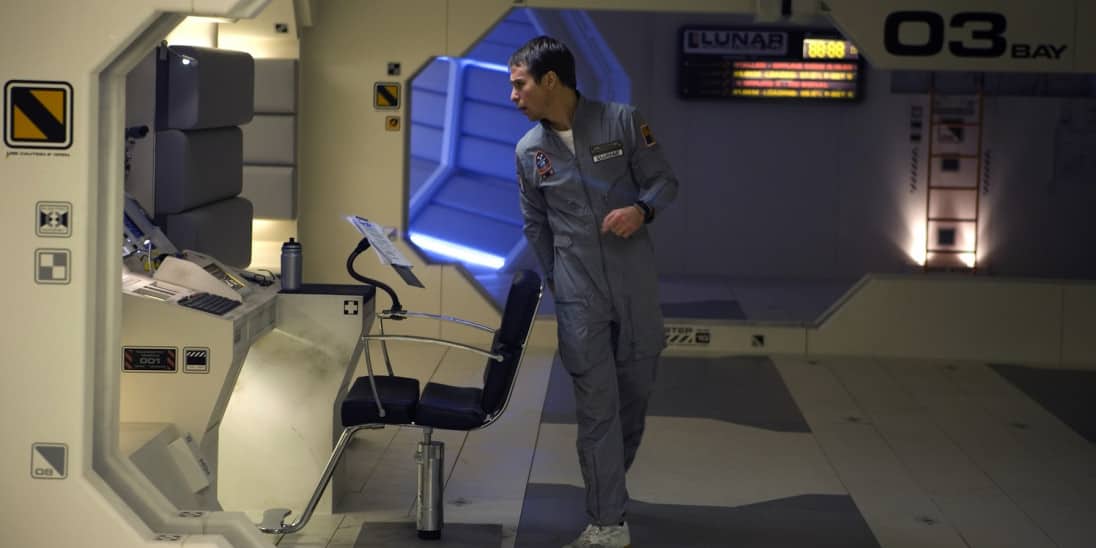 Moon is a sci-fi mystery written and directed by Duncan Jones with the help of writer Nathan Parker. The story of Moon follows the astronaut Sam Bell (played by Sam Rockwell), who has been stationed on the Moon where he works for Lunar Industries, harvesting a newly found fuel source that Earth has become dependent on.
While on the Moon, there is no way to communicate with Earth in real-time, and to keep himself from being totally isolated, Sam speaks to GERTY (voiced by Kevin Spacey), an intelligent computer who attends to Sam's needs.
Nearing the end of his three years, Sam's isolation starts to get the best of him, and he starts to hallucinate. Sam is involved in an accident when one of the mechanical harvesters seemingly malfunctions, and he is knocked unconscious. When he wakes up in the base in the infirmary, he thinks that GERTY is the one who saved him but starts to think that he might not actually be alone on the Moon.
RELATED: Upcoming Sci-Fi Novels That Could Be Hits In 2021
12. Mulholland Drive (2001)
Mulholland Drive is a mystery thriller written and directed by David Lynch. The story follows Betty Elms (Naomi Watts), a young aspiring actress who has moved to Hollywood from Canada to start her career, moving into her aunt Ruth's apartment, who also works in the film industry. While there, she meets a confused young woman calling herself Rita (Laura Harring). Rita is suffering from amnesia after a car accident on Mulholland Drive.
With nowhere else to go, Betty pities Rita and the two embark on a quest to try and recover some of her memories and figure out who she is. Neither woman is prepared for the secrets their quest is about to uncover as they discover the underbelly of Hollywood that they both admired and aspired to be a part of.
11. Black Swan (2010)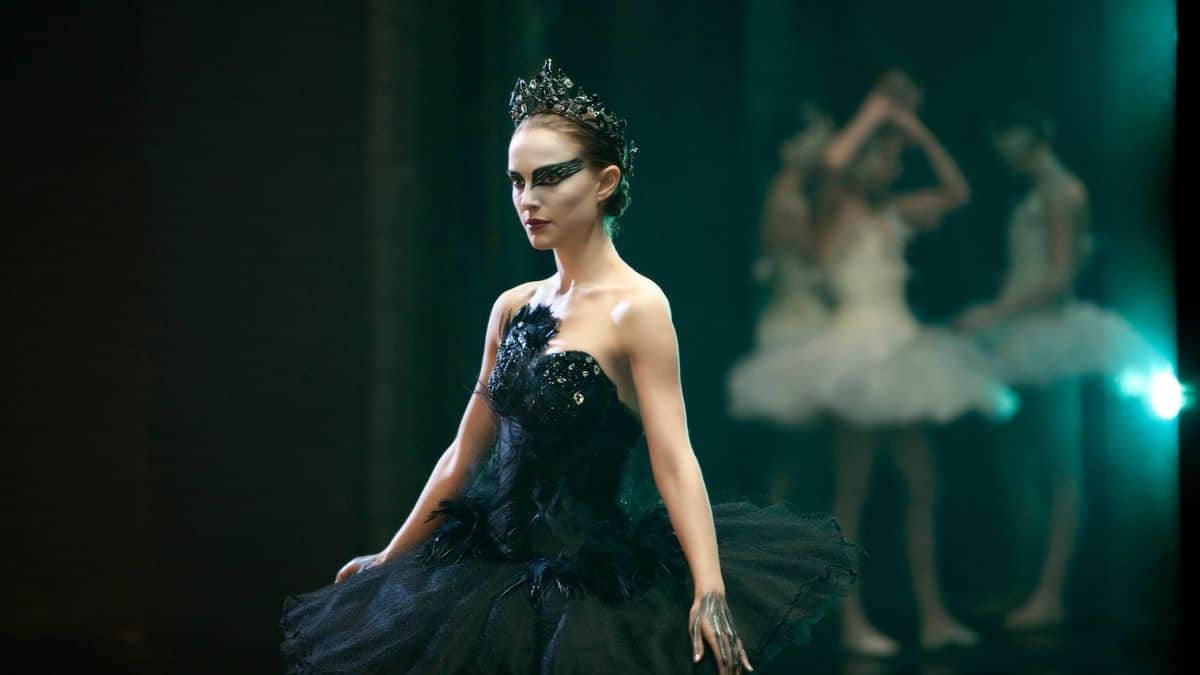 Who would have thought that the stage and ballet could be the theme of an award-winning thriller drama? Director Darren Aronofsky brought the story by Mark Heyman, Andres Heinz and John J McLaughlin to life talents like Natalie Portman, Mila Kunis, Winona Ryder and Vincent Cassel behind the camera.
The film follows Nina Sayers (Natalie Portman), a talented but emotionally and mentally unstable ballerina in a New York City ballet company obsessed with ballet and dancing. The artistic director, Thomas Leroy (Vincent Cassel), announces that Beth MacIntyre (Winona Ryder) is to be replaced for the performance of Swan Lake. Nina is his first choice for the white swan. Still, a new talent, Lily (Mila Kunis), is the perfect personification of the black swan. The only problem is that the principal dancer has to take on both roles; he can't have both.
What starts out as a rivalry turns into a twisted friendship that slowly causes Nina to lose touch with her fragile sanity.
10. Blade Runner 2049 (2017)
This action mystery drama is written by Hampton Fancher, Michael Green and Philip K. Dick and directed by Denis Villeneuve. Starring Ryan Gosling in the role of Blade Runner K, the latest Blade Runner in charge of bringing in or dealing with rogue replicants, K's world is shattered when he encounters clues and memories that aren't supposed to be there.
Following the clues and trying to uncover the secrets, he follows the trail of Blade Runner Rick Deckard (Harrison Ford). He learns of a mystery brewing for thirty years since Blade Runner(1982) by Ridley Scott.
Once he finds Deckard, he learns the truth about his memories and the clues, which is a truth that threatens the very fabric of the reality that their dystopian future society finds themselves in after destroying their environment with the advancement of technology.
RELATED: "I Shouldn't Have Had to Make That Decision" – Ridley Scott Regrets Choosing Alien Sequel Over Blade Runner 2049
9. Donnie Darko (2001)
Donnie Darko is a sci-fi mystery that was written and directed by Richard Kelly and stars a young Jake Gyllenhaal in the role of Donnie Darko, a teenage boy who struggles in many of his relationships, including his family, his teachers and even his classmates.
While he is seeing a psychiatrist and trying to live a relatively everyday life, trying to find a girlfriend (Jena Malone as Gretchen Ross), he has a dark secret. One of his only friends is a man in a giant rabbit suit and a terrifying rabbit mask who calls himself Frank (James Duval), but Donnie is the only one who can see him.
Donnie's "imaginary friend" doesn't seem to have the best intentions, as he tries to get Donnie to commit a series of crimes that seem to be escalating quickly.
8. The Truman Show (1998)
The Truman Show is written by Andrew Niccol and directed by Peter Weir and follows the life of Truman Burbank, played by Jim Carrey. Truman is a kind-hearted insurance salesman who is under the illusion that he is living an everyday life. Still, he doesn't realise that his entire life is a lie orchestrated by "the ruthlessly manipulative television producer" Christof (played by Ed Harris).
Truman is unknowingly the main character of a 24/7 reality show, The Truman Show, with five thousand cleverly hidden cameras watching his entire life. What he thinks is his life, his beautiful neighbourhood, with perfect little homes, is just an elaborate set in "the largest studio ever constructed", a dome that was created to house Truman. This child was legally adopted by Christof's corporation to be the subject of the show for his entire life. So what happens when he starts to realise the truth?
7. The Sixth Sense (1999)
It is one of the most iconic mystery thrillers ever; I probably don't need to introduce the movie that made "I See Dead People" famous, but here we are. This M. Night Shyamalan film stars Bruce Willis as Malcolm Crowe, a child psychologist who begins treating a young boy, Cole Sear (Haley Joel Osment).
Cole Sear has a sixth sense and can see the dead. While it is terrifying for him, Malcolm is the first person to take Cole seriously and convinces Cole that helping them might, in turn, help Cole deal with his own mental state.
Cole faces his fears and takes Malcolm's advice, helping the dead who come to him. He eventually helps Malcolm reconcile with his estranged wife (Olivia Williams), only for Malcolm Crowe to discover that he needs Cole's help more than Cole's needs.
RELATED: 13 M. Night Shyamalan Movies Ranked – The Best & Worst
6. Shutter Island (2010)
Shutter Island is a famous mystery thriller directed by Martin Scorsese and written by Laeta Kalogridis and Dennis Lehane. Starring Leonardo DiCaprio as Teddy Daniels and Mark Ruffalo as Chuck Aule, the two are US marshals who have been sent to Boston's Shutter Island Ashecliff Hospital. This remote island was built as a mental institution in 1954.
Teddy and Chuck have been sent to investigate the disappearances of patients admitted to the asylum. While there, Teddy discovers that the doctors at the asylum have radical treatments that would be considered to "range from unethical to illegal to downright sinister."
While he has been sent there to investigate, the hospital and the doctors are hindering him at every turn, denying him access to the records. Suddenly, a hurricane disrupts communication with the mainland, patients "escape" the hospital and run loose on the island, and Teddy questions everything, including his sanity.
5. 2001: A Space Odyssey (1968)
Sometimes, the older films are the best, something that can definitely be said for this 1968 sci-fi adventure classic directed and written by Stanley Kubrick. Humans have been looking to the stars for as long as we have been on Earth, and nothing out there inspires as much wonder. It should be no surprise that movies set in space are some of the most unexpected and mind-bending movies.
2001: A Space Odyssey tells the story of a mysterious artefact that was discovered beneath the surface of the Moon and follows a spacecraft manned by two astronauts and a supercomputer, HAL 9000 (voiced by Douglas Rain), that is sent further out into the solar system to Jupiter to find the origins of the strange piece of intergalactic history.
2001: A Space Odyssey is not only a mind-bending movie but a part of the legacy of the fantastic director Stanley Kubrick and a totem pole to the sci-fi genre.
4. Eternal Sunshine of the Spotless Mind (2004)
If you aren't a fan of the horror movie genre but still want a mind-bending movie to enjoy, treat yourself to this 2004 sci-fi romance directed and written by Michel Gondry with the help of writers Charlie Kaufman and Pierre Bismuth. The film stars some big names like Elijah Wood and Mark Ruffalo.
In this mind-altering film, Jim Carry stars as Joel Barish, while Kate Winslet stars as Clementine Kruczynski, a couple in a relationship that has started falling apart. To move on, Dr. Mierzwiak (Tom Wilkinson) leads the two in a medical experiment to erase their memories of each other from their minds and start afresh.
While the medical procedure is physiologically painless, neither realise the mental pain caused by the voids they create in their minds and memories. "Who said ignorance is bliss?"
RELATED: 15 Smart Movies For Smart People
3. The Prestige (2006)
Another sci-fi mystery thriller directed and written by Christopher Nolan with the help of Jonathan Nolan and Christopher Priest, The Prestige is a mind-bending sci-fi mystery drama movie set in London in the 1980s. Starring magnificent talents like Christian Bale as Alfred Borden, Hugh Jackman as Robert Angier, Scarlett Johansson as Olivia Wenscombe, David Bowie as Tesla and Michael Caine as Cutter.
Robert and Alfred start out as friends and assistants to a magician, along with Robert's wife, Julia McCullough (Piper Perabo). One tragic night, the illusion turns into a tragic accident that takes Julia's life. Robert blames Alfred for the tragic loss, causing the friendship to be irreparably broken and turning the two into rivals.
Now, magicians themselves, the two are obsessed with outdoing the other and will go to any lengths to outshine the other, even if their actions have tragic consequences.
2. Inception (2010)
Inception is written and directed by Christopher Nolan. It is notoriously known as one of the most mind-bending movies, often literally called "Christopher Nolan's mind-bending masterpiece". Leonardo DiCaprio stars as Dom Cobb, a skilled thief. However, he doesn't steal mere items or money as he deals with stealing valuable corporate secrets.
His particular form of thievery is accomplished by exploring a target's subconscious during a dream state. His life as a thief in this way has made him one of the most sought-after fugitives in the world. With a chance at everyday life, Cobb has to change the name of the game he plays so well, and instead of stealing an idea, he has to plant one and achieve inception. The events of the film twist and unfold as Cobb and his skilled team have to traverse dreams.
1. Fight Club (1999)
This R-rated drama film was written by Chuck Palahniuk and Jim Uhls and directed by David Fincher. Fight Club is 100% a cult classic film and, undoubtedly, one of the most loved and mind-bending movies out there. Starring Brad Pitt as Tyler Durden and Edward Norton as "the Narrator", an unnamed character tired of his job as an office worker.
To escape their mundane lives and for the narrator to escape his debilitating insomnia, the two become "friends" and end up in an underground fight club, which the film gets its name from, and a soap-making scheme thanks to Tyler's skills. Slowly, the two spiral out of control as they enjoy the high the fight club gives them.
Their lives and the nature of the fight club spiral out of control quickly, and the two must figure out how to continue.
RELATED: A Fight Club Anime Series From Netflix Could Continue The Franchise
Movies can be dubbed mind-bending for a plethora of beautiful reasons, whether it be because of a character's mind being broken or the way that the twists and turns are so powerful that they are unfathomable. Either way, we are lucky to live in a world with such excellent material. So go forth and enjoy this mind-bending content.
What is your favourite mind-bending movie of all time?