Without a shadow of a bat-doubt, director Tim Burton reinvigorated Batman for the next generation of fans with his 1989 classic movie starring Michael Keaton as the Caped Crusader. Three years later, he delivered another hit in the form of Batman Returns; however, the best Batman movie of all time didn't belong to Burton, Joel Schumacher, Christopher Nolan, or Matt Reeves. That honour belongs to directors Eric Radomski and Bruce Timm.
RELATED: Batman Continues: The Troubled Story of Tim Burton's Third Batman Film
Spinning off from Batman: The Animated Series, Batman: Mask of the Phantasm is the first film from what has been dubbed the DC Animated Universe. The series had been such a hit that the film received its own theatrical release, dropping in movie houses on December 23, 1993. Unfortunately, the people were too busy ripping open their presents or fighting with their relatives on the day, since the movie struggled to make more than $5.6 million on a $6 million budget, as per Box Office Mojo. Money aside, it simply cannot be disputed that this is a peak adaptation that captures the essence of what the character is about.
Where did the story come from?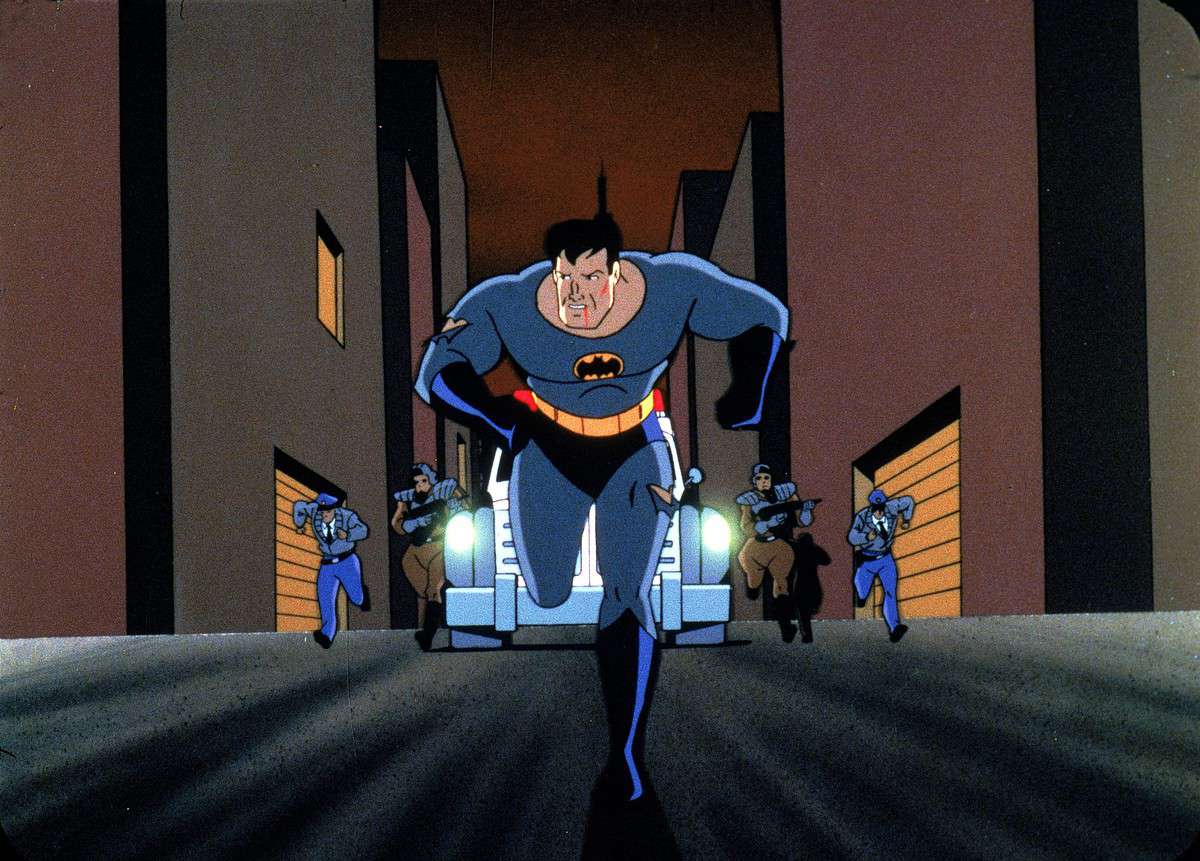 Batman: Mask of the Phantasm is partially inspired by the 1987 four-part comic book arc, Batman: Year Two, which is written by Mike W. Barr and drawn by Alan Davis, Todd McFarlane, Paul Neary, Alfredo Alcala, and Mark Farmer. However, this story finds the sweet spot in expanding the mythos and filling in the past of Bruce Wayne, while keeping it all in the same universe as the animated series.
In this film – written by Alan Burnett, Paul Dini, Martin Pasko, and Michael Reaves – a new masked vigilante known as The Phantasm appears in Gotham City, bringing death to the most notorious mobsters. At the same time, Bruce struggles with his promise to avenge his parents while rekindling his romance with his former flame, Andrea Beaumont.
RELATED: What Happened to Michael Keaton's Batman After Batman Returns?
The complexities of Batman: Mask of the Phantasm
What's most surprising about this feature is the emotional depth it contains, which was unheard of at the time when these animated movies were aimed at children. This is a story about Bruce the human being – not the man who dresses as a bat and pummels criminals to a bloody pulp in the evening. Riddled by the trauma of witnessing his parents' death as a child, he has sworn to become Gotham's knight and put his city before him. Yet, there is still a part of Bruce that craves the happiness and warmth of love. Andrea is the key to this. In the past, Bruce was prepared to give up his quest for vengeance to stay with her and build a life together, but she left him. Now, she is back, and he sees a second chance to live the life he never experienced.
Andrea has her own demons after the death of her father. Much like Bruce, she is also consumed with a strong desire for vengeance. However, Andrea becomes the judge, jury, and executioner of those who do harm. Make no mistake about it, Andrea and Bruce share a bond of trauma, understanding exactly what the other is going through and how it changes someone. Unfortunately, their ideologies prevent them from ever finding common ground and working through it together.
Batman: Mask of the Phantasm is about how tragedy begets tragedy – and it sums up why someone like Bruce is doomed to walk the Earth alone until he learns how to deal with his grief and give up the cape and cowl. Yes, he is the symbol of hope, but it has come at the cost of personal sacrifice. It's almost Shakespearan in character.
RELATED: The Surprising Connection Between LEGO Batman & The Batman
A cast and crew at their peak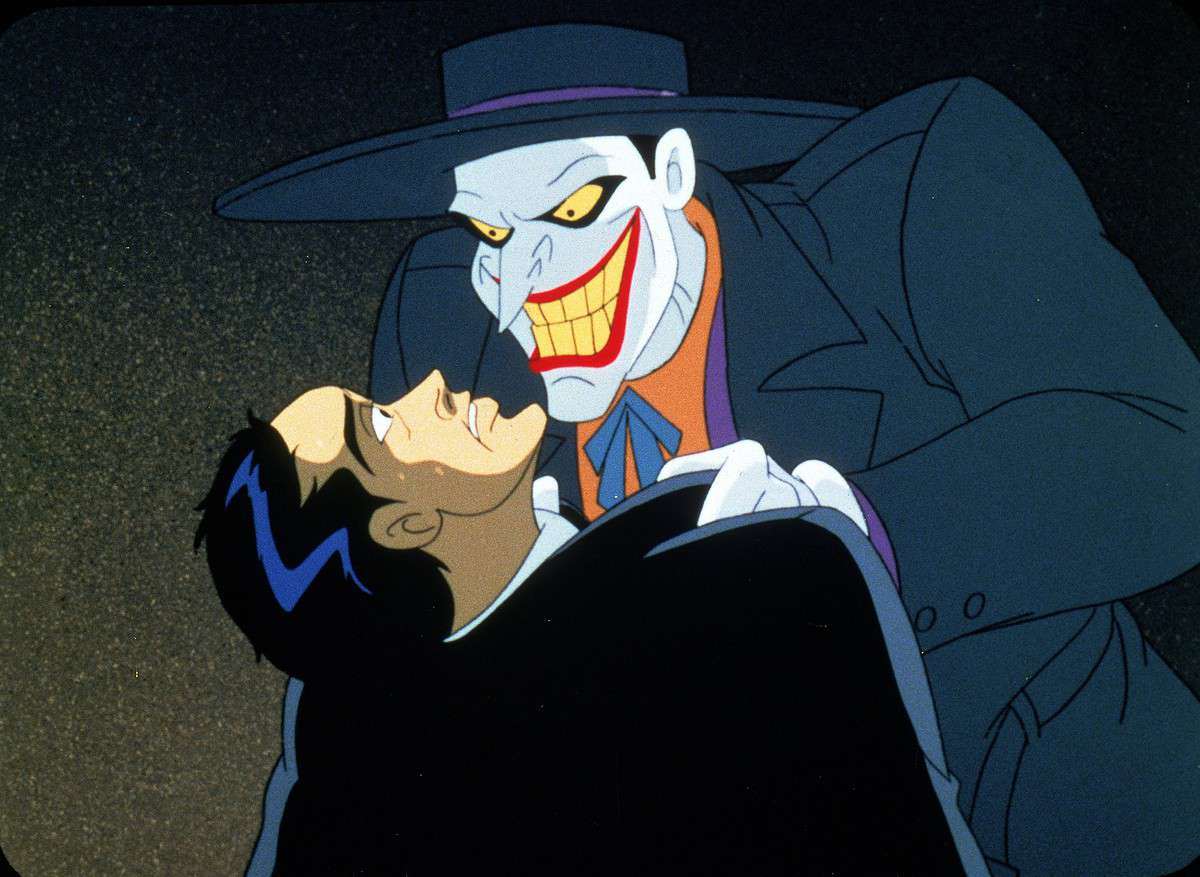 Of course, the film is aided by outstanding performances from its actors. The late Kevin Conroy puts in a nuanced display where he explores the core of his character's emotions and what makes him tick, while Mark Hamill shines as the Joker in a role that also uncovers the Clown Prince of Crime's past. Dana Delany may be known best for playing Lois Lane in the DCAU, but she is a scene stealer as Andrea and creates magic whenever she and Conroy play off each other.
Discussing Batman: Mask of the Phantasm with Vulture, Dini praised Burnett for coming up with the initial story and how the latter insisted on it being about the character's essence. "At that time, I was all for 'Oh, you've gotta put a bunch of freaky villains in there and we can do all this weird stuff with all the characters,'" Dini said. "Alan really did not want it to be a free-for-all. He wanted it to be a romance, and he wanted it to be a dark story. He wanted it to be built around Bruce Wayne's heart and the choices he's made."
RELATED: Matt Reeves' Batman Vs. Zack Snyder's Batman
Needless to say, this is exactly what the cast and crew achieved with Batman: Mask of the Phantasm. It's the best Batman movie, and no other film has managed to reach its level in three decades.