Warner Bros. has officially released a 5-minute deleted scene from The Batman — which Robert Pattinson's Dark Knight and Barry Keoghan's Joker discussing The Riddler.
The clip, which can be accessed by answering a series of riddles on rataalada.com, shows a conversation between Robert Pattinson's Batman and Clown Prince of Crime (played by Barry Keoghan). Although we got to see glimpses of Barry Keoghan's Joker in the 3-hour film, his face and most of his appearance was hidden in the shadows. Until now. Here we get to see his horrible form — burn marks, scars, and a deformed face.
In the clip we see Joker mocking Batman. He points out that "it's almost their anniversary", which confirms that the two have met before. Seeing as the film takes place during Batman's second year as the vigilante, it's safe to assume that he captured Joker in the first.
The Caped Crusader quickly hands him a folder (files on the Riddler), hoping he would assist in capturing the serial killer. Unfortunately for Batman, Joker is full of laughs and uses the moment to toy with him — as the character is known to do.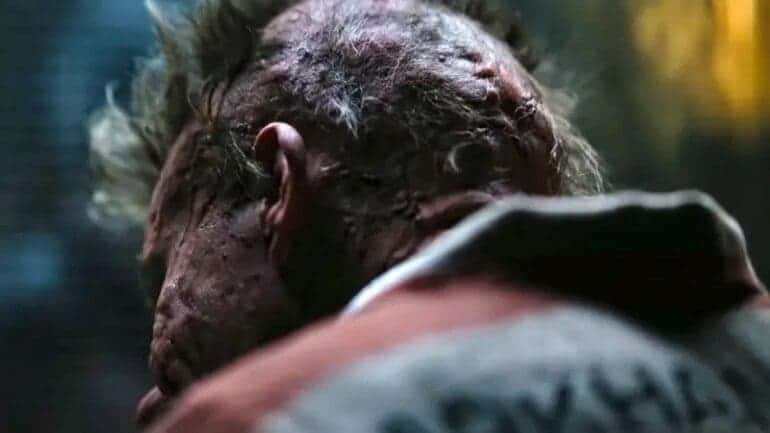 It's a really interesting scene but it's easy to see why it was deleted from The Batman. The focus here was always Riddler and Joker, while interesting, might have taken away from that story.
Still, it's great to finally see it. Joker looks terrifying. This isn't anything like Joaquin Phoenix's take. Or even Heath Ledger's. He genuinely seems like a monster.
Whether or not we'll see more of him in The Batman 2 remains to be seen. Fans are hoping that the next film takes place within Arkham Asylum — which holds all the Batman villains. Others again are hoping that the next film stays grounded but introduces more fantasy. Villains like Mr Freeze and Clayface have been mentioned. Of course, it's anyone's guess at the moment.
Barry Keoghan's Joker gives me the chills. But I like him in this role — a lot! This deleted The Batman scene just confirms that he was the right actor to play Joker.
What do you think of the deleted Joker scene from The Batman?