The Batman is a live-action film of the titular character like no other before it. The atmosphere of director Matt Reeves' noir detective film is somewhat unnerving, much like Caped Crusader's entrance: dark, sombre, and teeming with silent rage. In this film, Robert Pattinson is vengeance personified.
Spanning many generations, Batman live-action films have almost always delivered great entertainment for comic book fans. In fact, my first film at the cinema (at 6-years-old) was Tim Burton's Batman starring Michael Keaton back in 1990. And while that take was considered dark at the time (it had a PG-13 rating), things have gotten considerably darker and gloomier for Bruce Wayne with each new iteration.
Almost every generation has had a different variant of Batman, and Robert Pattinson's certainly reflects the times. As the titular hero, he emerges as a dark figure cloaked in a black cape, a body cladded by a matte black tactical suit and a mask to hide his young face. He is cold, calculated and grim – a shadow within a shadow. Also, as an edgier Bruce Wayne, he is something like Kurt Cobain-meets-Howard Hughes. He isn't the Playboy version we're accustomed to.
Yes, this is a take on the character we've never seen before.
We've seen the sad Batman (Ben Affleck), campy Batman (George Clooney), gritty Batman (Christian Bale) and everything else in between over the last 70 odd years. But, while Robert Pattinson's Batman is definitely still gritty, he's dealing with far more angst as the Dark Knight and may even come across as quite emo to fans. Having successfully broken free of his sparkly vampire image with stellar performances in The Lighthouse and Tenet, the 35-year-old actor's take feels more grounded than those that came before.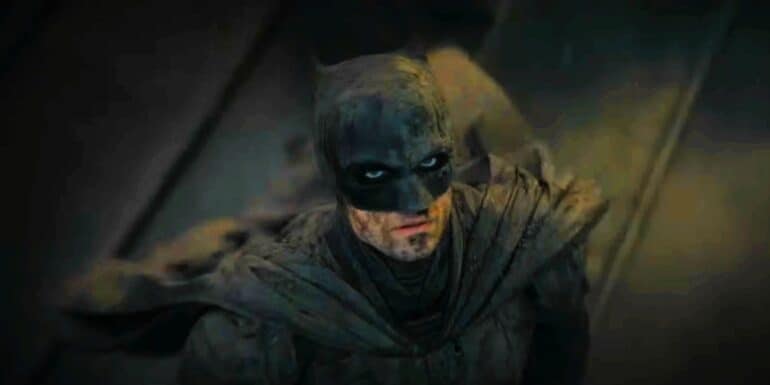 "I remember the first time I read the script, it just read so differently. Bruce is really struggling, and he's not a comfortable person to be around, even when he's not Batman. He doesn't have much control over his personality, the delineation between when he's Batman and when he's Bruce. He hasn't completely defined what Batman is. I just thought that was fun, the idea that he's a bit out of control," Pattinson told the press.
Unlike previous films, the character of Batman might be considered less a superhero than he is just "a wolf to meet the other wolves at the door. Not necessarily a good guy, Robert Pattinson's masked vigilante can probably be described as just a guy fed up with a world of indecency. The thin line between good and evil or hero and villain blurs ever so often.
"What excited me about Robert," said Reeves in a recent interview, "is that he has this intensity. We all know that he will push himself to any place." In an attempt to restructure the Batman mythos, Reeves felt Pattinson was the perfect foil for a character who has become, in a sense, more human than hero. "At the end of the day, I wanted a Batman who was exceedingly human. His scars are his strength. What happened to him made him perfectly suited to be the person who will push himself to any length, because it's the only way he can find meaning in his life. This Batman is a human being, and his superpower is his willingness to endure."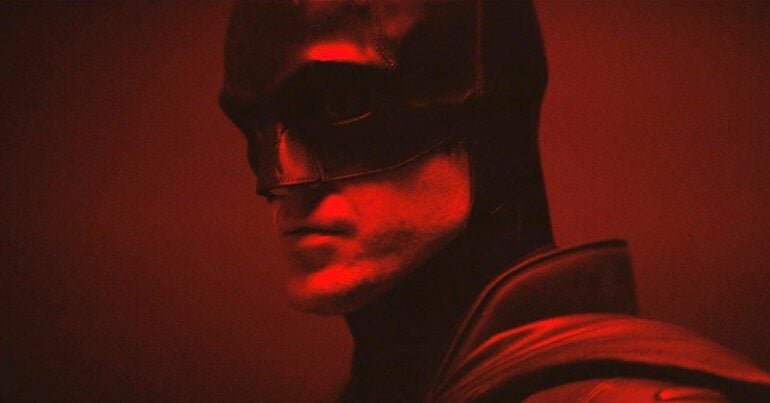 Many of the previous Batman films relied quite heavily on action sequences, hand-to-hand combat, fancy equipment and cars, as well as huge budget explosions. Yes, there's still plenty of that to enjoy here, but the main focus has shifted quite drastically towards the detective aspect of the character. As such, The Batman easily falls into the film noir category. This is epitomised by the always-cloudy and rainy backdrop.
It's also a character study of Batman – showing us how he thinks, who he is, and how he became the Dark Knight.
Bruce Wayne is roughly a year or two into his vigilante activities, lurking in the shadows in the black of night to take down some of the rough elements in Gotham. In that regard, Wayne has yet to establish himself as "The World's Greatest Detective". This is that story. The story of how he learns to investigate and solve crimes.
The Batman is the story of Robert Pattinson's Caped Crusader becoming vengeance. And I can't think of a more suitable actor to do that.
Two years of stalking the streets as the Batman (Pattinson), striking fear into the hearts of criminals, has led Bruce Wayne deep into the shadows of Gotham City. With only a few trusted allies -Alfred Pennyworth (Serkis), Lt. James Gordon (Wright)-amongst the city's corrupt network of officials and high-profile figures, the lone vigilante has established himself as the sole embodiment of vengeance amongst his fellow citizens. When a killer targets Gotham's elite with a series of sadistic machinations, a trail of cryptic clues sends the World's Greatest Detective on an investigation into the underworld, where he encounters such characters as Selina Kyle/aka Catwoman (Kravitz), Oswald Cobblepot/aka the Penguin (Farrell), Carmine Falcone (Turturro), and Edward Nashton/aka the Riddler (Dano). As the evidence begins to lead closer to home and the scale of the perpetrator's plans becomes clear, Batman must forge new relationships, unmask the culprit, and bring justice to the abuse of power and corruption that has long plagued Gotham City.
Joining Robert Pattinson in The Batman is Paul Dano (The Riddler), Zoe Kravitz (Catwoman), Colin Farrell (The Penguin), John Turturro (Carmine Falcone), Jeffrey Wright (James Gordon), Andy Serkis (Alfred Pennyworth), and more. Matt Reeves serves as both writer and director.