Fans of The Batman have been calling for a new video game based on Matt Reeves' creation. If you're wondering what that might look like, a new video provides the answer.
Developer Sloclap recently released the brilliant but brutal Sifu, an action-packed beat 'em up game that sold one million units in its first three weeks of release. Launched on PC, alongside the PlayStation 4 and PlayStation 5, it didn't take long for gamers to begin modding the characters. In a new video from YouTuber Voyagers Revenge, the video game's protagonist has been replaced by Robert Pattinson's The Batman. And, holy smokes, Batman, the results are fantastic!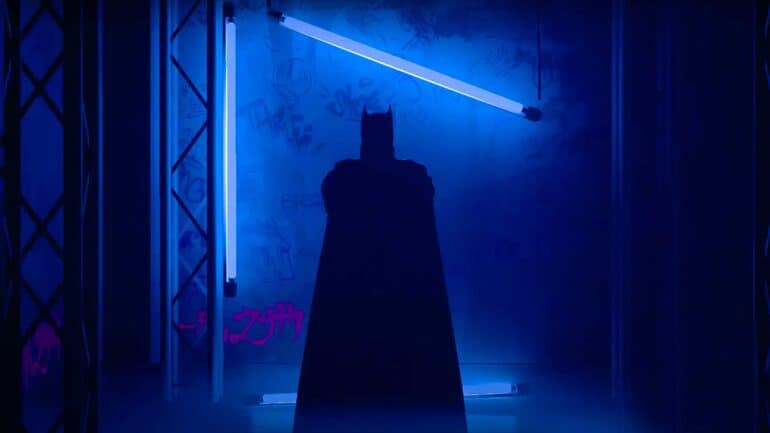 Sifu, a homage to martial arts movies like The Raid and The Night Comes for Us, is the perfect fit for a Batman mod. As you can see in the video below (which has been masterfully edited), Pattinson's Dark Knight is seen breaking bones and leaving a bloody trail as he brutally punches and kicks his way through a number of bad guys. Suited in his matte black tactical suit and cloaked in a black cape, the game captures the film's unnerving tone perfectly too. Batman is dark, sombre, and teeming with silent rage as he takes down enemies.
This would be the perfect The Batman video game. Except it's technically not. It's just cinematic gameplay of a modded Sifu.
To achieve the effect, the YouTuber used a range of different game mods (including The Batman 2022 Suit mod, Modded moves mod, and Free Camera mod). When you combine all of that to the epic soundtrack, you have yourself a really impressive video of game everyone would love to try out.
"I began turning video games into short movies around January 2019 & I haven't stopped since", Voyagers Revenge revealed on his channel. He also has other similar videos featuring Daredevil and John Wick.
What do you think? Should Warner Bros. consider turning The Batman into a video game franchise too?