Since the 2023 Writers Guild of America strike began, things have been relatively quiet in the shadowy realm of Gotham City. However, now that protests have ended and the sequel to The Batman continues to take shape, an exciting new revelation has emerged. If rumours are to be believed, one of The Dark Knight's most notorious villains will take centre stage. Will The Batman 2 introduce Hush?
RELATED: Batman Fights Zombies in a New Live-Action Film
As comic book fans will tell you, Matt Reeves' The Batman certainly wasn't short on hints and Easter eggs regarding possible villains for a sequel movie. There were breadcrumbs scattered throughout the 3-hour-long film that hinted at many of the iconic characters from Batman's Rogue Gallery – including Joker, Harvey Dent, Bane, Mr Freeze and more.
However, it was the emergence of Hush that had most fans excited. The iconic Batman adversary has yet to make his debut feature film appearance (although he has shown up in both FOX and CW's TV shows before). Of course, when director Matt Reeves addressed the growing rumours surrounding Hush in The Batman 2, fans had a complete Bat-freak-out.
But as it turns out, Hush might not be the only character making waves in Gotham's criminal underbelly in the upcoming sequel. Early reports have already surfaced about the involvement of other major characters and villains – like Clayface, Killer Croc and maybe even the introduction of Batman's sidekick, Robin (Dick Grayson).
RELATED: The Holiday Batman Movie You Didn't Know Is Coming in December
Regardless of who shows up, it will be interesting to see how Reeves manages to keep all these characters grounded in reality. Unlike James Gunn's Batman, which will appear in the DCU, and Zack Snyder's Batman, who seemed to be more mythological, Reeves seems to have taken an approach reminiscent of Christopher Nolan's Dark Knight Trilogy. Gotham is portrayed as a sinful city where the extraordinary can happen in a more believable way. With that said, Hush makes much more sense as the main bad than the other options brought forward.
In the first movie, Riddler's heartbreaking backstory was intricately woven into the Wayne family's history, shedding light on his true motivations and vendettas. With this approach, we're able to understand the character's psyche, making them more compelling and relatable to audiences. The Riddler's relentless pursuit of justice, fueled by his personal experiences, sets the stage for a gritty and authentic Gotham narrative.
If you paid careful attention, you would have noticed the subtle inclusion of Thomas Elliot, a childhood friend of Bruce Wayne, in The Batman. In the comics, Hush (who first appeared in Batman #609 in January 2003) is a formidable adversary who seeks to destroy Bruce Wayne's life by orchestrating a series of calculated moves (much like Riddler). His face wrapped in bandages to conceal his identity, his quest for vengeance stems from a complex history with the Wayne family too – so don't be surprised to see him team up with Riddler.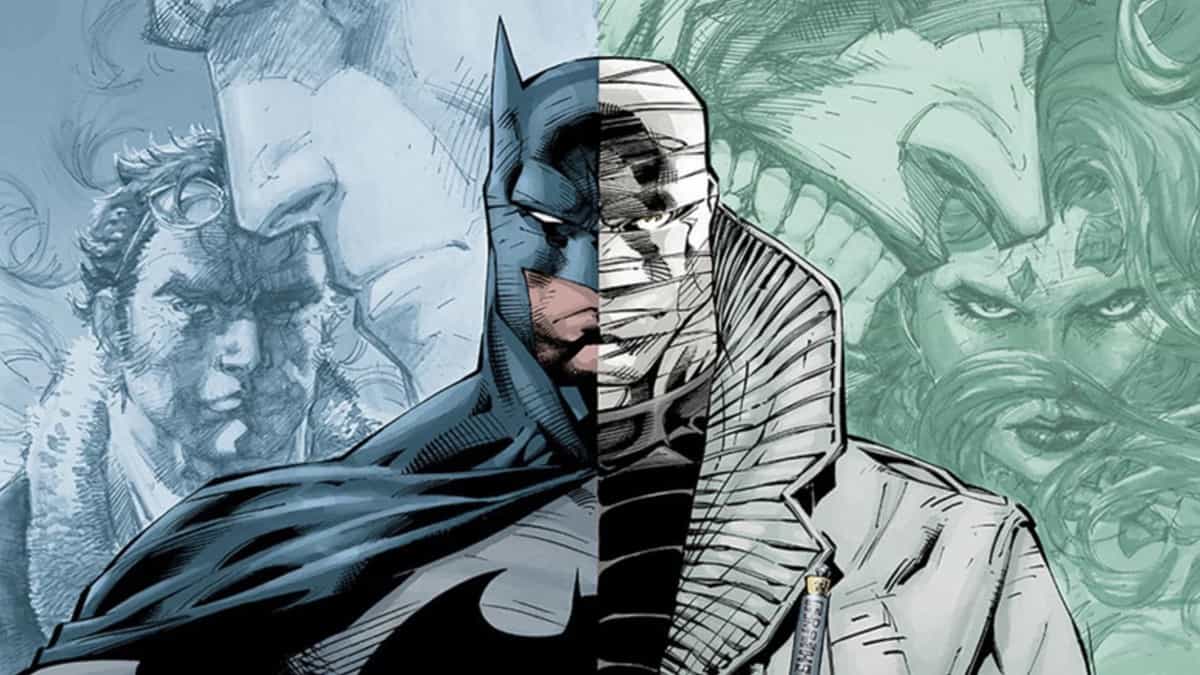 RELATED: Stunning Concept Art From A Forgotten Batman Project Emerges
While the first movie diverged from the comic's narrative (mostly lending this story to Riddler's backstory), it left the door open for future exploration of Hush's character. As we venture into the sequel, the possibilities are, of course, tantalizing. The question everyone is asking is whether or not Reeves' The Batman 2 draw inspiration from the original Hush storyline or whether we'll get a completely new take on the villain. The comics are often different as the cinematic universe offers creative freedom to reimagine characters and their arcs. Just look at how Penguin is depicted, for example.
Intriguingly, there have also been reports of other characters entering the fray. While Mr. Freeze's name surfaced, it remains uncertain if he will take on a central role or if he will be saved for a future film. The choice to introduce Basil Carlo, a more grounded version of Clayface, aligns more with the film's commitment to realism. So we can expect to see him instead. Of course, Gotham's underworld is populated by characters driven by their own motives, making it a breeding ground for complex relationships and conflicts. So anything is really possible.
There's also mention of the Court of Owls, the secretive and enigmatic organization, casting its shadow over Gotham. The first movie hinted at their presence, leaving fans speculating about their potential involvement in The Batman 2.
RELATED: The Bizarre Truth About the Unmade Colin Farrell Batman Movie
One thing is clear: Gotham's darkness is far from extinguished. With Hush at the forefront and a diverse array of characters poised to make their mark, The Batman 2 promises to be a thrilling exploration of the city's underbelly. Robert Pattinson's Batman will have his hands full for at least another two movies (God willing).