Walking through any toy store you'll find there are so many options of what to buy. Heck, it can even feel overwhelming. But that's why we're here. If you're a fan of the Dark Knight, we've identified the six best Batman toys that you need to get right now.
Heroes of Goo Jit Zu – Batman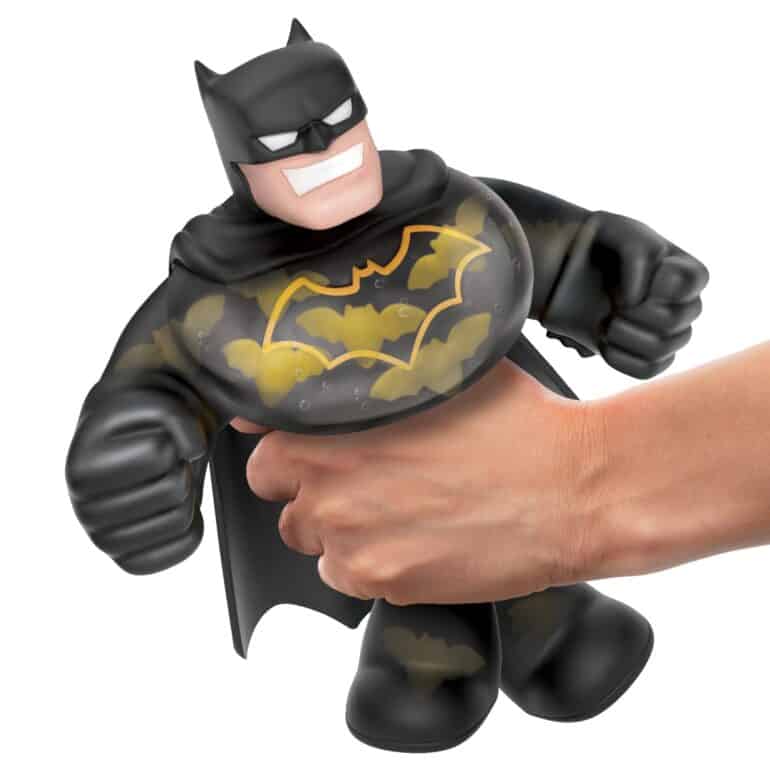 Sometimes, you just got to squish something to feel alive. In the case of Batman, he's all just soft and gooey on the inside, but he still looks as tough as you'd expect the Dark Knight on the exterior. The cool thing about this is that you can stretch him up to three times his size and if you look carefully at his gooey body, you'll spot squishy bat symbols inside. Not only is it fun to play with, but it's also the ideal stress ball.
Bat-Tech Tactical Batman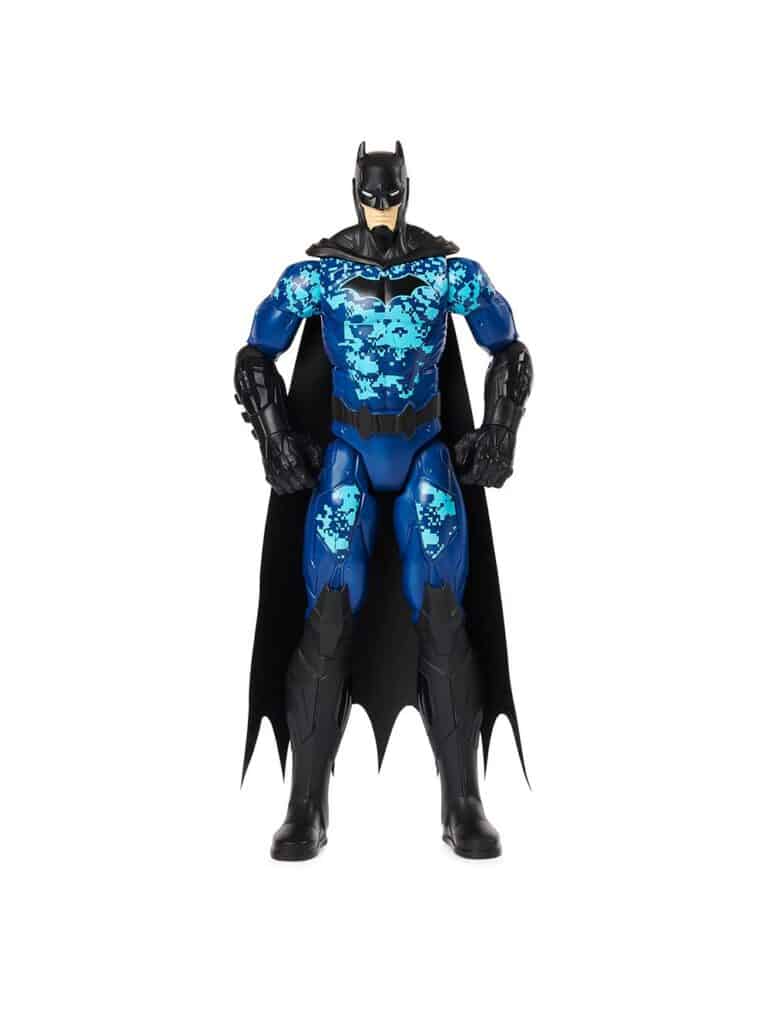 While this isn't quite the tactical suit seen in Justice League, there's no doubt that Batman has an outfit for every occasion. Standing at 12" inches tall and featuring 11 points of articulation, there's a lot of adventures ready to be created. It would be great if there were some accessories to go along with the figure, though.
Nightwing
Everyone's favourite ex-Boy Wonder is here. Not only does the design on the 12"-inch figure look excellent, but the detail is also superb. From his flowing hair (not the ponytail or mullet version, though) to the intricacy of the domino mask, this Nightwing feels highly authentic. Plus, it'll help you complete the Bat-Family back in your own Batcave!
Bat-Tech Batman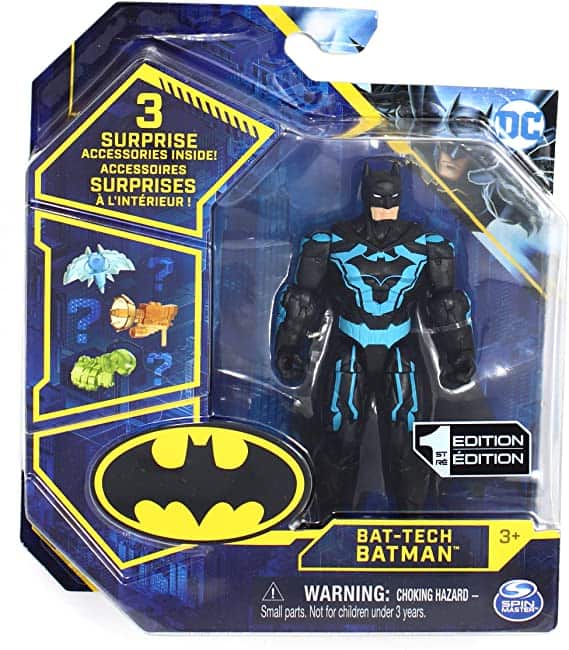 This smaller action figure shouldn't be confused with the much larger Bat-Tech Tactical Batman. But what it lacks in height, it makes up for in accessories. Unlike its larger brethren, each four-inch figure comes with three surprise accessories for Batman. It makes it more exciting to see what you get, especially if you get an adversary as well. And speaking of which…
The Joker
Dressed in his traditional purple and green attire, this four-inch Clown Prince of Crime is ready to do battle against the Bat-Family. If you examine his design more carefully, you'll notice that he has a few more pouches and even his own utility belt, which gives off the impression that he's ready for the next Joker War here. And much like Bat-Tech Batman, each figure comes equipped with three surprise accessories. It's no laughing matter, really.
https://www.youtube.com/watch?v=B33-Cec3XDY
Bat-Tech Batmobile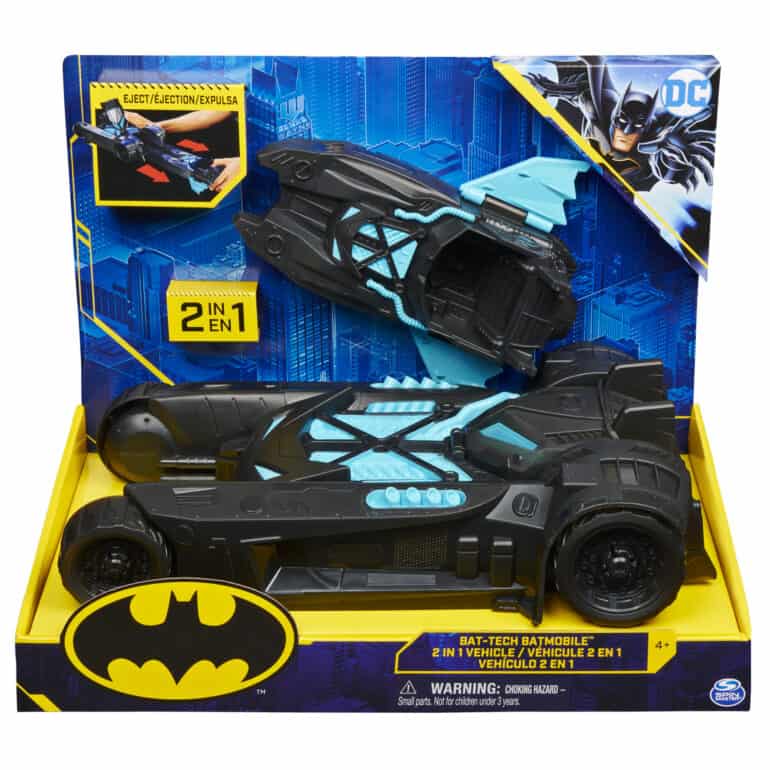 Now onto the granddaddy of these Batman toys – the two-in-one Bat-Tech Batmobile. Not only do you get an upgraded Batmobile that looks like it could've come out of Zack Snyder's Justice League, but it also comes in black and aqua blue. But that's not all, because you can take adventure to Gotham City's streets or waters. Simply pull the Batmobile's latch and the Bat Boat is ready to fly across the harbour. P.S. Aquaman isn't included here.
All these Batman toys and more are available at Just Fun Toys.
Tell us, which of these Batman toys would you like to get? Let us know in the comments section down below.