Back in 2006, superhero movies weren't nearly as popular as they are today. Sure, the Sam Raimi Spider-Man Trilogy was a smashing success, but it's safe to say that other comic book characters weren't as lucky. That's where Brandon Routh's Superman Returns comes in. This underestimated flick aimed to do something that very few superhero films do: it is a continuation of the original Christopher Reeve's Superman movies' chronology.
RELATED: Wolfgang Novogratz Might Be Next In Line To Play Superman In James Gunn's DCU
Now, this is the part where we say how the film was shunned by critics upon release, and it's now considered an underrated cult classic. The thing is, critics loved it. So, why is this film so forgotten nowadays when people talk about the Man of Steel and Superman films?
Let's take a look at what made Brandon Routh's Superman Returns so unique and why it should be remembered as one of the best in the filmography of the Last Son of Krypton.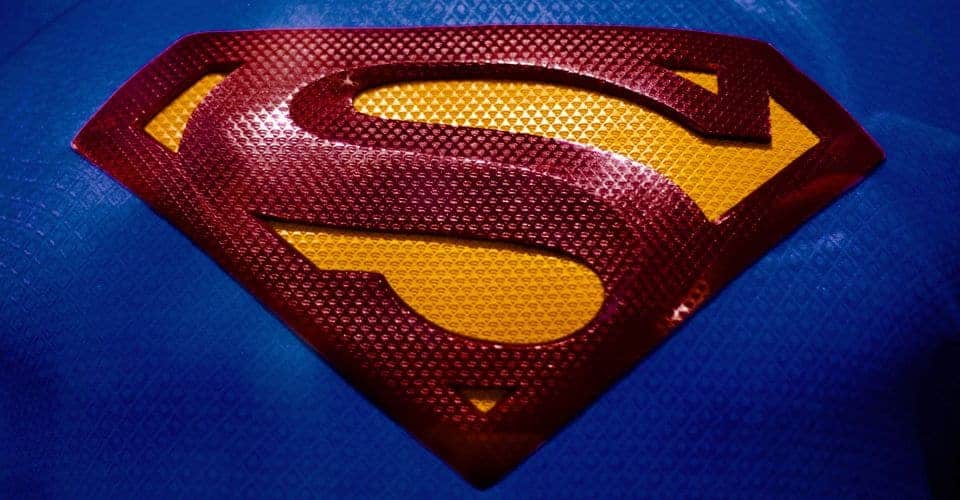 Fixing the Superman Chronology
Released on June 28, 2006 in the United States, Superman Returns picks up where 1980's Superman II (the Richard Donner film) left off. That sounds great and all, but, what happened with Superman III, and the cult classic that is Superman IV: The Quest for Peace? The answer is that they were erased from the classic Superman canon.
In this film, Superman returns to Earth after a five-year absence (ignoring the events of Superman III, IV and V). He finds that the world has changed a lot since he left, what with his beloved Lois Lane (who won a Pulitzer Prize for an article called 'Why the World Doesn't Need Superman') now about to get married to another man, and Lex Luthor plotting to destroy North America (again). Not everyone is happy about Superman's return either, and he has to adjust to a world that has moved on without him.
The official synopsis reads:
Following a mysterious absence of several years, the Man of Steel comes back to Earth in the epic action-adventure Superman Returns, a soaring new chapter in the saga of one of the world's most beloved superheroes. While an old enemy plots to render him powerless once and for all, Superman faces the heartbreaking realization that the woman he loves, Lois Lane, has moved on with her life. Or has she? Superman's bittersweet return challenges him to bridge the distance between them while finding a place in a society that has learned to survive without him. In an attempt to protect the world he loves from cataclysmic destruction, Superman embarks on an epic journey of redemption that takes him from the depths of the ocean to the far reaches of outer space.
The story expanded to comic books and even a video game.
Old School Cool
Unlike most of the superhero films of its time, Superman Returns didn't shy away from its cheesy characters and plot. On the contrary: it embraced it. This gave the film a unique personality that's absolutely refreshing to see, especially compared to the overly serious Zack Snyder films we're now accustomed to.
Singer borrowed heavily from the Reeve films, calling Returns a "spiritual sequel" to the Richard Donner films. Avoiding another origin story, he included characters, plots and even the original Superman theme by John Williams in the film. Improving on the special effects and bringing the character into a modern setting, Singer's Superman film was a blend of nostalgia and reinvention.
Before he became a supervillain in real life, Kevin Spacey played a great comic book one in Superman Returns. Succeeding Gene Hackman in the role of evil genius Lex Luthor is no easy task, but Spacey (who previously worked with Singer on The Usual Suspects) did a spectacular job here, playing the iconic villain in a cartoony way.
Brandon Routh, who won the role of Superman after a massive casting call, which included well-known and fresh young actors, is also an excellent Clark Kent. His role as the Man of Steel was so iconic that he was brought back as the same character for three different DCEU shows: Arrow, The Flash, and Legends of Tomorrow.
Kate Bosworth as Lois Lane (a role which Amy Adams auditioned for) wasn't a fan favourite, but she did a decent job considering the material. Other actors involved in the film were Sam Huntington as Jimmy Olsen, Frank Langella as Perry White, James Marsden as Richard White, Tristan Lake Leabu as Jason White and Parker Posey as Kitty Kowalski. Most surprisingly, Marlon Brando returned as Jor-El (using unused clips from the Donner films).
Although the film has faced a lot of criticism from fans, Superman Returns had some epic scenes. Think about the space shuttle / air force sequence where Superman lands a plane in a baseball stadium. And what about the bank robbery scene where the burglar shoots Kal-El in the eye and the bullet just bounces off him? Those were epic!
What Went Wrong?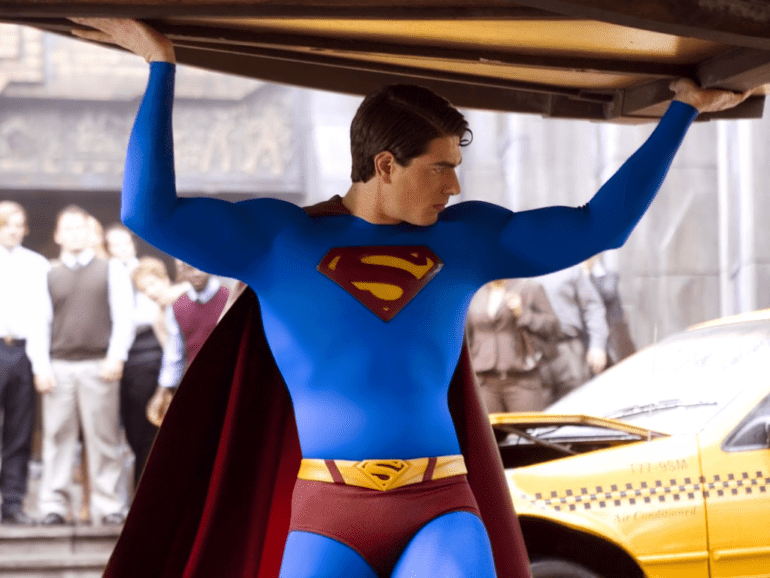 It seems like Superman Returns had everything going for it: solid performances and an interesting plot that brought the classic Superman stories to a modern age. However, not every critic had a favourable opinion of the flick. The long runtime and the movie's glacial pace were common points of contention for many critics.
However, the true reason why we never got a proper sequel to Superman Returns has to do with the film's disappointing box office performance. The 154 minutes long film fell behind the second Pirates of the Caribbean and The Devil Wears Prada, something that Warner Bros. wasn't all that pleased with. Also, the introduction of Lois Lane's son (Superman as the father) left a bad taste for some.
As time went on, however, people became more vocal about their love for the movie. Quentin Tarantino expressed his fascination with the movie and with Bryan Singer's directorial work. "I'm a big fan of Superman Returns," Tarantino said. "I'm working on what is now a 20-page review of that movie, and I'm not done yet."
Few films, let alone superhero films, dare to go with the melancholy tone that Superman Returns employs throughout. This is one of The Man of Tomorrow's most touching stories ever seen on the big screen, and it might also be a timeline worth revisiting sometime in the future.
RELATED: Wait!? Does James Gunn Want Elliot Page As Superman In The DCU?
Why Superman Returns Didn't Get A Sequel According To Brandon Routh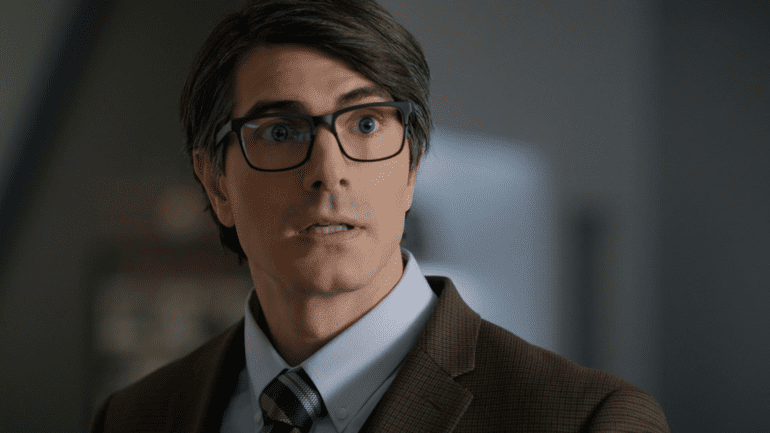 Why didn't we get a sequel? Superman Returns was supposed to launch a new film series for DC Comics' Man of Steel. But by the end of the 2000s, prospects for a sequel were dead. Although the film received impressive reviews, it "didn't do that well" at the box office, grossing 391.1 million dollars from a budget of around 223 million (much less than Tom Hanks' The Da Vinci Code in the same year). Surprisingly, it was the second-highest-grossing DC Comics film at the time, even beating Batman Begins. And most people forget to consider DVD releases. Superman Returns was the best-selling DVD and Blu-ray title in 2006.
But playing DC's most famous superhero does come with some perks and even though the movie didn't do well financially, Brandon Routh, who played the film's lead role, became a household name thanks to the role. In a recent interview with Geek House Show, the actor explained exactly how plans for a Superman Returns sequel began to unravel:
"The intention was to do a sequel, always to do, with a big tentpole movie like that. They want to make more as long as they feel like they've recouped the money that they invested into the film. At the end of the day, the studio, Warner Brothers, decided it was too much of a gamble for them to do a sequel."
"The creative entities, the writers and the directors were on to other things. Certain people at the studio who were excited about Superman had left to go on to other projects at other studios. So, it was both the passion and the interest in Superman dissipated and the movie, I guess for them, didn't bring back enough monetary success for them to pull the trigger on it."
However, Superman Return's Brandon Routh did get a chance to reprise his role as the Man of Steel (Kingdom Come Superman) in 2019's Arrowverse crossover, Crisis On Infinite Earths — even though he also played Ray Palmer in the same universe. And with the introduction of the multiverse in the upcoming Flash movie, the actor says he'd be open to playing Superman one more time.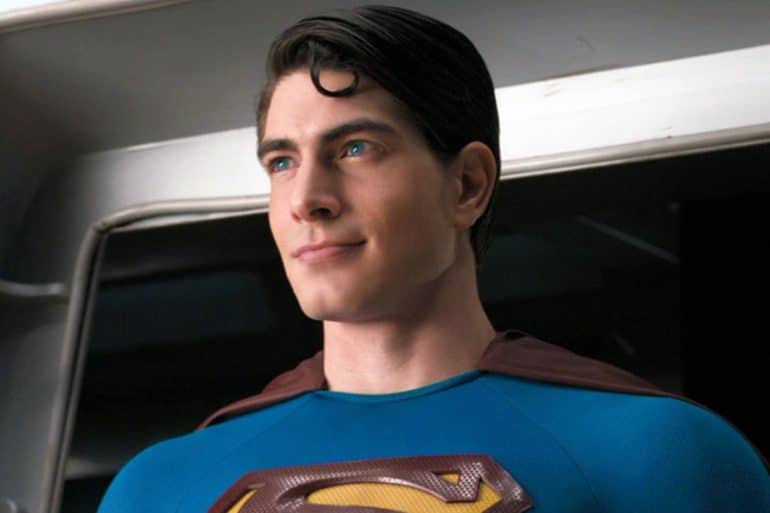 "I mean, yeah, I think that's always a possibility. Of course, they're bringing in Michael Keaton, which I'm excited about, and some other people from past DC projects."
"I think it's very exciting! It worked really well in Crisis on Infinite Earths, and I was extremely proud and honoured to be a part of it and to reprise my Superman. So it's absolutely a possibility. You can do anything! Everybody lives and dies all the time in those things."
How Jude Law Ruined Superman Returns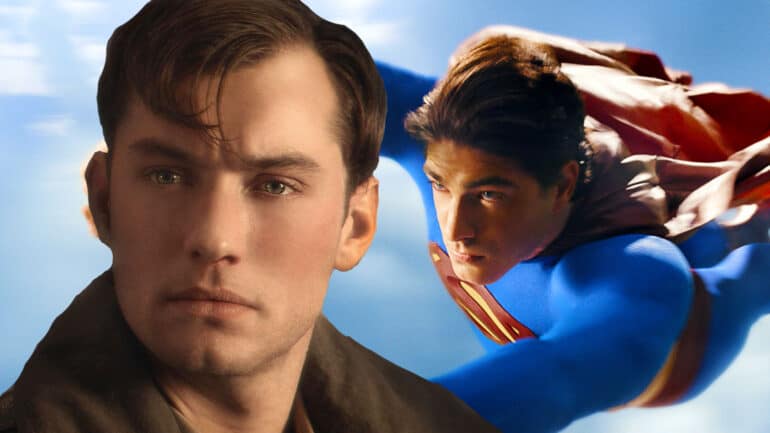 British actor Jude Law declined multiple roles in Superman Returns. But why?
It seems like Brandon Routh wasn't Bryan Singer's first choice to play Superman – that honour goes to British actor Jude Law.
When it comes to iconic superhero suits, few are as iconic as Superman's red and blue. Every actor who has ever played the role has entered a select pantheon – a recognition of sorts, kind of like playing James Bond.
Singer seemed decided to cast Law as his Superman for Superman Returns, going so far as sending the actor the final version of the movie's suit to try it on. Law was hesitant, thinking that an Englishman like him wasn't the perfect fit to play such an eminently American hero.
Stranger things have happened, however – like that time Nicolas Cage came dangerously close to playing the Last Son of Krypton himself. Ultimately, Law refused to play Superman, much to Singer's disappointment.
The reason, he would tell Stephen Colbert in a 2016 interview, was that he couldn't see himself wearing the Superman costume for more than two minutes. In the end, Brandon Routh was chosen to play the main role in Superman Returns – but that doesn't mean that Jude Law was out of the picture just yet.
Jude Law As Zod
In hindsight, it was clear that we would never get a sequel to Superman Returns – but in 2006, the possibility hadn't been entirely discarded yet. Both Brandon Routh and Kevin Spacey were set to reprise their roles in the proposed sequel.
Once again, Jude Law was in the sights of Bryan Singer, who wanted him to play none other than General Zod. The reason, it seems, is that Law had a certain resemblance to his fellow British actor, Terence Stamp, who played Zod in the 1980 movie.
Surely Law wouldn't have an issue with playing a villain in a single movie, right? It seems like he did, as he also refused to play Zod. The reason is that Law saw being cast in a superhero movie as being typecast into a certain genre. It's the same reason why he won't play James Bond: he fears that movie fans could not separate the actor from the character once he plays such a high-profile role.
As we know, that all changed in 2019 when he played the villain in the MCU's Captain Marvel. Perhaps all it took for Law to finally accept starring in a superhero film was for them to be beyond popular.
He might have dodged a bullet by not appearing in Bryan Singer's film, but it's a shame that Superman fans wouldn't get a proper Man of Steel film until, well, Man of Steel.
Release the Superman Returns Director's Cut
From a cameo by Christopher Reeves (the original Superman) to a sci-fi-inspired exploration of Krypton (after its cataclysmic destruction), the deleted scenes from Superman Returns offer us a look at what the movie might have been.
Perhaps one of the many odd directing choices made during the making of the film, there are some characters that have their entire storylines erased in the movie's final cut — causing a lot of plot holes. While Superman himself had a somewhat satisfying arc in the theatrical release, we never truly got to see some of his time away from Earth.
Actually, the entire opening sequence (which would have come before the opening credits) was completely different from what we got in the end. Not only would have this opening helped with setting the right mood for what a movie called "Superman Returns" should be: it would also have been a fitting continuation to the original Christopher Reeves saga that spawned this movie.
A novelization of the movie by Marv Wolfman also shares a few more details, including Clark remembering the first time he used his heat vision, Ma Kent selling the farm and moving away, and Jason realising that Superman is Clark Kent.
Below is a deleted scene titled Return to Krypton.
Superman Returns' alternate opening has us following Clark Kent's adventures in deep space. While the theatrical cut opens with Lex Luthor, the deleted opening sequence that Bryan Singer envisioned (and produced) was much more ambitious in scope and storytelling potential.
The scene, which reportedly cost around $10 million to produce, had Supes waking up inside the Fortress of Solitude, using it in the way it was always intended: as a spaceship. He travels to the derelict ruins of Krypton, in hopes of finding any other Kryptonians that may have survived.
What he finds, however, is that the planet has become a giant graveyard irradiated with immense amounts of Kryptonite. After nearly crashing his spaceship, Superman embarks back to Earth.
The visuals of this scene look like a sci-fi film made in the 70s or 80s, something that would have made Returns feel more like a homage to the classic Superman movies that inspired it.
Now, the reason behind Superman's sudden departure from Earth, and also leaving his beloved Lois behind, was explained as being because he heard from some astronomers who believed they had found Krypton's location. That might sound too convenient to be true, and that's because it is. However, this entire plot was a part of another series of deleted scenes: scenes that involved a minor character played by a major actor.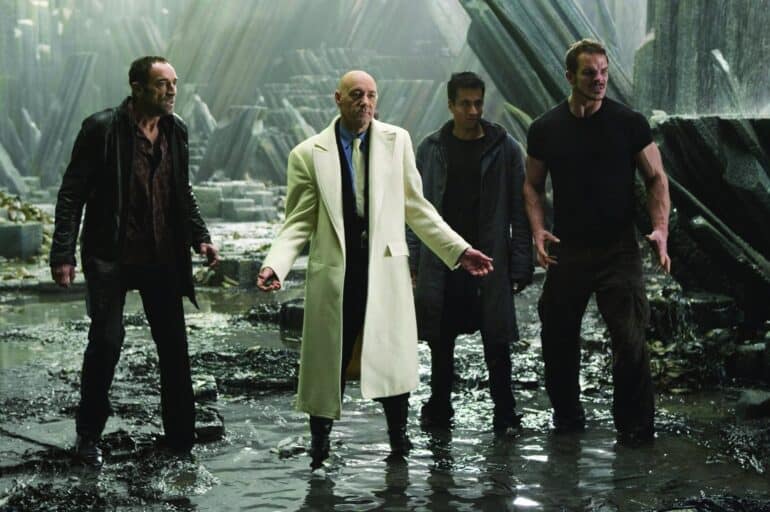 When the news broke that actor Kal Penn was going to be playing a role in the upcoming Superman Returns, comedy fans were ecstatic. Penn had achieved mainstream success thanks to the stoner comedy that defined a generation: Harold & Kumar Go to White Castle.
What fans got instead was a character that was played by a recognizable actor, and yet didn't speak a single line throughout the entirety of the movie. It's a strange casting decision, to say the least.
However, this bizarre cameo can be explained with the help of some of the flick's many deleted scenes. You see, Stanford (Kal Penn's character) had a much bigger role in the movie's original version. He became Lex Luthor's henchman after being bribed by Superman's archnemesis.
A former Daily Planet science reporter, Stanford was never a criminal. However, he did forge evidence that hinted at Krypton's possible survival, hence removing Superman from Luthor's path, at least for a while.
Stanford's deleted arc would not only justify Kal Penn's role, but it would also give much more humanity to the secondary characters like Luthor's henchmen. This, as the Sam Raimi Spider-Man trilogy taught us, is the perfect way to make your characters feel more believable, and probably would have helped with the abysmal international box-office returns of a movie like Superman Returns.
Superman Returns' Brandon Routh Isn't Done With The Man of Steel
Superman Returns star Brandon Routh has revealed that he is open to the idea of playing Superman again and even has a few ideas for a Kingdom Come TV series.
Speaking to comicbook.com, Brandon Routh talked about his love for the character, his opportunity to reprise the role in the CW's Crisis of Infinite Earths event, and the possibility of playing Kingdom Come Superman again.
"Given the story is the right story and Superman [is] portrayed in the way that I see Superman. I was absolutely always interested in that," Brandon Routh said. "I have made my own investigations about the possibility of something like that."
He continued to express his support for Superman & Lois' Tyler Hoechlin as the Man of Steel and mentioned a DC universe where multiple Superman could exist.
"Right now, the truth is that we're flush with Superman stuff, with the success of Superman & Lois – and Tyler [Hoechlin]'s doing an awesome job on that – and then there's a couple of scripts and stuff going around for features, I think, in different iterations at Warner Bros."
"[You] can have multiple Supermen, and it works. That experiment is actively in process and hasn't been tested yet on the feature film side, but I think that's what maybe they're gearing up for. It's hard to say what the next few years will bring, but where I used to say, I didn't think I'd ever play Superman again, having been able to play him again in "Crisis," now I say, the sky's the limit."
With Henry Cavill's future as Superman still up in the air, it might be nice to see Brandon Routh return to the role again — even as a once-off.
Superman Returns 2 Plot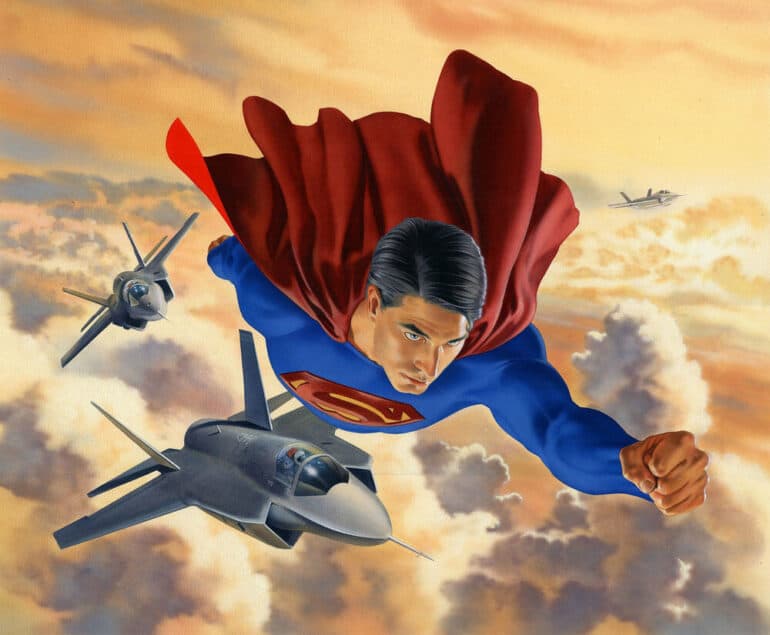 After criticism from fans, Bryan Singer promised a lot more action sequences in the sequel and perhaps less homage to the original movies. The director even went as far as comparing it to how Wrath of Khan steered away from the thoughtful, yet longwinded take in Star Trek: The Motion Picture.
The film's premise was focused on the large mass that Superman hurled into space at the end of Superman Returns. It would continue to grow in space and eventually attract Brainiac to Earth. The supervillain, an extraterrestrial android or cyborg, first became aware of Superman when Kal-El was exploring remnants of Krypton.
But that wouldn't be the film's only villain. The bank robber who shot Superman in the eye in the first film would return as Metallo.
The concept actually shares a lot of similarities to Zack Snyder's Man of Steel. Brainiac would present himself as a Kryptonian survivor and attempt to convince Superman to improve Earth with Kryptonian technology.
The supervillain would cause wars and put Superman in the centre of chaos on Earth. More surprisingly, Brainiac would use Superman and Lois' son Jason Lane (Jason White) as his genetic host — which causes him to age rapidly.
The final showdown in Superman Returns 2 would involve Superman defeating/sacrificing his own son in order to stop the threat to Earth. It sounds heartbreaking.
RELATED: Man of Steel 2: Henry Cavill's Superman Needs To Return Soon
Watch the original theatrical trailer for Superman Returns below.
Superman Returns Comics: The Prequels
Written by Dan Harris, Michael Dougherty, Jimmy Palmiotti, Justin Gray, and Marc Andreyko, in conjunction with director Bryan Singer, DC also released a prequel comic book series that explored the lives of those closest to Superman — Jor-El, Lois Lane, Ma Kent and Lex Luthor.
The 128-page comic book series bridged the gap between the original Donner films and Superman Returns. Missing Clark, Martha Kent remembers his struggles as a youth, reminiscing about his life on the farm. Lex Luthor is behind bars, planning his escape and, ultimately, his revenge. Lois is heartbroken. She writes a story that earns her a Pulitzer, "Why the World Doesn't Need Superman."
The comics also reveal more about Jor-El and life on Krypton.
The Video Game
It's 2023, and developers have yet to master creating a good Superman game. The closest we got was the Superman Returns tie-in video game released in 2006 developed by EA Tiburon – with Brandon Routh voicing the lead.
Featuring the voice cast of the movie, the game, which was released on the Xbox 360, PlayStation 2 and Nintendo DS, saw Supes battling crooks and villains around Metropolis. Bizarro, Metallo, Mongul, and Roit appear.
Most interestingly, the video game revealed interesting tidbits and Easter Eggs about the film too. For example, Lex's plan for revenge is more mapped out — revealing that Krypton's discovery was a hoax planned by Luthor. With Superman away from Earth, he was unable to testify against Lex.
RELATED: My Adventures with Superman Is Amazing, So Why Isn't Warner Bros. and DC Pushing It?
Amazing Quotes From Superman Returns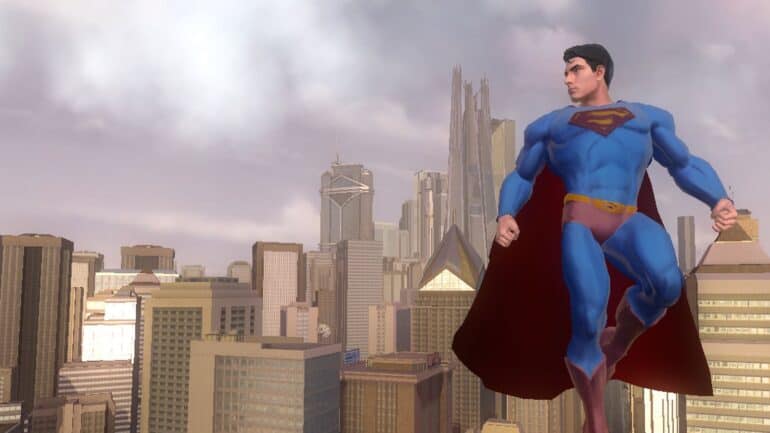 Although there has been a lot of criticism about the film, one thing we can't deny is the fact that it gave us some really great lines.
"I'm always around" was the perfect homage to Christopher Reeve's Superman and earlier films.
"You will travel far, my little Kal-El, but we will never leave you-even in the face of our deaths. You will make my strength your own. You will see my life through your eyes, as your life will be seen through mine. The son becomes the father. And the father, the son" was incredibly heartwarming. These are the same words Jor-El says to baby Kal-El before he is sent to Earth. And it's incredibly fitting here at the end of the film.
"They can be a great people, Kal-El; they wish to be. They only lack the light to show the way. For this reason, above all, their capacity for good, I have sent them you… my only son," was another moving speech from Marlon Brando's Jor-El taken from previous films.
"Lois, Pulitzer Prizes are like Academy Awards, nobody remembers what you got one for, just that you got one." Perry White couldn't have said truer words. Not only is this line incredibly funny, but it is also quoted a lot in media today.
One of the most epic scenes in the film is when Superman and Lois Lane stand over Earth looking down. He asks her, "Listen. What do you hear?" She (Kate Bosworth) replies and says, "Nothing." Then Brandon Routh delivers one of the most memorable lines from Superman Returns, one that made everyone stop and think: "I hear everything. You wrote that the world doesn't need a saviour, but every day I hear people crying for one."
RELATED: Henry Cavill Wasn't the Best Superman. Here's Who Was…
Tell us, would you like to see Brandon Routh return in a Superman Returns sequel?