The battle for TV's best superhero show is about to start as The CW's Superman series premieres today, February 23. With some fans struggling to get a full grasp on Marvel's WandaVision, an incredibly overwhelming and confusing show shrouded in mystery, DC's down-to-Earth Superman & Lois might find a broader audience.
Here's why Superman & Lois is better than WandaVision.
From the very first episode of Superman & Lois, the show's writers make it known that this will be a series focused on family and relationships. And while the same could probably be said about WandaVision, The CW's Superman show manages to make the characters far more relevant.
You can easily see yourself in Superman's situations. You can feel the grief of his losses and regrets. You can even relate to his disconnect with his family and friends.
See, the irony of Superman & Lois is that it's probably the most human superhero show out there. It's focused on the emotions, values and beliefs of every man and woman. It explores loves lost and loves gained.
It's not just about flashy big action sequences between the heroes and villains. And it's certainly not in it to make you laugh.
At its core, Superman & Lois centres around issues of the heart — which is something very few other superhero shows have successfully pulled off.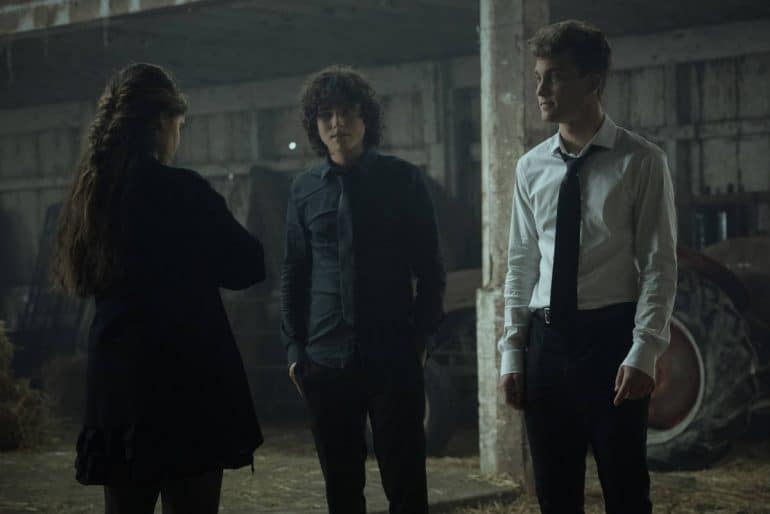 2
It Has A Powerful Story
Over the years, the Man of Steel has been depicted in many different ways. Sometimes, he's a vengeful alien hell-bent on justice. Other times, he is a loveable everyday guy who is willing to take the time to save a cat from a tree. But although we've seen Superman as a hero throughout history, we've never seen him deal with parenthood.
Superman & Lois is the first live-action story that focused on Superman as a dad. And surprisingly, he honestly hasn't been the best one.
In the show, his two sons feel a bit disconnected from their heroic dad. Not only do they not know he is Superman, but they believe he is too busy focused on "his work" than them.
In the middle of that, there's the Cain and Abel aspect to the two sons — one has his mother's charisma but the other feels like an outcast like his dad. In some ways, both his sons reflect the two aspects of the Kryptonian's character.
But Superman & Lois is about Clark Kent's decision to focus on his family — to put that first.
In a world where everything feels as if it's falling apart, Superman is once again a beacon of hope and a reminder that family is incredibly important.
Lois and Clark meet for the first time:
One of the main problems fans have pointed out about WandaVision is that it's a slow burn — that's not the case with Superman & Lois.
In the very first episode, we are introduced to all the major characters, Superman goes through a journey of loss, Clark reflects on his past, a new threat is revealed and we're giving insight into the lives of Jon and Jordan Kent.
The show wastes no time delivering epic action sequences and sets up the major players (and the plot points in the story) right in the beginning.
While there is some mystery and a few twists and turns involved, Superman & Lois is nowhere near as pretentious as WandaVision. It doesn't take five episodes for audiences to realise what's happening in the show. From the get-go, it's pretty clear where the show is heading. But, still, it remains exciting.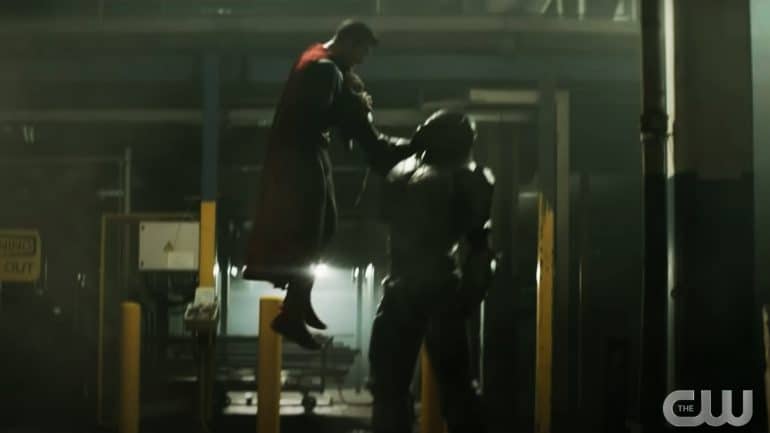 While we're not about to reveal any spoilers, we believe fans will be very impressed (or taken aback) by the main villain of the show. Moving forward in the show, Superman will certainly be in for a very different but epic battle as he faces the baddie here.
WandaVision, on the other hand, is 7 episodes in and fans are still confused about who the real bad guy is. You could call that smart writing or you could find it highly annoying.
Say what you will about the Man of Steel, but there is no other superhero like him.
While I initially had my reservations about Tyler Hoechlin as Superman, he does an amazing job embodying the character here. Not only does he manage to make the character unique to himself but he also manages to pay homage to the actors who have played the iconic hero before him.
There's a bit of Christopher Reeve in his smile. There's a bit of Henry Cavill in his strength. There's a bit of Dean Cain in his Clark Kent. And there's definitely a bit of Brandon Routh in his look.
Somehow Hoechlin has managed to convey both the classic and the modern take on the Kryptonian. And it's really impressive to watch.
So, why Superman & Lois is better than WandaVision?
Well, it's the beginning of a classic. It has a simple story with a lot of heart.
For those wary about The CW's involvement, you'll be happy to know that this show sets itself apart from everything that came before. It might even be in a different multiverse where Flash, Batwoman, Supergirl and the rest of the Arrowverse don't exist.
They've upped the budget. They delivered better VFX. They've improved the writing.
Superman & Lois definitely deserves your attention.