Everyone is using AI art for their concept images these days. It won't be long until movie studios do the same. However, they are still using incredibly talented artists like Lee Bermejo to create their concept art. The good news is that Bermejo could finally share some concept art from a forgotten Batman project in 2020. Still, the bad news is that even Bermejo thinks concept art will soon go to AI.
RELATED: The Bizarre Truth About the Unmade Colin Farrell Batman Movie
On the 9th of September, Lee Bermejo released a post on Instagram sharing some grungy, stunning, Neo Pulp style Batman concept art with the following caption: "Got the go ahead to finally share some concept art I did back in 2020 for a secret project that cannot be named or talked about. All I will say is I quite enjoy concept stuff and will be sad to see it all go to AI in the future."
The post features multiple stunning images, all of the characters from the Batman comics brought to life in Bermejo's dark and incredibly detailed art style. The post slides depict two variations of the Bat in different styles of suits. The first is slightly slimmer, with a tech-style suit suggesting some cloaking ability. At the same time, the second is a bulkier suit with more ribs and armour, suggesting a hardened material.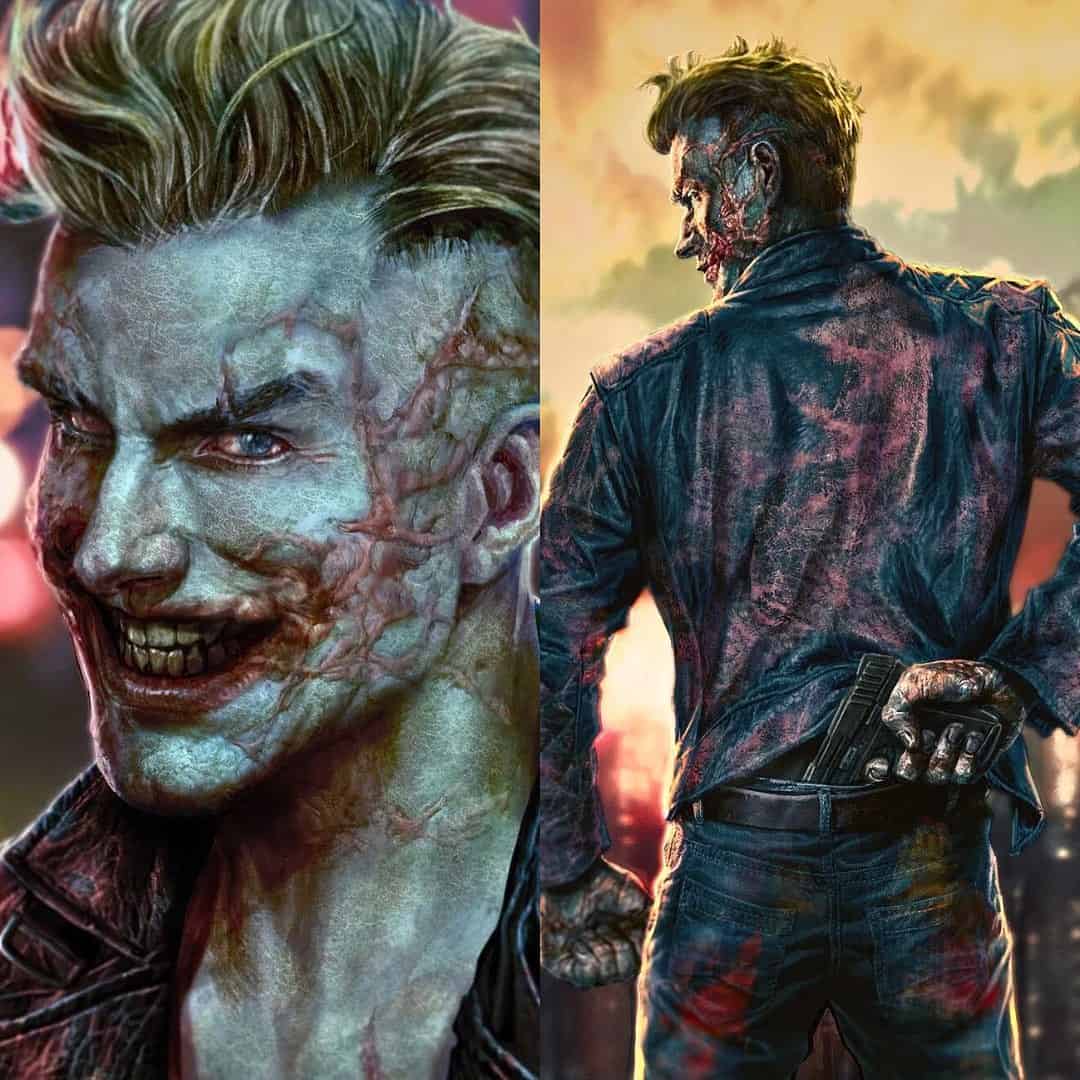 Joker appears in the post and concept art with his signature green-tinged hair, but his look is much creepier for this version than we have seen from him before. His piercing blue eyes are bloodshot, matching the raw pink scars marring his face. His sinister grin is equally scarred, matching scars on his hand as he reveals his nature and a weapon from the back of his belt.
RELATED: David S. Goyer Reveals the Blade Film We Never Got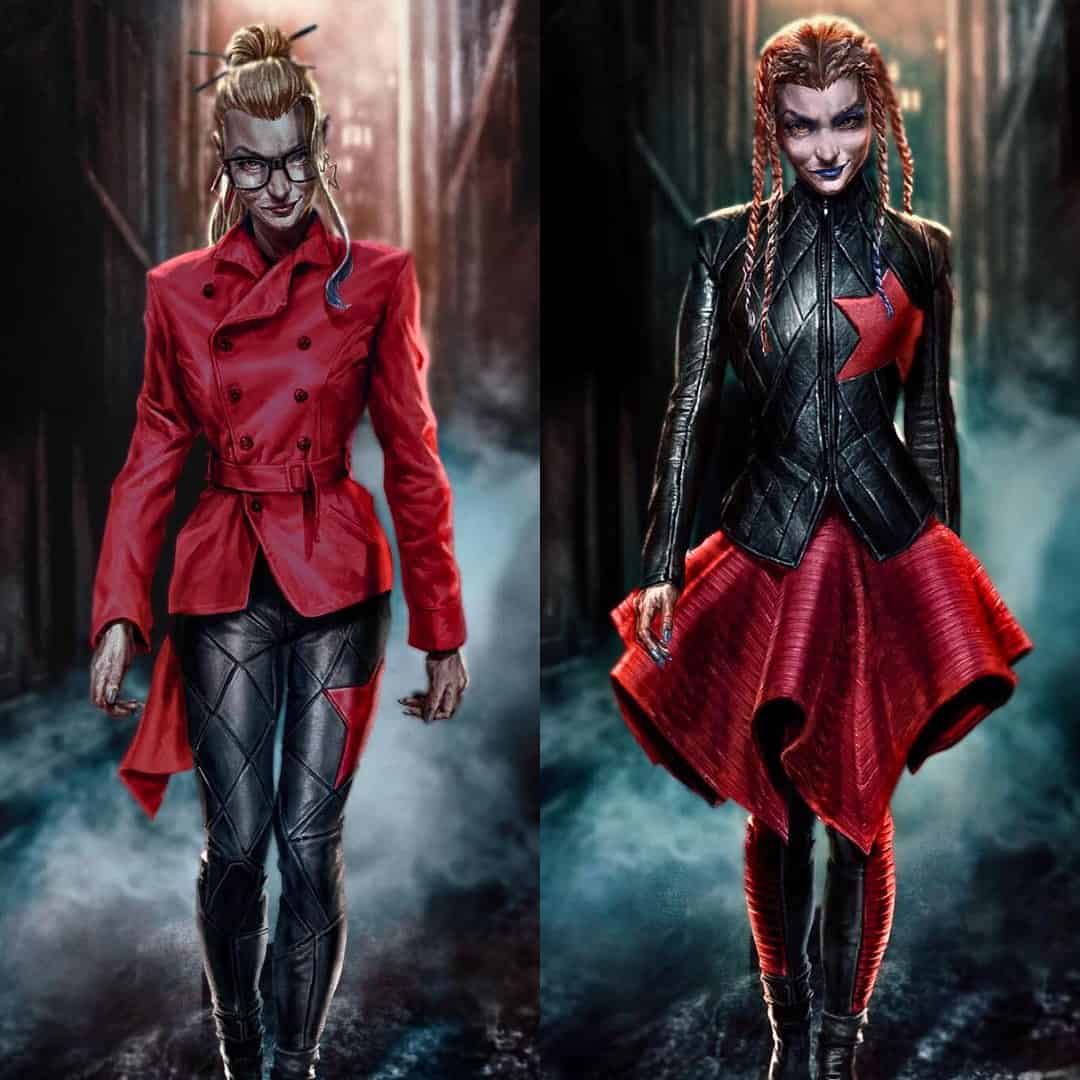 The Joker's toxic counterpart, Harley Quinn, formerly Doctor Harlene Quinzel, has been included in the concept art as well in two iterations, the first a bit of a business look and the second more of what you would expect from her terrorizing the streets of Gotham for her Puddin. Returning to the classic red and black jester look from the comics. Her first look includes quilted leather pants with start details and a red coat jacket. Her second mirroring the colour combination and changing her blonde hair and glasses for red braids and a bloodshot gaze matches Joker's.
Lastly, it looks like The Bat isn't being expected to fight the battle on his own this time as he has a fully armoured version of Wonder Woman to help him (hopefully), as she wields her usual outfit with bulkier greaves than you would usually see her in, matching bulkier gauntlets. At the same time, she also wears a cape and wields a shield and sword in an authentic Amazonian look that suits her perfectly.
We will never know whether the art was created for a movie, series, animation, or video game because Bermejo isn't at liberty to say. However, it would be fantastic if this was a new video game concept, as that field is notoriously where DC artists can play around and explore their interpretation of unique characters like Harley Quinn, the Joker, and more.
RELATED: "The Idea is Awesome" – Sicario 3 Is Finally Happening!
Hopefully, AI will never be able to replace people in creative fields like writing and art, but to prevent that from happening, remember to support your favourite artist in whatever way you like. Until then, we can hope that Bermejo isn't right and that AI won't infiltrate the artistic world forever.
Are you as sad as I am that this forgotten Batman concept art didn't make it to being a project?