It's been a long journey to the release of The Batman. There was an initial period of uncertainty where no one knew if Ben Affleck was involved or not, but the actor eventually vacated the Batcave, allowing director Matt Reeves free reign to write the Batman story he wanted and with Robert Pattinson as the new Dark Knight actor.
Matt Reeves' desire to look at Batman from a different angle
Discussing the version of Batman in his film, Reeves described him as "almost like a vision of horror" who uses the shadows to strike fear into the hearts of criminals. "But the real question is, what happens to you when you put on a mask and you have that anonymity?" Reeves suggests. "You kind of lose yourself. This is a guy who is not only fighting the criminal element, he's fighting himself. And he doesn't even know he's fighting himself."
A self-professed fan, Reeves felt there was a gap to tell a story from the angle of Batman being the World's Greatest Detective. However, he also took inspiration from previous iterations of the character, especially the class Batman: The Long Halloween tale by Jeph Loeb and Tim Sale. "My big entry into being a Batman fan was Batman '66 and Adam West, and Neal Adams and obviously the earlier comics," Reeves explains. "But I did a dive on everything that had been since then, because I hadn't read it all. And here's what's crazy when you mentioned The Long Halloween. My screenwriting teacher, the person who told me at USC that I should become a writer, was Jeph Loeb."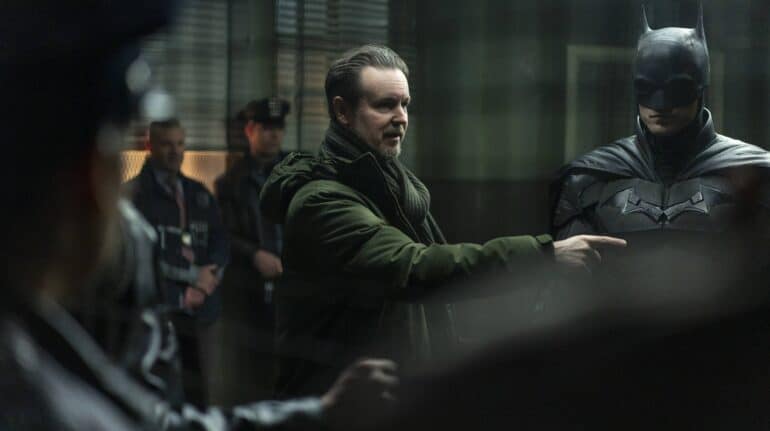 Why Matt Reeves chose Robert Pattinson as Batman
Reeves mentions how every artist has drawn a "Pattinson-like jawline", so it's clear that he already looks like Bruce Wayne would in the comics. Yet, that wasn't the only thing that drew Reeves to Pattinson, saying that he had "a young Brando or Montgomery Clift" type of energy to him and his performance in the 2017 Safdie-directed film Good Time all but cemented him as the chosen one.
I had no idea whether or not he would ever be interested in doing a big comic book character franchise," Reeves says. "But it didn't matter. I wrote it for him. And then it turned out, and I actually said to Dylan, my partner Dylan Clark, I said, 'What if Rob doesn't want to do this? That's going to be a real bummer. I really see him.' And then he told me that he had this meeting with him, he said, 'You know, he asked me about it,' and I was like, 'Really?' He said, 'Yeah, I think he likes Batman.'"
Reeves is a fan of Michelle Pfeiffer's Catwoman
One of the biggest supporting characters in The Batman is Selina Kyle, aka Catwoman. Playing the role of the feline fatale is Zoë Kravitz, who is no stranger to comic book movies as she starred as Angel Salvadore in 2011's X-Men: First Class. This time, though, Kravitz will have some big shoes to fit, and that's something that Reeves kept in mind while conceptualising and casting the part.
"Selina Kyle has always been a very compelling character because she didn't have the resources that Bruce Wayne did," Reeves says, adding that her life was much more different and more about survival than anything else. "And who is [Bruce] to judge when she didn't have the things that he had and he doesn't really know who she is? I really needed to find somebody who could embody this character, not so much in a kind of theatrical style, because obviously I think Michelle Pfeiffer is the best example of that, she was incredible as Catwoman."
For The Batman, Reeves wanted the Dark Knight and Catwoman's relationship to be similar to how Jake Getty and Evelyn Mulwray met in Chinatown, where Batman doesn't know if he can really trust her. "Zoë came in and read for the role and she just got it," Reeves explains about Kravitz's casting. "I mean, I think she's incredible. And she just had such a thoughtful understanding of the character and really wanted to find a way to make her flesh and blood. And that's what we tried to do, so that it's a version of the character that I think is as human as Bruce Wayne." Additionally, Reeves reveals that Kravitz had an idea for a Batman: Year One homage, which made its way into the film.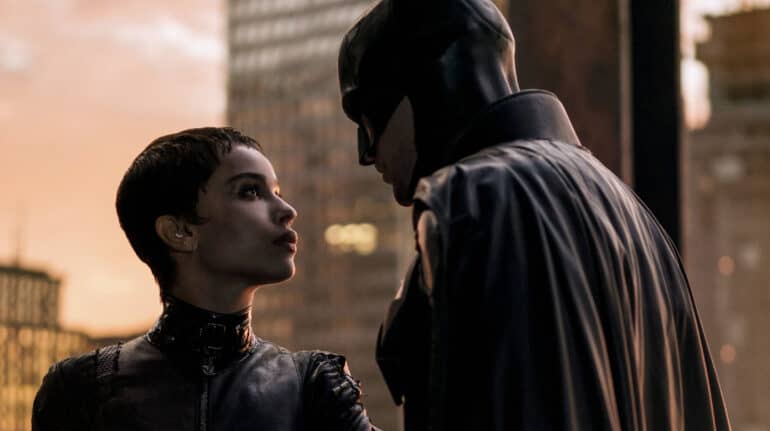 The Batman will be different
Ultimately, Reeves respects the iconic movies that came before his, but he understands that it was important to do something that hadn't been done before. Otherwise, what's the point? "I think that there was no way to approach this character again without feeling like we were doing it in a different way, because there have been great Batman movies and the only way to try and do something else is to try and be different," Reeves concludes.
Tell us, are you excited to watch Matt Reeves' The Batman? Let us know in the comments.