Taking inspiration from classic Resident Evil and Silent Hill titles, Song of Horror is a survival-horror adventure title with some novel ideas, but somewhat anticlimactic stumbles.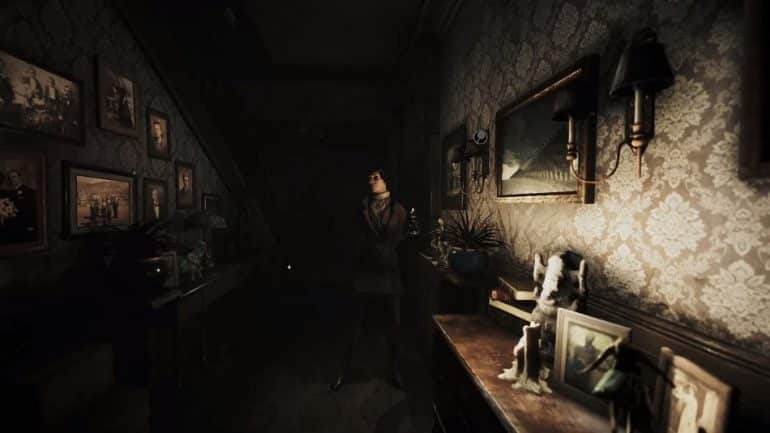 Song of Horror is a tribute/reinvention of classic survival horror titles. The core set up should be intimately familiar to anyone who was a fan of such titles a couple of decades ago – you control a flimsy, weak human from a fixed camera perspective, exploring an enclosed environment in one building, to discover the truth behind a horrific mystery, and along the way you need to solve strangely intricate puzzles and avoid a monstrous force that can easily kill you.
Song of Horror starts with a prologue, in which you control Daniel Noyer, who travels to the eccentric and foreboding mansion of an acclaimed writer. At the end of the prologue, Daniel disappears, and you take control of a cast of characters investigating his disappearance. Here comes the first distinct selling point of the game – the game is split into five episodes, and in each episode, you get a choice of perhaps four different characters to control. Each has different stats and occasionally unique items. All relate to the mystery in some way. You pick one at a time and control that character, right up until Bad Stuff happens.
If you cannot escape the Bad Stuff, your character is killed, and you need to then pick one of your remaining characters to continue the investigation. All items held by the previous character is dropped right where the Bad Stuff happened. If all the characters for one episode are killed off, you lose and must restart the episode entirely. The ending of each episode changes, depending on how many of your characters made it.
The Bad Stuff itself is called The Entity. The Entity is the other distinct selling point of the game. The Entity is like a monstrous smoky presence in the area which is always following the player. You can listen against doors to see if The Entity is in the following area, but sometimes it will just surprise the player in an unexpected way. If cornered by The Entity, your only hope is to run and hide in a specific location before it catches you, and even once there, you must play a minigame to slow your heartbeat before it catches you and devours you.
The idea is that the Entity is completely unpredictable, making each playthrough unique. However much of a neat idea that is, in practice though, it doesn't quite create the amazing horror experience it wants to be. Let me explain.
So, let's talk about how this all turns into a gameplay experience. After you launch the game, the first two things that Song of Horror tells you to do is 1) play the game with headphones on, and 2) use a gamepad. These are excellent ideas for the most part. The audio is very immersive, and the controls on the keyboard are an absolute dogs' dinner with the pseudo-tank controls. A gamepad is ever so slightly an improvement.
If I didn't make it clear earlier, you have no way to fight The Entity, and can only run and hide and try to make it not catch you. The rest of the time, you are exploring the house, collecting items, and doing that adventure game thing where you rub one item up against another item and hope that it creates a desirable effect. There are also some puzzles. You do have a map, and the map does mark where each unsolved puzzle or useable item is.
Here's the thing – like all the great adventure games of the 90s, the ways in which the game decides that Item X works here but doesn't work there is not entirely logical, at even the best of times. Why can I not use my tongs to pull down the item stuck on the roof above me? It seems like it would reach, but you're telling me this isn't right. Why not? It turns an immersive experience into a very video-gamey "but thou must" sort of forced experience, rather than an intuitive one like I know they intended it to be.
In a worst-case scenario, you need to do a lot of backtracking to check each room for something else you can do now with your new item. And that's where the horror starts to lose its lustre. Because it can be very scary the first couple times The Entity chases you, but when you're just trying to solve a very frustrating puzzle and the damn thing pops up again, it can feel much more like a nuisance than a scare. The intended approach is that you listen at each door to check if the Entity is in there, but that takes ages if you need to do it to each door you pass. Also, the minigame to chase off The Entity is not very intuitive, and you can quite easily lose a character as a result, wasting even more time.
That's the overall problem with the gameplay loop in Song of Horror – I felt more irritated by the horror wasting my time than I felt scared by it. I liked the story, I liked the adventure, and I even enjoyed some of the puzzles (while hating others). But whenever I think about playing it again, I think about the damn smoke monster that will chase me just when I start having fun. It's not fun, and it's not particularly scary. The worst scare I had in the entire experience came from a more cliched moment involving a photo that said, "don't look at this photo," and I won't spoil anything else. Although it was an old trick, it gave me a much bigger fright than anything The Entity did.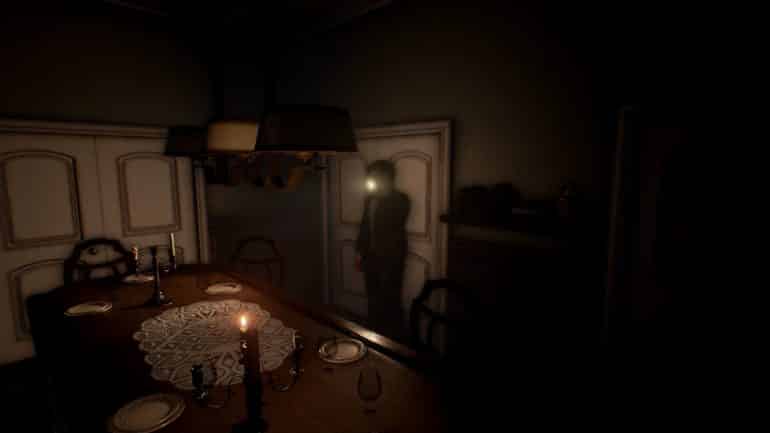 Song of Horror is well-intentioned, as I feel it was made by fans of the genre, but it ultimately didn't quite hit the mark for me. Nevertheless, if you want to give it a go and see for yourself, the episodic format means you can start with Episode 1 and see how much you like it before you invest anything else into it. Episodes 1 and 2 are releasing this Halloween.
The Review
Song of Horror
Song of Horror feels like it was made by fans of the horror genre, but doesn't always hit its mark.
PROS
Multiple characters and permadeath
Procedurally-generated enemy
Environment has lots of details
CONS
Frustrating puzzles
Enemy loses its spook factor
Lots of backtracking
Review Breakdown
Storyline

0%

Gameplay

0%

Graphics

0%

Replay Value

0%

Sound and Music

0%