In an exciting announcement that has sent fans into a frenzy of anticipation, new rumours suggest that Hollywood superstar Robert Downey Jr will return to one of his most underrated films. The news comes as a delightful surprise to fans who have been eagerly waiting to see Downey Jr reprise his role in this beloved movie — a role he hasn't revisited in over 10 years.
RELATED: Henry Cavill's Sherlock Holmes Deserves His Own Netflix Series
It's been well over a decade since Robert Downey Jr and Jude Law graced the screen as the iconic Sherlock Holmes and John Watson in Sherlock Holmes: A Game of Shadows. The film left audiences on a major cliffhanger, and while many have given up hope on ever seeing the third film, some have yet to fold. It seems their patience has finally paid off, as a recent interview with Susan Downey hints that the third film may be closer than any of us were expecting. And we're totally ready for Sherlock Holmes 3.
The third film was initially announced in 2018, with promises for release in December 2020. Unfortunately, the project was pushed back a few times for several reasons, and things got progressively bleaker when Dexter Fletcher, a director behind the project, announced that the film was "on the back burner".
Fletcher had suspicions about Downey's lack of faith in the project despite the "brilliant" script that had been penned. However, Susan Downey, a producer on Team Downey and the wife of Robert Downey Jr, was quick to assure fans that the film is a priority for her husband.
RELATED: Gerard Butler Confirms That Robert Downey Jr. Loves Olympus Has Fallen
Assuring Fans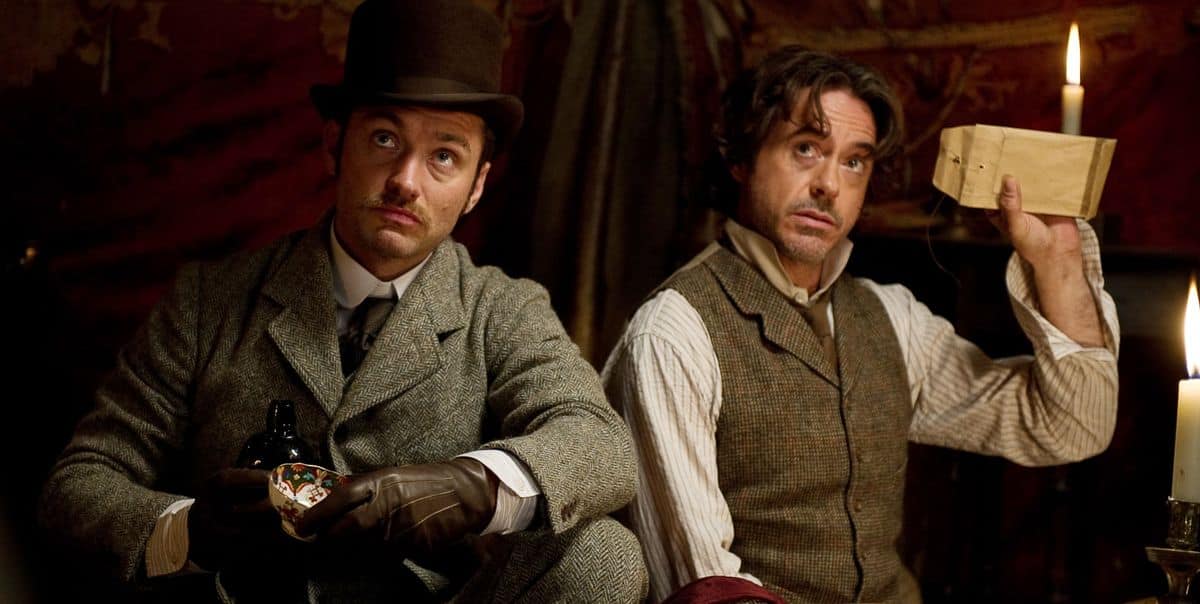 Downey and her producing partner Amanda Burell appeared to do an interview on the UnWrapped podcast, during which she spoke about Sherlock Holmes 3 and whether it was still happening or not:
"Well, here's what I can tell you. And Amanda can attest to this. Prior to this, we had lunch together with Robert, the three of us. And it was a very specific topic of conversation. So yet, it is in the hopper. We're going to do it when it's right, with the right people, but it is a priority for the company and a priority for Robert."
While it seems like the project is still happening, there's been no indication of when we can expect it. However, Downey has said that she and Burell "really push, push, push" on their upcoming projects and always consider what they can do next.
Downey also spoke about how she doesn't want the third film to feel forced, "I do know, like, there are times where just I've had more years of experience to know when to settle down and follow the process. Like, as much as we want to will that into existence, you have to let a couple of things happen before you do the big push, and maybe it gets there on its own."
RELATED: It Looks Like Robert Downey Jr.'s Iron Man Might Return Afterall
Other Opinions on When Sherlock 3 Might Happen
A few months ago, Collider spoke with Guy Ritchie about the third film and whether it would still happen:
"Well, honestly, I left this up to Robert. So Robert wanted to be in charge of this. The ball's in his court, so he's in charge of the script, he's in charge of the whole thing. I've moonwalked out of that until there's a time for me to get involved."
TL;DR
Sherlock Holmes 3 may finally be happening soon.
According to Susan Downey, the film is a priority, but they don't want to rush its production.
Guy Ritchie has said that the project depends entirely on Robert Downey Jr.
Are you excited about Robert Downey Jr's return to Sherlock Holmes 3?