We've seen a number of Liam Neeson action thrillers over the last few years. Some of them are okay and watchable, but most of them are well below average. Thankfully, Memory, probably Liam Neeson's 15th film in the genre, doesn't fit the usual mould. Sure, there's some action, some familiar beats and the 69-year-old veteran actor once again plays an emotionally damaged anti-hero, but the Martin Campbell (GoldenEye, Casino Royale) film takes a few surprising turns in this absorbing tale of vengeance. Think of it as Taken (or maybe even Momento) grounded in reality — where killing has consequences and the lead characters have strong emotions attached to their jobs and the events that unfold.
Most viewers will be mistaken to think they've learnt everything they need to know after watching the trailer. It's very easy to brush Memory off as just another Liam Neeson film. But, instead, it focuses on a much darker story than the Oscar-nominated star's previous work.
Set amid the seamy world of human trafficking, Memory, which is based on the 1985 novel De Zaak Alzheimer by Belgian writer Jef Geeraerts and its 2003 Belgian film adaptation, The Memory of a Killer, follows a hitman, Alex Lewis, who struggles with an early-onset Alzheimer's disease. While he considers retirement, his employer requests that he completes a job that takes him back to his hometown. Things quickly become messy when the forgetful hitman is tasked with killing a prostituted young girl who was rescued by the FBI from her abusive father. As Alex gets more and more entangled in preventing her murder, the hitman seeks help from the team of FBI agents who are also hell-bent on keeping the girl safe.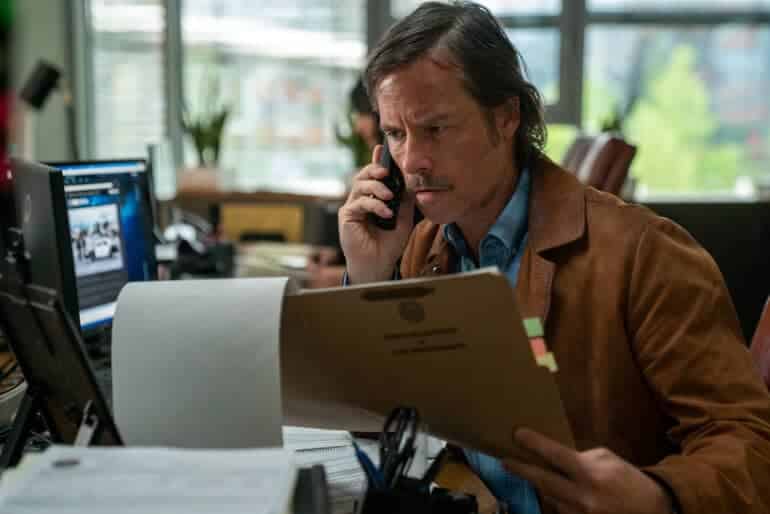 The most surprising thing about Memory is that it allows all the flawed characters room to breathe — even allowing them to do mundane tasks in order to build character. This isn't your conventional fast-paced rollercoaster ride either. Instead, the director takes his time to setup locations, situations and characters (who actually have tearful moments here and there). It's a slow burn grounded in reality — the type of complicated story you wouldn't be completely shocked to see on the front page of your newspaper.
If that's not your thing, there are still plenty of bullets and dead bodies in Memory. And Neeson's nothing to lose character remains interesting to watch. It just feels secondary to the actual story and the drama that unfolds outside of the action.
Granted, Memory is still sloppy in parts. However, most people should be able to overlook most of its flaws. It's so unconventional that it feels different. And that deserves some praise.