It has been an incredible few years for Batman fans who have had so many options, seeing some of their favourite Batmen returning for the first time in decades. McFarlane Toys has announced a stunning Batman: The Ultimate Movie Collection 6-Pack, where you can get all your favourite Batmen in one pack.
RELATED: The 6 Best Batman Toys to Buy Right Now
If you have ever wanted to have that Spider-Man moment where you get to see all of your favourite actors on screen, with all the changes happening at DC Studios. With the cutting down of how many actors will play characters like Batman and Superman simultaneously, this ultimate pack might be the closest we ever get.
This set brings together every epic Batman since 1989, starting with Michael Keaton (Batman 1989), Val Kilmer (Batman Forever 1995, The Flash 2023), George Clooney (Batman & Robin 1997), Christian Bale (Batman Begins 2005, The Dark Knight 2008, The Dark Knight Rises 2012, although the suit that the figurine is wearing is from the 2008 movie), Ben Affleck (Batman v Superman: Dawn of Justice 2016, Justice League 2017, The Flash 2023, and the suit that the figurine is wearing is the tactical bat-suit from the 2017 movie), and last but not least, our most recent actor to take up the role, Robert Pattinson (The Batman 2022).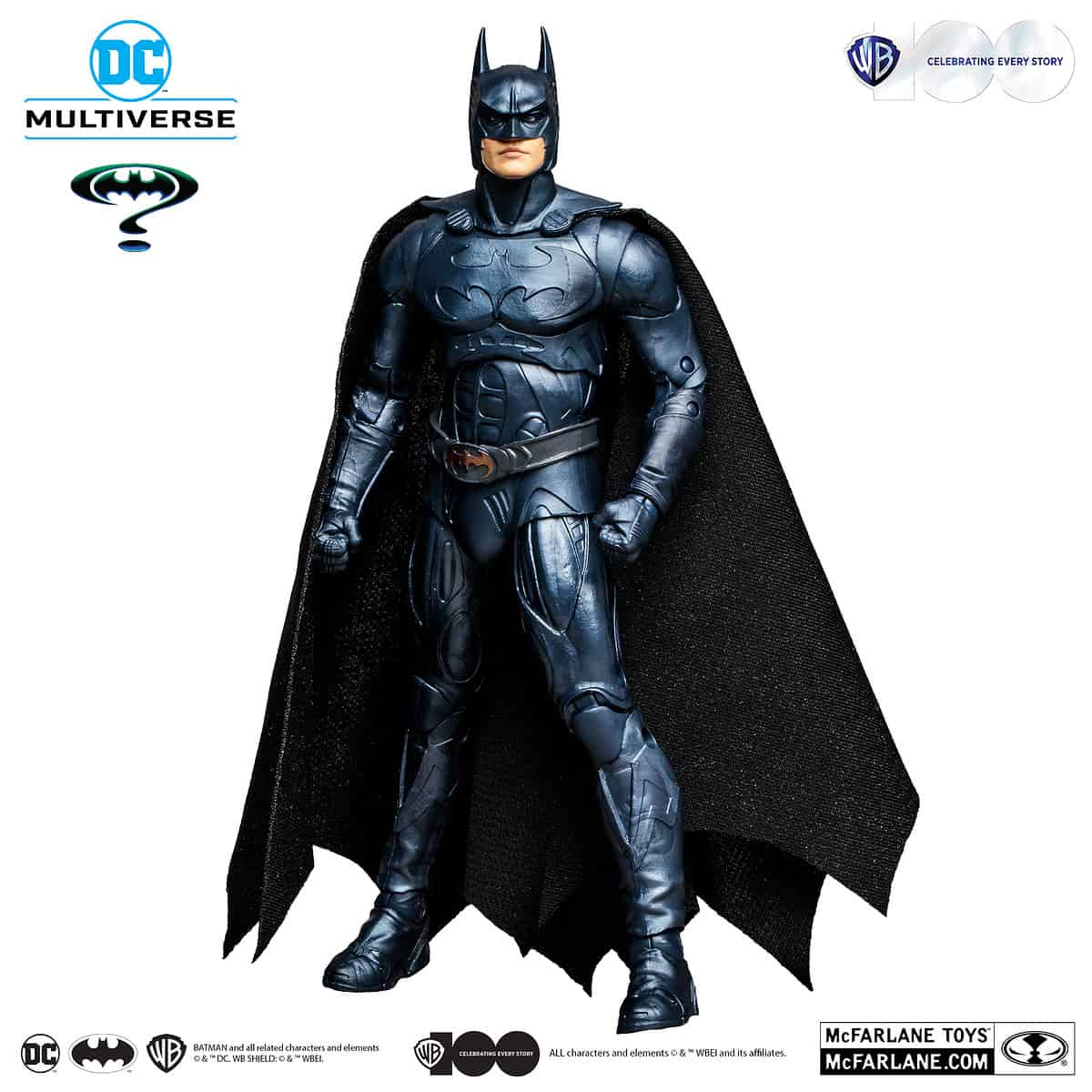 The figures are seven inches tall each (obviously, they are to scale) and come equipped with a fabric cape to flow in the gusts of wind in Gotham City (or the air conditioning of your display room). They also have a measure of articulation if you want to pose them. They have articulated wrists, elbows, shoulders, a double-jointed torso, and articulation at the hips, knees, and ankles. Unlike some figurines, their heads also move.
RELATED: The Batman Spin Master Toys Review – For Kids & Collectors
The six figurines aren't all you get in your epic box, however, as there are display bases for each of them, art cards – one for each Batman – and a magnificent device that will satisfy all of your childhood dreams of having your own Bat-signal. The light-up machine has four different interchangeable plates, each representing one of the eras in which The Dark Knight was seen on the silver screen throughout the last three and a half decades.
This epic six figurine pack was unveiled at this year's San Diego Comic-Con (from Friday 21st, to Sunday 23rd), and fans went wild for the impressive set. The set has yet to be officially out, with a release date of September 22nd, 2023. However, it is available for preorder at the cost of $120. If you are planning to get your hands on this set, I recommend doing it quickly, as it is already sold out on one of the few sites that it is available on.
The level of articulation on these figures makes them perfect for playtime. In contrast, the intricate detail and display-ability make them perfect for the avid Batman collector to add the entire group of actors to their collection in one shot.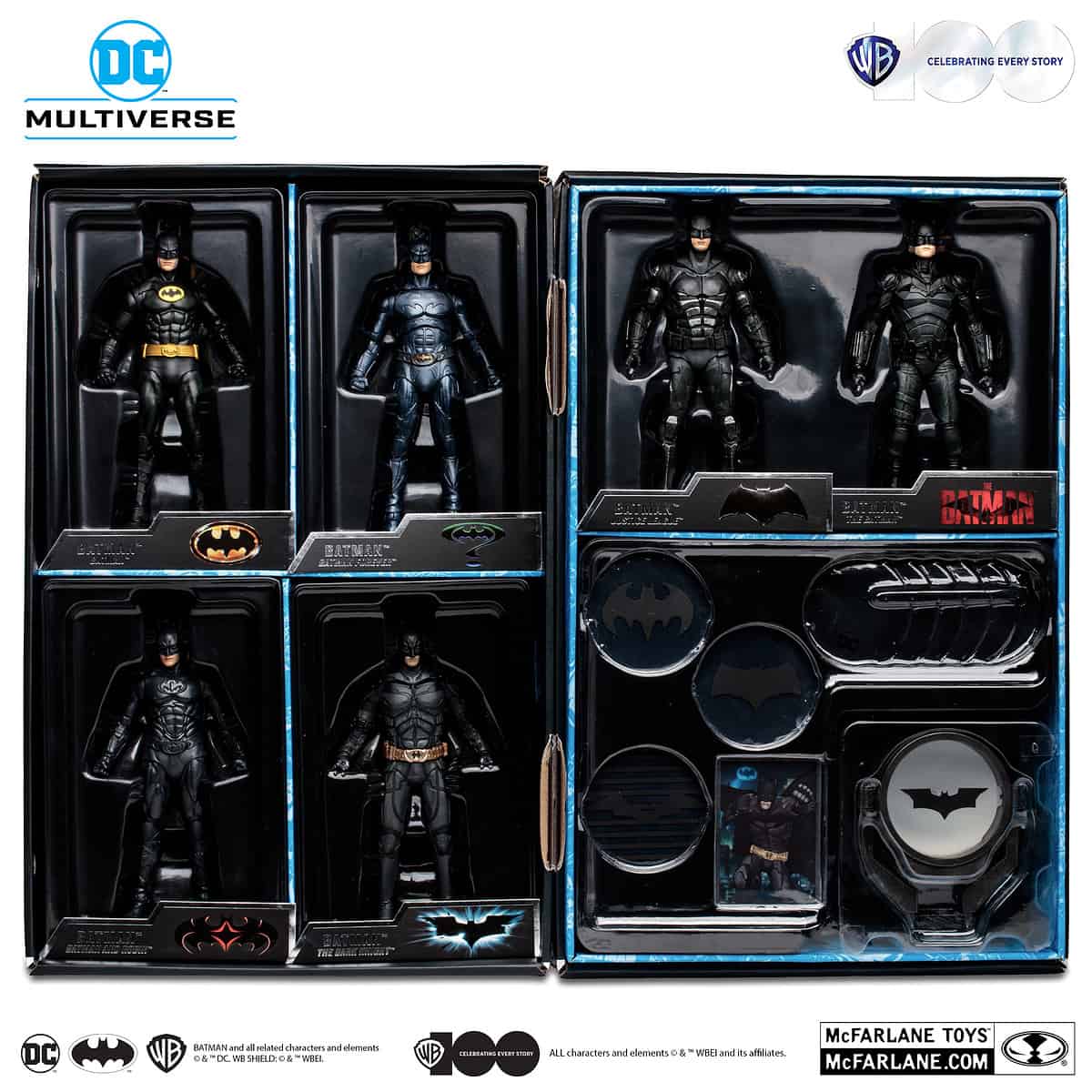 Suppose you don't want the entire collection all at once. In that case, many of these figures are already available through McFarlane Toys as singles. However, the 1995 and 1997 Batmen were never released independently and only exclusively to the set. If you want to add this epic collection to your stash, you can find them on Best Buy, GameStop, and Amazon (when they have stock, anyway).
RELATED: The Joker Gets His Own Nike Dunk Low Sneaker
Are you adding this epic Batman: The Ultimate Movie Collection 6 Pack collection to your stash?