At last year's DC FanDome, DC Films President Walter Hamada shared that the upcoming The Batman film would be set outside of the current DC Extended Universe. Now, The Hollywood Reporter has finally revealed that director Matt Reeves' The Batman reboot (if it can still be called that) will take place on an alternate Earth known as Earth-2.
The Batman Is Set In Earth-2
In an online article regarding the cancellation of some of Warner Bros. legacy development titles including New Gods and The Trench, THR revealed that The Batman will exist in a separate universe and shared DC's plans to explore the idea of a cinematic multiverse:
"Except for The Batman, which is set on an alternate Earth known to geeks as Earth-2, DC is plotting its films and shows to share the same universe. Key to setting up its new status quo will be The Flash (Nov. 4, 2022), which will tackle the multiverse and is said to also lend clarity to the future of the Justice League with multiple Batmen, as well as Supergirl, appearing."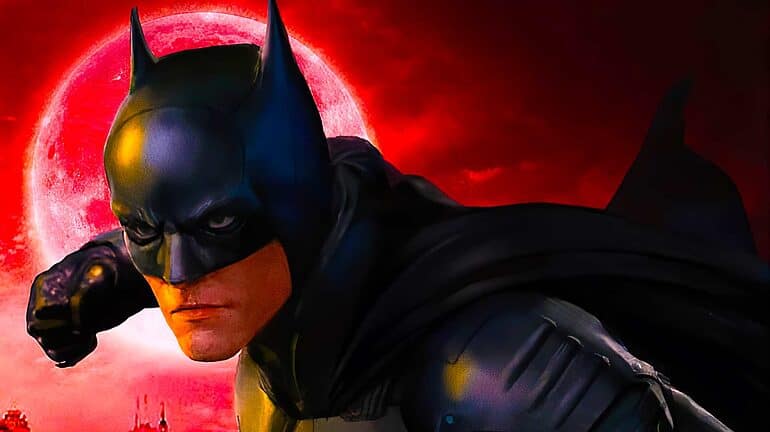 At the moment, DC is looking to create an interconnected cinematic universe.
This means that all future DC projects such as Black Adam, Shazam! Fury of the Gods, Blue Beetle, etc. will take place in the same continuity (besides The Batman of course). However, it is currently unclear whether JJ Abrams and Ta-Nehisi Coates new Superman film will follow suit or will take place in an alternate universe (Earth-2) like Matt Reeves' upcoming The Batman film.
Perhaps the two superheroes could even share the same alternate universe? Fingers crossed.
Fans of Ben Affleck's Batman will undoubtedly be happy to hear that Robert Pattinson's version of the Dark Knight will not be replacing their beloved Batfleck, but could exist simultaneously should Affleck change his mind about returning for a sequel. 
As for now, fans can expect to catch Robert Pattinson as Gotham City's brooding vigilante when The Batman releases in theatres on March 4, 2022.
What are your thoughts on DC's decision to explore the idea of a cinematic multiverse? What do you think about The Batman being set in Earth-2? Share your thoughts in the comments below.