It's a debate that's hot on the internet right now: who is the better Batman, Matt Reeve's Robert Pattinson or Zack Snyder's Ben Affleck?
Whenever anyone mentions DC Comics, the first character they picture is, without a doubt, Batman. Considering his popularity, it's baffling to see that the last Batman solo film was released all the way back in 2012. For some reason or another, the SnyderVerse hasn't had its own standalone Batman film — but that doesn't mean that the filmmaker hasn't managed to create one of the most iconic incarnations of the character.
2022's The Batman is, in many ways, a return to form for classic Batman films. However, the way Matt Reeves turned the character into an even more mature character has already won over many curious fans that were wondering how a new version of the Caped Crusader would be, especially one that exists in a world culturally dominated by the Marvel Cinematic Universe.
In many ways, both Reeves' interpretation of the Caped Crusader owes a lot to Snyder's creative vision. Both characters are unapologetically based on classic comic book stories starring the Dark Knight — a situation that Christopher Nolan avoided entirely with his ultra-realistic James Bond take on the character.
Even if both Matt Reeves' and Zack Snyder's Batman (Batmen?) are similar, they are also vastly different, mostly due to each filmmaker's particular style. While Zack Snyder usually goes for darker tones in his storytelling, Matt Reeves took that darkness to new extremes, making the younger live-action Batman the most mature yet.
Origins and Backstories
Perhaps one of the biggest differences in these two versions of Batman has to do with how experienced they are in the whole crime-fighting business. Bruce Wayne's life of revenge would take a toll on anyone, so it's not surprising to see how Ben Affleck would take a much different approach at being Batman than Robert Pattinson does.
After years of being Gotham's protector, Snyder's Batman is a well-seasoned superhero with decades worth of training and grudges to process. Much like Christopher Nolan's Batman, the one we see in the SnyderVerse is a character that is fueled more by his duty as the Dark Knight rather than his desire to avenge his parents.
Despite his long story of fighting Gotham's scum, we tend to forget that Ben Affleck's Batman only appeared in two movies, and neither of them did much to expand on the character's story. We know who Batman is thanks to the many origin stories we've already seen in previous movies and comic books before.
Matt Reeves proved that origin stories can still feel fresh, as long as the filmmaker at the helm of the project injects their brand of creativity into the mix. This trend isn't exclusive to the DCEU either: Marvel has taken a recent approach with Spider-Man, leaving Tom Holland without a proper character origin in the process.
We, as the audience, get familiar with who Robert Pattinson's Bruce Wayne is. This lets us get much more invested in his struggles as a novice crime fighter so much more than in Snyder's version. This version of the character is still pretty inexperienced in his craft, which often leads to him having to overcompensate to frighten his foes in combat. The result is not just a darker Batman, but also one that relies more on flashy theatrics to achieve his goals.
For comic book fans, Zack Snyder's Batman feels more like a live-action version of the main character from The Dark Knight Returns, while Matt Reeves seems to have made his own interpretation of Batman: Year One.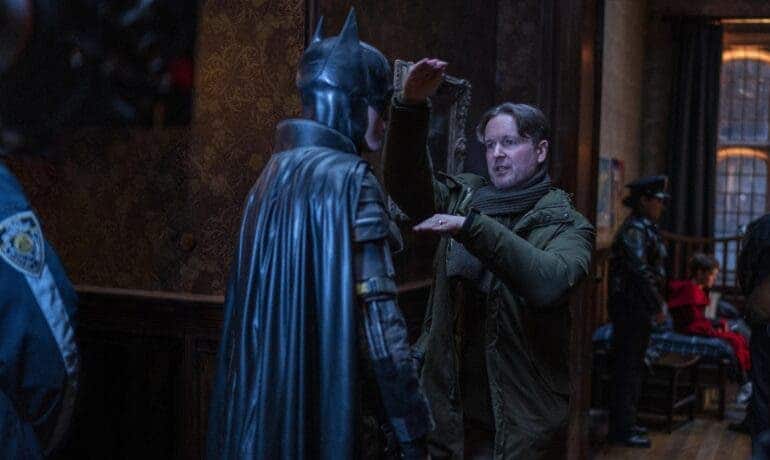 (In)Fallible Tactics
Like every character he brings to the big screen, Snyder gave his version of Batman a somewhat superhuman aura — which is kind of ironic, seeing as he is the only hero in the Justice League without any superpowers. A common theme in the SnyderVerse is that every member of the League has to be this larger-than-life persona that stands above the common men, and Batman is no exception.
Snyder's Batman isn't afraid of going head to head against Superman or even Steppenwolf. No matter how intimidating and brutal he can be, Reeves' Batman would be vaporized if he ever faced any of those guys.
The elevated status that Snyder confers to his characters also means that they hardly ever fail at what they do. Affleck's Batman fights with extraterrestrial threats every other day, while Reeves decided that his version of the Dark Knight would be closer to the original idea of the character — that is, a guy who dresses up like a bat and beats the crap out of mobsters and common criminals, some of them just happen to wear some outlandish costumes.
For an origin story, having the hero facing off against some less threatening foes makes perfect sense. In Batman's legendary rogues' gallery, the Riddler scores pretty low in the threatening score, which might be the reason why Reeves chose him to be the main villain in The Batman.
Another area that makes Matt Reeves' Batman more believable as a character is that he is prone to fail. Thugs can hurt him and, sometimes, even his more thorough plans don't go as expected. Again, it's the little details like these that make us appreciate this Batman even more.
Zack Snyder brought an idealistic version of the Dark Knight to the big screen. More than a man wearing a costume, this Batman had achieved what he always meant to do: become an idea, one that struck fear into the hearts of all the criminals in Gotham. Matt Reeves is just getting started with a cinematic universe that feels like a blend between Tim Burton's fantastical aesthetics and Christopher Nolan's gritty realism.
Generational Clash
One peculiarity about these two versions of Batman is that we can't use the old argument of them being targeted "at different generations." They co-exist in basically the same DCEU, even if they'll probably never cross paths. Justice League was released a mere five years ago, and the critically-praised Snyder Cut made it into HBO Max last year.
Matt Reeves isn't aiming to replace Zack Snyder's vision (or Batman) with his own: he is complementing it. Something that makes the DCEU unique compared to the monolithic MCU is that you never know what to expect. Multiple versions of the same character are nothing new for this cinematic universe — a concept that the MCU merely toyed with in Spider-Man: No Way Home.
Neither version of Batman is the 'superior' one. Both play the roles they were assigned to a T. Robert Pattinson's young angst and Ben Affleck's methodical ruthlessness are essential to each character, leaving it up to the audience to pick which version of Batman appeals more to them.
This unique approach to the cinematic universe formula is what fans love about DC: don't like Jared Leto as the Joker? Here's a universe where Joaquin Phoenix is the Clown Prince of Crime. It's all about variety in the DCEU, and it seems like the DCEU has finally found its footing. In the dispute between Zack Snyder and Matt Reeves' Batman, it's safe to say that these two Dark Knights are more than evenly matched.
So who do you think is the better Batman, Matt Reeves' Robert Pattinson or Zack Snyder's Ben Affleck?