With The Batman movie just a few weeks ago, the marketing train is full steam ahead. One of the key marketing areas for the movie always comes in the form of toys. In this specific instance, LEGO has partnered with Warner Bros. and DC for the release of a new Technic building set. The set is officially known as LEGO Technic The Batman – Batmobile (42127).
The Batmobile has always been a huge talking point when it comes to any Batman film or series. We've seen all kinds of cars over the decades, from the iconic Tumbler in The Dark Knight franchise to the truly horrible concepts by H.R. Giger for the Batman Forever film.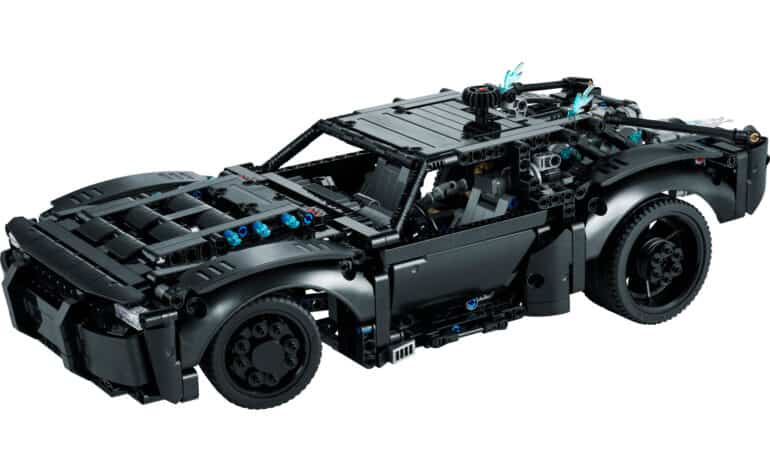 For the latest Matt Reeves' The Batman film, there was a lot of initial chatter about the new Batmobile. The new car goes back to the classic look, compared to the post-80s exaggerated designs we've been accustomed to. The LEGO Technic The Batman – Batmobile (42127) aims to capture the true-to-life design of the car, with all its cool features included.
While the set was designed for display, it's far more than that. Features from the LEGO The Batman Batmobile includes steering, differential on the rear wheels, moving pistons, a spinning flame, as well as doors and hood that open and close.
For its display, the unit also features light-up features. Included are two light bricks to bring the LEGO The Batman Batmobile to life. This adds a red glow for the transparent engine, along with the yellow brick lights on the front grille.
In terms of its size, the building set, once completed, measures 11cm tall (including the steering wheel and top flame), 45cm long (including rear flame) and 17cm wide. That's quite a large set for display.
Additionally, as with previous sets in the Technic range, LEGO has ensured safety for everyone. Components have been hard-tested, including being dropped, heated, crushed, twisted and analysed. This follows strict global safety protocols.
The LEGO Technic The Batman – Batmobile (42127) is currently available online and in selected stores across the country. It retails for R1,699.
You can get your hands on the set online via The Great Yellow Brick online store.