Just close your eyes and imagine it: Ben Affleck's Batman fighting alongside Jennifer Lopez's Catwoman. It's not so far-fetched.
Let's face it: the current state of the DC Extended Universe is not ideal. Wasted opportunities abound in what should have been a solid cinematic universe. Characters appear and disappear without rhyme or reason, backstories are changed from one movie to the other, and some fan-favourite characters never make it into the films.
One such character that's been conspicuously absent from the DCEU is Catwoman. Considering her status as one of Batman's most recognised allies/villains, it's almost criminal that she's not in the current DCEU – especially because there's a perfect actress for the role.
RELATED: Does The Batman's Catwoman Deserve Her Own Spin-Off Movie?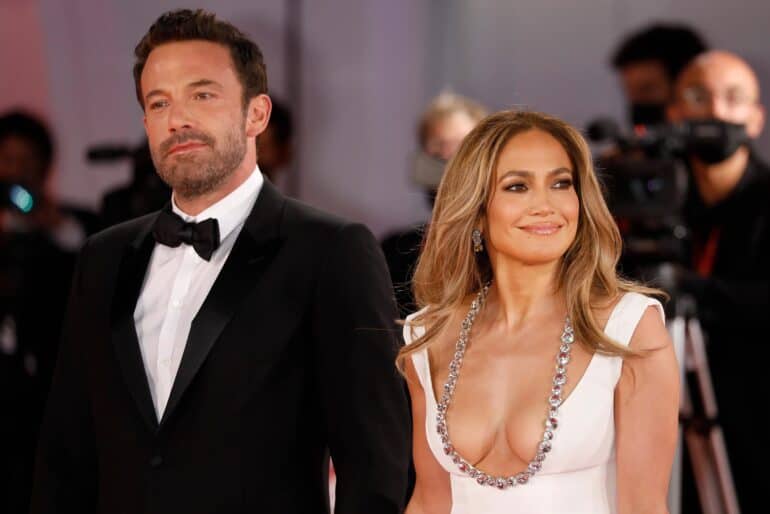 Natural Chemistry
The relationship between Jennifer Lopez and Ben Affleck in real life mirrors that of Catwoman and Batman – to a certain degree. Ever since the duo starred in the box-office bomb Gigli, Lopez and Affleck have been dating on and off for some time. Most prominently, the couple formally began dating again earlier this year.
It's been a while since the actor last donned the Dark Knight's cowl, but there's no denying that it would have been great to see both Jennifer Lopez and Ben Affleck starring together in a solo Batfleck film.
Many great actresses have played the role of Batman's feline companion, and having Lopez joining that select group would have been something that many fans would have loved to see in the DCEU. The chemistry between Jennifer Lopez and Ben Affleck is simply undeniable, and it would have been great to see the real-life couple playing with the romantic tensions between Batman and Catwoman.
RELATED: Zack Snyder Reveals His Catwoman For The DCEU
Fit for the Role
Let's not forget that, in one of the most baffling studio decisions ever made, we know precious little about Affleck's Batman backstory. We know that he has faced the Joker in the past and that Robin might be dead, but we jumped straight into The Dark Knight Returns Batman for the first movie in the new DCEU.
Affleck plays an older Batman: a character who's tired after countless battles and losses. Considering that this Dark Knight is no longer Gotham's young protector, it makes sense for his allies and foes to have aged with him. That's where Lopez comes in.
At 52, Lopez is actually three years older than Affleck. The last time we saw a Catwoman and a Batman together on the big screen was in 2012's The Dark Knight Rises, where the age gap between Christian Bale and Anne Hathaway was much more noticeable.
Even though she's 52 years old, Lopez still looks stunning. The photos we saw of her and Affleck makes it look like the couple is almost a decade younger than they are. This is the kind of morality boost that only comes with a happy relationship, and would have given us a stunning performance from the couple in a Batfleck solo film.
With The Batman and The Flash releasing next year, perhaps it's not too late for us to get a Catwoman played by Jennifer Lopez in the DCEU. Alternate timelines and multiverses are all the rage in superhero films these days, and with them comes a whole new slew of possibilities.
The truth is that Jennifer Lopez and Ben Affleck are one of Hollywood's leading power couples right now, and watching them together on the big screen once again would be a cinematic delight – no matter if you're a fan of the DC Extended Universe or not. Also, it's high time we got a new Catwoman in theatres.
RELATED: Did You Spot The Catwoman Cameo In Justice League?
What do you think? Would Jennifer Lopez make a perfect Catwoman alongside Ben Affleck's Batman?