Jon Hamm has revealed that he was initially cast in one of Ben Affleck's most prominent roles but had to bow out due to scheduling conflicts.
RELATED: Jon Hamm Shares His Interest In Playing Batman
While AMC's Mad Men catapulted the 52-year-old's career almost overnight, his role as the charismatic and elusive ad man on the small screen also stymied his participation in a film that could have been the actor's most significant film role.
The seasoned actor, who has been closely linked to the role of Batman over the years, recently opened up to Andy Cohen about walking away from a movie role he was initially cast in before Affleck.
On a recent Watch What Happens Live episode, Hamm finally addressed the rumour that he was originally up for the lead role in the critically acclaimed psychological thriller Gone Girl. The American actor stated that he was almost cast in the film, but the timing didn't work out as he had a conflicting commitment.
"Yeah," he confirmed. "I was down to the very end of that. It was meant to be me, but we had to film the continuing adventures of Mr. Draper."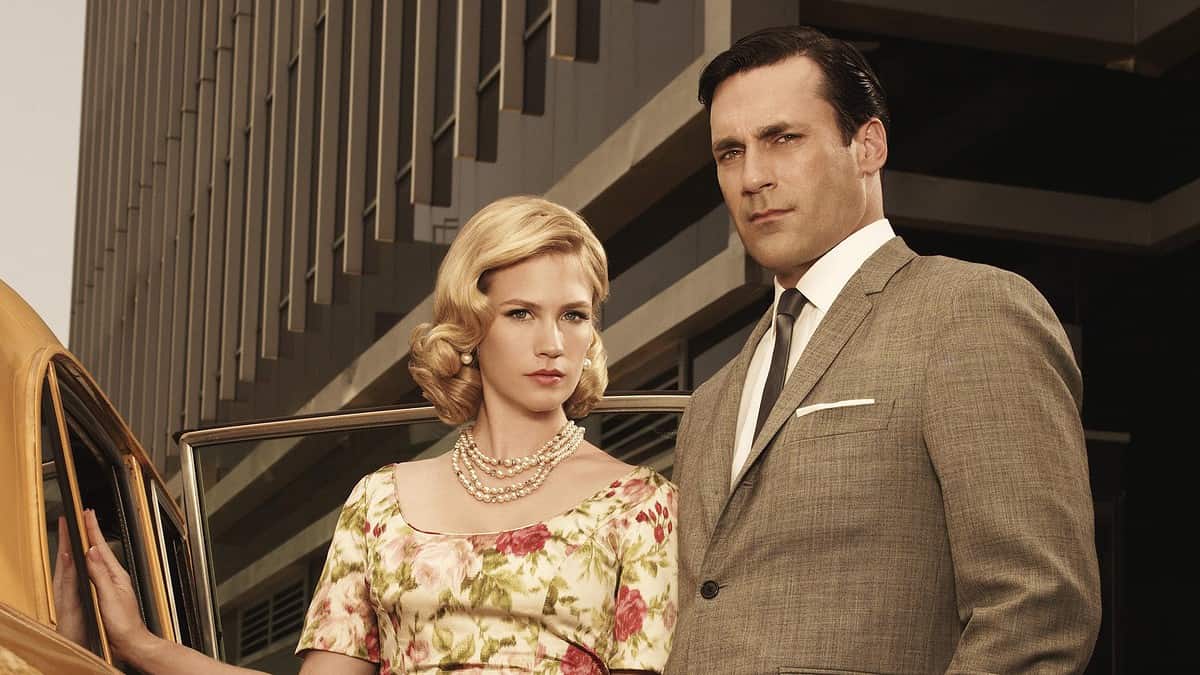 RELATED: What Happened to Michael Keaton's Batman After Batman Returns?
Hamm's admission on the talk show is not a complete surprise. In 2015, Page Six reported that the Mad Men actor was up for the role of Nick in Gone Girl but had to decline due to his contractual obligations with the period drama television series. According to the publication, the creator of Mad Men, Matthew Weiner, refused to release the actor from his contract.
Although Hamm did not go into much detail on WWHL regarding what happened, he did express his belief that he would have been ideal for the lead role in the film as both he and the main character are from St. Louis.
"Poor Ben, a Boston guy, had to wear a Cardinals hat," he joked of Affleck. "He was not very happy about it."
Although Hamm missed out on the opportunity to star in the critically acclaimed thriller, he went on to win an Emmy for Outstanding Lead Actor in a Drama for his portrayal of Don Draper in the final season of Mad Men – so not a complete loss then. However, if you have watched Gone Girl it is easy to see why Hamm may be a bit sour about losing out on the coveted role.
RELATED: The 13 Best Movie Plot Twists In Movie History
Few films are as unsettling as David Fincher's Gone Girl. The story follows Nick Dunne, a man whose wife mysteriously disappears, leaving him as the prime suspect. When the couple's marriage is subjected to public scrutiny from both the police and the media, their happy image quickly falls apart.
Unsurprisingly, the twisty-turny psychological thriller took the world by storm with its depiction of Nick and Amy Dunne's twisted marriage. While Rosamund Pike's cold and calculated portrayal of Amy (the supposedly missing wife) undoubtedly stole the show, Ben Affleck delivered one of his most memorable performances as the foolishly checked-out husband, Nick. Thanks to outstanding acting by the talented duo, it isn't easy to imagine anyone else playing these twisted characters.
Would Jon Hamm have made a better Nick Dunne than Ben Affleck?
Sources: The Hollywood Reporter, Page Six, Variety