There was a time when franchise films were pretty much guaranteed hits. Star Wars, Harry Potter, James Bond, and more. Many superhero films are in that list too… especially the Batman films.
These days, the disappointments of Solo and Rogue One have left the Star Wars franchise deciding it's time to ease up and make less Star Wars films again. The Fantastic Beasts films have let Harry Potter's wizarding world down. James Bond has had his own ups and downs in popularity over the years. Several film studios have had to reassess their output in recent years, as previously established "built-in" audiences who have been taken for granted have grown tired of the product.
But what about Batman? Are there too much Batman films out there?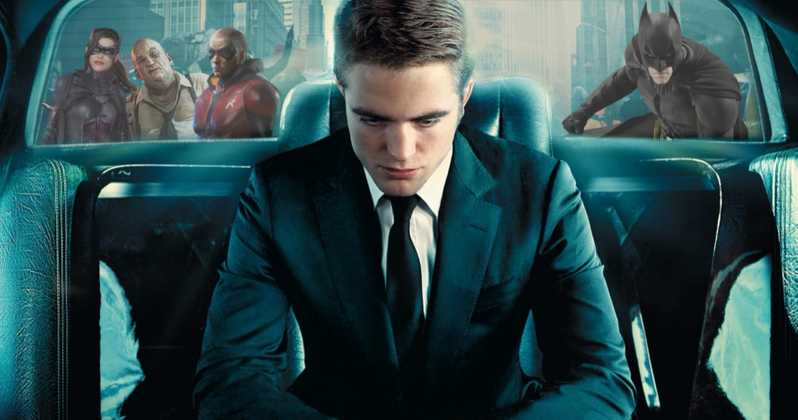 The comic books are fine, of course – after all, those are where Batman always belongs. But including spin-offs and productions where he's been a pivotal character, there have been at least a dozen live-action Batman films. Then add to that over thirty animated films and a further dozen TV shows. Plus, of course, there are all the games, not to mention the radio plays and audio dramas, and even stage show musicals.
And, presumably, there's more of everything on the way, too.
Of course, what's already out there has (generally) been massively successful… and, most importantly, a lot of it has been great. The proof of that is everywhere. The character has become ingrained in popular culture, and you probably only have to walk around a shopping mall or even check your closet or shelf to find some item of Batman merchandise. As a character, he's earned every bit of his success and people are happy with him.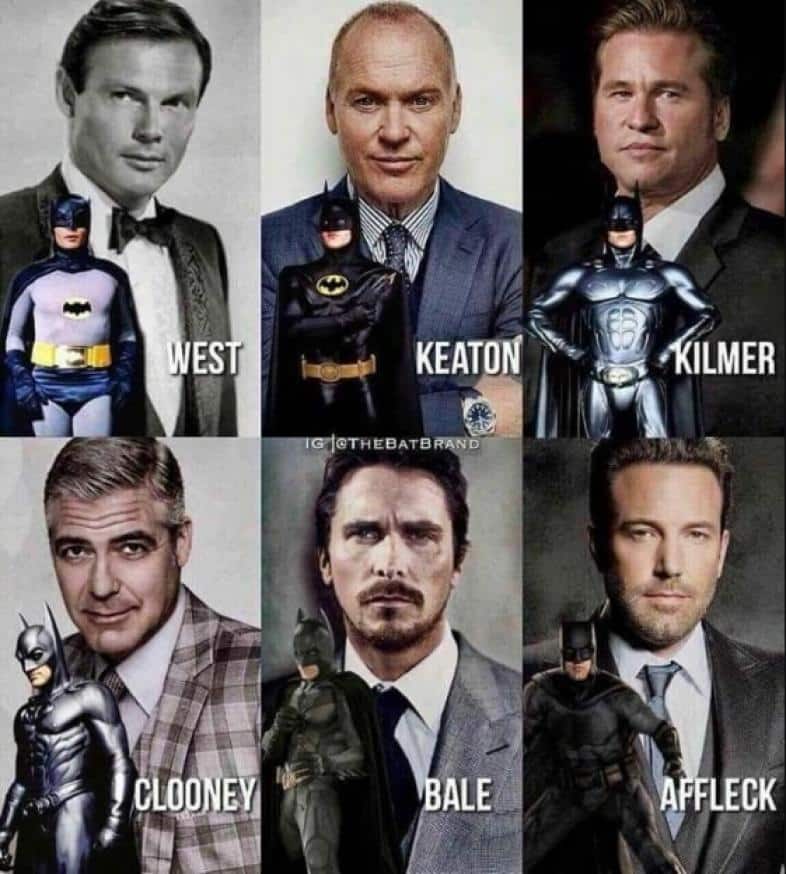 But right now, the market is looking over-saturated with Batman. Some recent dips in his success are the result of bad productions in general, but also they indicate that he's wearing out his welcome. He wouldn't be the first comic book character to do that. A good example is Wolverine, the self-proclaimed best there is at what he does.
There was a time when Wolverine was everywhere. He was the hottest character in Marvel's roster of struggling superheroes. As such, he would make cameos in just about every comic book published, and fans loved his in-your-face attitude. His appearances in cartoons and films pushed the character's popularity even further, making him so pivotal to the success of the X-Men franchise that he practically overshadowed it – especially in the movies. But eventually fans tired of Wolverine; that in-your-face attitude grew stale, and while he was still popular his appearances no longer guaranteed good sales. The films he appeared in were no longer blockbuster hits – even with his involvement.
Yes, Logan was well-received and both a commercial and critical success, and he's still a popular character beloved by fans; but some of that stems from him no longer being the poster boy of Marvel and the X-Men franchise anymore, as other Marvel characters came to prominence. That allowed Wolverine to go in different directions, away from the mainstream. His constant presence in the spotlight led to him becoming stale, and it was his drifting away in to the background that made fans remember why they loved him all along. In Logan, when he died it meant something because people knew it was the end of an era.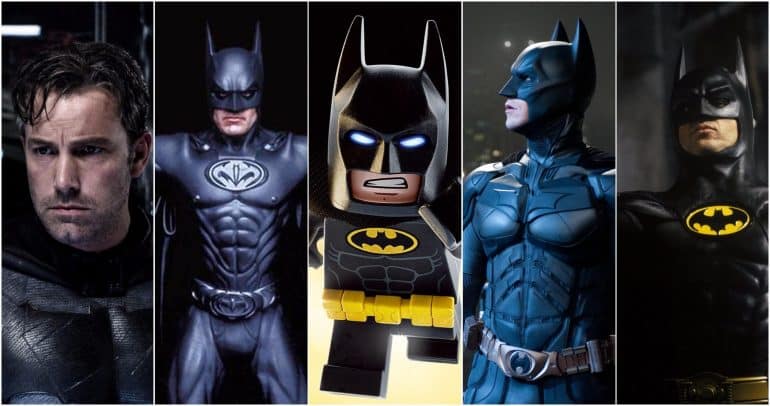 So… where does Batman fit into all this?
When Tim Burton's Batman film broke box-office records. It had also been over twenty years since Batman had appeared properly in live-action. Batman's return to the big screen reminded people of how much they loved him, and he'd been away so long that some people even expected the camp '60s version to appear. That absence only served to emphasise the fact that this Batman would be something different, and the break did him wonders.
A few years later, after Bat-mania had taken over popular culture and then become tiresome, the franchise fell apart with the woeful Batman Forever and Batman & Robin. A break was needed again, even if it wasn't a long one. Batman Begins arrived eight years later, and had the difficult task of reassuring fans that the poor representation of the character was over and that recent franchise fatigue had worn off. Things would be different… again… with a new Batman in a new set of Batman films.
They were. Whilst not a massive success, it was a powerful film which paved the way for the billion-dollar blockbuster sequel, the highly acclaimed The Dark Knight. The Dark Knight Rises, the third film in that particular trilogy, was less successful and ultimately disappointing as a film. But one of the things which sold the last film was the acknowledgement that, much like Wolverine in Logan, Batman's time was going to be over for a while. It meant something.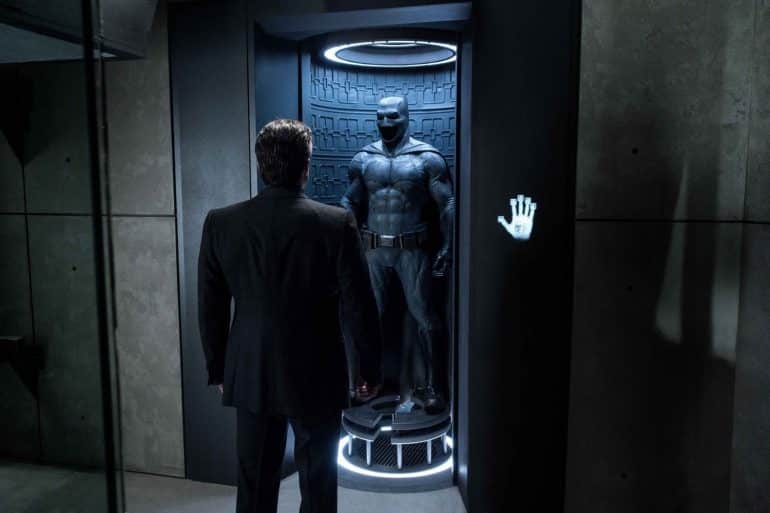 Except it didn't mean anything. It didn't take long for the character to return, raising the eyebrows of some fans. However, there were far bigger problems under the hood with Batman v Superman and Justice League, and while Batman wasn't the standout character he should've been he also didn't lend much to either botched story. With those films both underperforming, along with his brief appearance in dismal Suicide Squad, it was proof that even Batman's universal popularity wasn't enough to sell tickets to an audience when the films themselves were stinkers.
Recently, controversial artist and Deadpool creator Rob Liefeld accused Warner Bros. and DC of using Batman as their Tylenol, Aspirin and laughing gas, assuming that "More Batman will fix it!" whenever sales or viewing figures are down. While many may object to the comment – some of that stemming from simply not liking Liefeld and an urge to disagree with anything he says – the sad truth is that he's not wrong. Warner Bros. and DC do have a track record of relying on Batman to boost sales, simply because the character is a proven commercial success. It makes financial sense… even if it means diminishing returns over time, by over-saturating the market with the character.
In the long run, sometimes less can be more and audiences need a break from a character or a franchise. Even if it isn't a long one. It's a lesson that films studios are being forced to learn lately, with increasing regularity.
Yes, it isn't always needed. When Captain America: Civil War and Spider-Man: Homecoming arrived, some questioned yet another reboot of the Spider-Man character. It was argued that having three different film incarnations of the web-slinger in just nine years was too much Spider-Man. Yet the quality of the latest wave of films and the personable nature of actor Tom Holland have carried them through, showing that it's perfectly possible to win back the fans even without a break.
But can Batman replicate that as Robert Pattinson becomes the third Batman in the course of just eight years?
It's possible and, hopefully, he does. Nobody wants to see the Batman franchise fail and the character's reputation damaged with the fans. Hopefully, the film will redeem Batman's popularity from the recent string of disappointments. If not, it will simply be another film added to the growing pile of them.
The final result will be telling and may be an indication that Batman needs to take another break from the big screen for a while, whether Warner Bros. wants him to or not for financial reasons. Sometimes, for the sake of the audiences as well as the character's future, it's best just to take a break.
Please Warner Bros., no more Batman films.