Some villainous characters are so deliciously evil that they become likeable. That's the case with Darth Vader, Hannibal Lector, Marvel's Loki and Ledger's Joker. And that's the case with Rosamund Pike's black-hearted Marla Grayson, a predatory character so horrible and full of wickedness that you hope she meets an early grave, but also secretly root for her to come out on top in I Care A Lot.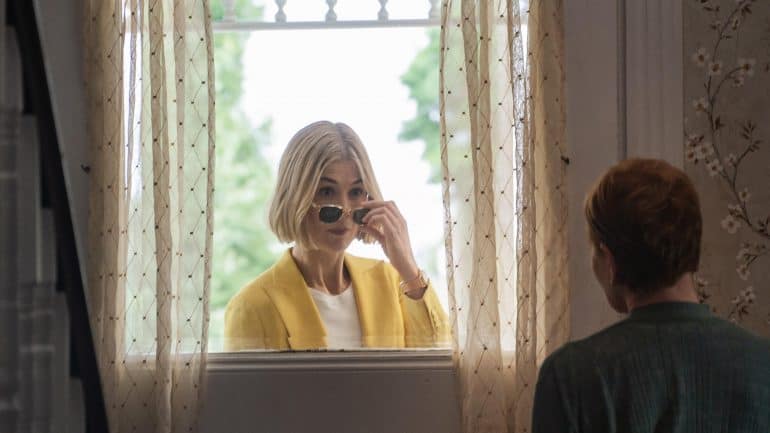 Pike's Grayson marches through Netflix's I Care A Lot with an icy confidence as she disarms powerless retirees and the law with her power suit, razor-sharp "Can I speak to your manager?" haircut and deceitful sociopathic lies. Her highly lucrative racket is guardianship: falsifying documents to declare the elderly mentally incompetent and then appointing herself as their legal guardian.
It's a gripping look at the exploitative nature of the healthcare system, but it's also so, so much more.
At times, I Care A Lot plays out like a disturbing and disconcerting thriller but, on occasion, it switches the tone and becomes a dark comedy poking fun at an unjust world.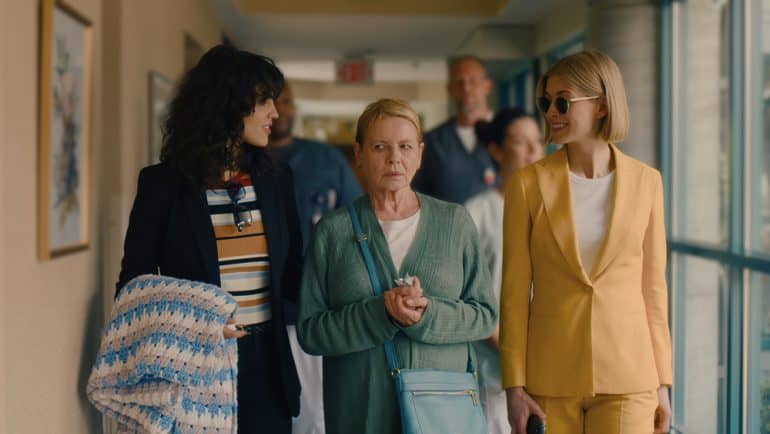 Regardless of genre, it's hard to deny that this Netflix caper is wildly entertaining and full of well-hidden surprises around every corner.
With the help of her business partner, Fran (Eiza González), Grayson sets her targets on a wealthy retiree, Jennifer Peterson (Dianne Wiest) — possibly her biggest catch to date. Aided by a medical institute and a doctor who is clued up with the scam, she's able to convince the court that Peterson is unable to take care of herself.
Unfortunately for Grayson, she's just made the biggest mistake of her life. See, Peterson isn't an easy payload. She has a secret life that's about to come to light. And Grayson soon finds herself in over her head.
From there, I Care A Lot takes so many twists and turns. It's the type of tale that will leave you on the edge of your seat and make your jaw drop with every new reveal. Amidst all of that, it also manages to ask important questions about the way we treat others (especially the elderly) and what we're willing to do for success.
It's satire. It's dark. It's vicious. It's amusing. But, most importantly, it's fun.
The Review
I Care A Lot
With a career-best performance from Rosamund Pike, I Care A Lot is a must-see.