Based on the film's title alone, you'd be forgiven for thinking that Amazon Prime's Without Remorse sounds like a generic B-film starring a robotic '90s action star like Jean-Claude Van Damme or Chuck Norris. You wouldn't be too far off actually, except that it features Michael B. Jordan delivering a performance way too good for the material.
Stop me if this sounds familiar. The head of an elite Navy SEAL team, John Kelly, is considering retirement and settling down to a much simpler life with his pregnant wife. On his last mission, however, he manages to piss off a cold-blooded Russian military force. They seek revenge and kill his wife. In retaliation, driven by revenge, Kelly goes rogue.
Cue the explosive title: "Without Remorse". Dun dun dun.
You've seen Amazon Prime's Without Remorse before. It might have been called by a different title but all the elements are the same.
Musclebound military man. Check.
Russian baddies. Check.
A vengeful plot. Check.
Corrupt CIA officials. Check.
A secret government plot to overthrow the world. Check.
Explosive action and a hero that's willing to throw himself into a world of danger without calculating the risks. Check.
Sadly, it's all very by the numbers. You'll spot the bad guys almost immediately. You'll even see right through the plot twists from the opening scenes. It's just too obvious.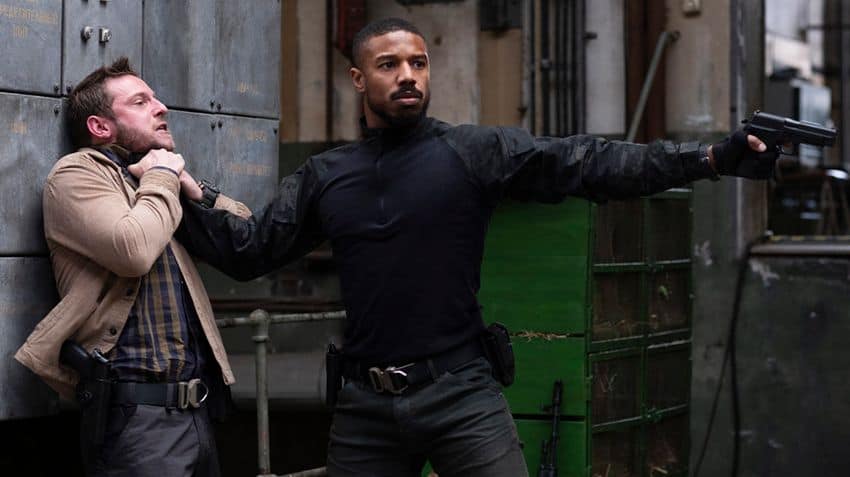 The name "Tom Clancy" has become synonymous with espionage and military-science thrillers. Whether it's a game, a book, a television series or a film, the author's name in the title carries a lot of weight. Those familiar with his work should know what to expect here. Unfortunately, it's let down by a script that never allows us to connect with what's happening.
This is incredibly frustrating given Michael B. Jordan's performance in Without Remorse. He gives this material his all, even in moments where you'd expect him to be more subdued, like a Jason Statham hero. Jordan goes through a rollercoaster of emotions that aren't usually associated with the genre. He cries. He begs. And there's even a glint in his eyes as he talks to the film's bad guys.
It feels misplaced.
Don't get me wrong, Without Remorse is not a terrible film by any means. It's just a very average one. There are some really cool "skop, skiet and donder" moments throughout its 109 mins. Just don't expect any surprises.
When you consider that Amazon Prime is also the streaming network behind the satisfying Tom Clancy's Jack Ryan series, you have to wonder how they got this one so wrong.
The Review
Tom Clancy's Without Remorse
Tom Clancy deserves better. Michael B. Jordan deserves better. Amazon Prime deserves better. And the audience certainly deserves better.