We all loved seeing Henry Cavill as Sherlock Holmes in Enola Holmes. But we want more.
The Netflix cinematic universe has given us some brilliant characters over the years. Even more impressive is that some of the best characters the streaming platform has to offer aren't even the protagonists of their own stories. We've seen that happening with Steve in Stranger Things, and with social media's love for Dandelion/Jaskier in The Witcher.
Speaking of Netflix's The Witcher, the show made the waves when it announced that Henry Cavill would star as the titular monster hunter. What few people expected was to see Superman himself co-starring in a Netflix family film called Enola Holmes. In the movie, he plays the part of everyone's favourite British detective, Sherlock Holmes – and we think it's high time this incarnation of the character gets his time to shine.
Henry Cavill's Sherlock Holmes deserves his own Netflix series.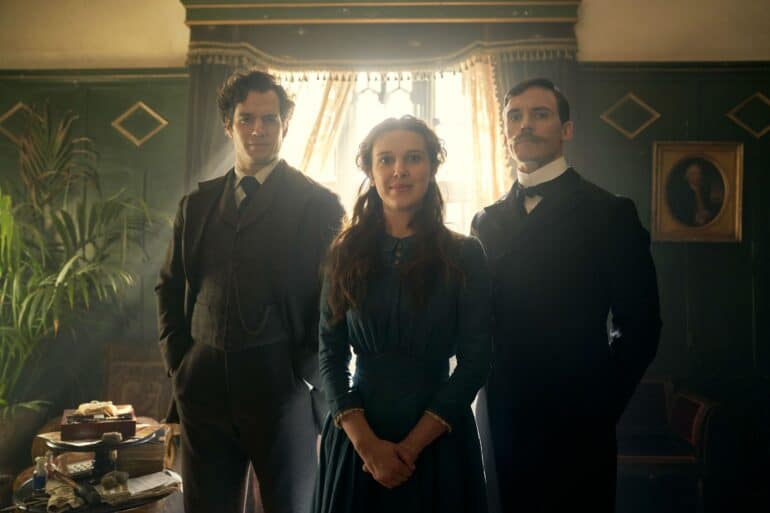 Enola's Watson
Based on an American book series by Nancy Springer, Enola is Sherlock and Mycroft's younger sister. Raised by her mother from a young age and taught the basics of jujitsu and logical thinking, Enola is a force to be reckoned with. She even has a deductive reasoning skill that rivals that of Sherlock – a fact that the veteran detective is quick to point out.
Having such a prominent relative would put a lot of pressure on a character like Enola, so it's great to see that the film made it clear that she was the protagonist of this story, not Sherlock. While he serves as an assistant and a mentor throughout the film, Sherlock and Mycroft manage to stay away from most of the action.
However brief, Henry Cavill's performance as Sherlock Holmes is simply phenomenal. Seeing him go back to his natural British accent after watching him pull off an American one in Justice League is a godsend.
Another thing we have to consider is Enola Holmes' ending. Just before Enola and her mother's reunion, we get a moment to see Sherlock considering taking Enola in under his tutelage. However, he decides against it, leaving with Mycroft and onto more classic Holmes' adventures.
This ending is the perfect introduction to a Netflix show about the adventures of Sherlock Holmes and Mycroft – starring Henry Cavill, of course. His version of the character seems to be more in line with the mental image that many of us have of the character – that's to say, the polar opposite of Guy Ritchie's Sherlock.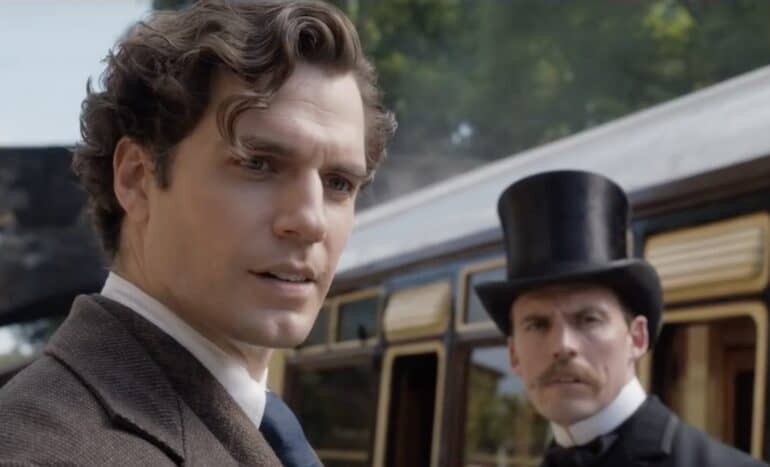 Limitless Source Material
Considering the amount of Sherlock Holmes books, novels, and short stories, written throughout Arthur Conan Doyle's life, it's safe to say that there's a ton of material for new Sherlock adventures.
It's almost baffling to see how little of Sherlock's adventures have been brought to life on live-action. A Netflix show, with its episodic narrative spanning multiple seasons, would be the best way to deal with Sherlock's cases.
Perhaps having a case per season would be the best way to properly adapt Doyle's narrative style. It's also worth mentioning that Cavill is set to return as Geralt in The Witcher's second season. That means that the British actor still has some pending businesses with Netflix.
Now that Cavill seems to be done playing the role of Superman in the DCEU, the time might be right to have him in a more permanent position starring on Netflix shows. If there's one character that's ever deserved his own show, that'd be Enola Holmes' Sherlock, and having Cavill in the leading role would guarantee another smashing hit for Netflix.
Would you like to see Henry Cavill's Sherlock Holmes get a Netflix series?