Batman had the amazing Arkham series and now Spider-Man is getting a game that looks set to be just as much fun. But what about Superman?
Over the last while, there have been many rumours circulating that a new Superman game is in development at Rocksteady, the team behind the Arkham series of games. While nothing has been confirmed, we can only hope that these rumours are true.
A game based on the Last Kryptonian would be a welcome sight, especially after the disasters that were Superman 64 and Superman Returns. It seems even God of War director Cory Barlog has his own ideas of what a new game based on the superhero should be.
During a PAX West panel, titled "The quest for the perfect Superman game", Barlog explained how he would approach a game featuring the Man of Steel. Naturally, he first poked fun at the most recent God of War game by stating that a new Superman game could see Supes as a dad having to teach his son about the tails and tribulations of being a super-powered being.
Barlog then continued to discuss how he would approach a Superman game by focusing on a young Clark Kent as he comes to grips with his powers, school life and just trying to be normal. This would mean that there would be a fine balance between focusing on his heroic persona and who he is during everyday life.
We could see Clark struggling with exams, dealing with all sorts of high school dynamics and trying to make a name for himself as a superhero. He could start off gradually helping more and more people as Superman becomes more known. Basically, we would see him evolve from a young kid to the superhero we all love. Another interesting aspect would be that Clark could also find himself overwhelmed by all the requests for help, which could mean that he'll realise that you can't save everyone and that living with the consequence of his actions can be difficult.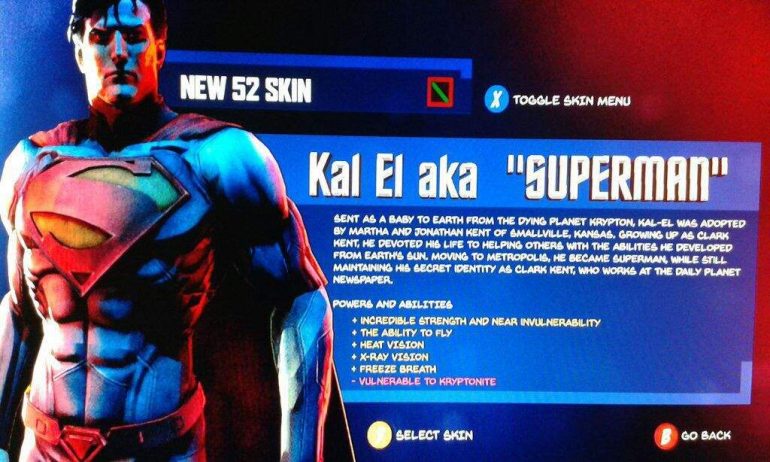 Barlog even mentioned that he thinks Ninja Theory, the studio behind DmC: Devil May Cry and Hellblade: Senua's Sacrifice, would be the perfect studio to take on a Superman game.
We've already covered what we would like to see in a Superman game. What do you think? Do you agree with Cory Barlog's idea for a game starring the Man of Steel or would you prefer the game kick off with him already being a seasoned hero, similar to the latest Spider-Man game?